Are you ready to embark on an unforgettable adventure through the exotic landscapes of Bali? In this 15-day itinerary, I will take you to discover the hidden treasures of these paradisiacal islands. From the serenity of Ubud to the dream beaches of the Gili Islands, you will immerse yourself in an experience like no other. Get ready for a trip full of culture, natural beauty and relaxation!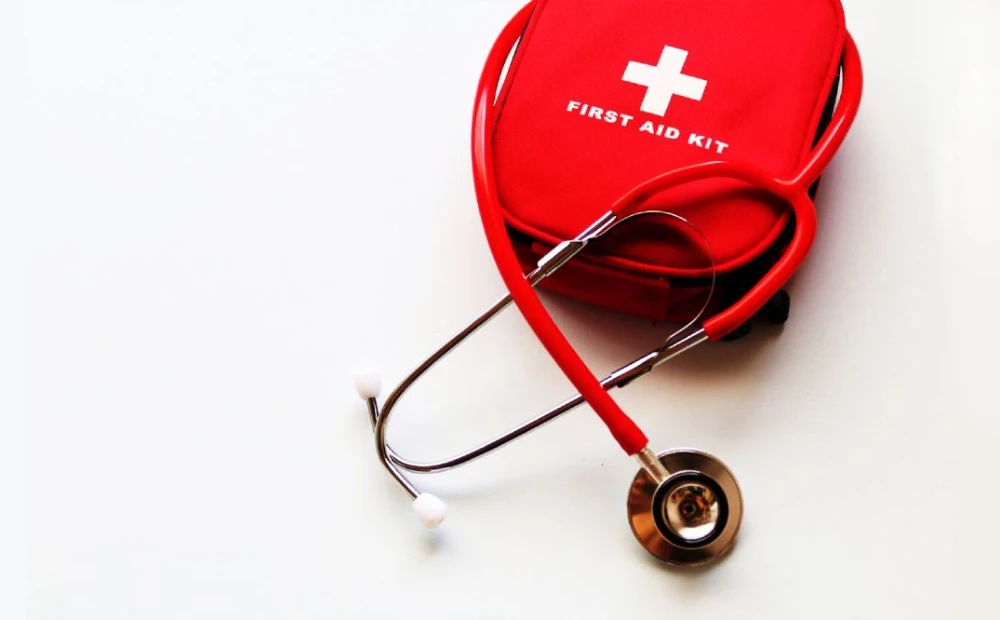 Best Travel Insurance for Indonesia
15 day Bali itinerary
With this 15-day itinerary, you'll be ready to explore the best of Bali and Lombok! From the culture and art of Ubud, through the beautiful beaches of Amed and the Gili Islands, to the natural beauty of Flores, Nusa Penida and Lombok, you will immerse yourself in the magic of Indonesia. Each place will offer you a unique experience and will give you unforgettable memories.
Day 1: Exploring Ubud
Explore the traditional Ubud market, marvel at sacred temples like the Goa Gajah Temple, and enjoy traditional dances at the Ubud Palace. Immerse yourself in local art by visiting the Neka Art Museum and don't miss the iconic Monkey Forest. Also, you can visit the Campuhan Ridge Walk, a scenic trail that will take you through lush rice paddies and natural landscapes.
Transportation: To get to Ubud, you can take a flight to Denpasar airport and then take a private taxi to Ubud.
Day 2: Heading to Amed
Enjoying the serenity of Amed: Head towards the east coast of Bali and be captivated by the underwater beauty of Amed. Immerse yourself in its crystal clear waters to snorkel or dive and discover the impressive coral reefs. Plus, you can explore the USS Liberty wreck, a popular scuba diving spot. Enjoy the tranquility of the black sand beaches and relax while taking in the majestic views of Mount Agung. Do not miss the opportunity to witness a spectacular sunset from one of the viewpoints in Amed.
Transportation: To get to Amed from Ubud, you can take a private taxi or a group transfer.
Day 3-5: Gili Islands
Take a boat to the famous Gili Islands: Gili Trawangan, Gili Air and Gili Meno. Relax on white sand beaches, dive into turquoise waters and enjoy the relaxed atmosphere of the islands. In addition to enjoying the sun and the sea, you can snorkel or dive to explore the marine life in the impressive coral reefs that surround the islands. You can also rent bicycles and explore the trails that cross the islands, or take a ride in a horse-drawn cart to discover the local charms. The Gili Islands are known for their incredible sunsets, so make sure you find a comfortable spot to enjoy this natural spectacle.
Day 6-8: Rest in Kuta
After exploring the Gili Islands, it's time to continue to the beautiful island of Lombok and enjoy a few days of relaxation in Kuta. This charming seaside town will captivate you with its white sand beaches and crystal clear waters. Dive into the turquoise sea and relax under the warm tropical sun. Kuta is known for being a surfer's paradise, so if you are passionate about this sport, you cannot pass up the opportunity to ride the waves in some of the best surf breaks in the region.
Apart from the beaches, Kuta also offers a wide variety of restaurants and cafes where you can taste delicious local and international dishes. Explore the local markets to discover fresh produce and unique souvenirs. If you are looking for a moment of relaxation, treat yourself to a traditional Indonesian massage at one of the spas in the area.
During your stay in Kuta, you can explore the surrounding area and discover some of the most stunning beaches in Lombok. Tanjung Aan is famous for its soft white sand, while Mawun Beach offers a peaceful setting surrounded by green hills. If you are looking for a bit of adventure, you can take a trip to the nearby Selong Belanak beach, where you can go surfing, paddle boarding or just enjoy a relaxing day by the sea.
Transportation in Lombok is easy to arrange. You can take an all organized pack with the boat and the car that will take you from the Gili islands to Kuta.
Day 9-11: Exploring Flowers
Discovering the beauty of Flores: Take a flight to the island of Flores and get ready to explore its natural wonders. Visit the Komodo National Park to see the famous Komodo dragons in their natural habitat. Also, you can explore the impressive Batu Cermin caves and marvel at their unique rock formations. Another must-see destination in Flores is Kelimutu Lake, famous for its three volcanic lakes with changing colors. Enjoy the natural beauty of Flores while you immerse yourself in its mountainous landscapes, waterfalls and virgin beaches.
Transportation: To get to Flores from Kuta, you can take a flight from Lombok airport to Labuan Bajo airport in Flores.
Day 12-15: Nusa Islands
Take a ferry from Bali to the stunning island of Nusa Penida, known for its dramatic cliffs, pristine beaches, and crystal clear waters. Explore the highlights of Nusa Penida such as Kelingking Beach, Broken Beach and Angel's Billabong. Enjoy the serenity of the island and relax on its paradisiacal beaches. Then, head to the neighboring island of Lombok, famous for its pristine beaches and local culture. Explore the beaches of Kuta and Tanjung Aan, and hike Mount Rinjani, an active volcano that offers stunning views from its summit. Transportation: To get to Nusa Penida from Bali, you can take a ferry from the port of Sanur. From Nusa Penida, take another ferry to Lombok.
Unfortunately, all travel comes to an end. On the last day of your 15-day Bali and Lombok itinerary, you will return to Bali from the Nusa Islands. Take some time to do some souvenir shopping at the local markets or relax on one of Bali's beautiful beaches before heading to the airport for your flight home. Remember to take with you the wonderful memories and experiences that you have lived during your trip.