Are you looking for the perfect destination for your next vacation? Phuket, in Thailand, is a true tropical paradise that offers a wide variety of experiences and impressive places to discover. In this article, we'll guide you through the wonders of Phuket and show you what to do and see on this fascinating island. Get ready to immerse yourself in aquatic adventures, explore historical temples and enjoy dreamlike natural landscapes.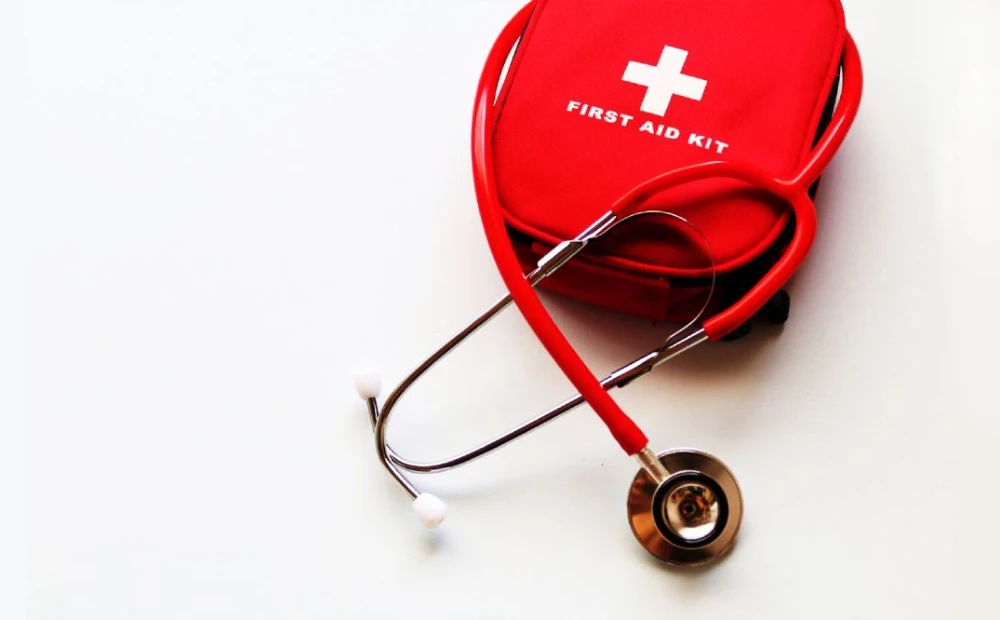 Best Travel Insurance for Thailand
Here is what you will find:
Phuket Beaches
Phuket is famous for its beautiful beaches, where you can enjoy crystal clear waters and white sands.
The island has main beaches that you can visit on an excursion or where you can stay; and near them there are also very beautiful and smaller beaches to go spend the day. Keep in mind that some of them are private beaches and you will have to pay to enter.
Patong
Patong Beach is known for being the most touristy beach and having a lively atmosphere. During the day, you can enjoy exciting water activities such as jet skiing and parasailing. At night, the area comes alive with bars, clubs and live shows.
Near Patong you have the following beaches:
Paradise Beach
Freedom Beach
Yae Beach
Kamala
The Kamala beach is more stylish picturesque thanks to the colorful boats resting on the sand. It offers a perfect environment to relax and enjoy the sun without leaving behind the convenience of having restaurants and hotels nearby. It is an excellent alternative to the bustling Patong Beach, ideal for those seeking a more serene environment.
Near Kamala you have the following beaches:
Karon
Karon Beach is the second longest beach in Phuket and offers much more than sand and crystal clear water. You will enjoy a wide variety of restaurants, hotels and resorts, small shops, lounge chairs on the beach, and a night market.
Near Karon you have the following beaches:
Karon Noi
Freedom beach
Kata
Bangtao
Bang Tao beach is located further north on the island, not far from PAtong. Its turquoise waters and its long strip of white sand invite you to relax and enjoy exciting activities such as parasailing. In addition, it is the perfect place to enjoy a dinner on the beach, and have a good coconut in a lounge chair.
Near Bangtao you have the following beaches:
Surin Beach
Laem Sing
Banana Beach
Layan Beach
Nai Thon
Ra Wai
Rawai is not a beach for bathing, as which is full of fishing boats, but it has two points in its favor: the beautiful views and the seafood market. It is an open-air market where you can choose the freshly caught seafood and fish yourself and, immediately afterwards, they will cook it in the restaurants that are next door.
Near Rawai you have the following beaches:
Nai Harn
The Nai Harn beach stands out for being a quieter and smaller option compared to other main beaches in the area; although there are still several restaurants and hotels available. It is well protected within a bay and its waters are calm and perfect for snorkeling.
Near Nai Harn you have the following beaches:
Kata
Kata is a true paradise for lovers of the beach and nature. In addition to sunbathing and swimming, you can practice water sports such as snorkeling and surfing. Kata Beach also has a variety of restaurants and bars offering delicious Thai and international food.
Near Kata you have the following beaches:
Kata Noi Beach
Karon
Nui Beach
Culture and Spirituality in Phuket Temples
The temples of Phuket, Thailand, are sites of great cultural and religious importance. With their unique architecture and colorful decorations, these temples offer visitors the chance to explore Thai spirituality and learn about their traditions.
Wat Chalong or Chaithararam
Wat Chalong is the largest and most visited Buddhist temple in Phuket, and is located on the southern side of the island. It was built at the beginning of the 19th century, and has traditional and ornate architecture that houses sacred images. It is an important place of devotion for followers of Buddhism on the island.
Big Buddha (Great Buddha)
The Big Buddha Statue in Phuket is an impressive tourist attraction. Perched on top of a hill, this 45-meter-tall statue offers panoramic views of the island. It is an important religious and cultural site, where visitors can learn about Buddhism and enjoy panoramic views of the island.
Jui Tui Shrine
The Jui Tui Shrine in Phuket is a fascinating Chinese Taoist temple. It is a fairly large temple, with different areas and full of traditional statuettes. It is a historical place of worship and a meeting point during festivities such as the Phuket Vegetarian Festival.
Doi Thepnimit
Doi Thepnimit is a temple and monastery that offers panoramic views of Patong Beach and part of the island. Located on a hill, it is a perfect place to appreciate the Phuket landscape, take beautiful travel photos, or watch the sunset in peace.
Phuket Parks and Reserves
Phuket is not only known for its beaches, but also for its lush nature. Khao Phra Thaeo National Park is a perfect place for lovers of wildlife and trekking. Explore its trails surrounded by tropical jungle and discover unique plant and animal species. If you are passionate about bird watching, visit the Phuket Wildlife Park, where you can observe a wide variety of birds and other animals in their natural habitat.
Khao Phra Thaeo National Park: A Wildlife Sanctuary
Khao Phra Thaeo National Park is an oasis of biodiversity and natural beauty. With its dense forests and impressive waterfalls, this park offers a peaceful refuge for those who want to explore nature. You can hike along the well-marked trails, where you can see endangered plant and animal species, such as the white-handed gibbon and the osprey.
Phuket Wildlife Park: An Encounter with the Local Wildlife
Phuket Wildlife Park is the perfect place for animal lovers. Here you will be able to get a close look and learn about a variety of species, including tigers, elephants, crocodiles and exotic birds. The park focuses on conservation and education, and offers unique opportunities to responsibly interact with local wildlife.
In short, Phuket is a destination filled with natural wonders, fascinating culture and unforgettable experiences. From relaxing on dreamy beaches to exploring historic temples and immersing yourself in lush nature, Phuket has something for everyone. Plan your trip and get ready to discover the hidden treasures of this tropical jewel in Thailand.
Tours & activities in Phuket
When it comes to beautiful islands in Thailand, Phuket is always at the top of the list. With its stunning beaches, adventure activities and delicious food, it's no wonder why this island is such a popular destination for travelers.
While Phuket may be best known for its beaches, there's so much more to this island than just sand and sun. From exploring the Old Town to learning to ride a JET SKI, there's something for everyone in Phuket.
Here you'll find a list of activities and tours to make the best of your trip.
How to get to

Phuket

from

Bangkok
There are three ways to get from Bangkok to Phuket: by bus or shuttle, or by plane.
Bangkok is 845km away from the center of Phuket. The journey takes about 12 hours by car, or 1 hour and 20 minutes by plane. Here's more information about each option:
HOW TO GET TO PHUKET BY

shuttle
The most comfortable and fastest option for traveling from Bangkok to Phuket is by SHUTTLE (👉price & schedule). They will pick you up at your hotel in Bangkok and take you to your hotel in Phuket.
If you are not staying in Phuket city or have decided to book a hotel on one of the island's beaches, I recommend going by shuttle because it's a long journey and you don't want to be changing transport several times until you reach your accommodation.
In addition, the shuttle makes fewer stops and you can make the journey in about 12 hours (you will arrive sooner), and
you won't have to share the space with a lot of people (like you do on buses).
Kamala beach
Kamala beach is one of the primary beaches to visit while in Phuket. It is lengthy and has different areas, but what makes it more unique are all the little colorful boats that rest on the sand.
It is a good option to relax for a bit (you can get a massage right there) or as a stop for lunch (there are several restaurants) and then continue enjoying the beaches in the area.
What is the best time to visit Phuket?
The best time to travel to Phuket Island is during the months of November to May, as the rainy season has ended and the weather conditions are more pleasant.
In addition, the sea will be calmer and the waters more crystalline and that is ideal not only for bathing, but also for snorkeling and diving.
If you want to save some money, you have to know that the peak of the high season is in December and January, since many international holidays coincide and tourism increases. In these months the prices of hotels and plane tickets will be more expensive.