Welcome to Puerto Escondido, a dream destination located on the Pacific coast of Mexico. This charming seaside town has grown in popularity with beachgoers and surfing enthusiasts. In this article, we will guide you through the best activities and places to visit in Puerto Escondido, from its dreamy beaches to its incredible natural landscapes. Get ready to immerse yourself in the beauty of this coastal destination and discover all it has to offer.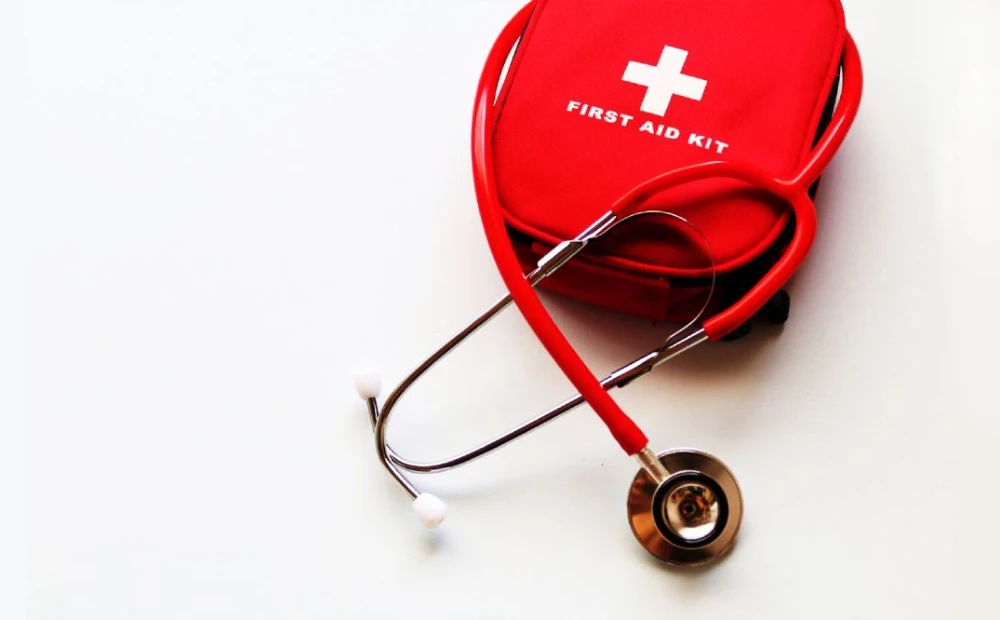 Best Travel Insurance for Mexico
Here is what you will find:
What to see and do in Puerto Escondido (Oaxaca)
Puerto Escondido is a destination that combines beautiful beaches, exciting water activities, rich marine biodiversity, and delicious cuisine. Get ready to discover the wonders of Puerto Escondido and create unforgettable memories in this charming coastal destination!
Immerse yourself in the paradisiacal beaches of Puerto Escondido
Puerto Escondido is famous for its stunning white sand beaches and crystal clear waters. Here you will find a wide variety of beaches for all tastes. Playa Zicatela is known as one of the best surfing beaches in the world, where you can admire the impressive waves and enjoy the excitement of this sport. If you prefer a quieter environment, Playa Carrizalillo is perfect for relaxing, swimming and enjoying the sun. You can also explore Playa Puerto Angelito and Playa Bacocho, both of which offer beautiful views and excellent conditions for swimming and snorkeling.
Discover the magic of surfing in Puerto Escondido
For surf lovers, Puerto Escondido is a true paradise. Its powerful waves and unmatched energy have attracted surfers from all over the world. If you are a beginner, don't worry, here you will find surf schools with expert instructors who will guide you on your first waves. If you are already an experienced surfer, challenge the waves of Playa Zicatela, known as the "Mexican Pipeline". In addition, the famous "Zicatela Pro" surf tournament is held every year, where professional surfers compete in this exciting discipline.
Explore the marine biodiversity of Puerto Escondido
Puerto Escondido's coastline is home to rich marine biodiversity, making it a perfect destination for snorkeling and scuba diving. Embark on an aquatic adventure and dive into the crystal clear waters to discover the colorful coral reefs and the wide variety of tropical fish that inhabit them. A unique experience is on Manzanillo beach, where you can admire the beauty of the reef and swim with sea turtles. Be sure to bring your snorkeling or diving equipment and enjoy this incredible experience in contact with marine life.
Enjoy authentic gastronomy in Puerto Escondido
An essential part of any trip is to enjoy the delicious local cuisine. In Puerto Escondido, you can try a wide variety of typical Mexican dishes and fresh seafood. Do not miss the opportunity to try the famous seafood and fish dishes, a unique preparation that combines traditional flavors with a local touch. You can also enjoy Mexican snacks in local markets, such as the Benito Juárez market, where you will find a wide variety of authentic dishes. Do not forget to accompany your meal with a refreshing drink such as horchata water or a cold beer.
Explore nature in the Ventanilla Ecological Reserve
If you are a nature lover, you cannot miss visiting the Ventanilla Ecological Reserve. Here you can take a boat tour through the mangroves and closely observe the local fauna, such as crocodiles, iguanas and a wide variety of birds. In addition, you will have the opportunity to visit a local community and learn about their traditions and ways of life.
Disconnect in Lagunas de Chacahua
On the other hand, the Lagunas de Chacahua National Park will surprise you with its beautiful lagoons and virgin beaches. You can explore the lagoons in a boat and marvel at the biodiversity that this ecosystem houses. In addition, you can relax on the nearby beaches and enjoy a day of tranquility in contact with nature.
Enjoy the beach in Punta Zicatela
Located in Puerto Escondido, Punta Zicatela is a true paradise for surf lovers and those looking to enjoy beautiful beaches in a relaxed and natural environment. It is a more alternative and relaxed environment than the main beach, surrounded by wild beaches.
Immerse yourself in the magic of bioluminescence in Manialtepec
A unique experience that you cannot miss is the bioluminescence in the Manialtepec lagoon. During certain times of the year, this lagoon is illuminated by flashes of light produced by microscopic marine organisms. Taking a night kayak tour of the lagoon will allow you to witness this magical and surreal phenomenon. You will feel as if you are sailing among the stars as the movements of the water leave a brilliant trail in your wake.
Dolphin watching and turtle release
In Puerto Escondido, you will also have the opportunity to enjoy marine life in its splendor. You will be able to spot dolphins playing in the waves and enjoying their natural environment. Also, during certain seasons of the year, the release of sea turtles takes place, where visitors can participate in this moving experience and contribute to the conservation of these endangered species.
Discover the mezcal production process at a local distillery
For those interested in learning more about the culture and traditions of the region, a visit to a mezcal distillery is a must. You will be able to learn about the production process of this famous Mexican drink and taste different varieties of mezcal. You will discover the secrets of this ancient tradition and you will understand why mezcal is considered an emblematic drink of Mexico.
Visit the colorful Benito Juárez Market
Immerse yourself in the local life of Puerto Escondido by visiting the Mercado Benito Juárez. Here you will find a wide variety of fresh products, from fruits and vegetables to seafood and handicrafts. You will be able to delight in the authentic flavors of local food at the food stalls and take with you some unique souvenirs of your visit.
Enjoy a sunset at Playa Zicatela and the lively nightlife
The sunset at Playa Zicatela is simply spectacular. The warm tones of the sky are reflected in the sea, creating an unforgettable landscape. It is the perfect time to relax on the beach and enjoy the natural beauty that surrounds you. Also, at night, the bars and restaurants on the beach come alive with live music, events and a lively atmosphere. It is the ideal place to enjoy a dinner facing the sea and then dance under the stars.
Is it safe to travel to Mexico?
Mexico is a country where violent crime, such as robbery, homicide, and kidnapping, is common. There are states that it is not recommended to travel to ecause of safety reasons. Bellow, you'll find a list of the places that you should avoid.
The following states are not recommended for travel: Colima, Guerrero, Michoacan, Sinaloa, and Tamaulipas. And take extra precautions in Baja California, Chihuahua, Coahuila, Durango, Guanajuato, Jalisco, Mexico State, Morelos, Nayarit, Sonora, and Zacatecas.
Remember to follow these recommendations:
In case of robbery, do not resist physically.
Do not show a high purchasing power, that is, do not go with jewels, bags, etc … that are expensive.
Be careful if you go out at night, and stay in crowded places where you are surrounded by other people.
Thefts are usual (at guntpoint and during daytime), so don't go with the camera or mobile in your hand or hang out of your neck.
Try to avoid carrying the backpack on the back. Put it in front of you, or use a belt pouch or a cross bag.
I, personally, spent 4 months solo traveling around Mexico (I was in Puerto Escondido + Chacahua, Huatulco, Mexico City, Holbox, Merida, Valladolid, Tulum, Bacalar, Isla Mujeres, Cozumel and Playa del Carmen) and I didn't find myself in any dangerous situation.
Although in most of these places murders took place in the middle of the street and people staying in the same hostel as me were robbed at gunpoint. But don't let this scare you! Traveling to Mexico is totally possible, in fact it is a country with a lot of tourism.
In any case, it is always a good idea to have a TRAVEL INSURANCE that can compensate you economically and help you if a medical emergency arises.
If you are interested in traveling alone, I recommend this article on the reasons and benefits of solo traveling and this other article with tips for traveling alone as a woman. I encourage you to try it as it is a great and very beneficial experience for oneself.