Welcome to Ho Chi Minh, the largest city in Vietnam and one of the most vibrant in Southeast Asia! If you are looking for what to do and see in Ho Chi Minh, you have come to the right place. In this article, I will present you with a complete guide to the best places to visit and the activities that you cannot miss in this fascinating city.
Are you ready to discover all that Ho Chi Minh has to offer? Let's get started!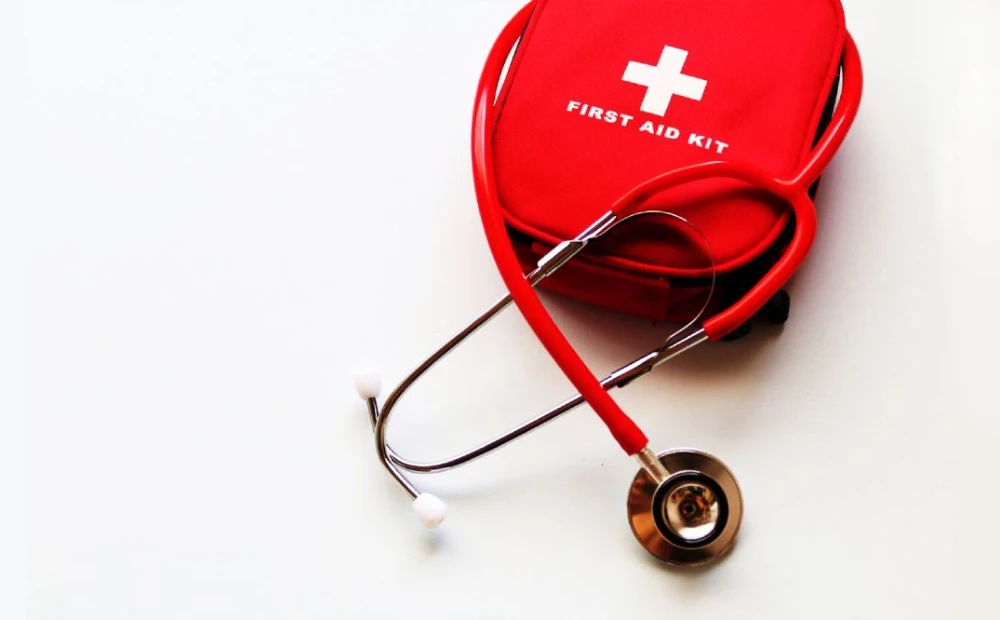 Whenever you travel abroad, it's crucial to have reliable travel insurance that covers medical expenses, theft, and unexpected transportation or luggage issues. Plus, you can benefit from a 5% discount!
Here is what you will find:
What to do and see in Ho Chi Minh
Before we begin, it is important to note that Ho Chi Minh is a city with a rich history and culture. From the French colonial era to the Vietnam War, the city has gone through many changes and its historical heritage is present in many of its tourist spots. In addition, the city has a great gastronomic and cultural offer, which makes it an ideal destination for all types of travelers.
Explore the history of the city
If you are a history lover, Ho Chi Minh City has a lot to offer you. The city has several tourist sites related to the Vietnam War, such as the Reunification Palace, Notre Dame Cathedral, and the War Museum. These places will take you back in time and make you feel like you are living in the 1960s.
In addition, the Cholon neighborhood is one of the oldest in the city and is known for its vibrant market and temples. The Thien Hau Temple is one of the most popular and its architecture is impressive.
Discover the local culture
If you want to experience the local culture, Ho Chi Minh has a lot to offer. Ben Thanh Market is a very popular place for tourists, where you can find everything from souvenirs to local food. Also, you can visit the Vietnam History Museum to learn more about the culture and history of the country.
You can also enjoy traditional Vietnamese music at the Ho Chi Minh Opera House or visit the Jade Emperor Pagoda, one of the holiest places in the city.
Enjoy the local food
Food is an important part of Vietnamese culture and Ho Chi Minh City is known for its delicious cuisine. From street food stalls to fancy restaurants, there is something for everyone.
One of the local specialties is Pho, a noodle soup with meat and vegetables. You can also try spring rolls, Banh mi (a Vietnamese snack) and Bun cha (grilled meat with rice noodles).
Enjoy the night life
Ho Chi Minh is a city that never sleeps and has a vibrant nightlife. From bars and pubs to nightclubs and discos, there is something for everyone.
The Pham Ngu Lao neighborhood is known to be the ideal place for backpackers and has a large number of bars and pubs. In addition, the Sky Bar on the 52nd floor of the Bitexco Financial Tower offers an impressive view of the city and is a popular place for a drink in the evening.
Explore the Mekong Delta
If you are looking for an excursion outside of the city, the Mekong Delta is a very popular option for tourists. The delta is a region in southern Vietnam where the Mekong River flows into the sea, forming a network of canals and rivers that create a unique landscape.
You can take a day trip from Ho Chi Minh City to explore the region and visit the floating markets, where vendors sell their wares from their boats. You can also visit local villages and try traditional Vietnamese food.
Useful tips for your trip to Ho Chi Minh
Before finishing this article, I want to give you some useful tips for your trip to Ho Chi Minh. Firstly, the weather is hot and humid all year round, so make sure you wear light and comfortable clothing.
Also, it's important to remember that traffic in the city can be chaotic and dangerous, so be careful when crossing the streets and consider taking a Grab (the Asian version of Uber) to get around the city.
Finally, don't forget to try the local food and immerse yourself in the Vietnamese culture. Ho Chi Minh City is a fascinating city and I am sure you will enjoy your experience in it.
Is it SAFE to travel to Vietnam?
If you're considering traveling to Vietnam, it's important to be aware of certain risks to ensure your safety. Additionally, as with any trip, I highly recommend obtaining a reliable TRAVEL INSURANCE (👉5% off) that provides coverage for any unexpected situations abroad.
While Vietnam is generally a safe country, theft is common in larger cities, public transportation, crowded markets, and tourist areas. Taking necessary precautions and staying vigilant can help minimize any potential risks.
It's recommended to ask for the price before buying anything and negotiate if necessary since it's common to be charged higher prices for taxis, souvenirs, products, or services, especially in the more touristy areas of Vietnam, if you're a foreigner.
In addition, some areas of Vietnam, especially in the central region and near the border with Laos, have landmines that can pose a danger to travelers. If you plan to visit these places, it's important to inform yourself in advance about the mined areas and follow the recommendations of local authorities.
Safety for Women
I spent a year and a half traveling in Vietnam and never encountered any truly unpleasant situations. It's common for men to want to take pictures with you or even blatantly put their phone in front of your face and record videos.
That being said, Vietnam is not free from sexual assaults, verbal harassment, or unwanted groping. I recommend that you:
Be cautious at night, especially if you plan to drink at a bar (which is not advisable).
Use Grab to move around safely at night and always avoid taxis and motorbikes you find on the street.
If you become a victim of sexual assault, seek immediate medical assistance, contact the local police, your embassy, and make sure to file a report.