Costa Rica is a sought-after location for travelers because of its remarkable natural beauty and extraordinary variety of plant and animal species. If you're curious about the experiences that await you in Costa Rica, you'll be pleased to know that there is an abundance of outdoor activities to partake in, such as surfing, hiking, birdwatching, and exploring the dense tropical rainforests, waterfalls, and pristine beaches. In the following paragraphs, we'll introduce you to some of the best places to visit and things to do during your trip to Costa Rica.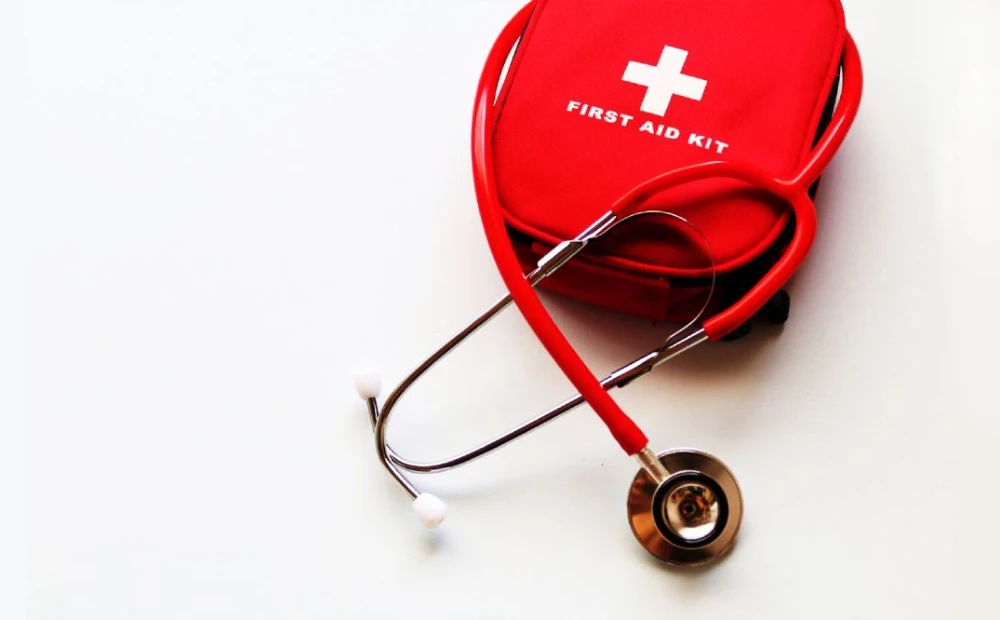 Best Travel insurance for Costa Rica
Here is what you will find:
What to see and do in Costa Rica
If you are planning a trip to Costa Rica (👉COSTA RICA GUIDE), you should know that it is a country characterized by the beauty of its beaches, mountains, volcanoes and the diversity of its wildlife.
---
If you're foreigner planning a trip, in this link you can check the ✅ SANITARY REQUIREMENTS and get a VISA. Also, to help you travel without spending too much, in this link you'll find ✈️ CHEAP FLIGHTS and a 💥10% DISCOUNT on your TRAVEL INSURANCE.
When browsing the internet during your trip, it is essential to use a 👉 QUALITY VPN to ensure your privacy and security. Additionally, bringing a ⭐ TRAVEL DEBIT CARD will help you avoid issues with carrying cash and reduce the risk of theft.
---
Best places to visit in Costa Rica
I have compiled a list of the top places to visit during your trip to Costa Rica. Each location is accompanied by a description of the activities available and the key tourist and natural attractions in the vicinity.
Uvita
Uvita is a charming small coastal town nestled on the southern Pacific coast of Costa Rica. This stunning destination has become increasingly popular among tourists due to its breathtaking natural beauty and alluring beaches. One of the town's most famous beaches takes the shape of a whale's tail and is a haven for water sports enthusiasts. Here, visitors can enjoy activities such as surfing, paddle boarding, diving, and snorkeling.
However, Uvita offers more than just a beach holiday. The Marino Ballena National Park is one of the area's main attractions, providing visitors with a chance to watch humpback whales during their annual migration. In addition, the park boasts a network of hiking trails and a refreshing waterfall. Birdwatchers will also delight in exploring the nearby mangroves.
Aside from its natural splendor, Uvita is home to a variety of restaurants and shops offering local cuisine and souvenirs. It is an excellent base for those planning to visit Corcovado National Park or Manuel Antonio National Park, as these nearby attractions are easily accessible from Uvita.
Actividades en Uvita
Puerto Viejo de Talamanca
If you're seeking a destination in Costa Rica with a laid-back Caribbean vibe, Puerto Viejo is the perfect spot. This charming little town is situated on the country's Caribbean coast and is renowned for its Afro-Caribbean culture, hippie style, and breathtaking beaches.
Puerto Viejo boasts a strategic location for visiting the Cahuita National Park, which features an impressive array of marine life and a beautiful beach for unwinding; exploring the Gandoca-Manzanillo Natural Reserve, home to a diverse range of wildlife such as monkeys and toucans; or catching some waves at Cocles beach and visiting the sloth reserve in the area.
Furthermore, Puerto Viejo is an ideal location for indulging in water sports such as surfing, paddleboarding, snorkeling, and scuba diving. You can also savor a wide range of Caribbean cuisine at the numerous restaurants available, including dishes like rice with chicken, seafood, and sweet plantains.
As far as accommodations go, Puerto Viejo offers a broad range of options ranging from inexpensive hostels to luxurious resorts. Additionally, the relaxed and friendly atmosphere of the area makes it an ideal place to meet new people and unwind from your daily routine.
Activities in Puerto Viejo
Tortuguero
If you're searching for a distinctive experience in Costa Rica, you must visit Tortuguero. This little town is situated in the southern part of the Caribbean coast of the country and is one of the most significant places for the conservation of sea turtles. Additionally, jaguars also inhabit the area!
Tortuguero beach is renowned for being the habitat of several species of sea turtles, including the green turtle, the loggerhead turtle, and the hawksbill turtle. During the nesting season (from July to October), the turtles come to the beach to lay their eggs in holes they dig in the sand. If you're fortunate enough, you'll be able to witness this incredible moment with the assistance of a local guide.
In Tortuguero, you can also travel by boat or kayak through the freshwater canals that will take you deep into the tropical jungle. Taking a boat tour is the ideal option to explore the canals and observe the crocodiles that live in their waters, as well as monkeys, sloths, and exotic birds.
This national park is also a vital location for the conservation and protection of jaguars. There is a path that leads to the territory of these beautiful animals, but it's not recommended to go too deep for safety reasons.
Regarding accommodation, Tortuguero has a broad variety of options, from cheap hostels to luxury hotels; so you can adjust the trip to your budget.
Activities in Tortuguero
Drake Bay
Drake Bay is a small community situated on the Osa Peninsula, in the Pacific region of Costa Rica, renowned for its stunning beaches, exotic wildlife, and secluded location.
Drake Bay is an ideal destination for those seeking a peaceful and relaxing environment away from the crowds. Playa Colorada, the main beach in Drake Bay, is beautiful and often empty, making it the perfect spot to admire the sunset and bioluminescence.
In addition to the beach, Drake Bay offers excellent opportunities for hiking and exploring the rainforest. There is a trail that stretches along the entire coast, almost reaching the Corcovado National Park. Along the way, visitors can explore various beaches, take a boat ride on the Claro River, and even bathe in a waterfall, but beware of poisonous snakes!
For diving enthusiasts, Drake Bay is a great place to discover the stunning underwater world. The marine park of Isla del Caño is home to impressive coral formations, colorful fish, sea turtles, and even sharks.
Activities in Drake Bay
Puerto Jiménez and Corcovado
As we continue our list of things to do in Costa Rica, we stumbled upon Puerto Jiménez. This town serves as the entrance to Corcovado National Park, which is known for its exceptional biodiversity and is among the world's most diverse national parks.
Corcovado is a natural treasure in Costa Rica, housing a vast array of flora and fauna, including jaguars, pumas, monkeys, tapirs, and many other species. While here, you can take a guided walk through the jungle (remember, it's mandatory to be with a guide) to see the park's beaches, flora, and fauna. You can also opt to spend the night in one of the authorized accommodations inside the park itself.
But the park isn't the only attraction. There is so much to do in Puerto Jiménez and its surroundings, such as kayaking through the mangroves, spending a day on its untouched beaches, snorkeling, and spotting dolphins and crocodiles. Not to mention, you can also be mesmerized by the waterfalls.
Puerto Jiménez also boasts a lovely promenade that overlooks the bay. Here, you can take a dip in the ocean and enjoy a meal while watching the sunset.
Activities in Puerto Jiménez
Dominical
Dominical is a small surfing town located on the Pacific coast of Costa Rica. It is famous for its laid-back and friendly vibe and for having waves that are suitable for both beginner and advanced surfers. Additionally, Dominical boasts a consistent swell throughout the year.
As you stroll through town, you'll notice several surf schools catering to different skill levels. You can also rent a board to try your hand at surfing or to improve your skills.
If you're seeking other types of activities, you can take a hike to the Nauyaca waterfall. It's a colossal and breathtaking waterfall that's truly worth visiting. Not far from town, you'll also find Poza Azul, a small waterfall where you can take a dip and escape the tropical heat.
If you're in the mood for a change of scenery, there are other serene beaches in the surrounding area where you can relax on the sand or take in stunning coastal views from a viewpoint.
La Fortuna and Arenal
La Fortuna and Arenal are two of Costa Rica's most popular tourist destinations, conveniently located in the center of the country. The area is renowned for its stunning scenery of mountains, lakes, and volcanoes, as well as its wide variety of outdoor activities.
The Arenal Volcano is the main attraction in the area. Although it has been inactive since 2010, it offers incredible views and numerous activities related to the volcano. You can hike the trails of Arenal National Park, relax in natural hot springs, and enjoy water sports on Lake Arenal.
La Fortuna, the town near Arenal Volcano, is a charming place with an extensive selection of accommodations, restaurants, and shops. Here you can find everything from small guesthouses to luxury resorts.
Besides activities related to the Arenal Volcano, there are many other things to do in the area. You can experience an exhilarating canopy tour, go rafting on the Sarapiquí River, kayak on Lake Arenal, and visit a butterfly and orchid farm.
Moreover, the surrounding areas are full of wildlife, and you'll have the chance to go hiking in the jungle and around the volcano. You can also visit the awe-inspiring La Fortuna Waterfall, which drops from a height of 70 meters!
Santa Teresa
Santa Teresa is a charming small town situated on the Nicoya Peninsula, along the Pacific coast of Costa Rica. Its stunning beaches and laid-back bohemian vibe make it an ideal destination to unwind and connect with nature.
Playa Santa Teresa, the main beach in the area, is well-known for its outstanding surf breaks and a selection of restaurants and bars to choose from. There are also many other beautiful beaches nearby that are worth exploring, including Playa Hermosa, Playa Manzanillo, and Playa Carmen, where you can also surf or simply relax on the sand.
For those who are interested in wellness and spirituality, Santa Teresa has a lot to offer. With a variety of options for yoga, meditation, and other health-related activities, you can continue your wellness routine while on vacation.
There are also opportunities for outdoor adventures such as hiking, biking, and quad excursions. The nearby Cabo Blanco National Park is a must-visit for nature enthusiasts, as it offers excellent hiking opportunities and the chance to appreciate the local flora and fauna.
Monteverde
Monteverde is a must-see destination in Costa Rica, renowned for the Monteverde Cloud Forest Biological Reserve. Located at about 1,440 meters above sea level in the beautiful Tilarán mountain range, the reserve offers a wide range of outdoor activities.
The Monteverde cloud forest is a breathtaking sight. Trails are well-marked, suspension bridges cross the forest, and panoramic views will leave you amazed. In addition, you will come across several animal species such as monkeys, sloths, exotic birds, and poisonous frogs.
Aside from the cloud forest, Monteverde is also famous for its adventure activities. You can try your hand at canopy tours, boat rides, climbing, and other activities.
Transportation in Costa Rica
Costa Rica has a well-established transportation system that makes it easy to travel by road or by boat. In the following articles, you will find comprehensive guides on how to navigate through the country and get to your destination efficiently.
Costa Rica has good road and boat connections, but travel times between points can be lengthy. Check out the articles below for information on the most common routes within the country. At the following link you can also find detailed information on transportation in Costa Rica.
Tours in Costa Rica
Costa Rica is a country with a wide variety of fauna and nature. You can visit volcanoes, national parks, towering waterfalls, sunbathe at the beach, go kayaking,…
There are different TOURS and ACTIVITIES that you can do during your trip, so you can make the most of your stay:
Useful stuff for your trip to Costa Rica
Below, you will find some products that will be very useful during your trip to Costa Rica.
In addition, the options that I recommend are committed to the environment/social causes and are vegan.
Waterproof windbreaker
Carrying a waterproof windbreaker in your suitcase is essential in case temperatures drop, it rains unexpectedly, or to go hiking.
When traveling, it's important to choose a jacket that is lightweight, takes up little space and that you can use in different situations; that is to say, that transpires, is waterproof and has a hood to protect you properly from bad weather.
👉 Price windbreaker for MAN and windbreaker for WOMAN
Gopro 11 Black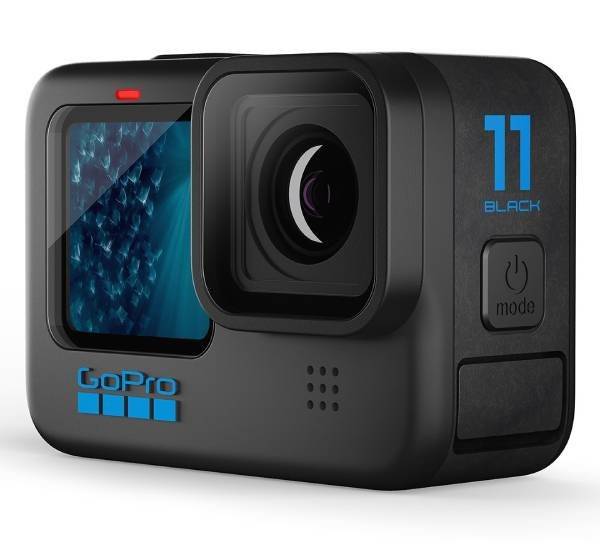 The GOPRO 11 (👉 PRICE) is a great choice if you are visiting natural areas, practicing adventure sports or want to make videos underwater, e.g. while scuba diving or snorkeling.
In addition, with its stabilization and Horizon Lock function, it will allow you to make incredibly stable videos even in adverse situations (such as walking, running or riding a motorcycle). In addition, it comes with an amazing 5.3k image quality.
👉 GOPRO 11 PRICE + specs
3-in-1 hiking shoes
These La Sportiva shoes are designed to run in the mountains, thanks to this you can use them for hiking, go out to run and do tourism ; saving space in your suitcase.
They are made with goretex, which means they protect you from the inclement weather weather (such as rain, ice or cold) and are adherent to the ground. This makes them ideal for traveling due to their versatility.
👉 Price shoes for MAN and for shoes for WOMAN
Is Costa Rica SAFE to Travel? 
Costa Rica is a moderately dangerous country, where nothing should happen to you if you go carefully and take precautions. Remember to follow these recommendations:
In case of robbery, do not resist physically.
Do not show a high purchasing power, that is, do not go with jewels, bags, etc … that are expensive.
Be careful if you go out at night, and stay in crowded places where you are surrounded by other people.
Thefts are usual, so don't go with the camera or mobile in your hand or hang out of your neck.
Try to avoid carrying the backpack on the back. Put it in front of you, or use a belt pouch or a cross bag.
Personally, I spent 3 months traveling alone in Costa Rica (I visited San José, Puerto Viejo, Tortuguero, Dominical, Uvita, Bay Drake and Puerto Jiménez) and I did not find myself in any really serious situation.
Going down the street with the camera, several Costa Rican people approached and warned me that they were carefully with robberies, since they told me that they are very frequent.
In my case, during the trip they tried to steal 2 times and, luckily, I realized on time and I could avoid it. In any case, it is always a good idea to have travel insurance (👉5% discount) that can compensate you financially and help you if a medical emergency occurs.
If you are interested in traveling alone, I recommend this article about the reasons and benefits of traveling alone and this other article with tips for traveling alone being a woman. I encourage you to try it since it is a great and very profitable experience for oneself.
Eating VEGAN in Costa Rica
Costa Rica is not a country faced with vegan food. Anyway, they have some traditional dishes that are vegan or that you can ask without egg or sauces such as the pico of rooster (rice with beans for breakfast), black bean soup or rice with vegetables.
You should always ask if the purés or soups are made with some type of dairy product or meat broth, since at first glance they might seem vegan dishes but not be.
In San José you can find some vegan restaurants, but when you leave the capital the offer is very limited or non -existent. Next, I make three recommendations and in this link you can read tips to travel vegan.
Try to stay in hotels that are characterized by cooking vegan and vegetarian dishes. This is the best option and the most practical for not having to be looking for places where to eat comfortable without always repeating the same dishes.
Before going on a tour that includes a meal, always mention that you are vegan or vegetarian, so that they can adapt the food.
Costa Rica is a country where you can find a variety of fresh products (fruits and vegetables) to prepare salads and breakfast with fruits. In any city or town, you will easily find some supermarket or stalls on the street where you can buy groceries.