Are you in Uvita (Costa Rica) and want to visit the Marino Ballena park? Named for its beach shaped like a whale's tail, it is a place of spectacular natural beauty.
I'll tell you how to get there, the ticket price, where to stay, what to do in Marino Ballena and what places you can visit in Uvita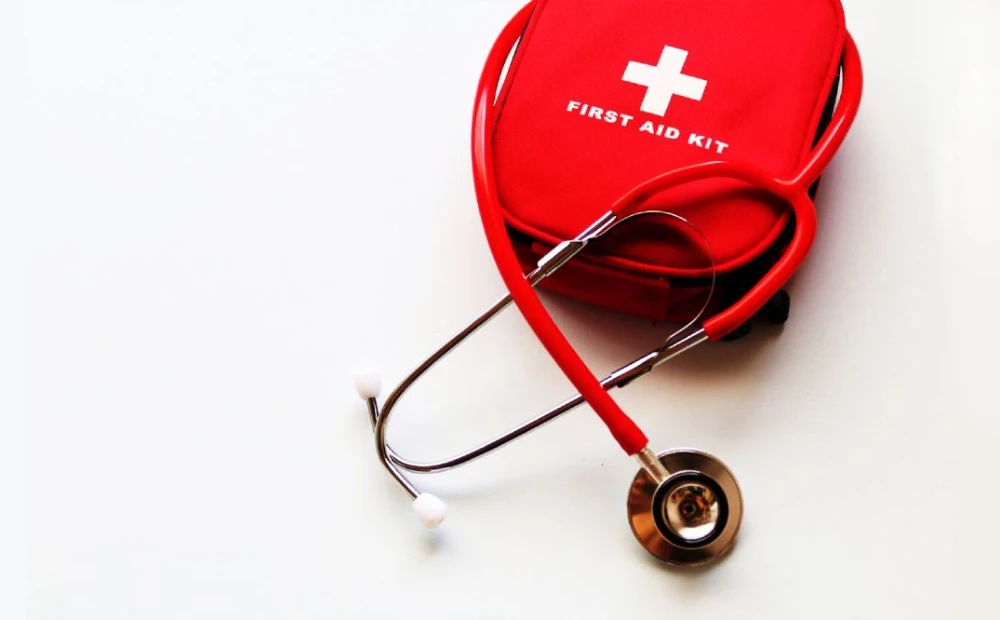 Best Travel insurance for Costa Rica
Here is what you will find:
Marino Ballena National Park (Uvita)
If you are planning a trip to Costa Rica (👉COSTA RICA GUIDE), you should know that it is a country characterized by the beauty of its beaches, mountains, volcanoes and the diversity of its wildlife.
---
If you're foreigner planning a trip, in this link you can check the ✅ SANITARY REQUIREMENTS and get a VISA. Also, to help you travel without spending too much, in this link you'll find ✈️ CHEAP FLIGHTS and a 💥10% DISCOUNT on your TRAVEL INSURANCE.
When browsing the internet during your trip, it is essential to use a 👉 QUALITY VPN to ensure your privacy and security. Additionally, bringing a ⭐ TRAVEL DEBIT CARD will help you avoid issues with carrying cash and reduce the risk of theft.
---
Today it was time to visit Punta Uvita and it has far exceeded my expectations. The landscape is totally amazing: the water looks blue, it is full of towering palm trees, in the trees you can see red parrots and if you go a little further it is crocodile territory.
The main attraction is the shape that the point takes at low tide, since in an aerial view you can see how similar it is to a whale's tail.
The whale tail
Walking from Playa Hermosa or Playa Uvita you can easily reach the whale's tail. You only have to follow one of the two beaches that, when joined, give rise to this peculiar image.
The end of everything (what would be the tail) is made of rocks, so it is uncomfortable to walk on; but it is compensated by the landscape (you can see the two beaches, one on each side, with the mountains in the background) and the unique rocky views.
In the part of the bay that overlooks Uvita beach, you can snorkel and, with a little luck, spot whales and dolphins.
What to do in Marino Ballena
After visiting the tip, you have different activities to do.
There are different sighting tours and they also visit some beach (they cost around $55 and last 3 hours), kayaks are rented to make an excursion through the area, in Uvita beach you can practice surfing at a beginner level or you can take the opportunity to lie on the sand and bathe in this last beach or the one next to it (Playa Hermosa).
The good thing is that, although this central area is frequently visited, the beaches are a little more abandoned by tourists and are ideal to enjoy alone or almost alone, surrounded by water, sand and little birds.
Marino Ballena ticket price
There are two ways to enter the Marino Ballena National Park, one is free and the other you have to pay the ticket.
The entrance of the park that is near Punta Uvita is paid, and the price for foreigners is about $6.
If, on the other hand, you go to Uvita beach, you can enter walking quietly along the beach and you will not pay anything.
Where to stay when visiting Marino Ballena National Park
There are two main areas to stay if you want to visit the park: on the main road that crosses Uvita, and in the accommodations that are located near the Marino Ballena National Park itself (between Playa Hermosa and Playa Uvita).
1) My recommendation is that you book very close to Bahía Ballena Park (regardless of which beach, the important thing is to be close to the coast). Since it will be more comfortable for you to visit the beaches and you can also enjoy the sunset and the atmosphere.
2) If you book a hotel/hostel that is on the main road that passes through Uvita, then it will be more tiring to visit the area, since it is about 3.5 km away, and also the landscape will not be as beautiful.
This area has the advantage of being closer to the supermarket (it's one of the big ones) and the bakery; and this can help you save and eat healthy during the trip.
Tours & Activities in Costa Rica
Although small, Costa Rica is a country full of jewels and impressive places to visit. Its focus is on its nature and its fauna, with popular beach destinations, its volcanoes, and excursions to observe sloths, sea turtles or crocodiles.
Here you'll find a list of the tours and activities you can do during your trip, to discover Costa Rica in more detail:
HOW TO GET TO Marino Ballena National Park
To quickly and easily access the Marino Ballena National Park, the most active is to stay near Playa Hermosa or Playa Uvita, since they are the main beaches of the park and, in addition, they form the whale's tail
On the other hand, if you decide to stay near the coastal highway, you will not have any method of public transport to get to Marino Ballena. But don't worry, there are ways to get around and get to the park:
walking (the road is a bit long and it is quite sunny)
By bike: you can rent it in some hotels and hostels, although don't expect them to be new or good. Also keep in mind that the road is not paved, but rather dirt.
by private transport or taxi: it is the most comfortable and fastest option, but it is also the most expensive.
Is there parking in the Marino Ballena National Park?
There is no car park that offers surveillance service, but there is a fairly large space right next to Uvita beach, where you can park your car and motorcycle comfortably.
Clarification: although the road to get to the park is not paved, you do not necessarily need to have an off-road vehicle (4×4) to get there; and on a motorcycle you can do the journey without problems if you have previous experience.
How to get to Marino Ballena from
Dominical
Dominical is very close to Uvita and is a regular stop if you are visiting the area. There is a bus that runs along the coastal highway and in a moment you are there. The stop is on the road itself, and from there you will have to get to the Marino Ballena National Park.
I leave you this link where I tell you how to get to Uvita from Dominical and vice versa.
Tip: arrive at the stop earlier and keep in mind that in Costa Rica the schedules are always indicative and not exact.
How to get to Marino Ballena from
San José
From San José, you can get to Uvita by bus and minibus:
– Going by minibus is the most comfortable option, but it is also more expensive. And it has the advantage that they come to pick you up at your hotel in San José and take you to the door of your hotel in Uvita.
👉 Check out the shuttle prices to Uvita
– If you prefer, you can also go by bus. Public transport is the best option if you prioritize economy, since the ticket is cheap and the journey is direct. I leave you this link with the details on how to get to Uvita from San José.
How to get to Marino Ballena from
Bahía Drake
Getting there from Drake Bay is a bit longer and heavier since you need to take a boat and two buses; but it can be done easily. The positive part is that the landscape on the boat is beautiful and you may even see crocodiles on the pier.
Here you have all the steps and indications to go from Uvita to Drake Bay and vice versa.
What to do near

Marino Ballena

Uvita es un pueblo pequeño pero tiene lugares muy bonitos por descubrir. A continuación, te comento algunos que se encuentran cerca de playa Hermosa:
Playa Arco
Within the Ballena Marine Park you can also bathe in a hidden beach called Arco Beach. It has a shape similar to a whale's tail but smaller and, being away from the main area, it is usually very quiet.
The best thing is that it has a small waterfall with views of the sea, and a shower made of bamboo where you can wash off the salt and sand after bathing (it's an incredible experience). Its landscape and the diversity that this beach offers make it a very special place.
Catarata Uvita (waterfall)
Uvita Waterfall is the ideal place to disconnect from the beach and give your stay a little variety. It is a small waterfall near the center of Uvita, where you can bathe and jump from the rocks.
Next door there is also a butterfly garden, and a restaurant to eat something during your visit. In any case, I recommend that you bring some sandwiches and organize a small picnic in the river.
Enjoy Costa Rica and the Marino Ballena park to the fullest!