Welcome to Sapa! If you are planning your trip to this mountainous region of northern Vietnam, you are surely wondering what to do and see in Sapa. In this article, we are going to tell you everything you need to know so that you can enjoy your trip to the fullest.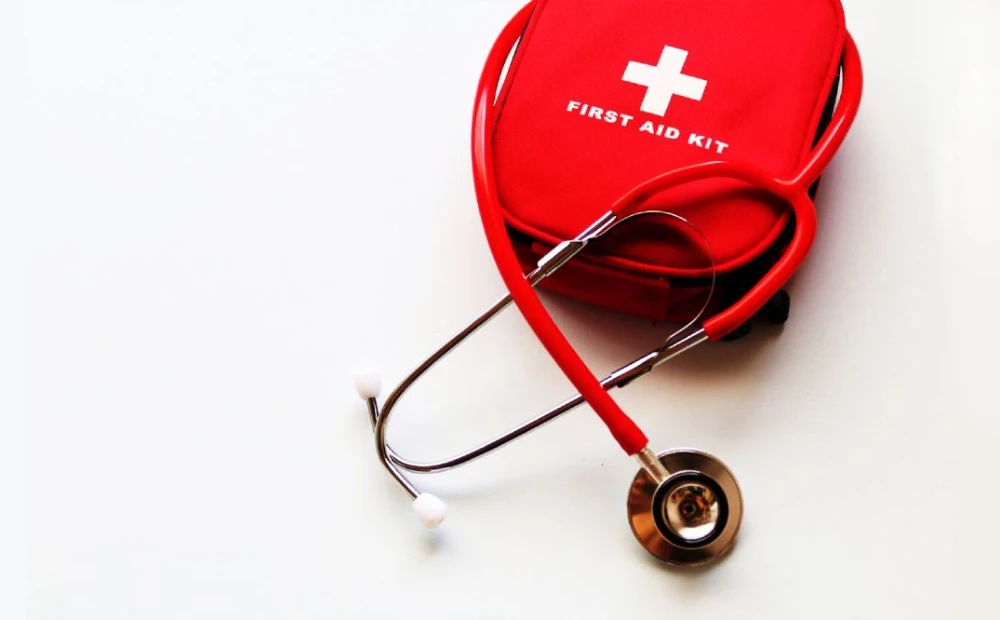 Whenever you travel abroad, it's crucial to have reliable travel insurance that covers medical expenses, theft, and unexpected transportation or luggage issues. Plus, you can benefit from a 5% discount!
Here is what you will find:
What to do and see in Sapa
First of all, it is important that you know that Sapa is known for its impressive mountain landscapes and the rich culture of its people. It is a perfect place for hiking, learning about the traditions of ethnic tribes and enjoying nature.
Trekking in Sapa
If you like adventure and contact with nature, Sapa is the perfect place for you. One of the most popular activities in this region is hiking. There are many paths that will take you through rice terraces, waterfalls and mountains. Trekking in Sapa is an unforgettable experience that will allow you to experience the natural beauty of Vietnam.
Fansipan, the highest mountain in Indochina
Fansipan is the highest mountain in Indochina, with a height of 3,143 meters above sea level. If you are an experienced hiker, you can climb to the top of Fansipan. The trek will take you two or three days, but the reward of seeing the impressive view from the top of the mountain will be well worth it.
Cat Cat Village
Cat Cat Valley is a must see in Sapa. It is a town of the Hmong ethnic group, which will allow you to know their culture and customs. You will also be able to see a beautiful waterfall and enjoy the view of the valley from the top.
Get to know the culture of ethnic tribes
Sapa is home to many ethnic tribes, such as the Hmong, the Dao, the Giay, and the Tay. Each of these tribes has its own customs, traditions, and clothing. If you want to know more about these cultures, you can visit the ethnic villages of Lao Chai and Ta Van. Here, you will be able to see how these tribes live and work and learn about their history and customs.
Lao Chai village
Lao Chai is a village of the Hmong ethnic group, where you can learn about their way of life, customs and their beautiful crafts. Also, you can enjoy the beautiful views of the valley and terraced rice paddies.
Ta Van Village
Ta Van is a village of the Dao ethnic group, where you can learn about their culture and customs, and see their traditional architecture. Here, you will also be able to see the beauty of rice terraces and mountains.
Visit the local markets
Local markets are an important part of Sapa's culture. Here, you will be able to find handmade products by the local ethnic tribes, such as clothing, handicrafts, and jewelry. The most famous markets are the Can Cau market and the Bac Ha market.
Can Cau market
The Can Cau market is held on Saturdays and is one of the largest markets in the Sapa region. It is located about 20 kilometers north of the city of Bac Ha and is accessible by car or motorbike. In this market, you can find a wide variety of products, from handicrafts to fresh food and live animals.
One of the most interesting aspects of the Can Cau market is the large number of different ethnic groups that gather there. You'll get to meet people from the Hmong, Dao, Tay, and Nung tribes, among others, and experience their unique lifestyle and culture.
Bac Ha Market
The Bac Ha market is held on Sundays and is another of the largest markets in the Sapa region. It is located about 60 kilometers north of the city of Lao Cai and is accessible by car or motorbike. In this market, you can find a wide variety of products, from handicrafts to fresh food and live animals.
Just like in the Can Cau market, you will be able to meet the people of the local ethnic tribes and experience their lifestyle and culture. The Bac Ha market is famous for its colorful traditional costumes, making it a great place to get some stunning photos.
Waterfalls and Tram Ton pass
Near Sapa you can also visit waterfalls and admire the views from the Tam Tron pass.
Silver Waterfall
Silver Waterfall, also known as Thac Bac, is an impressive 200-meter-high waterfall located about 12 kilometers northwest of Sapa. It is one of the most popular waterfalls in the region and is especially impressive during the rainy season when the water is flowing hard.
Love Waterfall
Love Waterfall, also known as Thac Tinh Yeu, is another beautiful waterfall near Sapa. It is located about 14 kilometers southwest of the city and is known for its beautiful natural pool at the base of the waterfall. It is a popular place to swim and cool off on hot days.
Tram Ton Pass
The Tram Ton Pass is an impressive place that you cannot miss visiting on your trip to Sapa. With an altitude of 1,900 meters, it is the highest point in Vietnam and offers breathtaking panoramic views of the Hoang Lien Son mountain range and the Muong Hoa valley. It is a popular place for hiking and camping, and there are several hiking trails that start from here. You can also take a jeep tour to explore the area.
Tours and activities in Sapa
Sapa is a popular tourist destination in Vietnam, renowned for its spectacular mountain landscapes and home to several ethnic minority tribes. Moreover, it offers a wide variety of ACTIVITIES AND TOURS for visitors that are sure to keep you entertained.
Where to stay in Sapa
When it comes to Sapa, choosing the right area to stay can significantly impact your overall experience during your stay.
There are three areas that are particularly interesting for accommodation in Sapa, although none is better than the other; it all depends on your preferences. The recommended hotels offer options in all three areas:
Right in the heart of the city, close to the lake and restaurant area.
In Sapa, but strategically positioned to offer breathtaking views of the surrounding rice fields.
A little further away from Sapa, nestled amidst the stunning rice terraces.
What is the best time to visit Sapa?
If you are planning a trip to Sapa, it's important to know that the weather can vary significantly depending on the time of year. The coldest months in Sapa are from November to March, with lows of 9°C and the possibility of snow in the higher areas.
If your idea is to see the rice terraces and go trekking among the fields, the best months to see the rice paddies are from June to early August/late September, which is when the fields are harvested.
During these months, the mountain views are spectacular and the rice fields are at their best; although you should keep in mind that it tends to rain more between June and August.
Is it SAFE to travel to Vietnam?
If you're considering traveling to Vietnam, it's important to be aware of certain risks to ensure your safety. Additionally, as with any trip, I highly recommend obtaining a reliable TRAVEL INSURANCE (👉5% off) that provides coverage for any unexpected situations abroad.
While Vietnam is generally a safe country, theft is common in larger cities, public transportation, crowded markets, and tourist areas. Taking necessary precautions and staying vigilant can help minimize any potential risks.
It's recommended to ask for the price before buying anything and negotiate if necessary since it's common to be charged higher prices for taxis, souvenirs, products, or services, especially in the more touristy areas of Vietnam, if you're a foreigner.
In addition, some areas of Vietnam, especially in the central region and near the border with Laos, have landmines that can pose a danger to travelers. If you plan to visit these places, it's important to inform yourself in advance about the mined areas and follow the recommendations of local authorities.
Safety for Women
I spent a year and a half traveling in Vietnam and never encountered any truly unpleasant situations. It's common for men to want to take pictures with you or even blatantly put their phone in front of your face and record videos.
That being said, Vietnam is not free from sexual assaults, verbal harassment, or unwanted groping. I recommend that you:
Be cautious at night, especially if you plan to drink at a bar (which is not advisable).
Use Grab to move around safely at night and always avoid taxis and motorbikes you find on the street.
If you become a victim of sexual assault, seek immediate medical assistance, contact the local police, your embassy, and make sure to file a report.