Are you ready to enter a paradisiacal destination where sun, sea and culture merge into an unforgettable experience? In this article, I will take you to discover the hidden treasures of Amed, a charming corner on the east coast of Bali. From dreamy beaches to incredible water activities and a relaxed atmosphere, I'll show you everything you need to know about what to do and see in Amed. Get ready to immerse yourself in an authentic Balinese paradise full of beauty and serenity.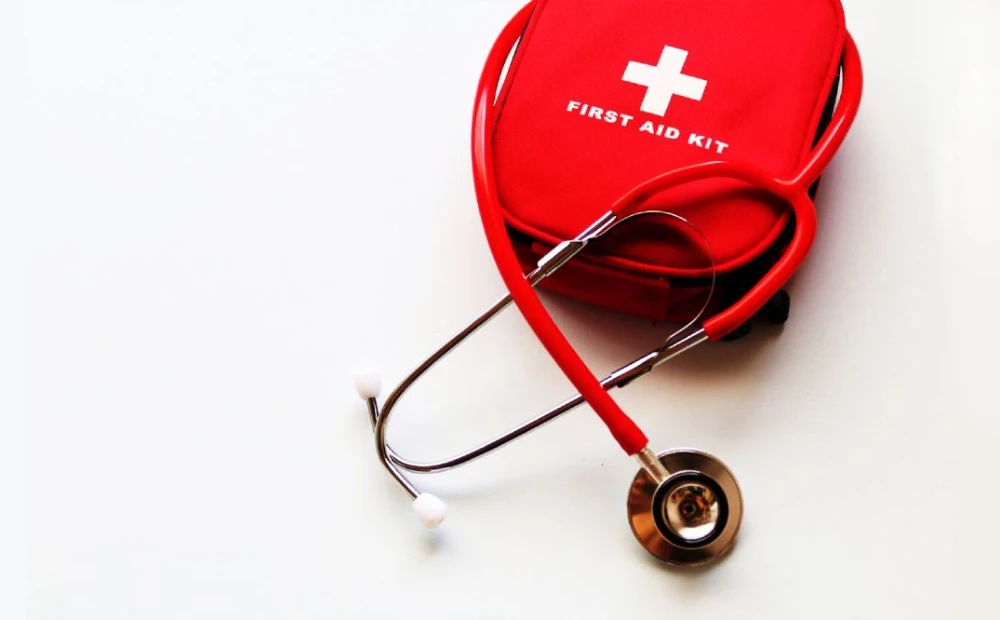 Best Travel Insurance for Indonesia
Here is what you will find:
What to see and do in Amed (Bali)
Amed, located on Bali's north coast, is an ideal spot for those looking for a quiet escape away from the bustle of the island's busiest tourist destinations. Here you will find a perfect combination of impressive landscapes, vibrant culture and a wide variety of activities to enjoy. Do not miss what Amed has prepared for you!
Marvel at the beaches of Amed
Amed's beaches are simply spectacular. Unlike the more popular beaches in southern Bali, here you can enjoy beautiful coastlines of black volcanic sand and crystal clear waters. One of the most prominent beaches is Jemeluk Beach, known for its nearby coral reef and abundant marine life. Take the opportunity to snorkel and explore the diversity of tropical fish and corals found underwater.
Discover the impressive underwater shipwrecks
One of Amed's biggest draws is the chance to explore underwater shipwrecks. These sunken ships, like the USAT Liberty, have become artificial reefs and home to a wide variety of marine species. Dive into the depths and admire the majesty of these coral-covered structures as you swim among schools of brightly colored fish. If you are a lover of diving, this is an experience that you cannot miss.
Relax in the calm waters of the Salinas Lagoon
The Salinas Lagoon, also known as the Laguna de los Espejos, is a perfect place to relax and enjoy crystal clear and serene waters. This shallow lagoon is located by the sea and is surrounded by spectacular mountains and cliffs. Stroll along its shores, immerse yourself in its calm waters or simply sit back and contemplate the natural beauty that surrounds you. It is an ideal place to disconnect and enjoy the tranquility.
Explore West Bali National Park
The Western Bali National Park is another treasure that you cannot miss in Amed. This protected park is home to a lush tropical jungle, impressive waterfalls and a wide variety of flora and fauna. Take a walk along its well-kept trails and be amazed by the natural beauty that surrounds you. You will find a great diversity of bird species, monkeys and other exotic creatures as you enter the heart of the jungle. Don't forget to visit the magnificent waterfalls that dot the park, such as the Munduk waterfall, which will take your breath away with its waterfall and tropical setting.
Immerse yourself in the culture of Amed
Amed offers not only natural beauty, but also a rich culture that is worth exploring. You can visit the local villages and discover the daily life of the inhabitants of this region. Take the opportunity to learn about traditional jukung fishing, colorful Balinese religious ceremonies, and salt production, a traditional activity in the area. In addition, you can participate in Balinese cooking classes and learn how to prepare authentic dishes with fresh and exotic ingredients.
Take a hike to Mount Agung
If you are a trekking lover and you are looking for an exciting adventure, you cannot stop climbing Mount Agung, the highest volcano in Bali. This imposing mountain offers a challenge for the most intrepid hikers and upon reaching the top you will be rewarded with a breathtaking panoramic view of the island and its surroundings. Make sure you have an experienced guide and that you are physically and mentally prepared, as the climb can be demanding.
Enjoy local cuisine in the warungs
Warungs, small local restaurants, are ideal places to sample delicious Balinese cuisine in an authentic setting. In Amed, you will find a wide variety of warungs where you can indulge in traditional dishes such as nasi goreng (fried rice), satay (meat skewers) and mie goreng (fried noodles). Don't forget to try the fresh fish and shellfish, as Amed is known for its abundant catch.
Discover the magic of the temples in Amed
Bali is famous for its beautiful temples and Amed is no exception. Visit Pura Lempuyang, also known as the Heaven's Gate Temple, which offers a breathtaking panoramic view of Mount Agung and the ocean. Another outstanding temple is the Pura Besakih, considered the most important temple in Bali and known as the Mother Temple. Admire traditional Balinese architecture and immerse yourself in the spirituality of these holy places.
Relax with a traditional Balinese massage
After a day full of activities, take time to relax and rejuvenate with a traditional Balinese massage. Amed has several spas and wellness centers where you can enjoy revitalizing treatments that combine massage techniques, aromatherapy, and traditional Balinese medicine.