Huatulco, located on the beautiful Pacific coast of Mexico, is a tourist destination that enchants visitors with its stunning beaches, exuberant nature, and a wide range of activities to enjoy outdoors. If you are planning a vacation in Huatulco and wondering what to do and see in this coastal paradise, you have come to the right place. In this article, we will guide you through the wonders of Huatulco, from its virgin beaches to its natural and cultural treasures.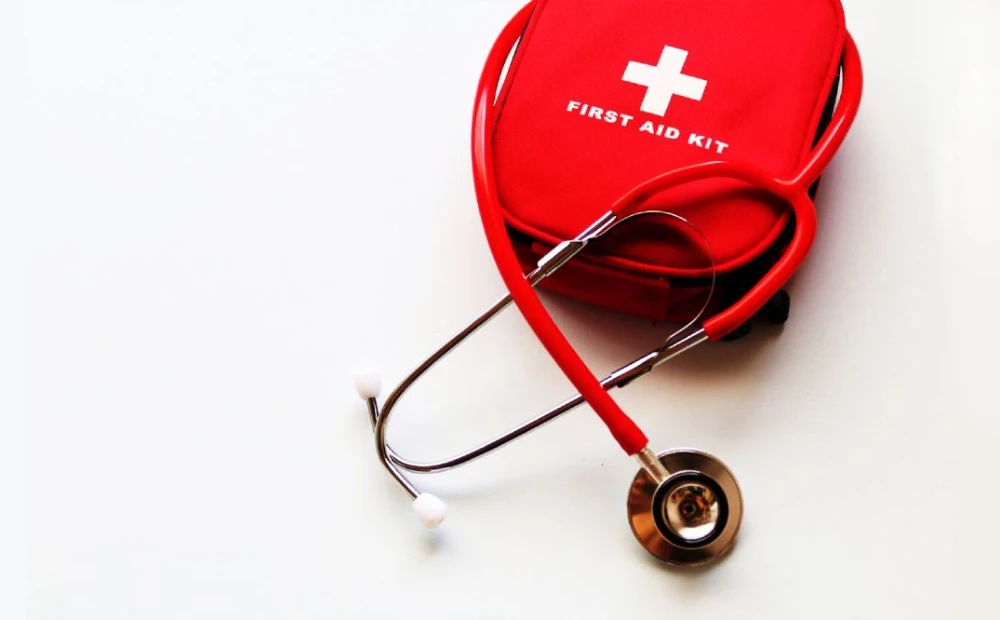 Best Travel Insurance for Mexico
Here is what you will find:
What to see and do in Bahías de Huatulco
Huatulco offers a wide range of activities and places to discover. Whether you want to enjoy its beautiful beaches, explore its exuberant nature or immerse yourself in its rich culture, this destination will captivate you with its unique charm.
Immerse yourself in the crystal clear waters of the Bays
The Huatulco Bays are the most precious treasure of this region. Made up of nine beautiful bays, each with its own charm, they offer you the opportunity to enjoy paradisiacal beaches and exciting water activities. In Tangolunda Bay, the largest of all, you can relax on its soft sands and enjoy the panoramic view. For lovers of snorkeling and diving, Bahía Santa Cruz and Bahía Maguey are unmissable destinations, where you can explore the vibrant coral reefs and discover an impressive variety of marine life. Playa la Entrega is close to Curcecita and is a popular place among tourists, and you can also enjoy the views of the lighthouse and the tranquility of Violin beach.
Embark on a jungle adventure
Huatulco's natural wealth is not limited to its beaches. Nearby is the Huatulco Ecological Reserve, a jungle paradise that invites you to immerse yourself in the region's biodiversity. Explore trails surrounded by exuberant vegetation, admire spectacular waterfalls, and marvel at the wide variety of birds and animals that inhabit this protected area. A visit to the Huatulco National Park is a unique experience for nature lovers, where you can enjoy exciting activities such as rappelling and zip lining in the midst of an impressive natural environment.
Discover culture in the historic center of La Crucecita
Immerse yourself in the rich culture of Huatulco in the charming historic center of La Crucecita. Here you will find the beautiful church of Nuestra Señora de Guadalupe, with its hand-painted dome and colorful main square. Explore the local shops and craft markets, where you can purchase traditional products and authentic Huatulco souvenirs. Also, do not miss the opportunity to enjoy the delicious local gastronomy in the nearby restaurants and inns, where you can savor typical dishes such as ceviche, tlayudas and tamales.
Activities in La Crucecita
Go on adventure at the Llano Grande waterfalls
A few kilometers from Huatulco are the impressive waterfalls of Llano Grande. This natural oasis is the perfect place to escape the heat and enjoy a refreshing dip in its crystal clear waters. Accompanied by the soothing sound of the waterfalls and surrounded by lush vegetation, you can swim, hike and explore the surroundings. Don't forget to bring your camera, as the panoramic views of the mountains and the waterfall are simply spectacular.
Marvel at the marine biodiversity in the Huatulco National Park
If you are a lover of the underwater world, you cannot miss visiting the Huatulco National Park. This marine sanctuary is home to an impressive diversity of species, from colorful corals to sea turtles and dolphins. Explore the coral reefs on an exciting snorkeling or diving session, and be amazed by the abundant marine life that you will find underwater. The Huatulco National Park is a testament to the region's commitment to conservation and the preservation of its rich biodiversity.
Activities in Huatulco National Park
Discover the archaeological legacy in the Copalita Eco Archaeological Park
Immerse yourself in the ancient history of Huatulco at the Copalita Eco Archaeological Park. This archaeological site, located on a hill overlooking the ocean, will transport you to the region's pre-Hispanic times. Explore the ruins of ancient structures, such as temples and plazas, and marvel at the remnants of the Zapotec culture that once thrived here. In addition, you will be able to enjoy scenic trails that will take you through the surrounding jungle, where you will find a wide variety of flora and fauna.
Activities in the Copalita Eco-Archaeological Park
Learn about marine conservation at the Mexican Turtle Center
The Mexican Turtle Center is an essential place for lovers of marine life and conservation. Located in Mazunte, near Huatulco, this center is dedicated to the protection and preservation of sea turtles. Here you can learn about the different species of turtles that nest on the region's beaches and learn about the conservation efforts that are being made to ensure their survival. In addition, you will have the opportunity to participate in baby turtle releases, an exciting and moving experience.
Activities at the Mexican Turtle Center
Discover the fascinating bioluminescence in Manialtepec
If you are looking for a truly magical experience, you cannot miss visiting the Manialtepec lagoon and witnessing the incredible bioluminescence. This natural phenomenon occurs when marine organisms emit light in response to the movement of water. During an evening kayak tour of the lagoon, you'll marvel at the brilliant blue light created as your paddles dip into the water. It is a unique and surreal experience that will connect you with the beauty and fragility of nature.
Embark on an aquatic adventure at the Magical Waterfalls of Copalitilla
Another natural treasure that you cannot miss is the Magical Waterfalls of Copalitilla. Located in the middle of exuberant jungle landscapes, these waterfalls offer you the opportunity to immerse yourself in its crystal clear waters and cool off in a paradisiacal environment. You can explore the different waterfalls, relax in the natural pools and enjoy the serenity of the place. If you are a lover of nature and adventure, this is definitely a destination that you must visit in Huatulco.
Discover the secrets of Mexican cuisine with cooking classes
A delicious way to immerse yourself in the culture of Huatulco is to participate in Mexican cooking classes. Learn to prepare traditional dishes such as mole, tamales or ceviche under the guidance of expert local chefs. You will discover the typical ingredients of the region, learn authentic culinary techniques and enjoy an interactive and tasty experience. In addition, you can take the recipes with you and surprise your friends and family with authentic Mexican flavors once you return home.
Experience the thrill of canyoning in the Zimatán River Canyon
If you are a lover of adrenaline and adventure, canyoning in the Zimatán River Canyon is a perfect activity for you. Descend steep rock faces, jump into crystal clear natural pools and slide down water slides in this spectacular canyon. With the assistance of expert guides and the right equipment, you can enjoy an exhilarating experience in the midst of impressive natural landscapes. Canyoning will allow you to explore nature in a unique and challenging way, creating unforgettable memories on your trip to Huatulco.
Is it safe to travel to Mexico?
Mexico is a country where violent crime, such as robbery, homicide, and kidnapping, is common. There are states that it is not recommended to travel to ecause of safety reasons. Bellow, you'll find a list of the places that you should avoid.
The following states are not recommended for travel: Colima, Guerrero, Michoacan, Sinaloa, and Tamaulipas. And take extra precautions in Baja California, Chihuahua, Coahuila, Durango, Guanajuato, Jalisco, Mexico State, Morelos, Nayarit, Sonora, and Zacatecas.
Remember to follow these recommendations:
In case of robbery, do not resist physically.
Do not show a high purchasing power, that is, do not go with jewels, bags, etc … that are expensive.
Be careful if you go out at night, and stay in crowded places where you are surrounded by other people.
Thefts are usual (at guntpoint and during daytime), so don't go with the camera or mobile in your hand or hang out of your neck.
Try to avoid carrying the backpack on the back. Put it in front of you, or use a belt pouch or a cross bag.
I, personally, spent 4 months solo traveling around Mexico (I was in Puerto Escondido + Chacahua, Huatulco, Mexico City, Holbox, Merida, Valladolid, Tulum, Bacalar, Isla Mujeres, Cozumel and Playa del Carmen) and I didn't find myself in any dangerous situation.
Although in most of these places murders took place in the middle of the street and people staying in the same hostel as me were robbed at gunpoint. But don't let this scare you! Traveling to Mexico is totally possible, in fact it is a country with a lot of tourism.
In any case, it is always a good idea to have a TRAVEL INSURANCE that can compensate you economically and help you if a medical emergency arises.
If you are interested in traveling alone, I recommend this article on the reasons and benefits of solo traveling and this other article with tips for traveling alone as a woman. I encourage you to try it as it is a great and very beneficial experience for oneself.