Welcome to Mexico City (CDMX), a captivating metropolis filled with history, culture, and mouthwatering cuisine. In this article, we'll guide you through the best places to visit and the must-try activities in this vibrant capital. Get ready for an exciting adventure full of discoveries and wonders.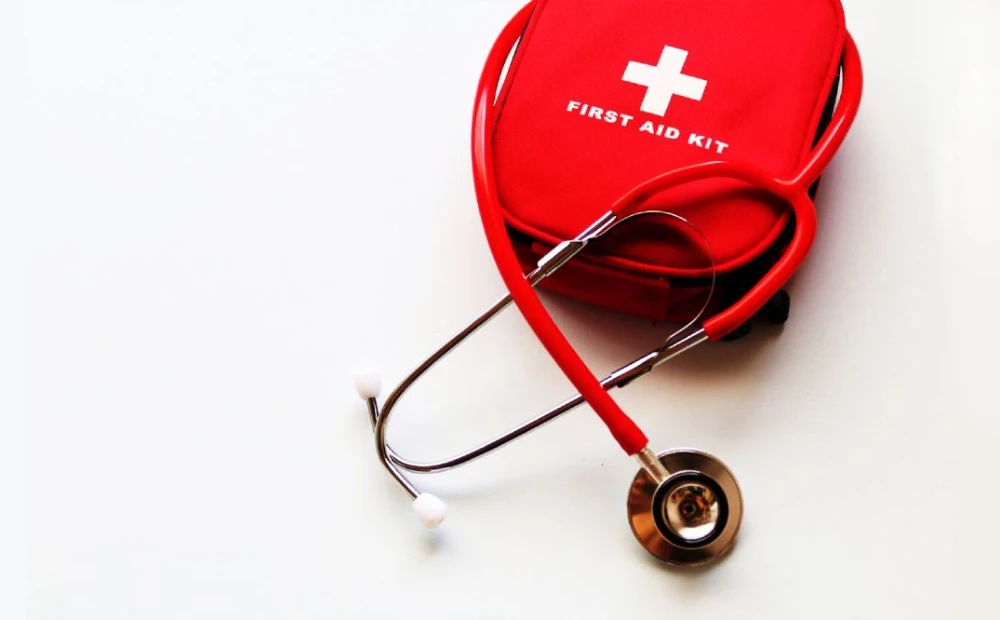 Best Travel Insurance for Mexico
Exploring the Historic Center
Begin your journey in the heart of Mexico City, the Historic Center, a UNESCO World Heritage site. Marvel at the grandeur of the Zocalo, the main square, where you'll find the impressive National Palace and the Metropolitan Cathedral. Wander through the cobblestone streets and uncover architectural gems like the Palace of Fine Arts and the Templo Mayor, offering a glimpse into the city's pre-Hispanic past.
Immerse Yourself in Culture at the National Museum of Anthropology
For history and culture enthusiasts, a visit to the National Museum of Anthropology is a must. This treasure trove of knowledge showcases a vast collection of archaeological artifacts from ancient Mexican civilizations. Explore the thematic halls and be awed by the renowned Aztec Calendar, also known as the Stone of the Sun. It's an enriching experience that brings you closer to Mexico's roots.
Experience Tradition in Xochimilco
Immerse yourself in an authentic Mexican experience by taking a trajinera ride through the canals of Xochimilco. Enjoy the vibrant atmosphere as you float among floating gardens and listen to traditional Mexican music. Indulge in delicious Mexican antojitos (snacks) offered by street vendors on other trajineras, treating your senses to a true feast.
Savor Delicious Mexican Cuisine
Mexico City is a culinary paradise waiting to be explored. From the iconic tacos al pastor to exquisite mole and chiles en nogada, Mexican cuisine will delight your taste buds with its explosion of flavors. Visit local markets like the San Juan Market or the Coyoacan Market, where you can sample a wide variety of authentic dishes prepared right before your eyes. Don't forget to complement your meals with a refreshing horchata drink or an authentic Mexican tequila.
Discover Street Art in the Roma District
Art lovers shouldn't miss the vibrant Roma District, a haven for urban art in Mexico City. This bohemian neighborhood is adorned with numerous murals and graffiti, forming an open-air museum. Take a leisurely stroll through its streets and admire the colorful works of local and international artists. Each mural is a unique artistic expression reflecting the city's diversity and creativity.
Breathe Fresh Air in Chapultepec
Escape the bustling city life and immerse yourself in nature at Chapultepec Forest, Latin America's largest urban park. Explore the iconic Chapultepec Castle, home to the National Museum of History. Take a leisurely walk through the expansive green areas, visit the Chapultepec Zoo, or relax by the serene artificial lakes. This natural oasis offers a refreshing break and a chance to rejuvenate amidst the city's hustle and bustle.
Marvel at the Teotihuacán pyramids
Just a few kilometers from Mexico City is one of the most impressive archaeological sites in Mexico: Teotihuacán. This ancient pre-Hispanic city will take you back in time as you explore the majestic Pyramids of the Sun and the Moon. Climb to the top of these imposing structures and take in panoramic views of the entire archaeological zone. Do not forget to visit the Causeway of the Dead and the adjacent temples, which will show you the greatness and mystery of this lost civilization.
If you sign up to visit the pyramids, in the following link you will find information on how to get to Teotihuacán.
Immerse yourself in the authenticity of the Mercado de La Merced
If you are looking for an authentic and vibrant experience, you cannot miss visiting the Mercado de La Merced in Mexico City. This traditional market is one of the largest in the city and will immerse you in a world of aromas, colors and flavors. Explore the aisles filled with fresh fruits, vegetables, herbs, meats, and seafood. In addition to supplying the locals, you will find food stalls where you can try Mexican snacks and typical dishes. Experience the authenticity of daily life in Mexico City as you immerse yourself in this bustling market.
Discover silver jewelry in the Citadel
If you are looking for unique and quality silver jewelry, the Ciudadela is the ideal place to visit in Mexico City. This famous square of handicrafts and traditional products houses a wide variety of shops and stalls selling silver jewelry. Explore the aisles and discover handcrafted pieces made by talented Mexican jewelers. From rings and bracelets to necklaces and earrings, you'll find a wide selection of designs and styles to choose from. La Ciudadela will give you an authentic shopping experience and will allow you to take with you a lasting memory of your visit to Mexico City.
Enjoy the hot springs of Tolantongo
If you are looking for a natural and relaxing escape near Mexico City, Tolantongo is the perfect place for you. Located in a picturesque canyon, this paradise is known for its hot springs and waterfalls. Immerse yourself in the crystal clear waters and enjoy a relaxing bath while admiring the natural environment that surrounds you. Tolantongo also offers activities such as hiking and zip lining, ensuring an unforgettable experience in contact with nature.
Fly over the pyramids on a hot air balloon ride over Teotihuacán
If you want to live a truly unique and exciting experience, we recommend you take a hot air balloon ride over the imposing pyramids of Teotihuacán. Imagine rising gently into the sky and contemplating from the heights the majesty of the Pyramid of the Sun and the Pyramid of the Moon, as well as the vastness of the ancient pre-Hispanic city. This walk will give you a completely different perspective and will allow you to appreciate the architectural grandeur and the impressive landscape of Teotihuacán. Without a doubt, it will be an unforgettable experience that will leave you with incredible memories and photographs.
If you decide to visit the pyramids, in the following link you will find information on how to get to Teotihuacán.
Visit the Basilica of Guadalupe
For lovers of history and religion, the Basilica of Guadalupe is a must-see in Mexico City. This iconic Catholic sanctuary is one of the most important in Latin America and attracts millions of pilgrims every year. Admire the imposing architecture of the basilica and visit the Capilla del Cerrito, where the Virgin of Guadalupe is believed to have appeared to the indigenous Juan Diego in the 16th century. Immerse yourself in the spirituality and devotion that permeate this sacred place.
Learn to cook Mexican dishes in a cooking class
If you are passionate about gastronomy and want to learn the secrets of Mexican cooking, we recommend taking a cooking class in Mexico City. In these classes, taught by expert chefs, you can learn to prepare traditional dishes such as tacos, mole, guacamole and much more. Discover the authentic flavors of Mexico and take with you culinary skills that you can enjoy at home.
Immerse yourself in the life of Frida Kahlo in her museum
The Frida Kahlo Museum, also known as the Blue House, is a must-see for art lovers and followers of this iconic Mexican artist. Delve into the world of Frida Kahlo as you tour her former home, which now houses an extensive collection of her works, as well as personal items and artifacts illustrating her life and legacy. This museum is a tribute to one of the most influential figures in Mexican art and will allow you to understand her history and her impact on the world art scene.
Experience the thrill of a wrestling match
Wrestling is one of the most popular sports in Mexico and living this experience in person is something you cannot miss. Immerse yourself in the atmosphere full of energy and excitement as you witness a real wrestling match. Enjoy the stunts, the colorful characters and the passion of the luchadores as you immerse yourself in this Mexican tradition.
Admire the art at the National Museum of Art
For art lovers, the National Museum of Art (MUNAL) is an essential destination in Mexico City. This museum houses an extensive collection of Mexican art ranging from colonial to contemporary times. Explore rooms filled with paintings, sculptures, and artifacts that will give you deep insight into the history and evolution of art in Mexico. From the masterpieces of Mexican muralists to the creations of contemporary artists, the MUNAL will captivate you with its artistic diversity.
Here is what you will find:
Save money on your visit to CDMX
If you want to make the most of your stay in Mexico City, I recommend the MEXICO XITY PASS to save money while you visit the city. Next, I list the advantages and the prices that it offers (free for children under 2 years).
Advantages of Mexico City Pass
MEXICO CITY PASS (👉prices) gives you access to more than 20 different activities and tours, and also allows you to skip the waiting lines. In addition, with the 3, 5 or 15 days modalities, you will receive a SIM card totally free.
The 10 most popular attractions in Mexico City that are included with the card are the following: Tacos and Mezcal Food Tour, Chocolate Museum, City Tour and National Museum of Anthropology, Six Flags Mexico, National Museum of Anthropology , Tequila and Mezcal Museum, Latin American Tower, Papalote Children's Museum, Inbursa Aquarium and tour of San Miguel de Allende.
Where to stay in Mexico City
Looking for a place to stay in Mexico City? You're in luck! The city offers a range of lodging options, from top-notch hotels to more budget-friendly options. I've got you covered with the best hotels and hostels for three different budgets: high, medium, and low.
No matter your budget, you'll be able to find the perfect place to make the most of your trip.
High budget
Indulge in luxury at LAS ALCOBAS (👉price), a 5-star boutique hotel situated in the bustling neighborhood of Polanco. Surrounded by modern homes, art galleries, and top-notch restaurants, the hotel offers a convenient location for those seeking comfort and accessibility to the headquarters of major international corporations.
Take advantage of its prime location to explore museums and cultural events, or visit other key areas in the city with ease. And, with a full-service spa, gym, and free parking on-site, Las Alcobas is the ultimate choice for those seeking a smooth and luxurious stay.Regenerate response
SOFITEL MEXICO CITY REFORMA (👉price) is a sophisticated 5-star hotel that blends French flair with the vibrant culture of Mexico, located in the historic Reforma district. With 3 restaurants, 2 bars, a swimming pool, gym, massage service, and sauna, you'll have everything you need for a relaxing and comfortable stay.
Pet-friendly and offering parking and meeting rooms for your business needs, book your stay at Sofitel Mexico City Reforma to experience the best of both worlds.
Medium budget
Stay in style at EL PATIO 77 (👉price) , a 3-star eco-friendly Bed & Breakfast located in the heart of Mexico City. This 1890's mansion boasts 8 stylishly restored rooms, featuring historic charm with vaulted ceilings, stained glass skylights, and dark wood staircases.
Just a 10-minute drive from monuments like Monumento a la Revolución and Monumento El Ángel de la Independencia, exploring the city is a breeze. Experience a true gem in the heart of Mexico's capital!
Discover the El V65 Mexico (👉precio) a 3-star hotel in a prime location. Located at the crossroads of the Chapultepec forest and the trendy Condesa neighborhood, this area has undergone a cultural, artistic, and culinary revival, making it a must-see destination.
Each room boasts a modern, stylish design, with a bedroom, bathroom, and living room. Come experience this vibrant neighborhood for yourself and see why it's one of Mexico City's most fascinating areas.
Low budget
VIAJERO CDMX CENTRO (👉price) hostel is the ideal choice for an authentic experience in the heart of Mexico City's historic center. With landmarks like the Palace of Fine Arts, the Zócalo, the Cathedral, the Templo Mayor, and La Alameda Park just a few minutes' walk away, you won't miss a beat.
It features an indoor patio with a bar and restaurant and internet-friendly work spaces. Offering both private rooms and shared dorms, you can choose the option that fits your needs best. Book now and embark on a one-of-a-kind adventure in the heart of the city!
MEXICO CITY HOSTEL (👉price) is just steps away from the magnificent Cathedral and the city's central square, Zócalo. With options ranging from private rooms to shared dorms, you'll find the perfect accommodation to fit your needs.
You'll also love the traditional-style patio, adding an extra touch of charm to your stay. Don't miss the chance to immerse yourself in the true heart of the city at this hostel.
TOURS AND ACTIVITIES IN CDMX
Mexico is a culturally very rich country and its nature is spectacular. In addition, Mexico City has countless museums to visit and many Mexican dishes that you should not miss.
Here you can find a list with some tours and trips in Mexico City and surroundings so you can make the most of your visit.
Is it safe to travel to Mexico?
Mexico is a country where violent crime, such as robbery, homicide, and kidnapping, is common. There are states that it is not recommended to travel to ecause of safety reasons. Bellow, you'll find a list of the places that you should avoid.
The following states are not recommended for travel: Colima, Guerrero, Michoacan, Sinaloa, and Tamaulipas. And take extra precautions in Baja California, Chihuahua, Coahuila, Durango, Guanajuato, Jalisco, Mexico State, Morelos, Nayarit, Sonora, and Zacatecas.
Remember to follow these recommendations:
In case of robbery, do not resist physically.
Do not show a high purchasing power, that is, do not go with jewels, bags, etc … that are expensive.
Be careful if you go out at night, and stay in crowded places where you are surrounded by other people.
Thefts are usual (at guntpoint and during daytime), so don't go with the camera or mobile in your hand or hang out of your neck.
Try to avoid carrying the backpack on the back. Put it in front of you, or use a belt pouch or a cross bag.
I, personally, spent 4 months solo traveling around Mexico (I was in Puerto Escondido + Chacahua, Huatulco, Mexico City, Holbox, Merida, Valladolid, Tulum, Bacalar, Isla Mujeres, Cozumel and Playa del Carmen) and I didn't find myself in any dangerous situation.
Although in most of these places murders took place in the middle of the street and people staying in the same hostel as me were robbed at gunpoint. But don't let this scare you! Traveling to Mexico is totally possible, in fact it is a country with a lot of tourism.
In any case, it is always a good idea to have a TRAVEL INSURANCE that can compensate you economically and help you if a medical emergency arises.
If you are interested in traveling alone, I recommend this article on the reasons and benefits of solo traveling and this other article with tips for traveling alone as a woman. I encourage you to try it as it is a great and very beneficial experience for oneself.