Have you ever wondered what to do and see in Bangkok? You are about to find out! Get ready to immerse yourself in the fascinating Thai culture and explore the hidden treasures of this amazing metropolis. In this article, I'll take you on an exciting tour of Bangkok, revealing the best places and activities to make your visit as enjoyable as possible. Get ready for an unforgettable adventure!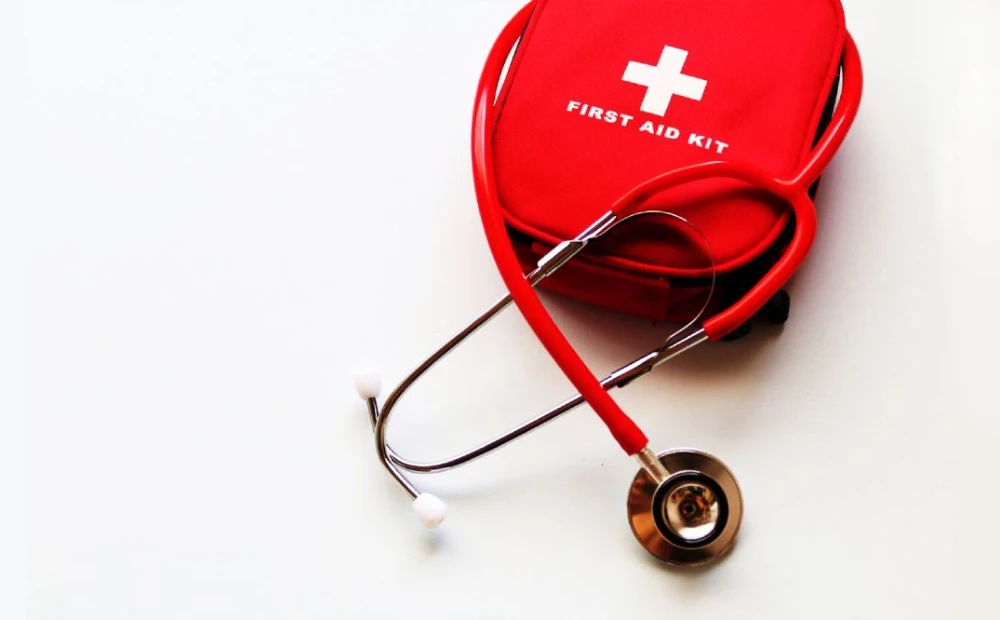 Best Travel Insurance for Thailand
Here is what you will find:
What to see and do in Bangkok, Thailand
Get ready to immerse yourself in the energy of Bangkok and explore its wonders! Don't miss your chance to enjoy this exciting city and discover all it has to offer. What are you waiting for?
Sacred Temples: A Glimpse of Spirituality
Bangkok is known as the City of Temples, and it's impossible to visit without marveling at the majesty of these holy places. Here are some of the most notable temples you should visit: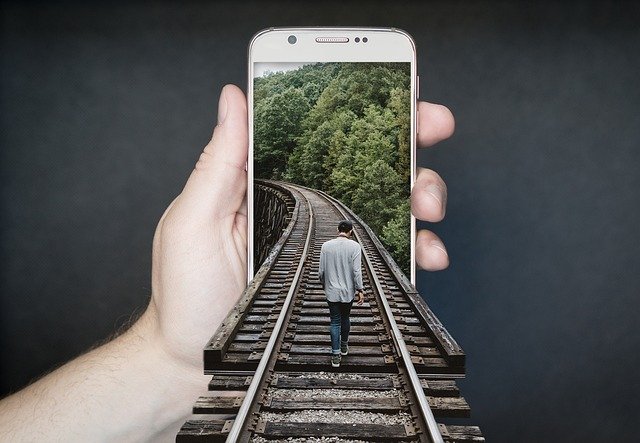 Travel to Thailand with Unlimited Data
Wat Arun: An Icon of Bangkok
Wat Arun, also known as the Temple of Dawn, is one of Bangkok's most iconic landmarks. Its impressive central tower, decorated with porcelain mosaics, shines in the sun and offers a spectacular panoramic view of the city. Explore this unique temple and marvel at its architecture and artistic details.
Wat Pho: A Haven of Peace
Wat Pho is a haven of peace amid the bustle of Bangkok. Here you will find the famous reclining Buddha, an imposing golden statue measuring more than 46 meters long. In addition to admiring this masterpiece, you can enjoy a relaxing Thai massage at the traditional massage school located inside the temple.
Wat Phra Kaew: The Temple of the Emerald Buddha
One of the holiest temples in Thailand, Wat Phra Kaew houses the famous Temple of the Emerald Buddha. This small Buddha statue carved from green jade is considered one of the most important treasures of the country. Admire the beauty of this temple and let yourself be captivated by the spirituality that emanates from it.
Wat Benchamabophit: The Marble Temple
Known as the Marble Temple, Wat Benchamabophit is an architectural gem that blends Thai and European elements. Its elegant white marble structure and its beautiful gardens make this temple a calm and serene place to visit. Appreciate the delicacy of the details and enjoy the tranquility that is breathed in its grounds.
Loha Prasat: The Temple of a Thousand Pillars
The Loha Prasat is a one-of-a-kind temple, known as the Temple of a Thousand Pillars. Its distinctive iron structure and multiple pillars make it a fascinating place to explore. Climb to the top and enjoy panoramic views of Bangkok from its observation deck.
Wat Traimit: The Temple of the Golden Buddha
Wat Traimit is famous for housing the Golden Buddha, a massive Buddha statue made of pure gold that weighs over five tons. This impressive work of art is a symbol of wealth and Thai devotion. Visit this temple and admire the majesty of this golden statue.
Wat Saket: The Temple of the Golden Mountain
Perched on top of a hill, Wat Saket, also known as the Temple of the Golden Mountain or the Golden Mount, offers a panoramic view of Bangkok. Climb the steps to the top and enjoy the serenity of the temple and stunning views of the city. Don't miss the opportunity to visit the famous golden chedi, a distinctive symbol of the temple.
Wat Suthat: A Cultural Treasure
Wat Suthat is one of the oldest and largest temples in Bangkok. Its traditional architecture and exquisite wall paintings are a showcase of Thailand's rich cultural heritage. Explore the temple grounds and admire the beauty of its wood carvings and main assembly hall.
Exploring Ayutthaya: A Journey into Thailand's Past
Ayutthaya, located a few hours north of Bangkok, is an ancient, historic city that was the capital of the Kingdom of Siam for over 400 years. Today, it is an important archaeological site and a popular destination for those who want to immerse themselves in the rich history and majesty of the ancient kingdom.
Ayutthaya is home to an incredible number of monuments and temples, testament to its glorious past. Ayutthaya Historical Park, a UNESCO World Heritage Site, is the main site for exploring these historical wonders. Here you will find impressive temples, such as Wat Phra Si Sanphet, famous for its ancient stupas and majestic ruins, and Wat Mahathat, known for the famous Buddha's head trapped in the roots of a tree. These temples and monuments offer a fascinating insight into the architecture and spirituality of ancient Siam.
Royal Palaces: Treasures of the Monarchy
Bangkok is home to magnificent royal palaces that reflect the grandeur and splendor of the Thai monarchy. Here are some of the most notable palaces that you must visit:
The Grand Palace: A Historical Treasure
The Grand Palace is a historical gem and one of the main attractions of Bangkok. This impressive complex was the official residence of the kings of Thailand for many years. Explore its sprawling grounds and admire the traditional Thai architecture, intricate gold details, and beautiful gardens. Do not miss the Temple of the Emerald Buddha, located within the complex, where the famous statue of the Emerald Buddha is located.
Dusit Palace: Royal Elegance
Dusit Palace is another impressive royal complex in Bangkok. Here you will find the Ivory Palace, also known as Ananta Samakhom Throne Hall, which is a masterpiece of neoclassical architecture. Explore its opulent rooms and admire the priceless collections of art and antiquities. In addition, the lush gardens that surround the palace offer a perfect place to relax and enjoy the natural beauty.
Art and Culture: Museums and Galleries
Bangkok not only offers a rich history and natural beauty, but is also a cultural and artistic center. Here are some essential places to explore art and culture in the city:
Bangkok National Art Gallery: An Art Treasure
Bangkok's National Art Gallery is the perfect place to immerse yourself in Thailand's art scene. Here you will find an impressive collection of Thai artwork, from traditional paintings to sculptures and contemporary art. Explore the various exhibitions that show the evolution of Thai art over the centuries, and admire the creativity and artistry of local artists.
National Museum of Thailand: A Journey Through History
The National Museum of Thailand is the largest and most comprehensive museum in the country, and is a fascinating place to explore Thai history and culture. Here you will find an extensive collection of historical artifacts, traditional art, sculptures, and archaeological exhibits that will take you back in time. Learn about Thailand's rich cultural heritage and marvel at the works of art and historical treasures on display.
Jim Thompson House: A Cultural Legacy
The Jim Thompson House is an architectural and cultural gem in the heart of Bangkok. This place was the home of the famous businessman and art lover Jim Thompson, who was instrumental in revitalizing the Thai silk industry. Explore the beautiful traditional Thai house-museum that houses an impressive collection of art and antiques, and learn the fascinating story of Jim Thompson and his contribution to Thai art and culture.
Bangkok Museum of Contemporary Art: Modern Creativity
The Bangkok Museum of Contemporary Art is a must-see destination for lovers of modern and contemporary art. Here you will find an exciting variety of exhibitions featuring works by Thai and international artists. Immerse yourself in the world of creativity and contemporary artistic expression as you explore the various forms of art, from paintings and sculptures to multimedia installations.
Streets and Flavors: Bangkok's street food
Thai cuisine is famous the world over, and Bangkok is the place to be to indulge in its rich variety of flavors. Explore the street markets and discover the real food of Thailand.
Khao San Road: The Epicenter of Fun
Khao San Road is known as backpacker's street and is also a haven for street food lovers. Here you will find a wide selection of food stalls offering everything from classic Thai dishes like pad thai and spring rolls to international delicacies. Immerse yourself in the lively atmosphere, try different flavors and enjoy a unique gastronomic experience.
Yaowarat: Bangkok's Chinatown
Yaowarat, Bangkok's Chinatown, is another must-see destination for street food lovers. As you wander through its streets, you will be greeted by the enticing aroma of traditional Chinese and Thai dishes. Try famous dishes like roast duck, dim sum, rice noodles, and sweet desserts. Explore the food stalls and be carried away by the authentic flavors and contagious energy of the place.
Victory Monument: A Feast of Flavors
The area around the Victory Monument is known to be a foodie paradise for locals. Here you will find a wide variety of street food stalls offering everything from traditional Thai dishes to regional specialities. Try som tam (green papaya salad), khao moo daeng (roasted pork with rice), and other tasty dishes as you blend in with the crowd and enjoy the authenticity of the experience.
Silom Soi 20: Fusion of Cultures
Silom Soi 20 is a small alley that is home to a large number of street food stalls. What makes it special is its multiculturalism.
In this neighborhood several cultures coincide and the food you will find is a clear example of this. You will be able to taste Thai, Muslim, Chinese and even Indian influenced dishes. This market is perfect to give a culinary twist to your trip and see another side of the city.
Sukhumvit Soi 38: A Street Food Heaven
Sukhumvit Soi 38 is a popular destination for lovers of street food in Bangkok. Here you will find a wide variety of food stalls offering everything from Thai dishes to international food. Try famous dishes like pad see ew (stir-fried rice noodles), tom yam (spicy seafood soup) and delicious Thai desserts. Enjoy the authenticity and diversity of street food while reveling in the unique flavors of Bangkok.
Street Food in a Tuk-Tuk
If you're in the mood for something a little different, why not immerse yourself in the flavors of Bangkok with an exhilarating street food tour in a tuk-tuk? Feel the breeze as you weave through the lively city streets, making stops at hidden food stalls and bustling markets. This one-of-a-kind experience is sure to create unforgettable memories and leave your taste buds fully satisfied. Don't miss out on the opportunity to indulge in authentic local cuisine while exploring the vibrant culinary scene of Bangkok.
Delight in Typical Thai Dishes
Thai cuisine is known around the world for its unique combination of flavors, aromas, and bold colors. Here we present some of the most emblematic dishes that you cannot miss trying during your visit to Bangkok:
Thai Cooking Class
If you're a lover of Thai food and want to further immerse yourself in its culinary culture, there's no better way than to take a cooking class in Bangkok. Many restaurants and cooking schools offer the opportunity to learn the secrets of Thai cooking, from selecting fresh ingredients to preparing authentic dishes. During the class, you will be able to learn how to cook dishes like Pad Thai, Tom Yum and many other Thai delicacies. It is an interactive and fun experience that will allow you to take the flavors of Thailand with you and surprise your friends and family back home.
Pad Thai: A Classic of Thai Cuisine
Pad Thai is one of the most popular dishes in Thailand and has become a symbol of Thai cuisine. This delicious dish consists of stir-fried rice noodles with shrimp, tofu, egg, bean sprouts, and peanuts, all seasoned with a combination of sweet and sour flavors. Pad Thai is an explosion of flavors and textures, and is a dish that you cannot miss during your visit to Bangkok.
Tom Yum: A Delicious Spicy Broth
Tom Yum is a spicy broth that combines sour, spicy, and herbal flavors. The star ingredient of this dish is lemongrass (lemon grass), which gives it a fresh and citrus aroma. In addition, shrimp, mushrooms, galangal (a root similar to ginger), kaffir lime leaves and chili peppers are often added, which give it a spicy touch. Tom Yum is a dish that awakens the senses and immerses you in authentic Thai cuisine.
Mango Sticky Rice: An Irresistible Dessert
If you have a sweet tooth, you can't miss Mango Sticky Rice. This traditional Thai dessert combines steamed sticky rice with fresh mango and a sweet coconut sauce. The combination of the sticky texture of the rice with the sweetness of the mango and the creaminess of the coconut sauce is simply irresistible. Mango Sticky Rice is a delight that will transport you to the gastronomic paradise of Thailand.
Try the Som Tam: An Explosion of Thai Flavors
Som Tam is a typical Thai dish that you must try during your visit to Bangkok. Also known as green papaya salad, this dish combines fresh and spicy ingredients. Grated green papaya is mixed with cherry tomatoes, chili peppers, garlic, sugar, lemon and fish sauce, creating a sweet and sour combination. In addition, dried shrimp, peanuts, and green beans are often added for texture and flavor. Som Tam is a refreshing and delicious dish that reflects the essence of Thai cuisine.
Indulge in Khao Pad: Thai-Style Fried Rice
Khao Pad is another typical Thai dish that you cannot miss trying in Bangkok. This delicious fried rice dish is made with white rice, eggs, vegetables, and a combination of flavors such as fish sauce, soy sauce, and Thai seasonings. In addition, pieces of meat, seafood or tofu are often added to further enrich the flavor. Khao Pad is a versatile and flavorful dish that reflects the influence of Chinese cuisine in Thailand. Enjoy this popular dish that will leave you satisfied and eager to try more of Thai cuisine.
Floating Markets: A Feast for the Senses
The floating markets are one of the most fascinating attractions in Bangkok, where you can immerse yourself in local life and enjoy a unique experience. Here are some of the most popular floating markets you can't miss:
Damnoen Saduak Market: A Colorful Scenery
Damnoen Saduak Market is one of the best known floating markets in Bangkok. Here you will find canals lined with colorful boats selling a wide variety of products, from fresh foods to traditional souvenirs. Immerse yourself in the lively atmosphere, try the delicious street food and browse the stalls full of handicrafts and souvenirs.
Taling Chan Market: A Mixture of Flavors
Taling Chan Market is a less touristy but equally charming floating market. Here you can enjoy an authentic local experience, interact with vendors and try a variety of authentic Thai dishes. In addition to fresh produce and delicious foods, you'll also find unique local crafts and products.
Khlong Lat Mayom Market: An Authentic Charm
The Khlong Lat Mayom market It is another hidden gem among the floating markets of Bangkok. Although it is less crowded than others, it offers a genuine and authentic experience. Here you will find a wide selection of fresh products, from fruits and vegetables to seafood. In addition, you can enjoy a variety of local dishes at the food stalls.
Amphawa Market: Night Magic
Amphawa Market is famous for its magical and enchanting atmosphere at night. As the sun sets, the canals are illuminated by boat lights and the food stalls fill with tempting flavors. Explore this floating night market, enjoy the fresh seafood and immerse yourself in the authentic Thai experience.
Discover Bangkok Markets: Unique Shopping
Bangkok is known for its lively markets, where you can find a wide variety of goods, from fresh foods to unique handicrafts. Here I present three markets that offer unique shopping experiences in the city:
Wang Lang Market: A Feast for the Senses
The Wang Lang Market is a local market located near the Chao Phraya river. This market is known for its wide selection of delicious foods, fresh tropical fruits, and traditional Thai dishes. Strolling through its colorful streets allows you to immerse yourself in the local culture and enjoy an authentic Bangkok market experience. In addition to food, you will also find a variety of products, such as clothing, accessories, and household items. Wang Lang Market is a perfect place to enjoy a feast for the senses and take home some unique souvenirs.
Sempeng Market: Uniquely Styled Minerals and Jewelry
If you are looking for bracelets, necklaces and jewelry made of minerals or with a unique style, the Sempeng Market is the place for you. This market specializes in the sale of jewelry and accessories, offering a wide variety of designs and materials to choose from. Here you will find everything from pieces made with minerals and precious stones to unique and handmade jewelery creations. Explore the shops and stalls of the Sempeng Market and let yourself be carried away by the beauty and creativity of its products. Whether you're looking for a special souvenir or just want to add a unique touch to your style, this market provides an exciting shopping experience.
Chatuchak Market: A Shopper's Paradise
Chatuchak Market is one of the largest and most popular markets in Bangkok. With more than 8,000 stalls spread over a large area, this market is known as a shopper's paradise. Here you'll find everything from fashion clothing and accessories to housewares, plants, and antiques. Exploring the maze of alleys of Chatuchak Market is quite an adventure, and each corner will surprise you with its unique treasures. This market is the perfect place to find gifts, souvenirs and enjoy a truly exciting shopping experience.
Pak Khlong Flower Market: A Burst of Color and Fragrance
The Pak Khlong Flower Market is one of the most fascinating places in Bangkok for those who love flowers and enjoy their beauty and fragrance. Situated near the Chao Phraya River, this market is the heart of the city's floral industry. Here you will find a burst of colours, intoxicating aromas and an impressive variety of fresh flowers.
Pak Khlong Market is open 24 hours a day, and it is recommended to visit in the early morning or early morning to witness the bustle and excitement of vendors receiving shipments of fresh flowers.
Explore the Bangkok Night Markets
Bangkok comes alive after dark with its vibrant night markets. These places offer a unique shopping, entertainment and gastronomy experience. Here are some of the most popular night markets in the city:
Jodd Fairs: Art, Design and Bohemian Vibe
Jodd Fairs is a night market that combines art, design and a bohemian vibe. Here you will find a variety of handmade products, from clothing and accessories to unique art and crafts. Plus, you can enjoy live music and explore the creativity of local artists. Jodd Fairs is the perfect place for those seeking original pieces and immersing themselves in Bangkok's art scene.
Chang Chui Plane Night Market: Creativity and Eccentricity
The Chang Chui Plane Night Market is a market noted for its creative approach and eccentricity. Built around an abandoned plane, this market offers a unique experience with fashion shops, art galleries, restaurants and themed bars. It also houses a theater and an event space where shows and concerts are held. Explore the extravagance of Chang Chui Plane Night Market and be surprised by its originality.
The One Ratchada Night Market: Endless Shopping and Fun
The One Ratchada Night Market is a fun-loving shopper's paradise. Here you will find a wide variety of shops that offer everything from clothing and accessories to electronics and souvenirs. In addition, this market has a wide selection of street food stalls where you can try delicious dishes. As you make your way between the stalls, you can also enjoy live entertainment such as music and shows. Immerse yourself in the lively atmosphere of The One Ratchada Night Market and enjoy a night full of shopping and fun.
Bangkok viewpoints: the city at your feet
Discover the breathtaking views of Bangkok from its iconic vantage points. With imposing skyscrapers and glass observation decks, these observation points will transport you to the top of the city, offering you a unique and panoramic perspective that you will not forget.
MahaNakhon: A Dizzying Experience
Inside the towering structure of the MahaNakhon skyscraper is an attraction that defies height limits: the glass-bottomed observation deck. Located on the upper floors of the building, this exciting observation deck allows visitors to walk on a transparent floor and take in panoramic views of Bangkok from a unique perspective.
The views from the lookout are impressive. You can gaze at skyscrapers stretching to the horizon, meandering rivers, and ever-moving cityscapes. Additionally, the observation deck's strategic location allows you to view other iconic Bangkok landmarks such as the Chao Phraya River and Wat Arun Temple, adding an extra charm to the experience.
Baiyoke Tower
The Baiyoke Tower in Bangkok offers an impressive vantage point that allows you to enjoy panoramic views of the city in all its grandeur. With a height of 309 meters, it is one of the tallest skyscrapers in Thailand. From the top of the tower, you will be able to admire the skyscrapers, parks, rivers and cityscapes that stretch as far as the eye can see.
In addition to its impressive observation deck, Baiyoke Tower in Bangkok also houses a bar on top, making it an ideal place to enjoy the full experience. This bar offers an elegant and sophisticated atmosphere, where you can relax and savor a wide selection of drinks while taking in the panoramic views of the city.
Parks and Green Spaces: Oasis in the City
Bangkok, despite being a bustling and somewhat chaotic city, also has beautiful natural spaces where visitors can escape the hustle and bustle and enjoy the tranquility. Here I present three outstanding parks that you cannot miss:
Bang Krajao: Bangkok's Green Lung
Bang Krajao, also known as the "Green Lungs of Bangkok", is a river island located in the Chao Phraya River. This tropical oasis offers a quiet and serene escape from the city. You can explore its lush forests, cycle along its shady paths and enjoy the natural beauty of the canals and gardens. Bang Krajao is the perfect place to relax, enjoy nature and escape the urban bustle of Bangkok.
Benjakitti Park: A Green and Aquatic Space
Benjakitti Park is a modern park that combines parkland with water features. Here you will find large grassy areas where you can relax, have a picnic or play outdoor sports. In addition, the park has a central lake where you can enjoy boating or water biking. Panoramic views of the Bangkok skyline from the park are impressive, especially at sunset. Benjakitti is a perfect place to enjoy nature, exercise and enjoy the scenic beauty of the city.
Kanchanaburi Tour: History and Nature
Embark on a tour to Kanchanaburi and discover a destination steeped in history and natural beauty. This city, located a short distance from Bangkok, is famous for the Bridge over the River Kwai and the Death Railway, two important World War II historical sites. In addition, Kanchanaburi offers you the opportunity to explore lush landscapes, impressive waterfalls and fascinating national parks. Immerse yourself in history, soak up natural beauty, and delight your senses on this unforgettable tour outside of Bangkok.
Lumpini Park: An Oasis in the Heart of the City
Lumpini Park is an urban oasis located in the heart of Bangkok. This expansive park offers a haven of tranquility amidst the hustle and bustle of the city. You can take a relaxing walk through its shady paths, exercise in its designated sports areas or simply relax in one of the large green spaces. In addition, Lumpini has a lake where you can rent a boat and enjoy a leisurely ride. This park is a popular place for both locals and visitors who want to escape the bustle and connect with nature.
Chao Phraya River Cruise: Panoramic Views
Embark on a cruise down the majestic Chao Phraya River and enjoy panoramic views of Bangkok. This relaxing walk will allow you to appreciate the temples, palaces and skyscrapers of the city from a unique perspective.
For those seeking a more exclusive experience, Chao Phraya River cruises also offer romantic dining and onboard entertainment. Enjoy a delicious dinner overlooking the river as you feast on Thai cuisine and savor the authentic flavors. In addition, some cruises offer traditional cultural performances, such as Thai dances and live music, to complement your onboard experience.
Maeklong Train Street: A Unique Experience
On the outskirts of Bangkok, the fascinating Maeklong Train Street is a unique tourist attraction that you cannot miss. This street is known for its local market and for being a train track that runs through the heart of the market itself.
The highlight of Maeklong Railway Street is the market that runs along the railway tracks. The merchants set up their stalls right on the edge of the tracks, and when the train approaches, they perform an incredible transformation: they quickly gather up their wares and awnings to make way for the passing train inches away. Once the train has passed, the market returns to its original place, as if nothing had happened. It is truly amazing to witness this unique spectacle in which daily life and transport are intertwined in such a peculiar way.
Thai Massages: Absolute Relaxation
After a day full of exploration and adventure, give yourself a well-deserved rest and treat yourself to an authentic Thai massage. Bangkok is full of spas and wellness centers where you can relax and rejuvenate your body and mind. Allow yourself to be pampered with traditional Thai massages and experience a sensation of total well-being.
These traditional Thai massages offer a combination of pressure, stretching and manipulation techniques that promote relaxation and well-being. They are an integral part of Thai culture and an experience that will allow you to immerse yourself in the tradition and well-being of this country.
Muay Thai Fighting
Immerse yourself in the world of Muay Thai, the quintessential Thai martial art. Witnessing a Muay Thai fight in Bangkok is an exciting and adrenaline-filled experience. From the skill and technique of the fighters to the passion and fervor of the spectators, this sport combines cultural tradition with intense action. Dare to live a night full of emotion while enjoying the skills of the fighters and the electrifying atmosphere of the ring.
Bangkok by Tuktuk: An Authentic and Adventurous Journey
Embark on a unique adventure as you cruise the streets of Bangkok in a tuktuk, Thailand's iconic three-wheeled vehicle. This traditional mode of transport is an exciting and authentic way to explore the city. Feel the wind on your face as you make your way through the bustle of the streets, discovering the most fascinating places in Bangkok. From sacred temples to vibrant markets, a tuktuk ride will give you an unforgettable experience and immerse you in the true spirit of the city.
How to get from the airport to the center
In Bangkok, the airport that receives international flights is Suvarnabhumi and is located 30km from the city. I'll tell you how to get to the city center in 4 different ways:
Shuttle/transfer
Taking a SHUTTLE (👉price) is the most comfortable option to get to the center of Bangkok, especially for large groups. They will wait for you at the airport and take you directly to the hotel.
One of the problems with taking a taxi in Bangkok is that sometimes they tell you that they know the hotel, but they take you to another hotel, charge you the fare and leave (it happened to me twice). The transfer is a more professional service and you will avoid problems.
Airport Rail Link (train)
The Airport Rail Link (👉price and schedule) takes you to Bangkok in 25 minutes. There are two main stations for commuters: Makkasan (to transfer to the subway) and Phaya Thai (connecting to the Skytrain). The single ticket will cost you 45BHT.
Taxi
At the airport exit, you'll find taxis readily available to transport you to your hotel. However, it's important to be aware of a potential issue with this service. Some taxi drivers have been known to overcharge unsuspecting tourists or even take them to the wrong hotel.
Therefore, it's advisable to exercise caution and ensure that you choose a reputable taxi or consider alternative transportation options to avoid any inconvenience or scams.
bus
It is the cheapest option of the 4 (the ticket will cost you between 25 and 50BHT); but also the slowest, since it will take between 1 and 2 hours to arrive.
If you are staying on Khao San Road, there is a direct bus for approximately 60BHT.
Where to stay in Bangkok
Bangkok is a very large city with different areas and neighborhoods. I will tell you which are the most interesting, economical or fun to stay during your stay:
Khaosan Road y Chinatown
Khaosan Road is a bustling and renowned street in Bangkok, especially among backpackers who prefer staying in hostels and seeking affordable accommodation.
Just nearby is Bangkok's vibrant Chinatown, which has two significant advantages. Firstly, it's located close to the central train station, and secondly, it's adjacent to Yaowarat Street, where you can find a scrumptious street food market at night.
Sukhumvit
This area is great – it's well-connected and has lots of affordable options for shopping, dining, and lodging, all right in the heart of the city. Plus, it's known for its lively nightlife scene, with plenty of bars, nightclubs, and even a couple of Bangkok's famous red-light districts.
Chao Praya River
I would suggest staying on the east side of the Chao Phraya River for your accommodation. The views are breathtaking, and it's the perfect spot to enjoy a drink or dinner while watching the sunset. The only downside is that the area can be quite pricey.
Is it safe to travel to Thailand?
Thailand is a safe country to travel, although in recent years there has been an increase in robberies in Bangkok and the main tourist destinations. If you are a victim of robbery or accident, you should call the Tourist Police at 1155.
Remember to follow these recommendations:
If you're being robbed, don't try to fight back physically.
Also, don't flaunt your wealth by wearing expensive jewelry or carrying designer purses.
It's best to be cautious when you're out and about, especially at night, and stick to well-populated areas.
Keep your valuables close to your body and out of sight to avoid being a target for thieves (your camera, phone,..).
And finally, don't carry your backpack on your back where it's easy for someone to snatch it; carry it in front of you or use a belt bag or cross-body bag instead.
It's legally forbidden to speak badly of the monarchy. Any criticism or insult will be considered a crime and leads to a long stay in prison.
When organizing your itinerary, you should avoid border areas with Malaysia, Burma, Cambodia and Laos; and in particular Yala, Pattani, Narathiwat and Songkhla.
Attacks, territorial disputes, acts of violence, land mines, drug and human trafficking are common in these areas.
If you're thinking about renting a car or motorcycle while you're abroad, don't leave your passport as collateral. If there's any damage, the rental company could use it as leverage to get money from you.
Remember that the accident rate for motorcycles is very high, and many of them end in the death of the driver. Wear a helmet, always check that the brakes are in good working condition (most of them don't stop well), and get TRAVEL INSURANCE.
Eating vegan in Thailand
It's easy to find local restaurants in Thailand that serve vegetarian and vegan dishes. You shouldn't have any problem eating vegan, although it's better to ask before ordering. Fish sauce and oyster sauce are used as the base of many dishes.
In October, a religious festival that is characterized by vegan food takes place. You'll see that the street food stalls are decorated with yellow flags with red letters. This is an indicator of vegan food (and it's very yummy).
Here are three recommendations, and in this link you can read tips for traveling vegan.
Try to stay at hotels that are known for their vegan and vegetarian dishes. This is the best option and the most practical if you don't want to have to worry about finding restaurants with vegan options.
Before going on a tour that includes a meal, always mention that you are vegan or vegetarian, so they can adapt the food.
Thailand is a country where you can find a wide variety of fresh products (fruits and vegetables) to prepare salads and fruit-based breakfasts.
In any city or town you go to, you will easily find a market or street vendor where you can do your shopping.