If you are looking for what to do and see in Vietnam, you have come to the right place. This beautiful country in Southeast Asia has much to offer travelers looking to explore its rich culture, history, and stunning natural landscapes. From bustling cities to rural towns, there is plenty to see and do in Vietnam. In this article, we will present you with a complete guide to the best places to visit and the activities that you cannot miss.
Are you ready to discover all that Vietnam has to offer? Let's get started!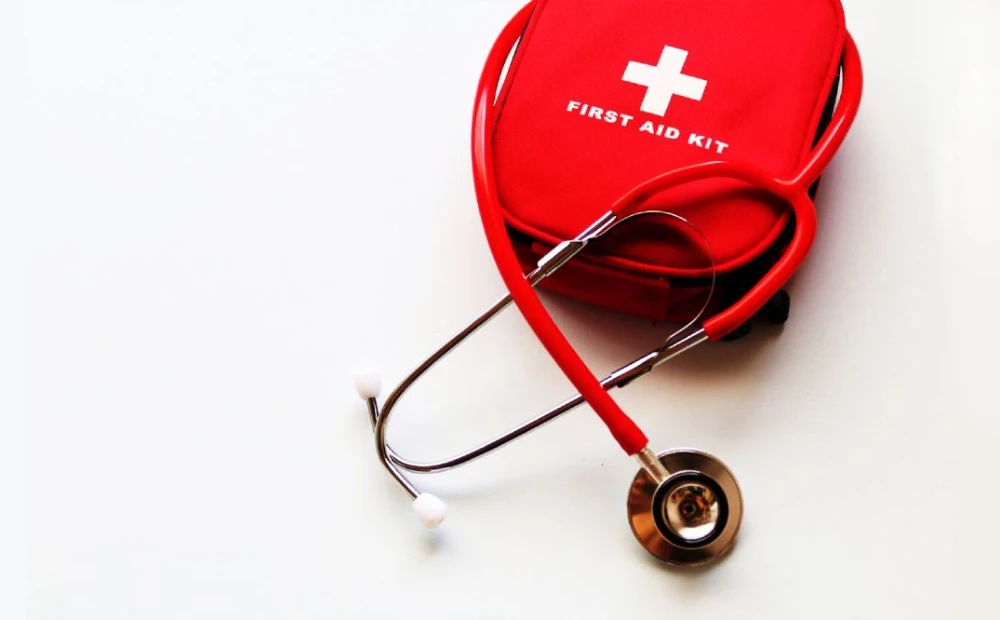 Whenever you travel abroad, it's crucial to have reliable travel insurance that covers medical expenses, theft, and unexpected transportation or luggage issues. Plus, you can benefit from a 5% discount!
Here is what you will find:
Best places in Vietnam
Vietnam is an incredibly diverse country, and each region offers something unique to travelers. Here are the best places to visit and the things you can't miss in each one:
Hanoi
Hanoi, the capital of Vietnam, is a vibrant city steeped in history. Stroll through Hanoi's Old Quarter and admire its beautiful colonial architectures and ancient temples. You can also visit the Ho Chi Minh Mausoleum, the One Pillar Pagoda and the Temple of Literature. Don't miss an evening at the Thang Long Water Puppet Theater and dinner at Hanoi's famous night market.
Sapa
Sapa is a city located in the mountains of northern Vietnam and is famous for its amazing landscapes of rice terraces. Explore the local ethnic minority villages and enjoy their unique traditions and culture. You can take a hike through the rice fields or climb Mount Fansipan, the highest peak in Indochina.
Ninh Binh
Ninh Binh, also known as "Halong Bay on land", is a picturesque region in northern Vietnam with beautiful landscapes of mountains, rivers and rice fields. Visit the ancient capital of Hoa Lu, Bai Dinh Temple, and take a boat through the impressive Tam Coc cave system.
Ha Long Bay
Halong Bay is an iconic tourist destination in Vietnam, known for its impressive rock formations and natural landscapes of islands and bays. Take a cruise around the bay, go kayaking or enjoy the view from a helicopter. Don't miss the chance to watch the sunset in Halong Bay!
Hue
Hué is a city located in the center of Vietnam and was the capital of the country during the Nguyen dynasty. Visit the Imperial Citadel, Khai Dinh Mausoleum and Thien Mu Temple. You can also take a boat ride on the Perfume River and enjoy the panoramic view of the city.
Hoi An
Hoi An is a picturesque old town in central Vietnam and is known for its colonial architecture and relaxed atmosphere. Stroll through Hoi An Old Town and admire its beautiful old houses, temples, and covered bridges. Visit the central market and try delicious local food such as cao lầu and shrimp dumplings. Don't miss the opportunity to take a lantern tour at night and stop at the illuminated Japanese Bridge.
Da Nang
Da Nang is a coastal city located in central Vietnam and is famous for its beautiful beach and tourist attractions. Visit the Dragon Bridge, the Temple of the Goddess of the Sea and the Linh Ung Pagoda. You can also take a trip to the Marble Mountains and explore the caves and temples in the area.
Phu Quoc
Phu Quoc is a beautiful island located in the south of Vietnam and is famous for its white sand beaches and crystal clear waters. Relax on the beach, snorkel or dive to discover marine life, and visit the Phu Quoc pearl farm. You can also take an excursion to the mangroves and enjoy a boat ride at sunset.
Ho Chi Minh
Ho Chi Minh City, formerly known as Saigon, is the largest city in Vietnam and is a major cultural and economic center of the country. Visit Notre-Dame Cathedral, the Reunification Palace, and the Vietnam War Museum to learn about the country's history and culture. You can also stop at the Ben Thanh Market and try the local food in the restaurants and street stalls.
Ha giang
Ha Giang is a province located in the far north of Vietnam and is famous for its stunning landscapes of mountains and rice terraces. Take a motorbike tour through the winding roads and enjoy the panoramic views. You can also visit local markets and ethnic minority villages to learn about their unique culture and traditions.
Nha Trang
Nha Trang is a coastal city located in the south of Vietnam and is famous for its beautiful beaches and coral reefs. Snorkel or scuba dive to discover marine life, visit Long Son Pagoda and Po Nagar Temple, and relax on Nha Trang beach.
Dalat
Dalat is a city located in the mountains of central Vietnam and is famous for its cool climate and its beautiful landscapes of lakes and gardens. Visit Linh Phuoc Pagoda, the Summer Palace of the last emperor of Vietnam, and take a bike tour through the countryside to enjoy panoramic views.
Phong Nha
Phong Nha is a region in central Vietnam that is famous for its impressive caves and natural landscapes. Here, you'll find Phong Nha-Ke Bang National Park, which is a UNESCO World Heritage Site and features some of the largest and most beautiful caves in the world, including Son Doong Cave and Phong Nha Cave.
You can take a tour of the caves and marvel at their rock formations and underground lakes. You can also take a hike through the jungle, visit local villages and explore the rivers and waterfalls in the area.
If you are a lover of nature and adventure, Phong Nha is a destination that you cannot miss on your trip to Vietnam.
Popular transportation routes in Vietnam
If you are planning your trip to Vietnam, here you will find some of the most popular transportation routes to visit the country.
Is it SAFE to travel to Vietnam?
If you're considering traveling to Vietnam, it's important to be aware of certain risks to ensure your safety. Additionally, as with any trip, I highly recommend obtaining a reliable TRAVEL INSURANCE (👉5% off) that provides coverage for any unexpected situations abroad.
While Vietnam is generally a safe country, theft is common in larger cities, public transportation, crowded markets, and tourist areas. Taking necessary precautions and staying vigilant can help minimize any potential risks.
It's recommended to ask for the price before buying anything and negotiate if necessary since it's common to be charged higher prices for taxis, souvenirs, products, or services, especially in the more touristy areas of Vietnam, if you're a foreigner.
In addition, some areas of Vietnam, especially in the central region and near the border with Laos, have landmines that can pose a danger to travelers. If you plan to visit these places, it's important to inform yourself in advance about the mined areas and follow the recommendations of local authorities.
Safety for Women
I spent a year and a half traveling in Vietnam and never encountered any truly unpleasant situations. It's common for men to want to take pictures with you or even blatantly put their phone in front of your face and record videos.
That being said, Vietnam is not free from sexual assaults, verbal harassment, or unwanted groping. I recommend that you:
Be cautious at night, especially if you plan to drink at a bar (which is not advisable).
Use Grab to move around safely at night and always avoid taxis and motorbikes you find on the street.
If you become a victim of sexual assault, seek immediate medical assistance, contact the local police, your embassy, and make sure to file a report.