Are you ready to immerse yourself in the wonders of Playa del Carmen? In this article, we will take you on a tour of this beautiful Riviera Maya destination and show you the best activities and places to visit. From its pristine beaches to its lively nightlife, Playa del Carmen has something for everyone. Get ready to explore this Caribbean paradise full of charm and adventure!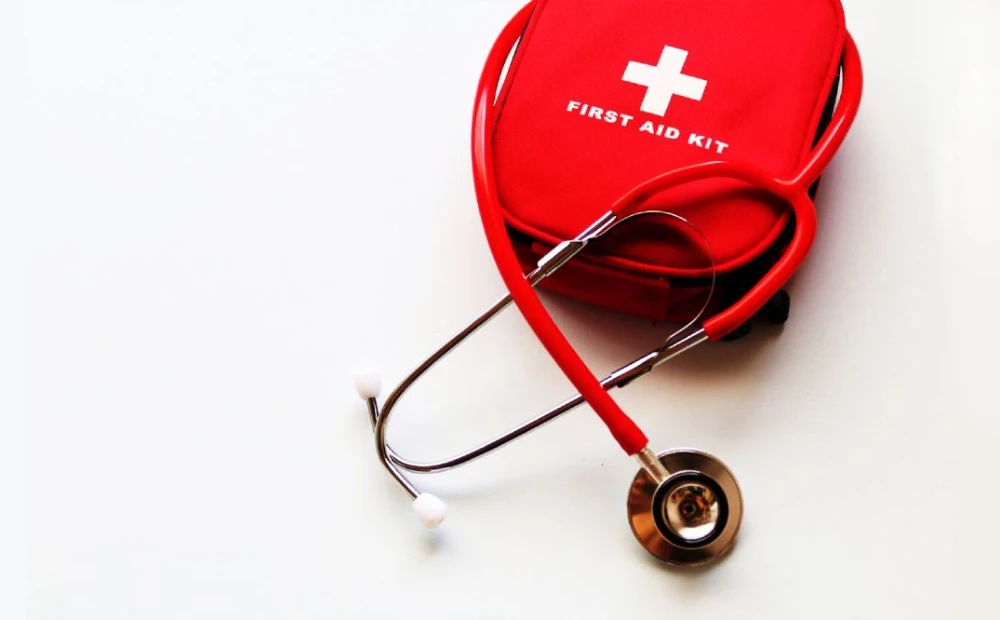 Best Travel Insurance for Mexico
Here is what you will find:
What to see and do in Playa del Carmen
Playa del Carmen awaits you with endless activities and fascinating places to discover. From its paradisiacal beaches to its natural parks, this jewel of the Riviera Maya offers a unique experience full of charm and adventure.
Relax on the paradisiacal beaches of Playa del Carmen
Playa del Carmen is famous for its dream beaches, with white sand and turquoise waters. The main beach, known as Playa Mamitas, is the perfect place to relax in the sun and enjoy the warm sea breezes. Near the center is also Playacar, a long beach with many luxury hotel complexes. If you are looking for a quieter environment, you can visit Playa Punta Esmeralda, where you will find crystal clear waters and exuberant vegetation. Don't forget to bring your sunscreen and bathing suit to make the most of these natural treasures.
Immerse yourself in the magic of the Puerto Morelos National Reef Park
If you are a lover of snorkeling and diving, you cannot miss the opportunity to explore the Puerto Morelos National Reef Park. This protected natural treasure is home to a vibrant marine ecosystem, with colorful corals and a wide variety of marine species. Dive into the waters and discover the underwater beauty as you swim among tropical fish and sea turtles. If you are a beginner in these activities, you can hire a guide to accompany you and provide you with all the necessary information.
Admire the natural wonders of Xcaret
Xcaret is an eco-archaeological park that combines the natural beauty of the region with the history and culture of Mexico. Explore its underground rivers, admire the fauna in its aviary and marvel at the folkloric shows that will transport you through the history of Mexico. In addition, you can enjoy activities such as snorkeling, zip lining and swimming with dolphins. Xcaret is a unique experience that will allow you to connect with nature and immerse yourself in the cultural richness of Mexico.
Walk the famous Fifth Avenue
Fifth Avenue is the heart of Playa del Carmen and a place that you cannot miss. This vibrant pedestrian street stretches for several kilometers and is home to a wide variety of shops, restaurants, bars and boutiques. Stroll through its cozy corners and let yourself be seduced by the mixture of culture, gastronomy and local crafts. Fifth Avenue is also known for its lively nightlife, with bars and clubs offering live music and a party atmosphere.
Explore the natural wonders of the Riviera Maya in Xel-Há
Xel-Há is a natural paradise where you can enjoy water activities in an idyllic setting. This ecological park has a bay with crystalline waters, cenotes and a great diversity of flora and fauna. Snorkel among colorful fish, walk the trails surrounded by exuberant vegetation and relax in their hammocks by the lagoon. In addition, you can enjoy a delicious buffet with Mexican and international dishes. Xel-Há is a perfect place to connect with nature and live unforgettable moments.
Explore the underwater wonders diving in Playa del Carmen
Playa del Carmen is recognized as one of the most outstanding destinations for diving lovers. Dive into the Caribbean waters and discover an underwater world full of life and beauty in the best reefs in Playa del Carmen. Nearby reefs, such as the famous Palancar Reef, are home to a great diversity of corals, sponges, and tropical fish. Get ready to explore fascinating caves and rock formations while you marvel at the abundant marine life that inhabits these crystal clear waters.
Explore the island of Cozumel, an underwater paradise
Just a short ferry ride from Playa del Carmen is the island of Cozumel, a true paradise for diving lovers. Its crystal clear waters and coral reefs make this place one of the best destinations to explore the underwater world. Cozumel has a large number of impressive dive sites, such as the famous Colombia Reef. Immerse yourself in these waters and be surprised by the rich marine biodiversity that you will find in the best reefs of Cozumel.
If you feel like visiting the island, in this article you will find information on how to get to Cozumel.
Discover the cenotes, underground natural wonders
The Yucatan peninsula is known for its impressive cenotes, natural sinkholes filled with fresh, crystal clear water. These unique sites offer an unparalleled diving and snorkeling experience. Explore the submerged caverns and admire the rock formations as you glide through the crystal clear waters. Some of the more popular cenotes near Playa del Carmen are Dos Ojos, Gran Cenote, and Cenote Azul. Immerse yourself in these magical places and enjoy a unique diving experience in the middle of nature.
Explore the impressive ruins of Chichén Itzá and Tulum
If you are a lover of history and archeology, you cannot miss visiting the impressive ruins of Chichén Itzá and Tulum, located near Playa del Carmen. Chichén Itzá, one of the New Wonders of the World, will transport you to the ancient Mayan civilization with its majestic pyramid of Kukulcán and its sacred temples. On the other hand, Tulum will captivate you with its location facing the Caribbean Sea and its well-preserved architectural structures. Explore these historical sites and admire the greatness of the Mayan culture.
Dive with the majestic whale sharks
If you are looking for a unique and exciting experience, you cannot miss the opportunity to practice snorkeling or scuba diving with the impressive whale sharks. These friendly giants, considered the largest fish in the world, visit certain areas in search of food during certain times of the year. Diving alongside them is an unforgettable experience, as you will be able to admire their imposing size and quiet elegance in their natural habitat. Always remember to follow the recommendations and regulations established to guarantee the preservation of these majestic marine creatures.
Is it SAFE to travel to Vietnam?
If you're considering traveling to Vietnam, it's important to be aware of certain risks to ensure your safety. Additionally, as with any trip, I highly recommend obtaining a reliable TRAVEL INSURANCE (👉5% off) that provides coverage for any unexpected situations abroad.
While Vietnam is generally a safe country, theft is common in larger cities, public transportation, crowded markets, and tourist areas. Taking necessary precautions and staying vigilant can help minimize any potential risks.
It's recommended to ask for the price before buying anything and negotiate if necessary since it's common to be charged higher prices for taxis, souvenirs, products, or services, especially in the more touristy areas of Vietnam, if you're a foreigner.
In addition, some areas of Vietnam, especially in the central region and near the border with Laos, have landmines that can pose a danger to travelers. If you plan to visit these places, it's important to inform yourself in advance about the mined areas and follow the recommendations of local authorities.
Safety for Women
I spent a year and a half traveling in Vietnam and never encountered any truly unpleasant situations. It's common for men to want to take pictures with you or even blatantly put their phone in front of your face and record videos.
That being said, Vietnam is not free from sexual assaults, verbal harassment, or unwanted groping. I recommend that you:
Be cautious at night, especially if you plan to drink at a bar (which is not advisable).
Use Grab to move around safely at night and always avoid taxis and motorbikes you find on the street.
If you become a victim of sexual assault, seek immediate medical assistance, contact the local police, your embassy, and make sure to file a report.