If you're looking for a luxurious beach vacation, look no further than Playacar in Playa del Carmen, Mexico. This area is specifically designed for tourism development and boasts stunning views of the Caribbean Sea. You'll find an array of luxurious villas and beach hotels to choose from, making it the perfect spot for a comfortable and indulgent getaway. In this article, we'll take a closer look at what Playacar has to offer, from the top activities to the best hotels and resorts to stay at. So pack your bags and get ready for a truly relaxing and upscale experience.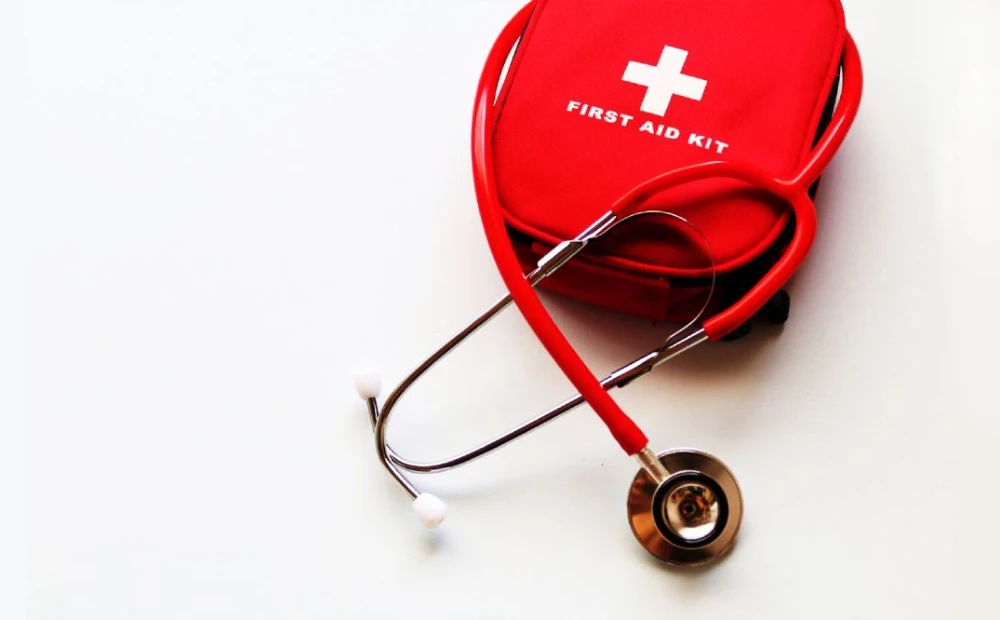 Best Travel Insurance for Mexico
Here is what you will find:
Visiting Playacar en México
---
If you're foreigner planning a trip, in this link you can check the ✅ SANITARY REQUIREMENTS and get a VISA. Also, to help you travel without spending too much, in this link you'll find ✈️ CHEAP FLIGHTS and a 💥10% DISCOUNT on your TRAVEL INSURANCE.
When browsing the internet during your trip, it is essential to use a 👉 QUALITY VPN to ensure your privacy and security. Additionally, bringing a ⭐ TRAVEL DEBIT CARD will help you avoid issues with carrying cash and reduce the risk of theft.
---
What is Playacar like
Playacar is a must-see destination for beach-goers visiting Playa del Carmen, Mexico. Located just a stone's throw away from the main beach of Playa del Carmen, this long stretch of white sand is the perfect spot for a relaxing day in the sun. The beach is lined with several hotels and resorts, but if you take a stroll to the far end of the beach, you'll find a secluded spot with calm, turquoise waters. It's a great place to escape the crowds and enjoy some peace and quiet.
One thing to keep in mind is that Playacar can get quite hot, as there is little to no shade on the beach. But if you're looking for a place to soak up the sun and enjoy the crystal-clear waters, Playacar is the perfect spot.
Getting to Playacar is easy and straightforward. It's a public beach, so there's no need to pay an entrance fee. However, the beach is located within a tourist area, so you may find yourself passing through Xaman Ha ruins on your way there.
If you're looking for even more beach options, consider taking a day trip to Cozumel Island, located just off the coast of Playa del Carmen. In the next article, you'll find all the information you need on how to get to Cozumel, what to do and where to stay.
A final tip for travelers: if you're looking to buy jewelry in Playa del Carmen or Cancun, consider taking a trip to Mexico City for better quality and prices on SILVER JEWELRY.
What to do in Playacar
Playacar, located in Playa del Carmen, is a popular tourist destination known for its crystal clear white sand beaches and excellent opportunities for water activities like swimming, diving, snorkeling, and paddle boarding. .
Nature
For nature lovers, Playacar offers a variety of ecotourism options such as jungle hikes and visits to natural cenotes, which are freshwater wells in the middle of the jungle. You can also spot wild birds and animals in their natural habitat in some of the natural parks near Playacar.
History
For those interested in diving into the rich history and culture of the Mayans, Playacar is a prime destination. The area boasts several ancient archaeological sites, including the renowned Tulum complex, just a short drive away. Plus, Playa del Carmen offers plenty of museums and cultural centers to deepen your understanding of the Mayan civilization.
Relax
Playacar is the perfect destination for those looking to relax and unwind in luxury. From top-notch spas and gyms to a diverse selection of restaurants and bars, there's something for everyone to enjoy. Whether you're looking to indulge in some pampering or simply take it easy, Playacar has you covered. So pack your bags and head to this idyllic paradise for a much-needed getaway.
Whether you're looking to soak up the sun on the beach, try your hand at water sports, explore the area's rich cultural heritage through ecotourism and archaeological sites or simply relax and indulge in the comforts of a luxury resort, Playacar has it all. With so much to see and do, this picturesque paradise is sure to leave lasting memories for the whole family.
Best hotels in Playacar
Playa del Carmen is a popular tourist destination in Mexico, known for its wide range of accommodation options. Playacar is no exception, with a diverse selection of hotels that cater to visitors' every need. Whether you're looking for a budget-friendly option or a luxurious getaway, you'll find a hotel that suits your style and budget in Playacar.
So if you're planning a trip to this beautiful beach, be sure to check out the various hotels available and pick the one that best meets your needs.
Hotel Barceló Maya Caribe
This hotel is a true paradise for families looking to spend some quality time together. With a wide range of rooms and suites available, it can accommodate families of all sizes. The hotel offers a wealth of facilities and services to ensure that everyone has a great time, including swimming pools, a spa, gym, and a variety of dining options. But the fun doesn't stop there – the hotel also features a water park and golf course, providing endless entertainment for kids and adults alike. All in all, it's the perfect place for families to relax, have fun and make lasting memories.
Hotel Riu Palace Mexico
If you're looking for a hotel that offers a great balance of relaxation and fun, Riu Palace is an excellent choice. With a wide range of rooms and suites, many with sea views, this hotel offers a perfect getaway experience. This hotel features several pools, a spa, gym and various dining options, ensuring that all your needs are met. Additionally, the hotel offers a variety of activities for the whole family such as entertainment programs and water sports. This hotel is a great option for those looking for a comfortable and exciting vacation in Playacar.
Allegro Playacar
If you're searching for a hotel that has a bit of everything, this 4-star hotel is an excellent option.It offers a wide range of activities and amenities to keep guests entertained and relaxed. From water sports, live entertainment, to spa, guests can indulge in a variety of activities. The hotel also features an outdoor pool, perfect for lounging on a hot summer day and a buffet restaurant that serves a variety of delicious dishes. All in all, this hotel is a great option for those looking for a fun-filled and comfortable vacation..
The Reef Playacar
This 5-star hotel offers a lavish and private vacation experience for those seeking luxury and exclusivity. This hotel boasts a private pool and a private beach, providing guests with a secluded and peaceful retreat. In addition, the hotel offers a spa and a gym, perfect for relaxing and rejuvenating after a long day. Dining options are not to be missed, with an à la carte restaurant and a beach bar, guests can indulge in delicious meals with an ocean view. This hotel is ideal for those looking for an upscale and indulgent vacation.
Iberostar Tucán
Luxury and exclusivity await at this 5-star hotel, where guests can choose from a wide variety of rooms and suites, all decorated in a Caribbean style and equipped with modern amenities. The hotel offers a host of leisure facilities, including several swimming pools, an 18-hole golf course, a spa, and a wide variety of restaurants and bars. Perfect for a luxurious and relaxing getaway.
Playacar Palace
Escape to an all-inclusive paradise at this resort where you'll be greeted with an elegant and relaxed atmosphere. Rooms and suites are decorated in a Mexican colonial style and come equipped with modern amenities. Enjoy a variety of activities including swimming in one of the many pools, indulging in a spa day, or hitting the links at the 27-hole golf course. With a variety of restaurants and bars to choose from, you'll never go hungry or thirsty.
Sandos Playacar Beach Resort
This luxurious hotel boasts a variety of rooms and suites, all designed with a Caribbean flair and equipped with modern comforts. Guests can enjoy a range of on-site amenities, including multiple swimming pools, a spa, and a selection of dining options at the various restaurants and bars.
Paseo del Sol Playacar
Paseo del Sol is the perfect destination for families looking for a comfortable and spacious vacation spot. The complex offers a variety of 2 and 3-bedroom apartments, all styled with modern decor and equipped with all the necessary amenities. Guests can take advantage of the many leisure facilities on site, including multiple swimming pools, a gym complete with a sauna, and more.
Is it safe to travel to Mexico?
Mexico is a country where violent crime, such as robbery, homicide, and kidnapping, is common. There are states that it is not recommended to travel to ecause of safety reasons. Bellow, you'll find a list of the places that you should avoid.
The following states are not recommended for travel: Colima, Guerrero, Michoacan, Sinaloa, and Tamaulipas. And take extra precautions in Baja California, Chihuahua, Coahuila, Durango, Guanajuato, Jalisco, Mexico State, Morelos, Nayarit, Sonora, and Zacatecas.
Remember to follow these recommendations:
In case of robbery, do not resist physically.
Do not show a high purchasing power, that is, do not go with jewels, bags, etc … that are expensive.
Be careful if you go out at night, and stay in crowded places where you are surrounded by other people.
Thefts are usual (at guntpoint and during daytime), so don't go with the camera or mobile in your hand or hang out of your neck.
Try to avoid carrying the backpack on the back. Put it in front of you, or use a belt pouch or a cross bag.
I, personally, spent 4 months solo traveling around Mexico (I was in Puerto Escondido + Chacahua, Huatulco, Mexico City, Holbox, Merida, Valladolid, Tulum, Bacalar, Isla Mujeres, Cozumel and Playa del Carmen) and I didn't find myself in any dangerous situation.
Although in most of these places murders took place in the middle of the street and people staying in the same hostel as me were robbed at gunpoint. But don't let this scare you! Traveling to Mexico is totally possible, in fact it is a country with a lot of tourism.
In any case, it is always a good idea to have a TRAVEL INSURANCE that can compensate you economically and help you if a medical emergency arises.
If you are interested in traveling alone, I recommend this article on the reasons and benefits of solo traveling and this other article with tips for traveling alone as a woman. I encourage you to try it as it is a great and very beneficial experience for oneself.
Useful resources for your trip
Properly organizing a trip can help ensure a smooth and stress-free vacation. PLANING an ITINERARY and making a travel BUDGET can help you stay organized and avoid overspending.
While you're getting ready for your trip, don't forget to find a flight that fits your needs and budget. With this easy and efficient guide on how to find CHEAP FLIGHTS step-by-step, you'll be able to snag the perfect flight for your pocketbook.
When it comes to financial aspect of your trip, it's important to also think about how you will MANAGE your MONEY and cash once you arrive in the country or if you decide to travel by plane. Additionally, these tricks on how to WASH your CLOTHES during your trip, whether you're staying in a hotel, camping, or dorm, can help you save money and keep your clothes fresh.
If you're eager to explore the world but have a limited budget, a popular option is to VOLUNTEER while TRAVELING volunteer while traveling. This approach allows you to experience other cultures while also giving back, and it's also a great way to travel solo and meet new people.
If the idea of traveling alone interests you and you want to learn more, be sure to check out this post where I discuss all the BENEFITS of SOLO TRAVEL and how it can change you. And, if you are a woman, I highly recommend reading these tips for TRAVELING SOLO as a WOMAN, they will give you insight on how to ensure your safety while traveling and how to choose the right destination and avoid any unsafe situations.
Before I say goodbye, I want to share one final tip with you. From my personal experience, I understand how challenging it can be to TRAVEL while staying VEGAN. That's why I've put together a comprehensive guide filled with advice for traveling as a vegan. Inside, you'll find plenty of suggestions for ordering vegan meals at restaurants, information on where to purchase vegan personal care products, and even tips on how to prepare food in your hotel room!