Are you currently in Mexico and looking for information on how to get to Cozumel from Cancun or Playa del Carmen (Quintana Roo)? Look no further, as this article has all the information you need!
You'll find out how to take the ferry from PLAYA del CARMEN to Cozumel (even if you're bringing your CAR or motorcycle), the FERRY (👉prices) travel time and distance, schedule, as well as transportation options for getting to Cozumel from CANCÚN by MINIBUS + FERRY (👉price) or plane.
If you're working with a tighter budget, you could consider taking the BUS (👉price) and then catching the FERRY (👉price and schedule).
Finally, the majority of these transportation services depart from Cancun AIRPORT, and you will likely require a SHUTTLE (👉price & schedule) that will come to your hotel to pick you up and take you there.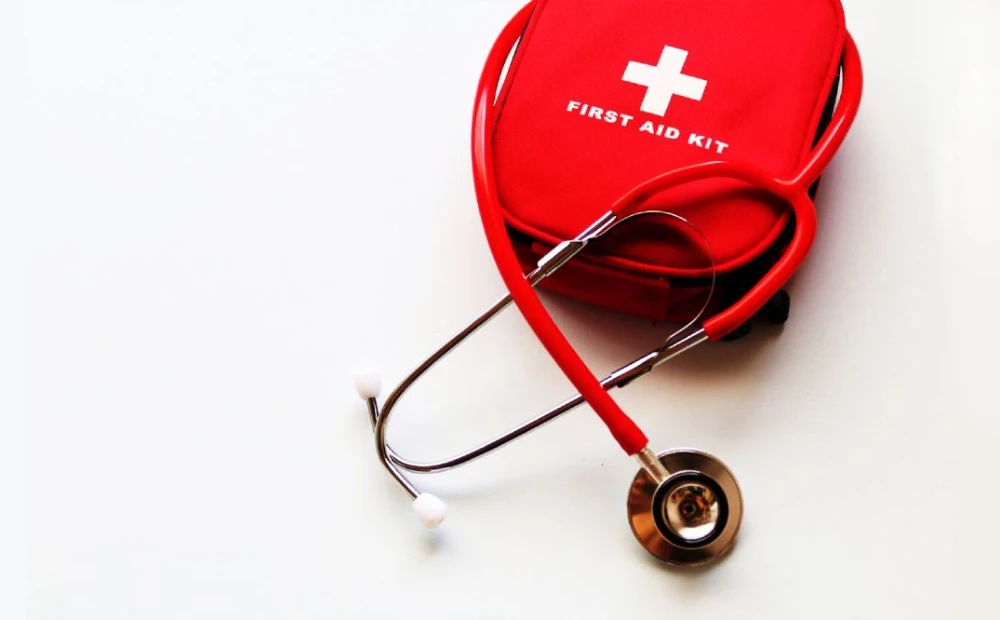 Best Travel Insurance for Mexico
Here is what you will find:
Cozumel Island in México
If you are planning a trip to Mexico (👉GUIDE to MEXICO), you need to know that it is a country with a great cultural and natural wealth. It is full of sites to discover, traditions to learn about and activities to join.
If you're looking for an exciting experience in Cozumel, you can take a JEEP TOUR around the island, with a tequila tasting and snorkeling. But if you've come to Cozumel to relax, you can also enjoy a drink and ceviche on the beach after SNORKELING among STARFISH.
If you want to explore the depths of the sea without getting wet, how about seeing the fish from a SUBMARINE? It's a unique experience that you can't miss. To end the day, join this DINNER on a PIRATE SHIP with a show included! You'll discover a fun and different way to enjoy local cuisine.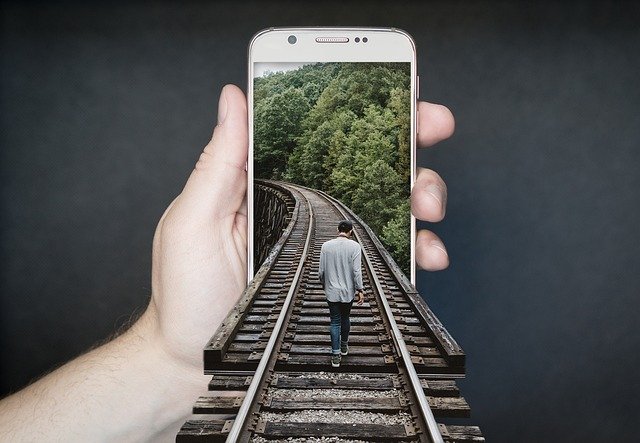 Travel to Mexico with Unlimited Data
---
If you're foreigner planning a trip, in this link you can check the ✅ SANITARY REQUIREMENTS and get a VISA. Also, to help you travel without spending too much, in this link you'll find ✈️ CHEAP FLIGHTS and a 💥10% DISCOUNT on your TRAVEL INSURANCE.
When browsing the internet during your trip, it is essential to use a 👉 QUALITY VPN to ensure your privacy and security. Additionally, bringing a ⭐ TRAVEL DEBIT CARD will help you avoid issues with carrying cash and reduce the risk of theft.
---
One day trip or staying in Cozumel?
Cozumel is an island that is easy to access, and going a 1-DAY TRIP (👉price) is totally possible. You also won't have to worry about anything because it will all be organized.
I recommend this option if you have few days to visit the area, or if you don't like to move around with the luggage; since the guide will pick you up at your hotel in Playa del Carmen and, after spending the day in Cozumel, they will take you back to the hotel.
If you have more days or you like to travel on your own, you can opt to spend two or three nights in Cozumel. This way, you will not only be able to do different tours and activities to see all the attractions of the island, but you will also be able to enjoy the beach peacefully.
From PLAYA del CARMEN to Cozumel by FERRY (PASSENGERS)
In Playa del Carmen there are 3 ferry companies that offer this tour: ULTRAMAR (👉schedule & prices) and WINJET (👉schedule & prices). Travel time is about 30 minutes, and the distance to Cozumel is 18 kilometers.
In all 3 cases, the departures are from the Playa del Carmen pier (at the beginning of Benito Juarez Avenue) and, at the terminal entrance, there are ticket offices to buy tickets.
You will see that in the stores near the pier and mainly on Fifth Avenue, they also sell tickets; but it is better that you buy them directly at the box office or online, to make sure that they are not scamming you and that the price they ask is correct.
A couple of recommendations so you can enjoy the journey more:
Bring your ID with you in case you qualify for an extra discount (as residents of Quintana Roo or over 60 years of age).
Although it is tempting to sit on the upstairs terrace, it is better to go indoors than outdoors, due to the sun and the temperature. Consider that, in Mexico, the sun is very strong and the travel time is 30 minutes.
Most people decide to return on the last ferry. If you plan to do the same, buy the ticket in advance.
The seats are not numbered and if you arrive early, you will be able to choose.
If you get seasick, DO NOT eat before you catch the ferry (I ended up throwing up in the sink).
If you want to take the car (car/car) or motorcycle, you can do it without complications. I'll tell you how below.
Advantages of buying the ferry ticket to Cozumel in advance
In the specific case of Cozumel, buying the ticket online has several advantages:
In Playa del Carmen, the treatment of tourists is usually overwhelming and somewhat aggressive, especially in the dock area. You will have several people overwhelming you so that you buy the ticket from them (I say this from my own experience), and it is much more comfortable and easy to arrive with the purchased ticket and go directly to the terminal.
You make sure that there will be places available at the time you decide to leave and the trip will be more fluid.
You will avoid problems by buying the ticket in unreliable stores (this is very important). I strongly recommend that you buy it at the official ticket offices of the terminal or online.
Which ferry company

should you choose to get to Cozumel?
I did the outward trip with Winjet and the return trip with Ultramar. Both boats surprised me a lot for their comfort.
The seats are padded, they have air conditioning, wifi and television; also the toilets are clean and there is an upper deck where you can enjoy the views. It seemed to me that they offer you a good quality for the cost of the ticket.
The only advantage I see is that Winjet offers a discount if you buy a return ticket, and the standard prices are more competitive.
Personally, I would travel with Ultramar again, but only because with Winjet I got very seasick and I have a bad memory. Everything else was perfect and I have no complaints.
Ferry schedule to get from Playa del Carmen to Cozumel
The first ferry leaves Playa del Carmen at 8 in the morning and approximately every hour there is one that leaves for Cozumel, leaving the last one at 10 at night.
Although there are many ferries operating, it is better to check the schedule before organizing yourself, as it could change.
Ticket price to get from Playa del Carmen to Cozumel
When you go to buy the ticket, you will notice that there are two options: the price of a one-way ticket or a round trip. At an economic level it is almost the same, since you will only get a discount with Winjet, in the case of Ultramar the cost per trip is the same.
If you travel in a more flexible way or you are not sure how many days you are going to spend in Cozumel, I recommend that you buy only one way to go with more peace of mind.
From PLAYA DEL CARMEN to Cozumel with

ultramar
| | Standard | Q. Roo residents | First class | INAPAM |
| --- | --- | --- | --- | --- |
| Adult | 250 MXN | 150 MXN | 310 MXN | 90 MXN |
| Child | 200 MXN | 100 MXN | | |
From PLAYA DEL CARMEN to Cozumel

Winjet
| | Standard | Standard (round trip) | Q. Roo resident | Residents (round trip) | INAPAM |
| --- | --- | --- | --- | --- | --- |
| Adult | 235 MXN | 455 MXN | 175 MXN | 335 MXN | 80 MXN |
| Child | 155 MXN | 295 MXN | 115 MXN | 215 MXN | |
*They provide a discount when you purchase a round trip ticket.
How to get to Cozumel from CANCUN
There are two main ways to reach Cozumel from Cancun: you can either take a minibus and ferry or opt for a flight. In the following section, I'll provide a detailed explanation of both options.
How to get to Cozumel by
SHUTTLE + FERRY
This TRANSPORTATION SERVICE (👉price) provides a complete solution for getting from Cancun to your hotel in Cozumel. Please keep in mind that the service requires a minimum of 4 days advance booking.
Your journey will begin with a minibus departing from Cancun airport and taking you to Playa del Carmen ferry terminal. The ferry ride, which is included in the price, will then take you to the Cozumel dock where you will be picked up by another vehicle that will take you directly to your hotel. The entire journey will take approximately 2 hours and 50 minutes.
It's worth noting that there are two types of minibuses available, each with different prices. One option will take you to Zone 2 of Cozumel, which is the island's center and where the town and airport are located. The other option will take you to Zone 1, which includes the hotel zone in the southwest and is situated outside of Cozumel's center.
To reach Cancun AIRPORT, there are transportation services (👉price & schedule) available that will come to your hotel to pick you up and take you to the airport. These services operate based on zones, so you'll need to choose the one that operates in your area or near your accommodation.
How to get to Cozumel by
BUS+ FERRY
If you're looking for an economical option and staying near the Cozumel ferry terminal, taking the BUS (👉price and schedule) is your best bet.
You can catch it from the ADO Bus Terminal or Cancun airport, and it will take you to the Playa del Carmen terminal which is conveniently located just a short walk from the ferry dock. Once there, you'll need to board the FERRY (👉price and schedule) to get to Cozumel.
Once you arrive on the island, you can either walk to your hotel if it's nearby or take a taxi to your accommodation.
To reach Cancun AIRPORT, there are transportation services (👉price & schedule) available that will come to your hotel to pick you up and take you to the airport. These services operate based on zones, so you'll need to choose the one that operates in your area or near your accommodation.
How to get to Cozumel from Cancun by
PLANE
If you're looking to travel by air, you're in luck because Cozumel has its own airport and the flight takes only 20 minutes. However, it's worth noting that most airlines offer indirect flights to Cozumel, which aren't recommended as they can take a minimum of 6 hours to get to the island.
To travel by air, you'll need to hire a private plane service, which can be expensive depending on the number of people traveling.
To reach Cancun AIRPORT, there are private and shared SHUTTLES (👉price & schedule) available that will come to your hotel to pick you up and take you to the airport. These services operate based on zones, so you'll need to choose the one that operates in your area or near your accommodation.
Personally, I think the first option (taking the ferry + shuttle) is more practical and cost-effective since it only takes 2 hours and 50 minutes, and they'll take you directly to your hotel. If you're set on flying, I recommend getting in touch with your hotel to help you find the right airline for your needs.
How to get to Cozumel by CAR
If you're planning to explore Cozumel with your own car or motorcycle, you can travel to the island using Transcaribe ferry services. However, please note that the ferries don't depart from the Playa del Carmen pier; instead, you'll need to go to the Calica port in Punta Venado.
To get there, simply head to the Calica Terminal, which is around 18 kilometers away from Playa del Carmen. It's quite straightforward to reach by car—just follow the Chetumal-Cancun highway and take the exit after passing the gas station. Below, you'll find the ticket prices.
Renting a car in México
Exploring Mexico by car is a great adventure, and with a wide range of vehicles available at different pickup locations. If you decide to RENT a CAR, you're sure to find something that suits your needs.
Keep in mind that you also have the option of picking up and dropping off your car at different locations. For example, you can pick up your car in Mexico City and return it in Cancun.
To check available vehicles, use the search engine below:
Ferry prices for cars and motorcycles
Here's a table outlining the cost of the journey and a map to help you find the port.
| Motorbike | Compact family vehicle | Van family vehicle | Additional passenger |
| --- | --- | --- | --- |
| 260 MXN | 700 MXN | 1 800 MXN | 80 MXN |
Where to stay in Cozumel
On the island, there are two areas for accommodation, depending on your preference and budget. The first is near the ferry pier, while the second is in the southeast part of the island and offers a more peaceful atmosphere. Here are some hotel suggestions for each area to help you find the perfect fit for your needs.
Near the Ferry Pier
If you're seeking a variety of accommodation options, both budget-friendly and luxurious, or enjoy having bars and restaurants nearby, it's a good idea to stay in this area.
Additionally, you'll find the local market and a big supermarket in the heart of Cozumel. These options can be helpful if you have dietary restrictions or want to save some cash.
Recomended hotels
HIGHT BUDGET:

COZUMEL PALACE (👉prices), with its beautiful oceanfront location, is an

all-inclusive resort

that offers an array of activities for families and relaxing spa treatments. It's conveniently located just minutes away from popular tourist destinations and features a pool and gym.
MEDIUM BUDGET:

The B UNIQUE HOTEL (👉prices) is in a prime location near the Cozumel Museum and Golf Club, allowing you to immerse yourself in the local culture and enjoy sports. Take a dip in the pool, stay active at the fitness center, and treat yourself to a spa experience. And for ultimate freedom to explore the island, you can use the hotel's complimentary bikes.
LOW BUDGET:

AUIKYANI HOSTEL (👉prices), situated right by the sea, provides you with a one-of-a-kind experience. Choose from shared rooms that accommodate 4 or 6 guests, or opt for a private double room, all fitted with 24-hour air conditioning and hot and cold water. Enjoy unlimited coffee and tea, and make the most of your beach vacation with free snorkeling gear.
South east of the island
This is where you'll find some of the most beautiful beaches on the island and it's perfect for those looking to relax and unwind. However, keep in mind that hotels in this area tend to be more expensive and there's no public transport to get there.
The only way to get to this area is by taxi. But if you're willing to spend a bit more and want to be close to the main beaches and tourist attractions, this is a great option.
Recomended hotels
HIGH BUDGET:

COZUMEL LANDMARK (👉price), a luxurious seafront resort, invites you to an unforgettable experience. Take a dip in the pool, lounge in the

private beach hammocks

, hit the tennis court, or soak in the outdoor jacuzzi. For those needing to get work done, the resort offers a convenient business center. Book now and indulge in the perfect balance of work and play at Cozumel Landmark.
The Explorean Cozumel (👉prices) is an all-inclusive hotel that offers breathtaking views of the Caribbean Sea, surrounded by lush tropical jungle. Immerse yourself in a unique experience with opportunities for snorkeling right on the property. Relax by the outdoor pool, pamper yourself at the spa, or enjoy the kids' facilities. And if you're traveling with your furry companion,

pets are

also

welcome

for an extra fee.
MEDIUM BUDGET:

INTERCONTINENTAL PRESIDENTE COZUMEL (👉prices) is a luxurious resort that boasts a private beach, swimming pool, and a well-equipped business center. For families traveling with children, the resort offers

babysitting services

and features specially designed facilities for kids. In addition, guests can enjoy a relaxing spa experience and a game of tennis on the on-site court.

P

et owners

can also bring their furry friends along, provided they make a prior request.
FIESTA AMERICANA COZUMEL (👉price) is an all-inclusive resort that provides guests with the perfect blend of relaxation and comfort. With its tranquil pool, fully equipped business center, and a spa, guests will have everything they need for an unforgettable stay. For families with

kids

, the resort offers

special facilities and attentive care

.

Pet owners

can also bring along their furry friends for an extra charge.
Tours and activities in Cozumel
One of the advantages of Cozumel is that it has many organized activities and excursions around the island. There is something for all tastes and budgets.
This is a list of the TOURS and ACTIVITIES that you can do in Cozumel, so you can get the most out of your visit to the island.
Is it safe to travel to Mexico?
Mexico is a country where violent crime, such as robbery, homicide, and kidnapping, is common. There are states that it is not recommended to travel to ecause of safety reasons. Bellow, you'll find a list of the places that you should avoid.
The following states are not recommended for travel: Colima, Guerrero, Michoacan, Sinaloa, and Tamaulipas. And take extra precautions in Baja California, Chihuahua, Coahuila, Durango, Guanajuato, Jalisco, Mexico State, Morelos, Nayarit, Sonora, and Zacatecas.
Remember to follow these recommendations:
In case of robbery, do not resist physically.
Do not show a high purchasing power, that is, do not go with jewels, bags, etc … that are expensive.
Be careful if you go out at night, and stay in crowded places where you are surrounded by other people.
Thefts are usual (at guntpoint and during daytime), so don't go with the camera or mobile in your hand or hang out of your neck.
Try to avoid carrying the backpack on the back. Put it in front of you, or use a belt pouch or a cross bag.
I, personally, spent 4 months solo traveling around Mexico (I was in Puerto Escondido + Chacahua, Huatulco, Mexico City, Holbox, Merida, Valladolid, Tulum, Bacalar, Isla Mujeres, Cozumel and Playa del Carmen) and I didn't find myself in any dangerous situation.
Although in most of these places murders took place in the middle of the street and people staying in the same hostel as me were robbed at gunpoint. But don't let this scare you! Traveling to Mexico is totally possible, in fact it is a country with a lot of tourism.
In any case, it is always a good idea to have a TRAVEL INSURANCE that can compensate you economically and help you if a medical emergency arises.
If you are interested in traveling alone, I recommend this article on the reasons and benefits of solo traveling and this other article with tips for traveling alone as a woman. I encourage you to try it as it is a great and very beneficial experience for oneself.
What to do and see in Cozumel
When you get off the ferry in the port of Cozumel, you will find a lot of stands offering tours, car rentals and activities to do on the island.
If your idea is to spend just one day in Cozumel, the best option is to rent a motorcycle, a beetle (yeah, the old ones!) or a car to tour the island yourself; or that you hire a complete tourist pack.
I make a list of the best activities and places to visit:
The best beaches in Cozumel
The most beautiful beaches of Cozumel (with white sand) are located in the southeastern part of the island; that is, after leaving the port, you have to go to the right.
In this area you will find beautiful beaches and bars to have a drink, palapas and loungers are also equipped to relax.
If you go to the other side you will only find rocky beaches. Aesthetically they are not so pretty, but it is where the inhabitants of the center of Cozumel go to spend the day, and they are also fun to go for a picnic if you are staying in the area.
Punta Sur
Punta Sur is one of the most beautiful places in Cozumel, but its diversity is also worth mentioning. It is an ecological reserve that is part jungle and part mangroves and white sand beaches; It also has reefs where you can snorkel.
But this is not all, in Punta Sur two more surprises await you. The first is the views of the island, you just have to go up to the Celarain lighthouse and you will have a panoramic view of the Caribbean Sea.
And the second is the Laguna Colombia area, which may interest you because crocodiles live in the wild. If you want to enjoy the natural landscape and see these incredible animals, you can sign up for one of the boat trips they do on the lagoon.
Snorkeling in a sunken ship
Although the island is beautiful and has different attractions, I have to tell you that this became one of my favorite places. It is very close to the pier (to the left), and if you ask at the hotel they will direct you without problems.
It is a sunken ship that can be easily accessed from the shore. It is in very good condition and only half of it is underwater, so you will be able to see the different parts of the ship up close and in detail.
Although it is on the shore itself, many fish are grouped around the boat. You can even see manta rays, barracuda, and schools of fish.
If you decide to go, it is better to bring some beach shoes or neoprene socks, since there are stones and rocks, and you could damage your feet.
Boat tour to Cielito (starfish)
This tour is an unmissable experience in Cozumel. You will take the boat trip and they will take you to snorkel at two different points.
The first in a reef in the high seas where you can see fish and corals (it is much more impressive if you dive there); and the second is in the Cielito area, which is a dream.
The beach is very flat, the sand is white and the water is turquoise. In addition, starfish abound (the huge ones) and as the water is calm and there is very good visibility, you will be able to observe them in all their splendor. I recommend you go because it is really beautiful.
Snorkeling in Sky Reef
One of the best places to snorkel on your own is at the Sky Reef Beach Club.
When you snorkel, I recommend that you bring your own goggles and tube, not only for hygiene reasons, but to be able to see the fish on any beach you go to during your trip, since not all of them will find stores where you can rent the equipment. .
Scuba diving in cozumel
Cozumel is very popular for its reefs and dive shops abound on the island, as part of the second largest barrier reef in the world (after the Great Barrier Reef in Australia) is located along the coast of this island. .
Among the fauna that you can observe are eagle rays, turtles and nurse sharks; and between the months of November and March you can see bull sharks. You can also take the opportunity to take a diving course such as Open Water or Advanced.
If you are interested in going diving during your stay, in the following link I will tell you more about the best reefs for diving in Cozumel and diving in Playa del Carmen and Cancun.
Archaeological area of San Gervasio
San Gervasio is a pre-Hispanic settlement, the original Mayan name is unknown but it is known that it was built approximately in the year 300 AD.
It is made up of different architectural complexes linked by paths (sacbés). The part dedicated to the goddess Ixchel (patron saint of medicine, childbirth and weaving) was destroyed and was located where the city of San Miguel de Cozumel now stands.
I wish you the best on your trip to Cozumel, and I hope this information has been useful to you!