Here is a comprehensive article on things to do and see near Hoi An.
Hoi An is a magical place in the center of Vietnam, full of history and culture. But in addition to the tourist attractions within the city, there are many interesting places to visit in the surroundings. In this article, we will show you the best things to do near Hoi An.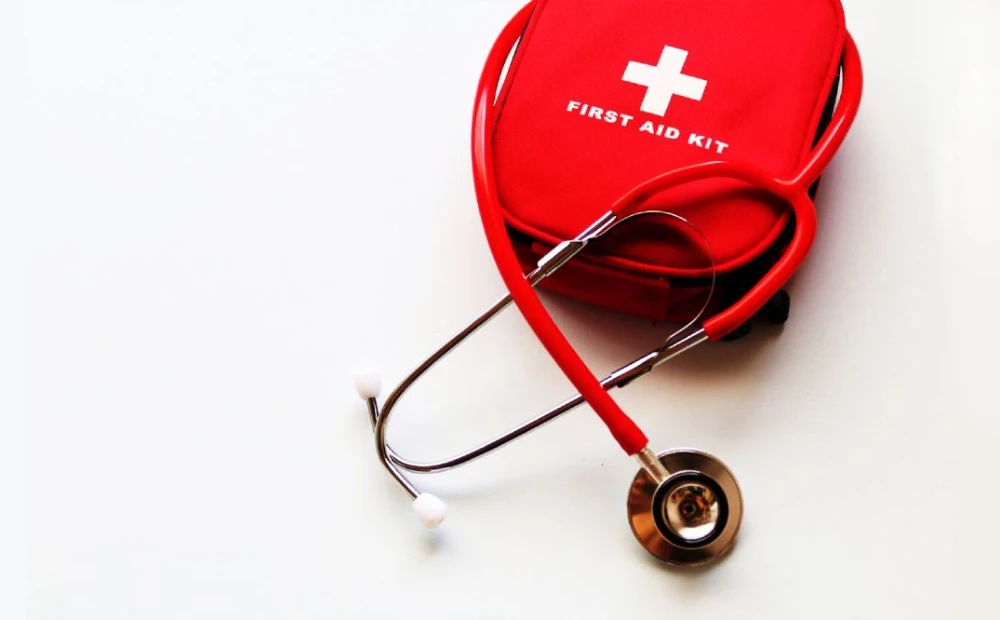 Whenever you travel abroad, it's crucial to have reliable travel insurance that covers medical expenses, theft, and unexpected transportation or luggage issues. Plus, you can benefit from a 5% discount!
Here is what you will find:
What to do and see in Hoi An
Before starting with the activities around Hoi An, it is important to mention the main attractions of the city.
Strolling through the Old Town: Hoi An Old Town is a UNESCO World Heritage Site, and it's not hard to see why. Its cobbled streets, old houses, temples and Japanese bridges make it a unique place in Vietnam.
Visit Chùa Cầu Pagoda: The Japanese Covered Bridge is one of the best-known symbols of Hoi An. Built in the 17th century, it is an essential place to visit.
Try the local cuisine: Hoi An is famous for its food, especially Cao Lầu, a rice noodle dish with pork, vegetables and herbs. Other typical dishes are Bánh mì, spring rolls and dumplings.
What to see and do around Hoi An
The adventure does not end in the city! In the surroundings you will find many activities and places to visit.
Visit the Marble Mountains
Located just 20 km north of Hoi An, the Marble Mountains are a complex of five marble and limestone hills that are home to caves, pagodas, and temples. The complex is a popular tourist attraction and there are many tour companies offering tours to visit it.
Linh Ung Pagoda, situated on top of Thuy Son Hill, is one of the most impressive sights in the Marble Mountains. From there, you can enjoy a spectacular view of the South China Sea.
Explore the city of Danang
Just 30 km north of Hoi An is Danang, the third largest city in Vietnam. Danang is famous for its beach, which stretches for more than 30 km, and for the Dragon Bridge, a dragon-shaped bridge that is illuminated at night.
You can also visit Mỹ Sơn Mountain, which houses the ruins of an ancient Hindu temple from the Champa dynasty.
Additionally, you can visit the Vietnam War Museum and Han Market to experience the local culture and history of the region.
Enjoy Cua Dai beach
Just 5 km from Hoi An is Cửa Đại Beach, a beautiful white sand beach with crystal clear waters. It is an ideal place to relax and enjoy the sun and the sea. Also, there are many restaurants and bars along the beach where you can try the fresh local seafood.
Tour the city of Hue
Hue is the ancient capital of Vietnam and is located about 3 hours north of Hoi An. The city is
famous for its impressive Citadel, which is a huge fortified complex with several palaces, temples and administrative buildings. Hue Citadel was declared a UNESCO World Heritage Site in 1993 and is a must-see for lovers of history and architecture.
In addition to the Citadel, Hue is also known for its many royal tombs, each with its own unique style and architecture. Among the most popular are the Tomb of Emperor Minh Mang, the Tomb of Emperor Khai Dinh, and the Tomb of Emperor Tu Duc.
Explore the local villages
Hoi An is famous for its commercial and cultural history. The city also has many old villages around it. Cam Thanh is a popular destination for those interested in learning more about the lives of local farmers. Here, you can experience local life in a country setting and learn about the customs and traditions of the people of the area.
Learn to cook local food
Vietnamese food is famous all over the world for its delicious and unique taste. If you are interested in Vietnamese cuisine, you can join a cooking class in Hoi An and learn how to cook some traditional dishes. You will be able to experience first-hand the local ingredients and culinary techniques. Some of the most popular dishes are Cao Lau, Banh Xeo, Banh Mi and Pho.
Visit the nearby beaches
Hoi An is located on the central coast of Vietnam, which means that there are many nearby beaches worth visiting. One of the most popular beaches is An Bang Beach, which is only a few kilometers away. This beach is known for its crystal clear water and white sand and is a perfect place to relax and enjoy a day at the beach.
Hotels and dorms in Hoi An
Here are some hotel recommendations for your visit to Hoi An. You'll discover a variety of choices, from luxurious riverside accommodations to budget-friendly yet charming hotels and hostels.
To help you save during your stay, make the most of these €10 in FREE credit at hotels, resorts, and hostels (for new customers)!
TOURS and activities in Hoi An
Explore Hoi An with exciting tours and activities. From cycling tours in the old town to traditional Vietnamese cooking classes, our selection lets you dive into the city's rich culture and beauty. Discover and make unforgettable memories in Hoi An!
Is it SAFE to travel to Vietnam?
If you're considering traveling to Vietnam, it's important to be aware of certain risks to ensure your safety. Additionally, as with any trip, I highly recommend obtaining a reliable TRAVEL INSURANCE (👉5% off) that provides coverage for any unexpected situations abroad.
While Vietnam is generally a safe country, theft is common in larger cities, public transportation, crowded markets, and tourist areas. Taking necessary precautions and staying vigilant can help minimize any potential risks.
It's recommended to ask for the price before buying anything and negotiate if necessary since it's common to be charged higher prices for taxis, souvenirs, products, or services, especially in the more touristy areas of Vietnam, if you're a foreigner.
In addition, some areas of Vietnam, especially in the central region and near the border with Laos, have landmines that can pose a danger to travelers. If you plan to visit these places, it's important to inform yourself in advance about the mined areas and follow the recommendations of local authorities.
Safety for Women
I spent a year and a half traveling in Vietnam and never encountered any truly unpleasant situations. It's common for men to want to take pictures with you or even blatantly put their phone in front of your face and record videos.
That being said, Vietnam is not free from sexual assaults, verbal harassment, or unwanted groping. I recommend that you:
Be cautious at night, especially if you plan to drink at a bar (which is not advisable).
Use Grab to move around safely at night and always avoid taxis and motorbikes you find on the street.
If you become a victim of sexual assault, seek immediate medical assistance, contact the local police, your embassy, and make sure to file a report.