Are you looking for an exotic destination for your next vacation? Kuta, on the island of Lombok, is a place you cannot miss. With its stunning natural beauty and a wide range of exciting activities, Kuta offers an unforgettable experience for travel lovers. In this article, I'll guide you through the wonders of Kuta, from its stunning beaches to its fascinating cultural attractions.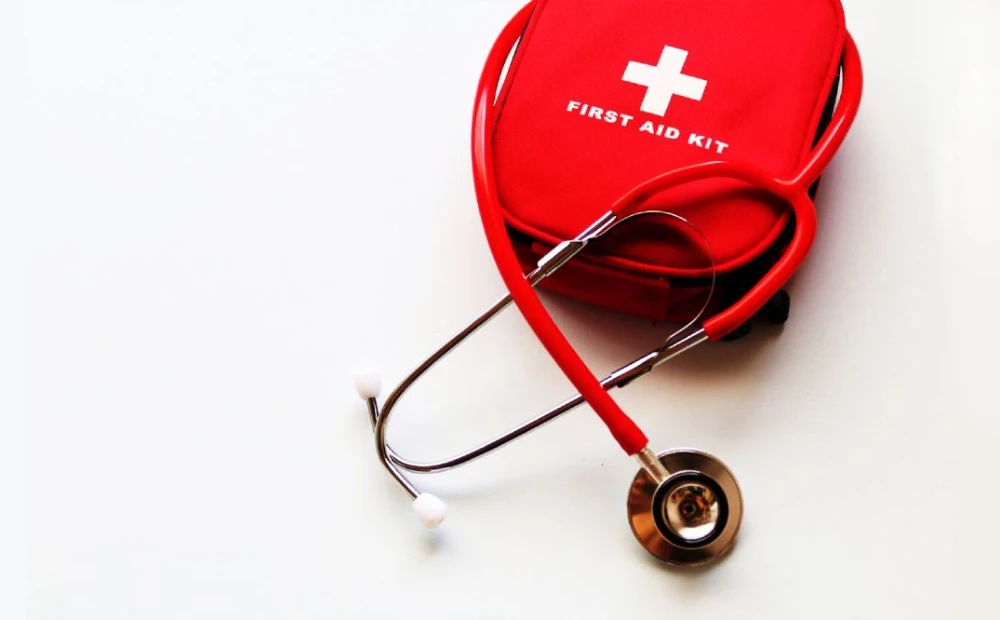 Best Travel Insurance for Indonesia
Here is what you will find:
What to see and do in Kuta (Lombok)
Kuta is a fascinating destination that offers a perfect combination of stunning beaches, local culture, exciting water activities and breathtaking panoramic views. Whether you want to relax on the white sandy beaches, explore the local culture, or venture into the ocean waves, Kuta has something for everyone.
Dream beaches in Kuta, Lombok
Kuta is known for its dream beaches, which attract surfers and sunbathers from around the world. One of the most popular beaches is Kuta Beach, with its white sand and crystal clear water. Here you can relax under the tropical sun, swim in the refreshing ocean waters and enjoy breathtaking sunsets.
Mawun Beach
A hidden gem Immerse yourself in the serenity of Mawun Beach, a hidden gem that will take your breath away. With its powdery white sand and turquoise waters, this beach is perfect for relaxing and enjoying a lazy day in the sun. Admire the surrounding hills that frame this picturesque bay and be carried away by the magic of Mawun.
Charming Tampah Beach
If you are looking for a less crowded beach, Tampah Beach is the place for you. With its calm environment and gentle waves, it is perfect for a relaxing walk or enjoying a picnic on the sand. Let yourself be enveloped by the natural beauty of Tampah and enjoy the peace and tranquility it offers.
Mawi
A paradise for surfers If you love surfing, you cannot miss visiting Mawi Beach. With its challenging waves and stunning surroundings, this beach is a paradise for experienced surfers. If you don't surf, you can still enjoy the wild beauty of Mawi and watch the surfers glide across the waves.
Pink Beach (Playa Rosa)
Pink Beach One of Kuta's most unique natural wonders is Pink Beach, also known as Pink Beach. This stretch of coastline owes its distinctive pink color to fragments of red coral that blend into the white sand. Enjoy a dip in its clear waters, explore the nearby coral reefs or simply admire the natural spectacle that this unique beach offers.
Seger
Seger Beach is perfect for those looking for a bit of adventure and fun. Not only will you be able to enjoy the beautiful views of the sea and the golden sand, but you will also have the opportunity to go surfing, hike the surrounding cliffs or simply relax in the beach bars and restaurants.
Tanjung Aan
Tanjung Aan is one of the most picturesque beaches in Kuta, with its soft white sand stretching like a carpet into the crystal clear waters. Enjoy a lazy day on the beach, sunbathe on a lounger or take a refreshing swim in the sea. The natural beauty of Tanjung Aan will leave you speechless.
Selong Belanak
Selong Belanak beach good waves for surfing and a calm tropical setting. The beach has gentle and constant waves, as well as local instructors. In addition, it is known for the presence of oxen that walk through the sand, adding a unique charm.
Waterfalls in Kuta
Discover the impressive Benang Kelambu waterfall
The waterfalls near Kuta, Lombok offer an impressive natural experience. With their serene beauty and lush surroundings, these waterfalls are popular destinations for nature lovers and adventure seekers
Benang Kelambu Waterfall is a hidden treasure in the vicinity of Kuta, Lombok. This beautiful waterfall is located in the middle of a lush tropical jungle, creating a magical and serene setting. With a waterfall that resembles a white veil, the Benang Kelambu waterfall is an impressive sight to behold. You can enjoy a refreshing bath in the crystal clear natural pools that form below the waterfall, surrounded by exuberant vegetation. Don't forget to bring your camera to capture the natural beauty of this unique place.
Immerse yourself in the beauty of Benang Stokel Waterfall
Another must-see waterfall in Kuta, Lombok is the Benang Stokel waterfall. This captivating waterfall is known for its scenic beauty and peaceful atmosphere. With multiple waterfalls tumbling down the rocks, Benang Stokel Waterfall creates an impressive visual spectacle. You can enjoy a relaxing dip in the natural pools that form under the waterfall and delight in the freshness of the water. Surrounded by lush greenery and soothing sounds of nature, Benang Stokel Waterfall offers a perfect getaway to connect with Lombok's natural beauty.
The Secret Gili Islands
Discover the hidden wonders of the "Secret Gilis" on an exciting excursion from Kuta. Beyond the three famous Gili Islands, this adventure will take you to explore a set of small and lesser-known paradise islands.
Dive into crystal-clear waters, explore pristine coral reefs, and relax on white-sand beaches. These "Secret Gilis" offer an authentic and calm experience, away from mass tourism. Embark on this exciting getaway and discover the hidden beauty of these untouched islands, where serenity and natural beauty meet in perfect harmony.
Ride the waves at Kuta's surf beaches
Kuta is a paradise for surfers. Its beaches are known for their waves and ideal conditions to practice this water sport. If you are a beginner, you can take surf lessons with local instructors and learn to ride the waves like a pro. For the more experienced surfers, there are numerous exciting and challenging surf breaks.
The main beach for surfing is Selong Belanak, this is where they usually give surf lessons, and it is a good place to head if you want to practice this sport during your stay.
Enjoy panoramic views from the Kuta hills
To appreciate the scenic beauty of Kuta and its surroundings, you can head to the nearby hills. Bukit Merese hill and Batu Payung meet on one of the most famous beaches in Kuta – Tanjung Aan. And if you're looking for something closer to the center of Kuta, you can head to Bukit Seger.
Bukit Merese Hill
Bukit Merese hill is a place you can't miss. Climb this hill and prepare to be captivated by the panoramic views that stretch out before your eyes. From the top, you will be able to admire the turquoise waters that mix with the white sand of Tanjung Aan beach, creating an unforgettable visual spectacle. Enjoy a magical sunset as you watch the sun dip below the horizon, tinting the sky in shades of gold and orange. Merese Hill is the perfect place to capture breathtaking moments and create lasting memories.
Batu Payung Hill
On the opposite side of Bukit Merese you will find Batu Payung. Its name translates as "Sombrero Rock" because of the hat-shaped rock that sits on top of the hill. From here, you will witness a dream landscape that combines the deep blue ocean with steep cliffs and lush vegetation. Enjoy panoramic views of the nearby beaches and watch the waves crash against the rocks, creating an impressive natural spectacle.
Bukit Seger Hill
This viewpoint offers you unparalleled panoramic views of the coast and the waves crashing against the beach. From here, you will be able to appreciate the vast beauty of the landscape, with its rolling hills, white sand beaches and turquoise waters. The Bukit Seger viewpoint is the perfect place to capture stunning photos and marvel at the magnificence of nature.
Explore traditional culture in the village of Sade
Sade Village is a cultural treasure that will immerse you in the history and traditions of Lombok. Here you can learn about the traditional architecture of the houses of Sasak, the local ethnic group.
This traditional Sasak village will take you back in time, giving you an authentic insight into the local culture. You can explore the traditional thatched houses called "bale" and admire local handicrafts such as weaving and basketry. Immerse yourself in the local community while learning about their unique traditions and customs. Sade village offers a unique opportunity to connect with Lombok's rich culture and witness the island's traditional way of life.
Go scuba diving
In addition to its stunning scenery, Kuta, Lombok offers exciting opportunities to explore underwater wonders through scuba diving. Dive into the crystal clear waters and discover an underwater world full of life and color. The nearby coral reefs around Kuta are home to an incredible diversity of marine species, from colorful tropical fish to turtles and majestic rays. Whether you're an experienced diver or trying it for the first time, there are options for all skill levels and certifications available. Get ready to plunge into adventure and explore the underwater beauty of Kuta, Lombok, an experience that will take your breath away.
The Bat Caves: Goa Bangkang Prabu
In addition to above-ground activities, the bat caves are an intriguing must-see attraction in Kuta, Lombok. These natural caves are home to thousands of bats that fly at sunset in search of food, creating an impressive spectacle. Delve into the underground world and explore the rock formations and stalactites while watching bats in their natural habitat.