Would you like to explore a true tropical paradise? The Nusa Islands, located in Indonesia, are the perfect destination for lovers of nature, adventure and relaxation. In this article, you will discover what to do and see in the Nusa Islands, revealing secrets and hidden wonders in every corner of this archipelago. Get ready to dive into crystal clear waters, enjoy breathtaking panoramic views and be captivated by the culture and beauty of the Nusa Islands!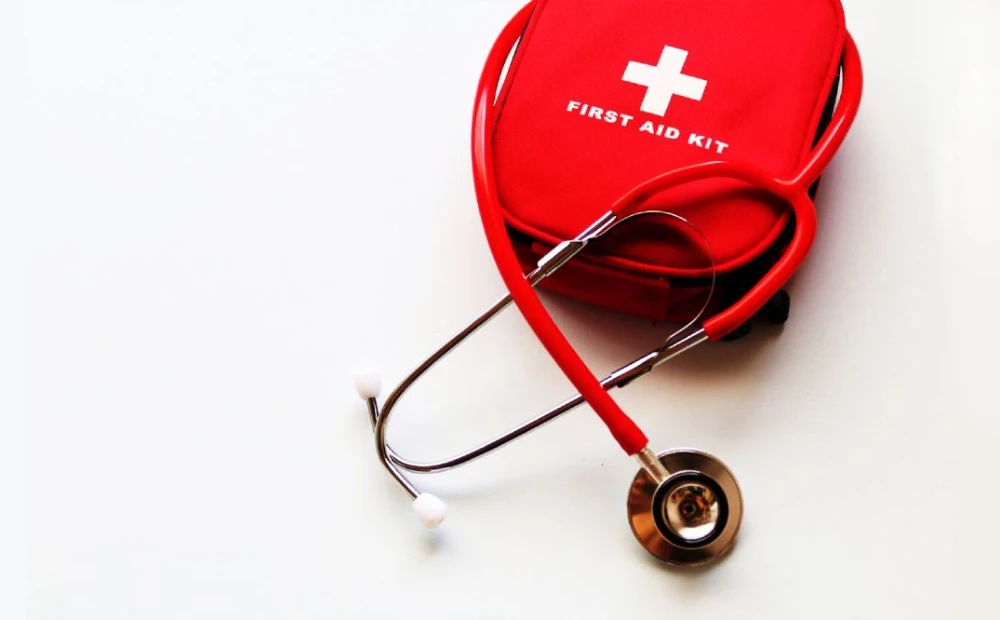 Best Travel Insurance for Indonesia
Here is what you will find:
Which Nusa Islands are there and how are they different?
The Nusa Islands, made up of Nusa Penida, Nusa Lembongan and Nusa Ceningan, form a fascinating trio in Indonesia. Each island has its own charm and distinctive features that make them one of a kind. Here's a brief overview of each island and how they differ:
Nusa Penida: Adventure and Natural Wonders
Nusa Penida is known for its impressive cliffs, pristine beaches and picturesque landscapes. Here you will find the famous Kelingking Beach, with its distinctive rock formation in the shape of a dinosaur head. You can also explore the Peguyangan waterfall and enjoy breathtaking panoramic views.
Nusa Lembongan: Aquatic Paradise and Relaxation
Nusa Lembongan is known for its crystal clear waters, coral reefs, and exceptional diving and snorkeling opportunities. Here you can explore the famous Blue Lagoon, enjoy stunning sunsets at Dream Beach, and relax in the tranquil lagoons of Devil's Tear. This island is ideal for lovers of the sea, water sports and those looking to relax in an idyllic setting.
Nusa Ceningan: Serene Beauty and Tranquil Environment
Nusa Ceningan is the smallest and quietest island of the group. Although it offers beautiful landscapes and natural charm, there are fewer options for entertainment and tourist activities compared to the other two islands. It is a perfect place for those looking for a serene and relaxed environment, away from the tourist bustle. Here you can enjoy picturesque beaches and admire the natural beauty of the island in a peaceful environment.
What to see and do on Nusa Lembongan, Penida and Ceningan Islands
The Nusa Islands are a true treasure in the heart of Indonesia, offering a variety of activities and fascinating places to explore. From exhilarating underwater adventures to stunning cliffs and beaches, to immersing yourself in local culture and exploring waterfalls and caves, there is something for everyone on the Nusa Islands.
The Wonderful Beaches of the Nusa Islands
The Nusa Islands are known for their impressive cliffs and dreamy beaches. These spots offer spectacular ocean views, white sand, and blue waters perfect for taking a dip.
Nusa Penida Beaches
Get ready to dip your feet into the soft sand, take in breathtaking scenery and be swept away by the beauty of Nusa Penida's beaches.
Diamond Beach and Atuh Beach
The Nusa Islands are home to some of the most stunning beaches in Indonesia, with two of the brightest gems being Diamond Beach and Atuh Beach. These two natural wonders are in close proximity, and together they form an unforgettable coastal experience. Diamond Beach will captivate you with its soft white sand, crystal clear waters, and rugged cliffs. Meanwhile, Atuh Beach will amaze you with its long strip of golden sand, surrounded by majestic cliffs and lush vegetation. Whether you're looking to relax in the sun or explore breathtaking scenery, these beaches will have it all for you.
Kelingking Beach and Viewpoint
When it comes to spectacular panoramic views, Kelingking Beach and Lookout are an unbeatable combination. The beach, with its distinctive shark shape, will welcome you with turquoise waters and white sands, creating a paradisiacal setting. However, the real jewel in the crown is the Kelingking lookout, which offers a breathtaking panoramic view of the beach and the surrounding bay. From the top of the cliffs, you will be able to appreciate the grandeur of nature and capture spectacular photographs. Kelingking Beach and Viewpoint will transport you to a world of surreal beauty that will take your breath away.
Crystal Bay and Pandan Beach
In the Nusa Islands, the combination of Crystal Bay and Pandan Beach gives you a double dose of coastal charm. Crystal Bay is known for its crystal clear waters and snow-white sand, which create a relaxing and serene environment. Here you can enjoy a well-deserved rest under the sun and immerse yourself in the calm waters of the ocean.
A short walk away is Playa Pandan, a hidden gem with its soft golden sand and turquoise waters. This quieter and less crowded beach will allow you to enjoy moments of tranquility and connect with nature in its purest state.
Nusa Lembongan
In Nusa Lembongan there are also beaches that are worth visiting and giving yourself a good cap. I will tell you which are the most notable.
Jungut Batu: The Main Beach
In the heart of Nusa Lembongan lies Jungut Batu, a prime beach that captivates visitors with its dazzling allure. Its soft golden sands and crystal clear waters create the perfect setting to relax and enjoy the sun. With a vibrant coastal scene offering a variety of restaurants and bars overlooking the sea, Jungut Batu is the place to be for strolling, enjoying delicious local delicacies and immersing yourself in the island's coastal culture. This main beach offers not only scenic beauty, but also the opportunity to enjoy exciting water activities such as surfing and paddleboarding.
Dream Beach
When it comes to stunning beaches on Nusa Lembongan, Dream Beach does not disappoint. This coastal gem is a haven of golden sands and turquoise waters, surrounded by rocky cliffs that create a dreamlike environment. The mesmerizing waves attract thrill-seeking surfers, while lovers of tranquility can simply relax on the beach and be swept away by the serenity of the surroundings. Dream Beach is an invitation to disconnect from the bustle and connect with nature, while the soft whisper of the waves envelops you in an atmosphere of peace and tranquility.
Mushroom Bay
Mushroom Bay is a haven of tranquility on Nusa Lembongan, a beach that looks like something out of a fairy tale. Its crystal clear waters, its white sand and its colorful traditional fishing boats create an idyllic image that invites you to let yourself be carried away by calm and enjoyment. In addition to enjoying the beauty of the beach, Mushroom Bay also offers a wide variety of seaside restaurant and bar options, where you can sample delicious local dishes while gazing at the horizon. Whether swimming, relaxing in the sun or enjoying a beachfront meal, Mushroom Bay will transport you to a haven of serenity and delight.
Mangrove Beach
In Nusa Lembongan, the fusion between the beach and the mangroves creates a truly special landscape. On this beach of singular beauty, you will find the magical union between the golden sands and the fascinating mangroves that jut out into the ocean. This unique setting is an invitation to explore and marvel at the wonderful biodiversity that lies on the border between the terrestrial and marine world.
You will easily locate it on the map. It is the beach that runs along the north of the island and is right next to the part of the mangroves where they do tours. There are some bars where you can have a drink or eat and swim on the beach.
The Natural Pools in Nusa Penida
Discover the impressive natural pools of Nusa Penida Island. From the magical Guyangan to the Tembeling sanctuary of serenity, immerse yourself in crystal clear waters surrounded by spectacular scenery.
Guyangan
An oasis hidden between cliffs Discover the magical Guyangan Natural Pool, nestled amidst impressive cliffs on the island of Nusa Penida. This hidden treasure offers an impressive panoramic view that makes it a unique place.
It's quite impressive, as the pools are located inside a cave. The river water fills the pool and continues to flow up a cliff, until it empties into a waterfall into the sea.
Tembeling
A jungle sanctuary of serenity Deep in the jungle of Nusa Penida Island lies Tembeling, a tidal pool that is a true paradise for nature lovers. Surrounded by dense vegetation and with fresh and clear water, this pool invites you to relax and enjoy the serenity that only nature can offer. Immerse yourself in its refreshing waters and let yourself be carried away by the tranquility that reigns in this place.
Angel's Billabong
The pearl of Nusa Penida's coastline Angel's Billabong is a natural pool on the Nusa Penida coastline that looks like something out of a dream. With its crystal clear waters and its beautiful rocky surroundings, it is a place that will take your breath away. However, it is important to note that at the time of my visit, there was a ban on bathing in this pool. I would recommend checking to see if the ban has been lifted before planning your visit, as regulations may change over time.
Seganing
Seganing is a natural pool with a small waterfall that attracts the more adventurous travelers in search of lesser-known places on the island of Nusa Penida. This small pool, located in a remote setting and surrounded by impressive cliffs, offers an authentic and calm experience.
Although there is a path made of bamboo, it is not in the best condition and it is a bit difficult to go down. Be careful if your physical condition is not optimal.
Viewpoints on the Nusa Islands
Explore these viewpoints on the Nusa Islands and be captivated by the breathtaking views they offer. Each one of them gives you a unique perspective of the natural beauty of this paradisiacal destination.
Viewpoints on Nusa Penida
Let's start with the natural viewpoints found on the island of Nusa Penida.
Kelingking: The dinosaur-shaped gazebo
Kelingking Lookout, also known as the T-Rex Lookout, offers a breathtaking view of a horseshoe-shaped bay with turquoise waters and a white-sand beach. From the top, you will be able to appreciate a unique panorama that will leave you breathless.
Broken Beach: An impressive and unique landscape
Broken Beach is a vantage point that gives you a glimpse of nature at its most dramatic. With a huge circular rock formation surrounding a hole in the ground, this place gives you breathtaking views of the blue sea crashing against the cliffs.
Thousand Islands (Rumah Pohon): The Treehouse
In the Nusa Islands, you can find a special viewpoint in the Thousand Islands, where Rumah Pohon, the famous tree house, is located. From here, you'll enjoy breathtaking panoramic views of the ocean and surrounding islands. A unique experience that you will not want to miss.
Teletubbies Hill: A Surreal Landscape
Teletubbies Hill is a viewpoint that will transport you to a fairytale landscape. With lush green grassy hills and gently rolling knolls, it looks like something straight out of the famous children's series. From here, you will enjoy an unforgettable panoramic view.
Lookouts in Nusa Ceningan
Explore the viewpoints on the Nusa Ceningan Islands and marvel at the panoramic views they offer. The Yellow Bridge will give you a unique experience by connecting two islands, while the Blue Lagoon will captivate you with its natural beauty.
The Yellow Bridge: A link between two islands
The Yellow Bridge is an iconic landmark because it connects Nusa Ceningan to Nusa Lembongan. This charming suspension bridge offers a spectacular view of the turquoise blue ocean and the surrounding area. Walking across this bridge is an exhilarating experience and will reward you with unforgettable views of neighboring islands and the vibrant hues of the sea.
Blue Lagoon
The Blue Lagoon is a natural wonder in Nusa Ceningan that you cannot miss. This viewpoint offers a panoramic view of a lagoon with crystalline waters, surrounded by cliffs and exuberant vegetation. The intense blue of the water contrasts with the green of the surroundings, creating a visually striking landscape. Enjoy the serenity of this place and be amazed by the natural beauty of the Blue Lagoon.
Nusa Lembongan
The most outstanding viewpoint in Nusa Lembongan is Devil's Tears, a fascinating place that offers a unique experience.
Devil's Tears: Force of Nature
Devil's Tears Lookout is a captivating place that will take your breath away. Here, nature is displayed in all its magnificence, with powerful waves crashing against rocky cliffs, creating a stunning display of strength and beauty. The explosions of water splashing through the air and the spectacular jets of foam will make you appreciate the grandeur of nature. In addition to the panoramic views, this viewpoint offers a unique sensory experience while you listen to the roar of the sea and feel the sea breeze on your face.
Snorkeling in the Nusa Islands
Explore the main snorkeling spots of the Nusa Islands. From the coral reefs at Toyapakeh to the chance to spot manta rays at Manta Point, dive into crystal-clear waters and discover the fascinating marine biodiversity of these tropical islands.
Nusa Lambongan
Snorkelling is more popular in Nusa Penida, but in Lambongan you can practice this water sport near the mangroves.
Snorkeling in the mangrove area
A unique experience In front of the mangrove area in Nusa Lembongan, you will find a perfect place to practice snorkeling. Explore the waters near the mangroves and discover a fascinating ecosystem. Observe tropical fish, crustaceans and other marine creatures as you immerse yourself in this unique natural environment.
Nusa Penida
In Nusa Penida you will have more places to choose from. Next, I name the main ones.
Toyapakeh
Explore the colorful underwater world Dive into the crystal clear waters of Toyapakeh and discover an underwater paradise teeming with vibrant marine life. With calm waters and a variety of corals and tropical fish, this place is perfect for enjoying an unforgettable snorkeling experience. Observe colorful marine life as you marvel at the beauty of the ocean.
Crystal Bay
A place of beauty and tranquility Crystal Bay is a snorkeling destination in the Nusa Islands that you cannot miss. Its transparent and calm waters will allow you to explore the coral reefs and discover a great variety of tropical fish. Also, if you're lucky, you might come across the majestic manta rays that sometimes visit this area.
Gamat Bay
A sanctuary for marine biodiversity Gamat Bay is another snorkeling highlight in the Nusa Islands. This place is known for its abundant marine life and its vibrant coral reef. Immerse yourself in its waters and enjoy the diversity of species that inhabit this area. You will be able to spot colorful fish, sea turtles and even reef sharks in this spectacular snorkeling destination.
Blanket Point
An Encounter with the Majestic Manta Rays If you are looking for a truly exceptional snorkeling experience, then a visit to Manta Point is a must. Here, you will have the opportunity to swim alongside the impressive manta rays. These majestic creatures are harmless and swimming next to them is a unique and unforgettable experience that will bring you closer to the beauty of marine life.
Diving the Depths of the Nusa Islands
Get ready for an underwater adventure like no other as you plunge into the waters of the Nusa Islands. From encountering giant manta rays to scuba diving to Mola Mola fish watching and exploring Crystal Bay, every dive experience will be a treasured memory in your water traveler's life. Don't hesitate to dive in and discover the underwater beauty of these paradisiacal islands!
Diving with Giant Mantas
Diving into the crystal clear waters of the Nusa Islands is like entering an underwater world full of wonders. If you are a diving lover, you cannot miss the opportunity to come face to face with the majestic giant mantas. These elegant creatures, with their imposing aquatic wings, gracefully dance in the sea currents, creating a unique and unforgettable spectacle. Diving with them is an experience that awakens indescribable emotions and leaves a deep mark on the hearts of aquatic adventurers.
Wonder at the Mola Mola Fish
If there is an experience that arouses amazement and admiration in divers, it is the sighting of the Mola Mola fish, also known as sunfish. These unique and outlandish-looking creatures are considered one of the strangest and most fascinating species in the ocean. Its peculiar appearance, with its circular body and distinctive fins, combined with its impressive size, makes your encounter a truly memorable experience. The Nusa Islands are one of the few places in the world where you can see these creatures in their natural habitat, which makes diving in these waters even more special.
Crystal Bay: Most Popular Underwater Sanctuary
Among the hidden treasures of the Nusa Islands, Crystal Bay stands out as one of the most popular destinations for scuba divers. This impressive underwater site offers a perfect combination of crystal clear waters, colorful coral reefs and a wide variety of marine species. As well as being an idyllic spot for scuba diving, Crystal Bay is famous for being a meeting point for the majestic giant mantas and the fascinating Mola Mola fish. Exploring the depths of Crystal Bay is an experience that will take your breath away, immersing you in an underwater world filled with unparalleled wonders.
Goa Giri Putri: A Fascinating and Spiritual Experience
Goa Giri Putri is a sacred cave located on the island of Nusa Penida, Indonesia. Known for its spiritual significance and natural beauty, this cave is a place of pilgrimage and tourism.
This is a temple located inside a cave. The religious people of the island come to this temple to pray and do purification rituals. It is important to note that when visiting Goa Giri Putri, appropriate attire and respect for local religious practices are required.
Navigate the Nusa Lembongan Mangroves
Exploring the mangroves in Nusa Lembongan is a very fun experience that will connect you with the beauty and serenity of nature. A popular way to enjoy this natural wonder is through a mangrove boat tour.
Boarding a boat, you will be gently carried through the intricate canals and narrow passages surrounded by dense vegetation. As you advance, you will be surrounded by the exuberant vegetation of the mangroves, with their roots that intertwine and submerge in the water.
During the mangrove boat tour, you will have the opportunity to appreciate the rich biodiversity of this ecosystem and the area where the mangroves meet the sea. It is a beautiful image to see, since in the area the sea is intense turquoise and the sand is white.
Surfing in Nusa Lembongan: Exciting waves in a tropical paradise
Nusa Lembongan, located in Indonesia, is known for its stunning beaches and laid-back atmosphere. However, for surfers, this island also offers exciting opportunities to ride the waves.
Jungut Batu Beach is the epicenter of surfing in Nusa Lembongan. Here you will find a variety of breaks, from gentle waves perfect for beginners to challenging peaks for more experienced surfers. The beach has a wide expanse of sand and crystal clear waters, making it an ideal setting for surfing.
In this area of the island you will also find several surf schools and equipment rental shops. Do not hesitate to stop by and find out about the classes!
Nusa Lembongan Seaweed Farms
In Nusa Lembongan, seaweed farms have become an important part of the local economy and a sustainable practice that promotes marine conservation. These farms grow seaweed taking advantage of the region's rich tropical waters.
Seaweed farms on Nusa Lembongan are located in the shallow coastal waters (between the islands of Nusa Lembongan and Nusa Ceningan) where optimal conditions for algae growth are found. Marine farmers use special ropes or nets to grow the algae, which adhere to these structures and thrive with the help of sunlight and nutrients from the water.