Mérida, the jewel of the Mexican southeast, awaits you with its colonial charm, fascinating history and rich culture. In this article, we'll take you by the hand to discover what to do and see in Mérida, from its impressive archaeological sites to its colorful streets and delicious cuisine.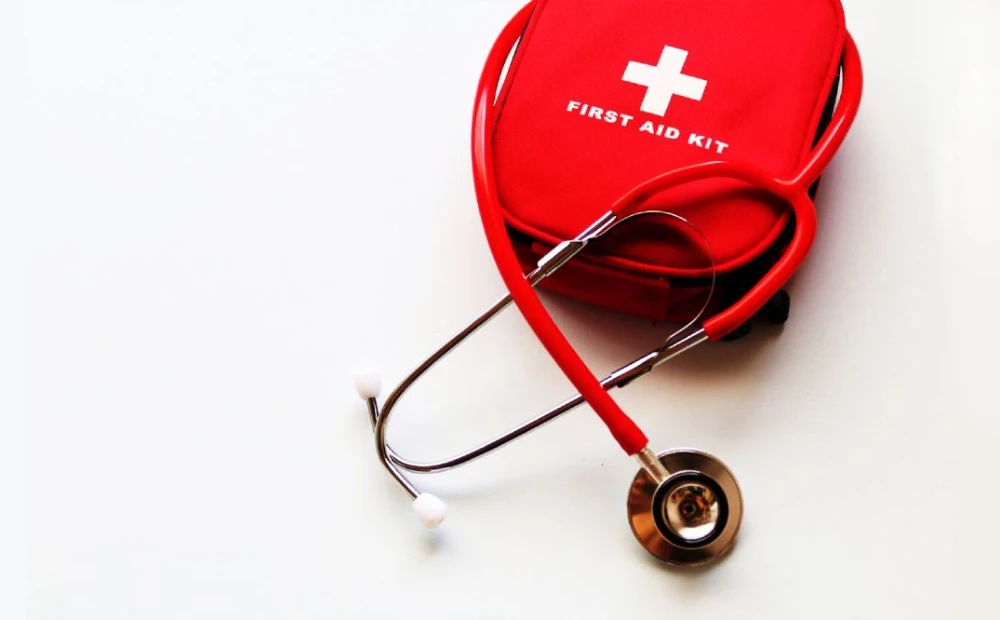 Best Travel Insurance for Mexico
Here is what you will find:
What to see and do in Merida (Mexico)
Mérida, known as "The White City", is the capital of the state of Yucatán in Mexico. This beautiful colonial city is a must-see destination for those who want to immerse themselves in the rich history and culture of the region. Mérida offers a unique combination of Mayan traditions, European influences and a relaxed and welcoming atmosphere that sets it apart.
Explore the Historic Center of Mérida
The heart of Mérida is found in its impressive historic center, an area full of majestic colonial buildings, charming squares and cobbled streets. Walking through its streets, you will be involved in a magical and nostalgic atmosphere that will transport you to bygone times. Here you will find a wide variety of activities and places to explore.
Admire the Majesty of the Cathedral of San Ildefonso
The Cathedral of Mérida, located in the Plaza Grande, is an architectural jewel that you cannot miss. This imposing construction combines Renaissance, Baroque and Neoclassical styles, and its façade is simply impressive. Upon entering the cathedral, you will be amazed by its golden altars, its paintings and its serene atmosphere.
Municipal Palace: Witness to the Life and History of Mérida
The Municipal Palace is an emblematic building that dominates the Plaza Grande of Mérida. Its neoclassical architecture and colorful facades make it a mandatory stop. In addition to being the seat of local government, the Municipal Palace has witnessed important historical and cultural events in the city. Walking through its interior spaces and admiring its design is to immerse yourself in the life and history of Mérida.
Government Palace: A Renaissance Treasure in the Plaza Grande
Located in the Plaza Grande of Mérida, the Government Palace is an architectural jewel of the Renaissance style. Its imposing facade, with ornamental details and an elegant central balcony, is a sample of the beauty and grandeur of the time. In addition to its aesthetic value, the palace houses important murals that recount the history of Yucatan, making it a highly relevant cultural and artistic space.
Museo Macay: Contemporary Art at its Best Expression
The Macay Museum is a true treasure for lovers of contemporary art. With a wide collection that includes painting, sculpture and other artistic manifestations, this museum will immerse you in the creative world of the region. In addition to its permanent exhibitions, the Macay Museum also presents exciting temporary exhibitions, always ensuring an enriching and surprising artistic experience.
Casa de los Montejo: Architectural Treasure of the Colonial Era
La Casa de los Montejo is a magnificent example of colonial Yucatecan architecture. This impressive mansion, built by Francisco de Montejo and his family in the 16th century, is a testament to the historical and cultural richness of Mérida. With its beautiful façade and elegant details, the Casa de los Montejo will transport you to the time of the conquistadors, allowing you to explore its rooms and halls with period furniture and decoration.
Immerse yourself in History on Paseo de Montejo
One of the main attractions in Mérida is the emblematic Paseo de Montejo. This wide avenue is lined with beautiful historic buildings, colonial mansions and impressive architecture that will take your breath away. Walking along the Paseo de Montejo is like taking a trip back in time, where you will be able to appreciate the grandeur of the city's golden age.
Monument to the Fatherland: A Symbol of Identity and National Pride
At the end of Paseo de Montejo, you will find the Monument to the Homeland. It is an imposing structure that pays homage to the heroes and historical events of Mexico. This majestic piece of architecture, with its imposing bronze statue on top, stands as a symbol of national identity and pride. It is an ideal place to reflect on the history of Mexico and appreciate its valuable legacy.
Archaeological sites and Mayan culture
A few kilometers from Mérida, there are 3 outstanding archaeological sites: Uxmal. Mayapan and Chichen Itza.
Uxmal: An Archaeological Treasure in the Mayan Lands of Yucatan
Uxmal is an ancient Mayan city located in the state of Yucatán, near Mérida. This archaeological site is famous for its impressive architecture and rich historical legacy. As you explore Uxmal, you'll marvel at structures like the Pyramid of the Fortune Teller, the Governor's Palace, and the Ball Court.
The precision of the details and the cultural significance hidden in each building will transport you to the greatness of the Mayan civilization. In addition, the natural environment that surrounds Uxmal, with its exuberant vegetation and tropical birds, creates a magical atmosphere that invites you to discover the history and spirituality of the ancient Mayan culture.
Mayapán: Exploring the Ruins of an Ancient Mayan City
Mayapán, located in the state of Yucatán, is another archaeological treasure that you should not miss during your visit to Mérida. This ancient Mayan city was once an important political and religious center in the region. When touring the ruins of Mayapán, you will be able to marvel at impressive structures such as the Temple of Kukulcán, the House of the Dolls and the Observatory.
Each building tells a fascinating story about the life and beliefs of the Mayan civilization. In addition, the archaeological site offers panoramic views of the surrounding landscape, which includes hills, cenotes, and tropical jungles. Immerse yourself in the history and magic of Mayapán as you explore the ancient streets and marvel at the grandeur of this ancient civilization.
Chichén Itzá: A Journey into the Past of the Mayan Civilization
A short drive from Mérida is Chichén Itzá, one of the most renowned archeological wonders in the world. This historic site, a UNESCO World Heritage Site, is an impressive testimonial to the greatness of the Mayan civilization. Walking through its ancient streets, you will come across majestic structures such as the Kukulcán Pyramid, the Temple of the Warriors and the Observatory.
In addition to its imposing architecture, Chichén Itzá harbors symbolic and astronomical meanings that reveal the profound knowledge of the Maya about the universe. Do not miss the opportunity to witness the phenomenon of light and shadow that occurs during the spring equinox, when the serpent of Kukulcán descends the steps of the pyramid. Immerse yourself in the history and mysterious beauty of Chichén Itzá as you explore this fascinating legacy of the ancient Mayan civilization.
Immerse yourself in Culture at the Great Museum of the Mayan World
If you want to learn more about the fascinating Mayan history and culture, the Great Museum of the Mayan World is the perfect place. This modern museum houses an extensive collection of artifacts and interactive exhibits that will immerse you in the ancient history of the region. You will learn about the Mayan worldview, their art, their architecture, and their cultural legacy.
Beaches and nature reserves
Just a few minutes north of Mérida is Progreso, a quaint coastal port that captivates visitors with its charm and laid-back atmosphere. With its extensive beach of turquoise waters and white sands, Progreso is a perfect place to enjoy the sun and the sea. You can take a walk along its boardwalk, where you will find a variety of restaurants
Progreso: A Charming Seaside Port
Just a few minutes north of Mérida is Progreso, a quaint coastal port that captivates visitors with its charm and laid-back atmosphere. With its extensive beach of turquoise waters and white sands, Progreso is a perfect place to enjoy the sun and the sea. You can take a walk along its boardwalk, where you will find a variety of restaurants and bars that offer delicious fresh seafood and refreshing drinks.
You can also venture out on a boat ride to explore the nearby waters and discover the region's rich marine life. Progreso is a popular destination for locals and tourists alike, offering an authentic and welcoming coastal experience.
Telchac: Tranquility and Beauty by the Sea
If you are looking for a quiet and serene escape, Telchac is the place to be. This charming coastal town, located approximately one hour north of Mérida, gives you the opportunity to enjoy the natural beauty of the coast and relax in a peaceful environment. Its white sand beaches and calm waters are perfect for resting, sunbathing and enjoying the sea breeze.
In addition, Telchac has a rich history and culture, which is reflected in its picturesque streets and its colonial church. You can explore the surroundings and discover cenotes, lagoons and mangroves, which are home to a variety of flora and fauna. Telchac is a true refuge for those looking to get away from the bustle of the city and connect with the serenity and beauty of the Yucatecan coast.
Ria Celestún Biosphere: A Natural Sanctuary of Beauty and Wildlife
Those looking for a unique natural experience near Mérida cannot miss the Ría Celestún Biosphere Reserve. This impressive wildlife sanctuary is located a short drive from the city and is home to abundant biological diversity. The star of the place is the pink flamingo, since the reserve is home to one of the largest and most significant colonies of this elegant bird.
Taking a boat tour of the reserve will allow you to admire these majestic flamingos up close in their natural habitat. In addition, you will have the opportunity to observe other aquatic birds, such as pelicans, herons and cormorants. You will also be able to explore the mangroves and marvel at their lush vegetation and the crystal clear rivers that meander through them. The Ría Celestún Biosphere Reserve is a natural paradise that invites you to connect with the beauty and tranquility of nature in its purest state.
Cenotes near Merida
Explore the Cenotes of Santa Bárbara: Natural Treasures of Mérida
Cenotes are one of Mérida's most fascinating natural treasures, and the Santa Bárbara Cenotes are no exception. These underground wonders are natural wells of crystalline water that have formed over millions of years, creating a unique and magical landscape. Immerse yourself in the refreshing waters and admire the beauty of the stalactites and stalagmites that decorate the underground caves.
The cenotes of Santa Bárbara offer an unforgettable swimming experience, where you can explore the aquatic world, practice snorkeling or simply relax in its calm waters surrounded by exuberant vegetation. These cenotes are a perfect escape from the city and an opportunity to connect with nature and enjoy moments of serenity and adventure. Don't forget to bring your swimsuit, sunscreen and a camera to capture unforgettable memories of this aquatic paradise.
The Natural Wonder of the San Antonio Mulix Cenotes
In the Mérida region, the San Antonio Mulix Cenotes are presented as authentic natural jewels. These cenotes, located in a jungle environment, offer a unique experience in which you can immerse yourself in crystal clear waters and explore an underground world full of mystery and beauty. The San Antonio Mulix Cenotes stand out for their rock formations, waterfalls and turquoise waters, which will leave you amazed. In addition to swimming and enjoying the freshness of its waters, you can venture into activities such as snorkeling and diving, admiring the aquatic life that inhabits these crystalline lagoons. The San Antonio Mulix Cenotes are a true paradise for nature lovers and an unmissable opportunity to connect with the essence of Yucatan. Don't forget your bathing suit and your exploring spirit to fully enjoy this natural wonder!
Churches and hermitages
Church of Santa Lucía: A Haven of Peace in the Heart of Mérida
The Church of Santa Lucía is a place of great beauty and serenity in the center of Mérida. Its neoclassical architecture and its white façade invite you to enter and enjoy its calm atmosphere. Inside, you will find a cozy space and an atmosphere conducive to reflection and contemplation. The church is also a meeting point for cultural and musical events, where you can appreciate the artistic wealth of the region.
Santa Isabel Hermitage: A Religious Jewel in the Periphery of Mérida
The Ermita de Santa Isabel is a small chapel located on the outskirts of Mérida. Despite its modest size, this hermitage has a centuries-old history and a special charm. Its baroque-style façade and simple yet charming interior make it a must-see for those seeking a spiritual experience and a connection to the region's religious tradition.
Food and Gastronomy
Lucas de Gálvez Market: Flavors, Colors and Tradition
The Lucas de Gálvez Market is a vibrant and lively place where you can experience the authenticity of Mérida. Here you will find a wide variety of local products, from fresh fruits and vegetables to handicrafts and souvenirs. Immerse yourself in the bustle of the market, interact with the merchants and let yourself be seduced by the flavors and colors of the local gastronomy. It is a unique opportunity to learn about the Yucatecan tradition at its best.
Delight yourself with Yucatecan Gastronomy
Mérida's gastronomy is a feast for the senses. You cannot leave the city without trying some of its most representative dishes, such as cochinita pibil, panuchos, salbutes and lime soup. These Yucatecan delicacies will make you discover new flavors and textures that will remain etched in your memory.
Cooking Class: Discover the Flavors of the Yucatan
A culinary experience not to be missed in Mérida is taking a traditional Yucatecan cooking class. In these classes, you will have the opportunity to immerse yourself in the rich food culture of the region and learn how to prepare authentic and flavorful dishes.
You will learn about traditional ingredients such as achiote, habanero chile, and cilantro, and learn about cooking techniques and preparation methods characteristic of the region. At the end of the class, you will be able to taste your creations and enjoy a home-cooked meal full of authentic flavors.
Magic towns near Merida
Izamal: The Yellow City Full of Colonial Charm
Located a few kilometers from Mérida, Izamal is a colonial jewel that will transport you back in time. Known as "The Yellow City" due to the distinctive color of its facades, Izamal is a charming and picturesque place. Walking through its cobbled streets, you will come across impressive colonial buildings, such as the Convent of San Antonio de Padua, one of the largest Franciscan monasteries in America. This majestic place of worship and contemplation has a central square surrounded by arches and a central fountain, creating a serene and calm environment. In addition, you will be able to enjoy delicious local gastronomy in traditional restaurants and explore artisan workshops that produce beautiful textiles and handicrafts. Izamal is a perfect place to immerse yourself in the history, culture, and colonial beauty of the Yucatan.
Valladolid: A Magical Town Steeped in History and Culture
Located in the heart of the Yucatan peninsula, Valladolid is a Magic Town that will captivate you with its rich history and colonial charm. Its cobbled streets, colorful houses and beautiful historical buildings will transport you to a bygone era. Do not miss the majesty of the Cathedral of San Servacio, explore the exuberant Zací cenote or immerse yourself in the Mayan culture visiting the archaeological site of Ek Balam.
Peanuts: Where Gastronomy and History Merge
Maní is another hidden treasure of Yucatán that will surprise you with its rich gastronomy and its historical relevance. This charming Magical Town is known for being the place where the Franciscan friars began their work of evangelization in the peninsula. In addition to exploring its beautiful streets and colonial houses, you cannot stop trying the exquisite Yucatecan dishes in one of its traditional restaurants.
Sisal: A Coastal Haven of Natural Beauty
If you are looking for a beach escape in the Yucatan, Sisal is the place for you. This magical coastal town will welcome you with its quiet white sand beaches and turquoise waters. In addition to enjoying the sun and the sea, you can visit the old Sisal pier, which used to be one of the main ports for exporting henequen in the region. Explore its mangroves, watch birds and immerse yourself in the natural beauty of the Ría Celestún Biosphere Reserve, located near Sisal.
Is it safe to travel to Mexico?
Mexico is a country where violent crime, such as robbery, homicide, and kidnapping, is common. There are states that it is not recommended to travel to ecause of safety reasons. Bellow, you'll find a list of the places that you should avoid.
The following states are not recommended for travel: Colima, Guerrero, Michoacan, Sinaloa, and Tamaulipas. And take extra precautions in Baja California, Chihuahua, Coahuila, Durango, Guanajuato, Jalisco, Mexico State, Morelos, Nayarit, Sonora, and Zacatecas.
Remember to follow these recommendations:
In case of robbery, do not resist physically.
Do not show a high purchasing power, that is, do not go with jewels, bags, etc … that are expensive.
Be careful if you go out at night, and stay in crowded places where you are surrounded by other people.
Thefts are usual (at guntpoint and during daytime), so don't go with the camera or mobile in your hand or hang out of your neck.
Try to avoid carrying the backpack on the back. Put it in front of you, or use a belt pouch or a cross bag.
I, personally, spent 4 months solo traveling around Mexico (I was in Puerto Escondido + Chacahua, Huatulco, Mexico City, Holbox, Merida, Valladolid, Tulum, Bacalar, Isla Mujeres, Cozumel and Playa del Carmen) and I didn't find myself in any dangerous situation.
Although in most of these places murders took place in the middle of the street and people staying in the same hostel as me were robbed at gunpoint. But don't let this scare you! Traveling to Mexico is totally possible, in fact it is a country with a lot of tourism.
In any case, it is always a good idea to have a TRAVEL INSURANCE that can compensate you economically and help you if a medical emergency arises.
If you are interested in traveling alone, I recommend this article on the reasons and benefits of solo traveling and this other article with tips for traveling alone as a woman. I encourage you to try it as it is a great and very beneficial experience for oneself.