Costa Rica is a country that boasts natural wonders, idyllic beaches, and abundant wildlife. When planning a trip, it's crucial to choose the best mode of transportation that will enable you to explore all the destinations on your itinerary comfortably. In this article, I'll provide a detailed guide to transportation in Costa Rica, including the most common transport routes, so that you can travel worry-free.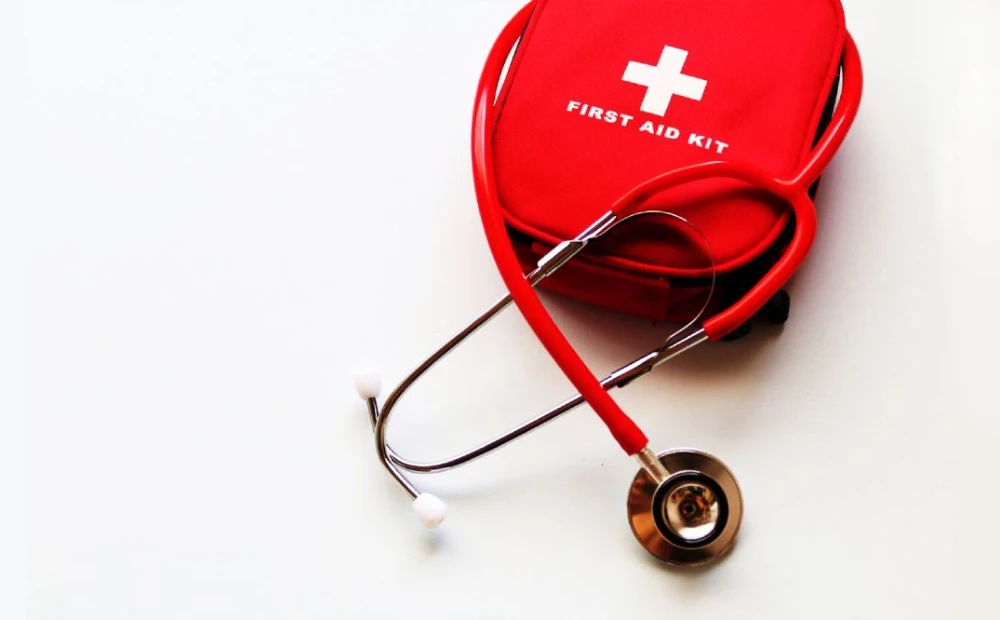 Best Travel insurance for Costa Rica
Here is what you will find:
Most popular routes in Costa Rica
In the following section, you'll find the most frequently used transportation routes in Costa Rica. Later on, I'll provide an overview of the various transportation options available for getting around the country, including the pros and cons of each.
Shuttle: the most practical ground transportation.
Opting for a SHUTTLE (👉service) is often the most practical way to get around Costa Rica, and there are several reasons why. Firstly, the country's public transportation system is designed for locals, and it can be difficult for tourists to navigate.
Buses can be uncomfortable and take longer than expected to reach your destination. On the other hand, taking a shuttle means you can avoid the stress of figuring out how to get to your next location, making transfers, and enjoy a comfortable and worry-free ride.
Shuttles are also a safe and reliable option for transportation in Costa Rica. Your luggage will always be accounted for, and you'll avoid the risk of theft. In addition, shuttle drivers are familiar with the roads and driving conditions in the country, and they are trained to handle steep and narrow roads that can be challenging for inexperienced or foreign drivers.
Shared and private shuttles
In Costa Rica, there are two types of shuttles available: shared and private. Shared shuttles are typically minivans that will pick you up at your hotel and transport you, along with other passengers, to your destination. This allows passengers to split the cost of the journey, making shared shuttles more affordable than private shuttles.
Private shuttles, while more expensive, offer the advantage of allowing you to make the trip alone or with your friends and family. With a private shuttle, you can also customize your experience, as you'll have a dedicated driver who will pick you up at your requested time and take you directly to your desired destination.
Where to book a shuttle?
You can use the following SEARCH ENGINE to find available shuttles for traveling throughout Costa Rica. This is a trustworthy, professional, and specialized transportation company.
Airplane: the fastest mode of transportation
In Costa Rica, one of the fastest options for getting around the country is by PLANE (👉cheap flights). Despite being a small country, it can take longer than expected to travel by land due to the conditions of the roads and the country's topography.
There are several airports in Costa Rica that offer domestic and international flights. The Juan Santamaría International Airport (located in the city of Alajuela and near San José) is the largest and busiest airport in the country. It offers flights to international destinations such as the United States, Mexico, Canada, and Europe, as well as domestic flights to destinations throughout the country.
Another important airport is the Daniel Oduber Quirós Airport in Liberia, located in the province of Guanacaste. This airport also offers international and domestic flights, and is particularly convenient if you plan to visit the Guanacaste region and the Pacific beaches.
In addition, there are several smaller airports throughout the country that offer domestic flights to popular destinations such as Tamarindo, Manuel Antonio, and Puerto Jiménez or Bahía Drake. Keep in mind that in many cases these will be small planes and not commercial jets.
Is it worth using airplanes as a means of transportation?
Flying in Costa Rica has the most obvious advantage of being much faster than driving. For instance, a flight from San Jose to Liberia can take only 50 minutes compared to a several-hour drive. It's also a comfortable way to visit remote or less accessible destinations, such as the far reaches of the Osa Peninsula or the Caribbean.
However, flying in Costa Rica can be a bit more expensive than other forms of transportation, especially if booked last minute.
You can check the available flights here
If you want to check for availability from your city of origin and what prices are being offered, you can use the following search engine to make an initial comparison between the most important airlines.
Exploring Costa Rica by Car
Driving around Costa Rica can give you a lot of independence and flexibility. Although it may seem daunting at first, renting a car can be an efficient and convenient way to explore all that Costa Rica has to offer.
The most obvious advantage of this mode of transportation is that it gives you complete freedom to go wherever you want, whenever you want, without having to worry about bus schedules or relying on a driver. You can visit remote places, stop in small towns, and make impromptu stops to enjoy the view.
If you're traveling alone, renting a car can be expensive, but if you're traveling with a group of people, splitting the cost of the rental and gas can be cheaper than taking a taxi or a private transfer.
However, before renting a car in Costa Rica, you need to have a valid driver's license and be prepared to drive on steep and difficult roads, especially if you plan to visit remote areas.
If you're feeling adventurous, you can travel with your own vehicle or rent a car to travel through Costa Rica by road. I'll tell you all the details you need to make the journey and some useful information.
Renting a car in Costa Rica
Road trips are a fantastic option and, in Costa Rica, you have a variety of vehicles and pick-up locations to choose from to meet your needs. In case you decide to RENT A CAR, I've listed a few pick-up locations near your destination and tourist areas that you might want to visit on your trip.
Also, keep in mind that you have the option of picking up and dropping off the car at different locations. For instance, you can pick up the car in San José and return it in La Fortuna.
If your destination is not listed above, you can also check the availability of vehicles and prices using the following search engine: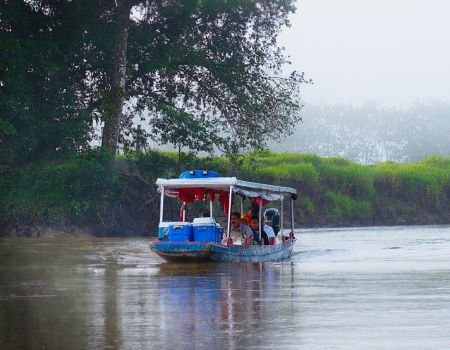 Ferries and boats in Costa Rica
Using ferries and boats is a popular way to access hard-to-reach, nature-surrounded areas in the coastal regions of Costa Rica, especially during the rainy season when some roads can become hazardous.
While some ferries can accommodate vehicles, others only allow passengers. When planning to visit a specific destination in Costa Rica, it's important to research your transportation options.
Additionally, some beaches offer tourist-focused boat services for easier access to the area.
The primary ferry and boat ports in Costa Rica are situated in Puntarenas, on the Pacific coast, connecting visitors to popular tourist destinations such as Montezuma, Santa Teresa, and Mal País beaches. Furthermore, boats are available to link the Osa Peninsula to Drake Bay and other remote areas of the Pacific coast.
Traveling by ferry or boat can be an enjoyable experience, providing breathtaking sea views and the opportunity to spot dolphins and whales!
Where can I purchase ferry or boat tickets?
To check ferry, boat, or boat ride schedules and availability in Costa Rica, you can use this trustworthy and professional transportation company's SEARCH ENGINE that specializes in this service.
Bus: the most economical mode of transportation
If you're planning a trip to Costa Rica and looking for an economical way to get around the country, public buses can be a great option. Public buses in Costa Rica primarily operate out of the city of San Jose and provide connections to various regions throughout the country.
One of the main advantages of traveling by bus in Costa Rica is that it's a very affordable option compared to other forms of transportation, such as shuttles or taxis. While there are some new and comfortable buses, you may also come across older, poorly maintained buses with no glass windows.
However, it's important to note that public buses in Costa Rica can be slower than other modes of transportation due to road conditions, traffic in some areas, and multiple stops along the way.
It's also worth considering that buses can be quite crowded and fill up quickly during peak hours, so you may have to stand. Additionally, buses in Costa Rica are not known for their punctuality, often arriving too early or too late at the stop.
Tours in Costa Rica
Costa Rica is a country with a wide variety of fauna and nature. You can visit volcanoes, national parks, towering waterfalls, sunbathe at the beach, go kayaking,…
There are different TOURS and ACTIVITIES that you can do during your trip, so you can make the most of your stay:
Is Costa Rica SAFE to Travel? 
Costa Rica is a moderately dangerous country, where nothing should happen to you if you go carefully and take precautions. Remember to follow these recommendations:
In case of robbery, do not resist physically.
Do not show a high purchasing power, that is, do not go with jewels, bags, etc … that are expensive.
Be careful if you go out at night, and stay in crowded places where you are surrounded by other people.
Thefts are usual, so don't go with the camera or mobile in your hand or hang out of your neck.
Try to avoid carrying the backpack on the back. Put it in front of you, or use a belt pouch or a cross bag.
Personally, I spent 3 months traveling alone in Costa Rica (I visited San José, Puerto Viejo, Tortuguero, Dominical, Uvita, Bay Drake and Puerto Jiménez) and I did not find myself in any really serious situation.
Going down the street with the camera, several Costa Rican people approached and warned me that they were carefully with robberies, since they told me that they are very frequent.
In my case, during the trip they tried to steal 2 times and, luckily, I realized on time and I could avoid it. In any case, it is always a good idea to have travel insurance (👉5% discount) that can compensate you financially and help you if a medical emergency occurs.
If you are interested in traveling alone, I recommend this article about the reasons and benefits of traveling alone and this other article with tips for traveling alone being a woman. I encourage you to try it since it is a great and very profitable experience for oneself.
Eating VEGAN in Costa Rica
Costa Rica is not a country faced with vegan food. Anyway, they have some traditional dishes that are vegan or that you can ask without egg or sauces such as the pico of rooster (rice with beans for breakfast), black bean soup or rice with vegetables.
You should always ask if the purés or soups are made with some type of dairy product or meat broth, since at first glance they might seem vegan dishes but not be.
In San José you can find some vegan restaurants, but when you leave the capital the offer is very limited or non -existent. Next, I make three recommendations and in this link you can read tips to travel vegan.
Try to stay in hotels that are characterized by cooking vegan and vegetarian dishes. This is the best option and the most practical for not having to be looking for places where to eat comfortable without always repeating the same dishes.
Before going on a tour that includes a meal, always mention that you are vegan or vegetarian, so that they can adapt the food.
Costa Rica is a country where you can find a variety of fresh products (fruits and vegetables) to prepare salads and breakfast with fruits. In any city or town, you will easily find some supermarket or stalls on the street where you can buy groceries.
FAQs about transportation in Costa Rica
What are the roads like in Costa Rica?
In Costa Rica, the quality and upkeep of roads can vary depending on where you go. The main highways that link different cities are typically well-maintained and have a smooth pavement, whereas smaller roads, particularly those in rural regions, may not be in the best shape. Additionally, due to the country's mountainous landscape, some roads can be narrow, winding, and steep, which might pose a challenge for certain drivers.
What are the transportation options available in Costa Rica?
Shuttles, buses, taxis, rental cars, planes, ferries, and boats are all commonly used means of transportation in Costa Rica. Each option has its own advantages and disadvantages, so it's important to consider your travel needs and budget when deciding which one to choose.
What is better, public or private transportation in Costa Rica?
It really depends on your preferences and needs. While public transportation in Costa Rica is more affordable, it can be uncomfortable and may not go everywhere you need it to. On the other hand, private transportation is more comfortable, faster, and more flexible, but it also comes with a higher price tag.