Are you currently in Costa Rica and looking to get to Santa Teresa from San Jose? I can guide you on the available options to get to Santa Teresa, including traveling by SHUTTLE (👉price), bus, PLANE (👉price), car, or motorcycle. I will also provide you with the prices for the ferry service for both passengers and vehicles.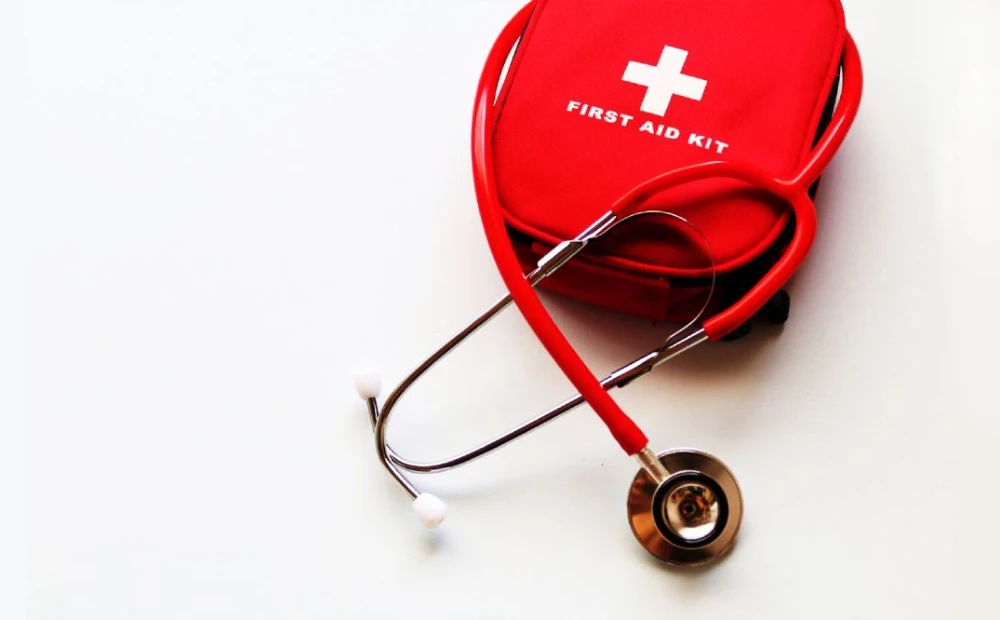 Best Travel insurance for Costa Rica
Here is what you will find:
How to get to Santa Teresa beach from San José (Costa Rica)
If you are planning a trip to Costa Rica (👉COSTA RICA GUIDE), you should know that it is a country characterized by the beauty of its beaches, mountains, volcanoes and the diversity of its wildlife.
---
If you're foreigner planning a trip, in this link you can check the ✅ SANITARY REQUIREMENTS and get a VISA. Also, to help you travel without spending too much, in this link you'll find ✈️ CHEAP FLIGHTS and a 💥10% DISCOUNT on your TRAVEL INSURANCE.
When browsing the internet during your trip, it is essential to use a 👉 QUALITY VPN to ensure your privacy and security. Additionally, bringing a ⭐ TRAVEL DEBIT CARD will help you avoid issues with carrying cash and reduce the risk of theft.
---
Santa Teresa is an idyllic spot where you can unwind on its pure white beaches and bask in the sun while surfing in its crystalline waters. Additionally, the area boasts a wide variety of restaurants and bars serving tasty local cuisine, as well as an active nightlife scene.
Nature enthusiasts can go hiking in the nearby mountains or even try canopying in the treetops of the rainforest. If you prefer a more laid-back experience, you can relax on the beach, enjoy a massage at one of the many spas, or participate in a yoga session in a peaceful, serene setting.
Transportation options to get to Santa Teresa from San Jose
If you're looking for different ways to travel from San Jose to Santa Teresa, there are several options available to you. Here is a list of the alternatives you can consider:
By SHUTTLE (👉price): If you want to travel in a comfortable and worry-free way, you can book a private transport service to take you directly to Santa Teresa. This option is quicker and more comfortable than taking the public bus.
By PLANE (👉price): If you want to save time and enjoy breathtaking views, you can take an internal flight from San Jose to Tambor. Once you arrive in Tambor, you can take a taxi or private transport to Santa Teresa. This is the fastest option out of the four.
By Your Own Vehicle or Renting a Car: If you want the freedom to drive on your own, you can rent a car in San Jose and drive to Santa Teresa. This option will allow you to enjoy the scenic drive and make stops wherever you'd like. Keep in mind that some parts of the road can be challenging.
Public Bus: If you're on a budget and don't mind a longer travel time, you can take the public bus from San Jose to Puntarenas, and from there take another bus to Santa Teresa. This is a cost-effective option, but the journey can be tiring.
How to get to Santa Teresa from San José by
SHUTTLE
One of the options to get to Santa Teresa from San Jose (or vice versa) is by taking a SHUTTLE (👉price), which allows you to enjoy the trip and the landscapes without worrying about driving or stops. The journey lasts 3 hours.
It has the advantage that they will pick you up at your hotel in San Jose, and you won't have to worry about the organization or transfers to get to Santa Teresa. You can arrive rested and make the most of your visit to this beautiful town.
How to get to Santa Teresa from San José by
PLANE
One of the best options to get to Santa Teresa is by taking a FLIGHT (👉price) from Juan Santamaria Airport in San Jose. The flight takes you to Tambor Airport in just 30 minutes, from where you can take a taxi or bus to Santa Teresa, which will take you another 30 minutes.
Although both the flight and the taxi ride are relatively short, the waiting time at the airport must also be considered. In my opinion, considering that the road trip takes three hours, it's more worthwhile to go by SHUTTLE (👉price).
How to get to Santa Teresa from San José by
CAR
If you're feeling adventurous, you can travel with your own vehicle or rent a car to travel through Costa Rica by road. I'll tell you all the details you need to make the journey and some useful information.
Renting a car in Costa Rica
Road trips are a fantastic option and, in Costa Rica, you have a variety of vehicles and pick-up locations to choose from to meet your needs. In case you decide to RENT A CAR, I've listed a few pick-up locations near your destination and tourist areas that you might want to visit on your trip.
Also, keep in mind that you have the option of picking up and dropping off the car at different locations. For instance, you can pick up the car in San José and return it in La Fortuna.
If your destination is not listed above, you can also check the availability of vehicles and prices using the following search engine:
Directions to drive from San Jose to Santa Teresa
These are the steps you should follow to get to Santa Teresa from San Jose by car:
Take Highway 27 towards Puntarenas. The road is a modern highway with tolls, so you will need to pay a fee to use it.
Continue on Route 23: After passing through Puntarenas, you must continue on Route 23 towards Cobano and Malpais. This route will take you directly to Santa Teresa.
Cross the Paquera Ferry (optional): If you prefer to avoid driving on Route 23, you can take the Paquera Ferry from Puntarenas. It is a large enough ferry to carry vehicles, so don't worry about the car. This is a fun and picturesque way to get to the Nicoya Peninsula, but keep in mind that waiting time and travel time may vary depending on the season.
Arrive at Santa Teresa: After a few hours of driving, you will finally arrive in Santa Teresa. Make sure you have rested enough and have made a good stop to stretch your legs before starting to explore everything this Costa Rican beach has to offer.
Ferry prices for passengers, cars, motorbikes and bicycles
| | |
| --- | --- |
| Motorbike | 3,400 + VAT |
| Bycicle | 2,200 + VAT |
| Light vehicle | 11,400 + VAT |
| | |
Ferry to Santa Teresa price table (vehicles)
| | |
| --- | --- |
| Adult | 810 CRC |
| Children | 485 CRC |
| Senior | free |
Ferry to Santa Teresa price table (per person)
Remember that driving in Costa Rica can be challenging, especially if you are not accustomed to the country's roads. Make sure to always be alert and follow traffic signs to enjoy a safe journey.
How to get to Santa Teresa from San José by
bus
Buses to Santa Teresa depart from the San Carlos Bus Terminal in San José. To get there, you can take a taxi or public bus from anywhere in the city.
Several companies offer bus services from San José to Santa Teresa, such as Transportes Cobano, Autotransportes Blanco y Negro, and Transportes Santa Clara. Make sure to inquire about schedules and prices before purchasing your ticket.
Take the bus to Puntarenas: Most buses heading to Santa Teresa make a stop in Puntarenas, so be sure to get on one that makes this stop. The trip to Puntarenas takes approximately 2 hours.
Take another bus to Santa Teresa: Once in Puntarenas, you can take a bus to Santa Teresa. The trip takes approximately 3 hours and will take you through a scenic route with impressive views of the Pacific coast.
Arrive in Santa Teresa: Once in Santa Teresa, you can take a taxi or walk to your accommodation. If your accommodation is in Playa Carmen, the bus will likely drop you off on the main road, from where you can take a taxi or walk to the beach.
Tours in Costa Rica
Costa Rica is a country with a wide variety of fauna and nature. You can visit volcanoes, national parks, towering waterfalls, sunbathe at the beach, go kayaking,…
There are different TOURS and ACTIVITIES that you can do during your trip, so you can make the most of your stay:
Useful stuff for your trip to Costa Rica
Below, you will find some products that will be very useful during your trip to Costa Rica.
In addition, the options that I recommend are committed to the environment/social causes and are vegan.
Waterproof windbreaker
Carrying a waterproof windbreaker in your suitcase is essential in case temperatures drop, it rains unexpectedly, or to go hiking.
When traveling, it's important to choose a jacket that is lightweight, takes up little space and that you can use in different situations; that is to say, that transpires, is waterproof and has a hood to protect you properly from bad weather.
👉 Price windbreaker for MAN and windbreaker for WOMAN
Gopro 11 Black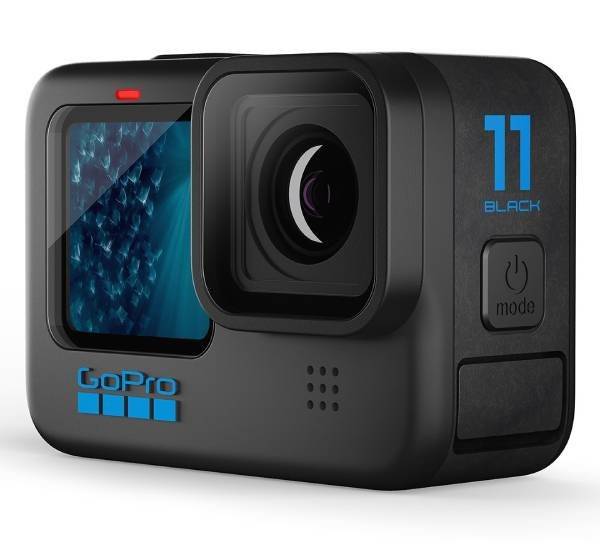 The GOPRO 11 (👉 PRICE) is a great choice if you are visiting natural areas, practicing adventure sports or want to make videos underwater, e.g. while scuba diving or snorkeling.
In addition, with its stabilization and Horizon Lock function, it will allow you to make incredibly stable videos even in adverse situations (such as walking, running or riding a motorcycle). In addition, it comes with an amazing 5.3k image quality.
👉 GOPRO 11 PRICE + specs
3-in-1 hiking shoes
These La Sportiva shoes are designed to run in the mountains, thanks to this you can use them for hiking, go out to run and do tourism ; saving space in your suitcase.
They are made with goretex, which means they protect you from the inclement weather weather (such as rain, ice or cold) and are adherent to the ground. This makes them ideal for traveling due to their versatility.
👉 Price shoes for MAN and for shoes for WOMAN
Is Costa Rica SAFE to Travel? 
Costa Rica is a moderately dangerous country, where nothing should happen to you if you go carefully and take precautions. Remember to follow these recommendations:
In case of robbery, do not resist physically.
Do not show a high purchasing power, that is, do not go with jewels, bags, etc … that are expensive.
Be careful if you go out at night, and stay in crowded places where you are surrounded by other people.
Thefts are usual, so don't go with the camera or mobile in your hand or hang out of your neck.
Try to avoid carrying the backpack on the back. Put it in front of you, or use a belt pouch or a cross bag.
Personally, I spent 3 months traveling alone in Costa Rica (I visited San José, Puerto Viejo, Tortuguero, Dominical, Uvita, Bay Drake and Puerto Jiménez) and I did not find myself in any really serious situation.
Going down the street with the camera, several Costa Rican people approached and warned me that they were carefully with robberies, since they told me that they are very frequent.
In my case, during the trip they tried to steal 2 times and, luckily, I realized on time and I could avoid it. In any case, it is always a good idea to have travel insurance (👉5% discount) that can compensate you financially and help you if a medical emergency occurs.
If you are interested in traveling alone, I recommend this article about the reasons and benefits of traveling alone and this other article with tips for traveling alone being a woman. I encourage you to try it since it is a great and very profitable experience for oneself.
Eating VEGAN in Costa Rica
Costa Rica is not a country faced with vegan food. Anyway, they have some traditional dishes that are vegan or that you can ask without egg or sauces such as the pico of rooster (rice with beans for breakfast), black bean soup or rice with vegetables.
You should always ask if the purés or soups are made with some type of dairy product or meat broth, since at first glance they might seem vegan dishes but not be.
In San José you can find some vegan restaurants, but when you leave the capital the offer is very limited or non -existent. Next, I make three recommendations and in this link you can read tips to travel vegan.
Try to stay in hotels that are characterized by cooking vegan and vegetarian dishes. This is the best option and the most practical for not having to be looking for places where to eat comfortable without always repeating the same dishes.
Before going on a tour that includes a meal, always mention that you are vegan or vegetarian, so that they can adapt the food.
Costa Rica is a country where you can find a variety of fresh products (fruits and vegetables) to prepare salads and breakfast with fruits. In any city or town, you will easily find some supermarket or stalls on the street where you can buy groceries.