Are you planning a visit to the vibrant city of San José in Costa Rica? You are about to immerse yourself in a unique experience full of culture, history and a rich offer of exciting activities! In this article, we will take you to explore the charms of the Costa Rican capital and discover what to do and see in San José. From fascinating museums to lively markets and historic parks, this city has something for everyone. Are you ready to embark on this unforgettable adventure? Join us as we reveal the treasures of San José!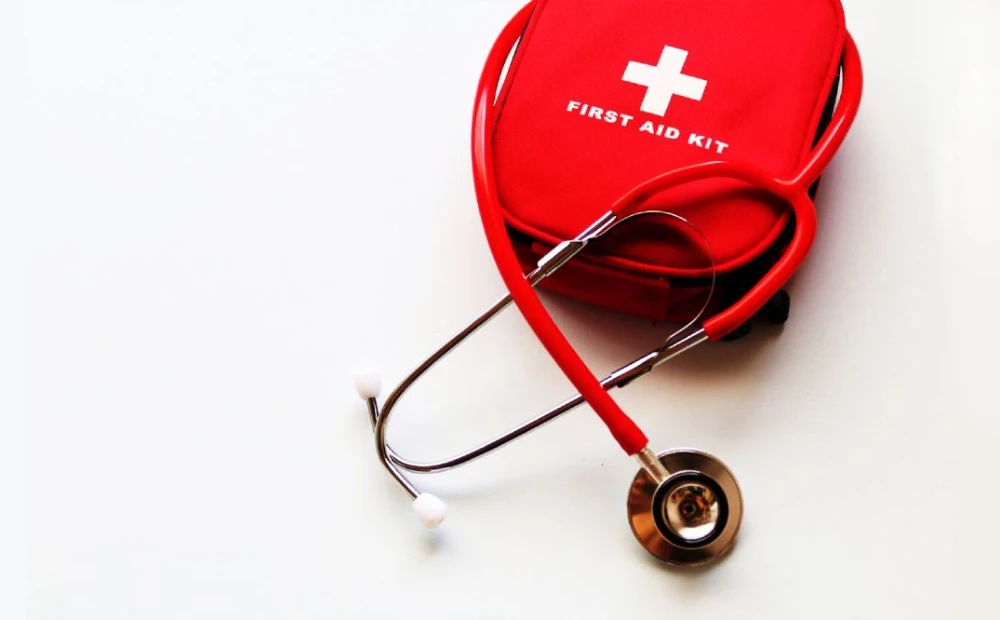 Best Travel insurance for Costa Rica
Here is what you will find:
What to do and see in San José
Explore the Past at the National Museum of Costa Rica
Immerse yourself in the history of Costa Rica by visiting the National Museum of Costa Rica. Housed in a former military barracks, this museum houses a rich collection of artifacts and exhibits that will take you back in time. From archaeological pieces to works of art, you will be able to learn about the evolution of Costa Rican culture throughout the centuries. Also, don't miss the famous Gold Room, where an incredible collection of pre-Columbian objects made of gold is exhibited. Exploring this museum is a fascinating way to understand the identity and history of Costa Rica.
Stroll through the Charming Barrio Amón
The Amón neighborhood is a hidden treasure in San José that will make you fall in love with its colonial architecture and its bohemian atmosphere. Strolling through its cobbled streets will transport you to a bygone era, where colorful Victorian houses and historic buildings mingle with charming cafes and art galleries. Enjoy a delicious Costa Rican coffee in one of the cozy cafeterias or immerse yourself in the world of local art by visiting the galleries in the area. The Amón neighborhood is perfect for those looking for an authentic experience and a dose of nostalgia in the middle of the city.
Escalante neighborhood
The Barrio Escalante is known as the gastronomic epicenter of San José. This charming area is packed with restaurants, cafes and bars offering a wide range of culinary options. From typical Costa Rican food to international cuisine, there is something for all tastes. Enjoy a delicious dinner and discover the authentic flavors of Costa Rica in this bustling and vibrant neighborhood.
Discover the Local Flavor in the Central Market
Immerse yourself in the authentic daily life of San José by visiting the Central Market. This bustling market is a true feast for the senses, where you will find a variety of fresh products, souvenirs, typical foods and much more. Browse the tropical fruit stalls, try the exquisite Costa Rican cuisine, buy handmade crafts and enjoy the lively and welcoming atmosphere. The Central Market is the ideal place to experience the authenticity of local life and take a little piece of Costa Rica with you.
Marvel at the National Theater of Costa Rica
The majestic National Theater of Costa Rica is an architectural jewel that you must visit during your stay in San José. This magnificent building is the scene of the main cultural manifestations of the country and a masterpiece in itself. Take a tour of the theater to admire its impression
before decoration and learn about its history. If you get the chance, attend a show for an enriching cultural experience. The National Theater of Costa Rica is a symbol of this country's passion for the arts and a must-see for culture lovers.
Immerse yourself in nature in the La Sabana Metropolitan Park
If you are looking for a green oasis in the middle of the city, La Sabana Metropolitan Park is the perfect place for you. This extensive park offers large green areas, lakes, trails for walking and jogging, as well as sports fields. Enjoy a relaxing picnic on the grass, watch birds, and take a boat ride on the lake. La Sabana Park is a quiet escape where you can connect with nature and enjoy outdoor activities in the heart of San José.
Spirogyra Butterfly Garden
The Spirogyra Butterfly Garden is a magical place where you can admire the beauty of these colorful creatures in their natural habitat. Stroll through lush gardens, watch the butterflies flutter around you and learn about their life cycle. This place is perfect for a relaxing and educational experience for the whole family.
Explore the Natural Treasures that Surround San José
San José is surrounded by impressive natural wonders that are worth exploring. Here are some exciting excursions you can take from the capital:
Excursion to Poás Volcano and La Paz Waterfalls
One of the most popular excursions from San José is to visit the Poás Volcano and La Paz Waterfalls. The Poás Volcano is one of the most active volcanoes in Costa Rica and offers impressive views of its crater. In addition, you can walk along trails that will take you to the beautiful La Paz Falls, where you can enjoy the serenity of nature and marvel at its 37-meter-high waterfall.
1-day trip to Arenal Volcano
Another exciting option is to take an excursion to the Arenal Volcano, one of the most iconic volcanoes in Costa Rica. You will be able to enjoy spectacular landscapes while you walk along trails surrounded by tropical jungle and observe the majesty of the volcano. In addition, you can relax in the nearby hot springs and enjoy panoramic views from the viewpoints. This excursion will allow you to experience the natural beauty of Costa Rica in all its splendor.
Visit Turtle Island
If you dream of paradisiacal beaches and crystal clear waters, an excursion to Isla Tortuga is a perfect option. This beautiful island is located in the Gulf of Nicoya and offers white sand beaches, turquoise waters and abundant marine life. You can enjoy activities like snorkeling, diving, kayaking and just relaxing on the beach. A visit to Isla Tortuga will provide you with a tropical escape and allow you to enjoy the authentic Costa Rican paradise.
Excursion to Manuel Antonio National Park
Manuel Antonio National Park is one of the most popular natural destinations in Costa Rica. This park has a great biodiversity, white sand beaches and trails that will allow you to enter the jungle and observe wildlife in its natural habitat. You will be able to spot monkeys, sloths, tropical birds and much more. Enjoy a day of nature and relaxation in this spectacular national park.
Rafting on the Pacuare River
If you are looking for a dose of adrenaline, rafting on the Pacuare River is an unforgettable experience. This meandering river offers exciting rapids surrounded by lush vegetation. You will be able to enjoy the thrill of rafting while you marvel at the natural landscapes and wildlife that surrounds you. This adventure will allow you to connect with nature and experience the thrill of the rapids in a spectacular setting.
Discover Monteverde
Monteverde is famous for its exuberant cloud forest and its unique biodiversity. Taking an excursion to this biological reserve will allow you to walk on suspension bridges between the treetops, explore paths surrounded by moss and contemplate unique flora and fauna species. In addition, you will have the opportunity to do activities such as zip lines and suspension bridges to live an adventure full of emotion.
Is Costa Rica SAFE to Travel? 
Costa Rica is a moderately dangerous country, where nothing should happen to you if you go carefully and take precautions. Remember to follow these recommendations:
In case of robbery, do not resist physically.
Do not show a high purchasing power, that is, do not go with jewels, bags, etc … that are expensive.
Be careful if you go out at night, and stay in crowded places where you are surrounded by other people.
Thefts are usual, so don't go with the camera or mobile in your hand or hang out of your neck.
Try to avoid carrying the backpack on the back. Put it in front of you, or use a belt pouch or a cross bag.
Personally, I spent 3 months traveling alone in Costa Rica (I visited San José, Puerto Viejo, Tortuguero, Dominical, Uvita, Bay Drake and Puerto Jiménez) and I did not find myself in any really serious situation.
Going down the street with the camera, several Costa Rican people approached and warned me that they were carefully with robberies, since they told me that they are very frequent.
In my case, during the trip they tried to steal 2 times and, luckily, I realized on time and I could avoid it. In any case, it is always a good idea to have travel insurance (👉5% discount) that can compensate you financially and help you if a medical emergency occurs.
If you are interested in traveling alone, I recommend this article about the reasons and benefits of traveling alone and this other article with tips for traveling alone being a woman. I encourage you to try it since it is a great and very profitable experience for oneself.
Eating VEGAN in Costa Rica
Costa Rica is not a country faced with vegan food. Anyway, they have some traditional dishes that are vegan or that you can ask without egg or sauces such as the pico of rooster (rice with beans for breakfast), black bean soup or rice with vegetables.
You should always ask if the purés or soups are made with some type of dairy product or meat broth, since at first glance they might seem vegan dishes but not be.
In San José you can find some vegan restaurants, but when you leave the capital the offer is very limited or non -existent. Next, I make three recommendations and in this link you can read tips to travel vegan.
Try to stay in hotels that are characterized by cooking vegan and vegetarian dishes. This is the best option and the most practical for not having to be looking for places where to eat comfortable without always repeating the same dishes.
Before going on a tour that includes a meal, always mention that you are vegan or vegetarian, so that they can adapt the food.
Costa Rica is a country where you can find a variety of fresh products (fruits and vegetables) to prepare salads and breakfast with fruits. In any city or town, you will easily find some supermarket or stalls on the street where you can buy groceries.