If you are looking for a beach destination in Vietnam that has everything you need for a dream vacation, Phu Quoc is the perfect place for you. This beautiful island located in the Gulf of Thailand is known for its white sand beaches, crystal clear waters and exotic tropical forests. In this article we will tell you everything you need to know about what to do and see in Phu Quoc, so that you can make the most of your vacation on this wonderful island.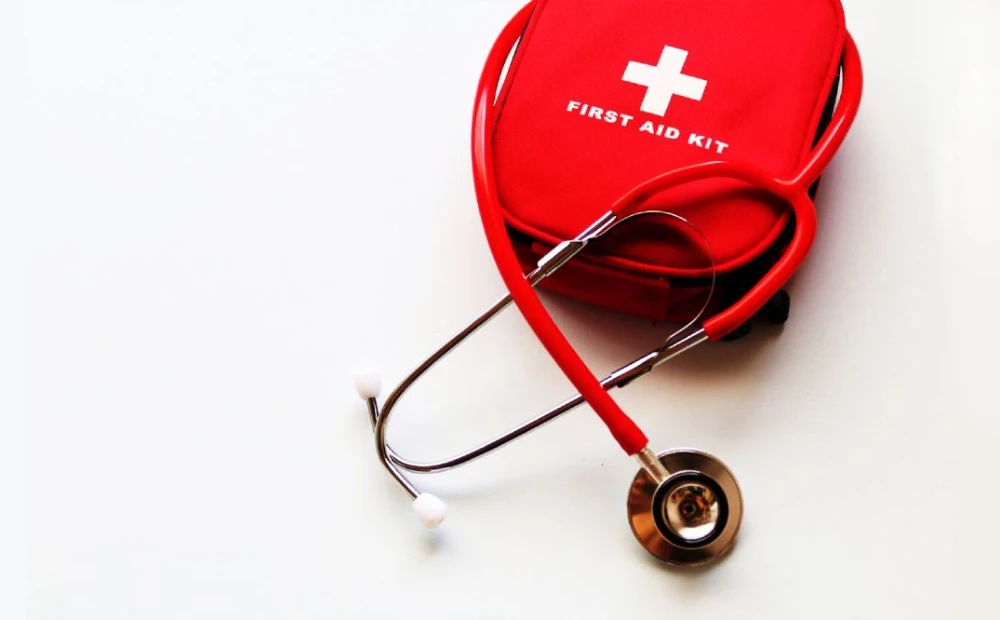 Whenever you travel abroad, it's crucial to have reliable travel insurance that covers medical expenses, theft, and unexpected transportation or luggage issues. Plus, you can benefit from a 5% discount!
Here is what you will find:
Enjoy the best beaches in Phu Quoc
One of the main attractions of Phu Quoc are its stunning beaches. Here we present some of the most prominent:
Long Beach
Long Beach is the longest beach in Phu Quoc and is one of the most popular with tourists. With its crystal clear waters and soft white sand, it is the perfect place to enjoy the sun and the sea. Here you can relax on a sun lounger, practice water sports or simply enjoy a refreshing drink at one of the beach bars.
Sao Beach
Sao Beach is considered by many to be the most beautiful beach in Phu Quoc. With its crystal clear waters and snow-white sand, it is the perfect place to relax and enjoy the sun. Here you can practice water sports, explore the coral reefs or simply relax on a sun lounger and enjoy the views.
Ong Lang Beach
Ong Lang Beach is a less crowded beach than the previous ones, which makes it ideal if you are looking for a bit of tranquility and privacy. Here you can enjoy a relaxed atmosphere and a quiet beach, perfect for enjoying the sea and the sun.
Discover the nature of Phu Quoc
Phu Quoc is also known for its exuberant and exotic nature. Here we present some of the most impressive natural attractions on the island:
Phu Quoc National Park
Phu Quoc National Park is one of the main natural attractions of the island. Covering an area of more than 31,000 hectares, it is home to a wide variety of flora and fauna, including endangered species such as the Phu Quoc proboscis monkey. Here you can go hiking, explore the streams and waterfalls, and enjoy breathtaking views of the island.
Cua Can mangrove forest
The Cua Can mangrove forest is a beautiful natural oasis located in the north of the island. Here you can explore the forest by kayak or boat, and enjoy nature in its purest state. This forest is home to many species of birds and marine life, making it a perfect spot for wildlife viewing.
tranh waterfall
Tranh Waterfall is another of the most impressive natural attractions in Phu Quoc. This beautiful waterfall is located in the center of the island and offers an impressive spectacle of crystal clear water falling from a height of 15 meters. Here you can swim in the natural pools that form at the base of the waterfall or simply enjoy the natural beauty of the place.
Explore the culture and history of Phu Quoc
In addition to its stunning nature and beaches, Phu Quoc also has a rich history and culture that is worth exploring. Here we present some of the most important cultural and historical attractions of the island:
Phu Quoc Prison
Phu Quoc Prison is a historical site that remembers the tragic events of the Vietnam War. Here you can learn about the history of the prison and about the difficult life of the prisoners during those years. The prison is now a museum displaying photos, objects and historical documents illustrating the life of the prisoners and the political situation at the time.
Cao Dai Temple
Cao Dai Temple is a sacred place for followers of the Cao Dai religion, one of the most important religions in Vietnam. The temple has impressive architecture and exuberant decoration, with religious symbols and figures of different religions. Here you can learn about the Cao Dai religion and watch a live religious ceremony.
The fishing village of Ham Ninh
Ham Ninh is a small fishing village on the eastern end of the island, offering a glimpse into the traditional life of Vietnamese fishermen. Here you will be able to see the local fishermen working on their boats, explore the local seafood market and enjoy delicious fresh seafood dishes in one of the local restaurants.
Enjoy the gastronomy of Phu Quoc
Phu Quoc is also known for its delicious cuisine, with dishes that blend local flavors with influences from Thai and Cambodian cuisine. Here we present some of the most popular dishes and drinks on the island:
Crab curry
Crab curry is one of the most famous dishes in Phu Quoc. This delicious dish combines fresh crab with a flavorful and aromatic curry sauce. It is usually served with white rice and is a delight that you cannot miss.
Fish wine
Fish wine is a local alcoholic drink made from fermented fish and glutinous rice. This drink has a strong and unique flavor that can be a bit overwhelming at first, but it is a must-try for lovers of local gastronomy.
Bun Quay
Bun Quay is a typical Phu Quoc dish consisting of rice noodles with pork, sauce and aromatic herbs. The dish is served hot and is perfect to enjoy after a day at the beach.
Phu Quoc Fish Sauce
Phu Quoc Fish Sauce is famous all over the world for its unique taste and high quality. This sauce is made with fresh anchovies and salt and is used in many dishes in Vietnamese cuisine.
Diving and snorkeling
Phu Quoc boasts a wealth of coral reefs and marine life, making it an ideal destination for diving and snorkelling. Here you will see a wide variety of tropical fish, sea turtles, rays and other marine animals.
Kayaking and paddle boarding
Explore the calm waters of Phu Quoc by kayak or paddleboard and enjoy views of the island from the sea. You can also take a kayak tour through the Cua Can mangrove forest.
Tours and activities in Phu Quoc
Phu Quoc is a dreamy tourist destination in Vietnam. With its warm climate and paradisiacal beaches, it is an ideal place for a relaxing vacation. Moreover, there is a wide range of tours and activities available to explore the island and its surroundings.
Where to stay in Phu Quoc
If you're looking for some recommended places to stay in Phu Quoc island, you'll find a helpful table below. It lists accommodations across three different budget categories, so you can find something that suits your needs and preferences.
Is it SAFE to travel to Vietnam?
If you're considering traveling to Vietnam, it's important to be aware of certain risks to ensure your safety. Additionally, as with any trip, I highly recommend obtaining a reliable TRAVEL INSURANCE (👉5% off) that provides coverage for any unexpected situations abroad.
While Vietnam is generally a safe country, theft is common in larger cities, public transportation, crowded markets, and tourist areas. Taking necessary precautions and staying vigilant can help minimize any potential risks.
It's recommended to ask for the price before buying anything and negotiate if necessary since it's common to be charged higher prices for taxis, souvenirs, products, or services, especially in the more touristy areas of Vietnam, if you're a foreigner.
In addition, some areas of Vietnam, especially in the central region and near the border with Laos, have landmines that can pose a danger to travelers. If you plan to visit these places, it's important to inform yourself in advance about the mined areas and follow the recommendations of local authorities.
Safety for Women
I spent a year and a half traveling in Vietnam and never encountered any truly unpleasant situations. It's common for men to want to take pictures with you or even blatantly put their phone in front of your face and record videos.
That being said, Vietnam is not free from sexual assaults, verbal harassment, or unwanted groping. I recommend that you:
Be cautious at night, especially if you plan to drink at a bar (which is not advisable).
Use Grab to move around safely at night and always avoid taxis and motorbikes you find on the street.
If you become a victim of sexual assault, seek immediate medical assistance, contact the local police, your embassy, and make sure to file a report.