Are you in Costa Rica and wondering how to get to PUERTO VIEJO (👉TRANSFER prices) or to CAHUITA (👉TRANSFER prices) from San Jose by bus or transfer? In this post, I will tell you how to go from San Jose to Puerto Viejo de Talamanca and Cahuita (Limón), the duration of the journey, the fare of the bus ticket, some extra tips, and the map with the location of the stop (station).
Here is what you will find:
How to get to PUERTO VIEJO and cahuita (Costa Rica)
If you are planning a trip to Costa Rica (👉COSTA RICA GUIDE), you should know that it is a country characterized by the beauty of its beaches, mountains, volcanoes and the diversity of its wildlife.
---
If you're foreigner planning a trip, in this link you can check the ✅ SANITARY REQUIREMENTS and get a VISA. Also, to help you travel without spending too much, in this link you'll find ✈️ CHEAP FLIGHTS and a 💥10% DISCOUNT on your TRAVEL INSURANCE.
When browsing the internet during your trip, it is essential to use a 👉 QUALITY VPN to ensure your privacy and security. Additionally, bringing a ⭐ TRAVEL DEBIT CARD will help you avoid issues with carrying cash and reduce the risk of theft.
---
Direct shuttle from San Jose to Puerto Viejo & Cahuita
If you prefer to make the journey from San José to PUERTO VIEJO (TRANSFER) or CAHUITA (TRANSFER) more comfortably, you can choose to go by minibus (shuttle).
This type of transportation is better suited to the individual needs of passengers: they come to pick you up at the hotel, or you can request transportation directly from the Juan Santamaría airport (in San José) to Puerto Viejo.
Minibuses make the direct journey (with bathroom stops), carry fewer people, and are air-conditioned.
THE ADVENTURE starts IN SAN JOSE
Here I am, at a bus station in San José waiting for two hours for the bus to Puerto Viejo to arrive.
And you will ask yourself: why has he decided to arrive so early?
Well, decide, decide, I haven't decided anything, but the fact is that the anarchy of Costa Rica's transport is not a myth, but is constantly present.
Arriving 10 minutes before departure time was not a good idea, and now you have me here, patiently waiting for the next bus. So, here goes the first tip: get to the bus stop 15 or 20 minutes early! And this is not just my advice, it is that of a wise ethic (to whom I have not paid much attention).
GETTING TO PUERTO VIEJO or Cahuita FROM SAN JOSÉ BY BUS
The Mepe stop is central and easy to get to, either on foot or by bus (although the neighborhood did not seem too safe to me, so I would avoid the loneliest hours).
The buses are not excessively new, but they are not excessively seedy either. Although a bit long, the trip is pleasant and the landscape is very beautiful.
The suitcases are left downstairs and organized by destination (for example, all the suitcases from Cahuita go together), and you will also see people transporting 50 kg bags of refined sugar. I wouldn't worry about security or your bag being stolen as the driver takes care of everything.
The bus makes only one long stop in Limón (about 15 minutes) and then continues to its final destination, Puerto Viejo. It is the same bus that you must take if you go to the Braulio Carrillo National Park and to Cahuita (tell the driver where you get off to make sure it will stop there).
Arriving at Puerto Viejo, the beach makes up for the 4 and a half hour trip. Buy a good coconut and drink it next to a palm tree watching the sea, it is a priceless moment.
How to get to Cocles, Manzanillo & Playa Chiquita
The bus that comes from San José makes its last stop in Puerto Viejo de Talamanca and, to get further south, you will have to take another bus.
There is a line that runs the entire highway from Puerto Viejo to Manzanillo and makes various stops along the way (including Cocles and Playa Chiquita).
Important!: Remember to always ask the driver to stop before reaching your destination because, if you don't, it is most likely that he won't stop.
BUYing THE BUS TICKET AND GETting TO MEPE station
Now we go for the economic issue, in a word: cheap. The ticket to Puerto Viejo de Talamanca costs 5,960 colones and can be purchased only with cash at the Mepe bus stop.
Remember that if you go to Limón or Cahuita you have to take this same bus, since the route is exactly the same. If you're not sure where the stop is, tell the driver so he can let you know.
I, after today's experience, would buy it the same day just in case, but there is also the option of buying it the day before at the terminal, if you want to make sure you're not going to run out of seats.
Below, you will find the map to get to the Mepe bus stop in San José:
Useful stuff for your trip to Costa Rica
Below, you will find some products that will be very useful during your trip to Costa Rica.
In addition, the options that I recommend are committed to the environment/social causes and are vegan.
Waterproof windbreaker
Carrying a waterproof windbreaker in your suitcase is essential in case temperatures drop, it rains unexpectedly, or to go hiking.
When traveling, it's important to choose a jacket that is lightweight, takes up little space and that you can use in different situations; that is to say, that transpires, is waterproof and has a hood to protect you properly from bad weather.
👉 Price windbreaker for MAN and windbreaker for WOMAN
Gopro 11 Black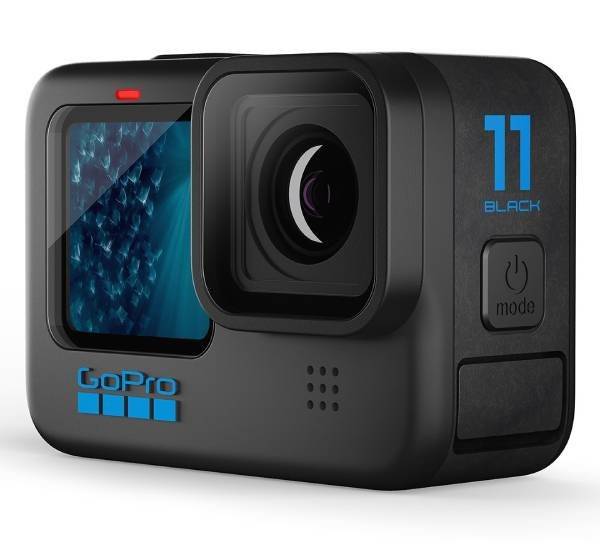 The GOPRO 11 (👉 PRICE) is a great choice if you are visiting natural areas, practicing adventure sports or want to make videos underwater, e.g. while scuba diving or snorkeling.
In addition, with its stabilization and Horizon Lock function, it will allow you to make incredibly stable videos even in adverse situations (such as walking, running or riding a motorcycle). In addition, it comes with an amazing 5.3k image quality.
👉 GOPRO 11 PRICE + specs
3-in-1 hiking shoes
These La Sportiva shoes are designed to run in the mountains, thanks to this you can use them for hiking, go out to run and do tourism ; saving space in your suitcase.
They are made with goretex, which means they protect you from the inclement weather weather (such as rain, ice or cold) and are adherent to the ground. This makes them ideal for traveling due to their versatility.
👉 Price shoes for MAN and for shoes for WOMAN
Tours and activities in Costa rica
Costa Rica is a very beautiful country and is an ideal place to enjoy nature. You can make excursions to volcanoes, waterfalls, go rafting through its rivers or spend the day relaxing on the beach.
Here you'll find a list with activities and tours so you can get to know Costa Rica better during your trip.
What to see in Puerto Viejo
Puerto Viejo is a hippie paradise. Not only for its palm trees and beaches, but also for the atmosphere that is breathed.
I tell you some of the places that are worth visiting during your visit. One is in the very center and the others a few kilometers away.
Playa Negra
Playa Negra is located in the very center of Puerto Viejo. It differs from the other beaches in the area due to the dark color of its sand.
It is a very long beach where you can go for a run, drink a coconut or even snorkel. Since on its shore lies a half-sunken ship, which over time becomes a reef.
If you like water sports, note that (next to the boat) there are groups learning to surf, since its moderate waves are perfect for beginners. Taking a class can be a great opportunity to learn a new activity and meet new people.
Manzanillo national park
Manzanillo National Park offers much more than it may seem at first sight. The first thing you will see when you arrive there will be the wild beaches and their small coves with palm trees.
But it is also home to the best preserved coral reef in the Atlantic. And, for this reason, this visit is a good opportunity to practice snorkeling and diving.
Crocodiles, turtles and dolphins also live in the park in the wild. If you feel like seeing these beautiful animals, tours are organized where you can learn more about them.
Punta Mona
This is one of the areas of the Manzanillo National Park, which is characterized by receiving far fewer visitors and being a perfect place to unwind.
In Punta Mona there is only one small hotel on the beach itself, and it is surrounded by grass and hammocks where you can read or lie down to watch the sunset.
Towards both sides it has a beach for endless walks, and it can be reached only by hiking or by boat from the main beach of Manzanillo.
Is Costa Rica Safe to Travel? 
Costa Rica is a moderately dangerous country, where nothing should happen to you if you go carefully and take precautions. Remember to follow these recommendations:
In case of robbery, do not resist physically.
Do not show a high purchasing power, that is, do not go with jewels, bags, etc … that are expensive.
Be careful if you go out at night, and stay in crowded places where you are surrounded by other people.
Thefts are usual, so don't go with the camera or mobile in your hand or hang out of your neck.
Try to avoid carrying the backpack on the back. Put it in front of you, or use a belt pouch or a cross bag.
Personally, I spent 3 months traveling alone in Costa Rica (I visited San José, Puerto Viejo, Tortuguero, Dominical, Uvita, Bay Drake and Puerto Jiménez) and I did not find myself in any really serious situation.
Going down the street with the camera, several Costa Rican people approached and warned me that they were carefully with robberies, since they told me that they are very frequent.
In my case, during the trip they tried to steal 2 times and, luckily, I realized on time and I could avoid it. In any case, it is always a good idea to have travel insurance that can compensate you financially and help you if a medical emergency occurs.
👉 If you are interested in traveling alone, I recommend this article about the reasons and benefits of traveling alone and this other article with tips for traveling alone being a woman. I encourage you to try it since it is a great and very profitable experience for oneself.
Eating Vegan in Costa Rica
Costa Rica is not a country faced with vegan food. Anyway, they have some traditional dishes that are vegan or that you can ask without egg or sauces such as the pico of rooster (rice with beans for breakfast), black bean soup or rice with vegetables.
You should always ask if the purés or soups are made with some type of dairy product or meat broth, since at first glance they might seem vegan dishes but not be.
In San José you can find some vegan restaurants, but when you leave the capital the offer is very limited or non -existent. Next, I make three recommendations and in this link you can read tips to travel vegan.
Try to stay in hotels that are characterized by cooking vegan and vegetarian dishes. This is the best option and the most practical for not having to be looking for places where to eat comfortable without always repeating the same dishes.
Before going on a tour that includes a meal, always mention that you are vegan or vegetarian, so that they can adapt the food.
Costa Rica is a country where you can find a variety of fresh products (fruits and vegetables) to prepare salads and breakfast with fruits. In any city or town, you will easily find some supermarket or stalls on the street where you can buy groceries.
I hope the information in this article has been helpful to you and that you enjoy Puerto Viejo to the fullest!