When you're traveling, you may run into some issues when it comes to cash, both on the plane and at the airport. This applies to both international (such us the United States, Spain or Mexico) and domestic flights. But that's not all, once you've reached your destination, you may also have trouble with currency exchange, credit/debit cards and ATMs.
In this post, I'm going to give you all the tips you need to make sure you're prepared for any financial challenges that may come up during your trip.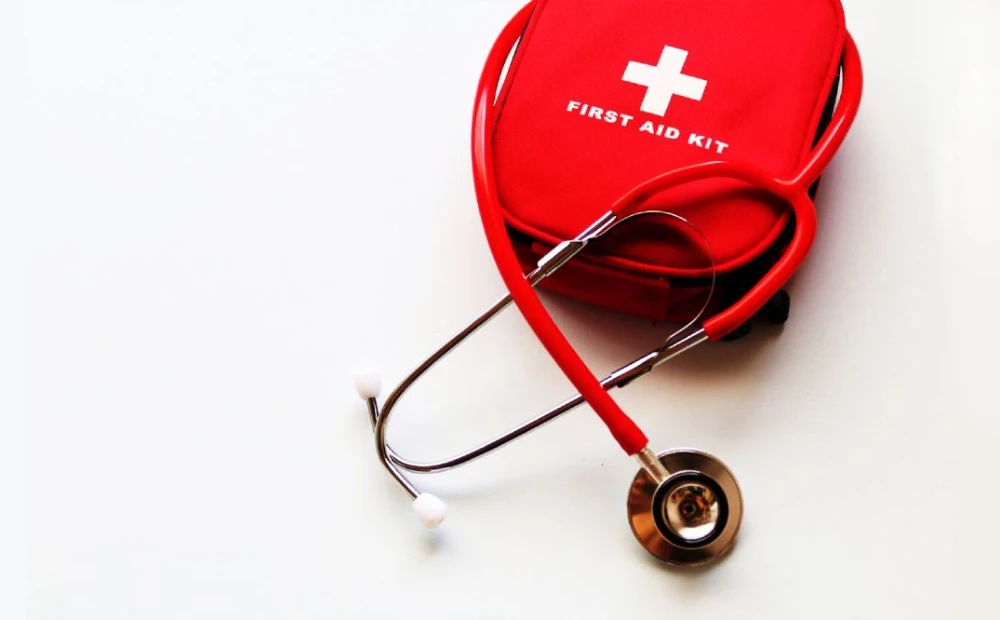 Best Travel Insurance For Your Trip
Here is what you will find:
Before going on a trip
Check out these links to help plan your trip comfortably. Keep in mind the accommodation options, entry requirements, transportation costs, and the need for travel insurance, etc. I hope you find them useful!
---
If you're foreigner planning a trip, in this link you can check the ✅ SANITARY REQUIREMENTS and get a VISA. Also, to help you travel without spending too much, in this link you'll find ✈️ CHEAP FLIGHTS and a 💥10% DISCOUNT on your TRAVEL INSURANCE.
When browsing the internet during your trip, it is essential to use a 👉 QUALITY VPN to ensure your privacy and security. Additionally, bringing a ⭐ TRAVEL DEBIT CARD will help you avoid issues with carrying cash and reduce the risk of theft.
---
Can I bring cash on a plane?
When planning a flight, it's generally okay to bring cash with you. However, there are some nuances to be aware of when it comes to bringing cash on a plane.
Before deciding to travel with cash, it's important to consider how much you're planning to bring and if it's an international or domestic flight. This is because there are guidelines that must be followed in order to comply with laws and regulations.
These regulations are in place to prevent tax fraud and to ensure that governments know where taxpayers' money is coming from and going to.
Because of this, the rules and maximum amount of cash that you can bring on a plane may vary depending on the country or type of flight you're taking.
To ensure that you're following all the correct regulations, it's a good idea to check with the airport of departure and arrival before your flight. This way, you can make sure that all the information is up-to-date and you won't accidentally break any laws.
To give you an idea, below I've provided information on the current regulations in countries such as the United States, Spain, and Mexico.Regenerate response
How much money you take with you on international and national flights?
When traveling by plane, you are allowed to bring a certain amount of money in cash or other forms without having to declare it at airport customs. However, this amount may vary depending on the airport of your destination.
It's important to keep in mind that if you're carrying cash, checks, money orders, or other financial documents, the values will be added together. The same goes for amounts in different currencies.
It's worth noting that this undeclared limit is per person. So, if two adults are traveling together, each person can independently carry the aforementioned amount without having to declare anything.
In some countries, the rules may be different for minors, so it's a good idea to check with the relevant agency before heading to the airport.
Money allowed when traveling to the United States
When traveling to the United States, there is no limit on the amount of cash you can bring with you on an international flight, whether you're arriving or departing from the U.S. However, it's important to note that if you're carrying $10,000 or more (or the equivalent in another currency), you'll need to inform U.S. Customs officials.
Additionally, members of the same family who live together and are entering the United States on a joint or family declaration must declare amounts greater than $10,000 on the Customs Declaration Form (CBP Form 6059B).
The rules are a bit different for domestic flights within the United States. There is no set limit on the amount of cash you can bring with you, but if a passenger is carrying a large amount, TSA (Transportation Security Administration) security officers may ask them to declare it.
Money allowed when traveling to Spain
When traveling to Spain, you're allowed to bring a certain amount of cash with you on the plane. For international flights, that limit is €10,000 or the equivalent in another currency. If you're carrying more than that, you'll need to declare it at customs.
However, if you're staying within Spain, the rules are a bit different. You can travel within the country with up to €100,000 in cash without having to declare it.
Money allowed when traveling to Mexico
When traveling to Mexico, there is no legal limit on the amount of cash you can bring with you within the country. However, when it comes to international travel, the rules are different.
If you're planning a trip to or from Mexico, you're allowed to bring a maximum of US$10,000 (or the equivalent in another currency) without having to declare it at customs.
Money when traveling
During my travels, I've had some issues with ATMs and currency exchange offices, particularly on islands. If you're not careful, you might find yourself stranded with no cash, standing in front of a broken ATM, and having to dig in your pocket for spare change just to buy a pack of instant noodles (true story).
That's why I've decided to write this post and share some of my tips and tricks to help prevent these kinds of mishaps during your travels.
TIPS ABOUT ATMs AND CASH when TRAVELING
1. Withdraw money from an inside branch ATM so you can easily file a complaint if necessary. If a problem occurs, always remember to write down or take a photo of the ATM's ID.
2. Check that the withdrawal amount matches the money that the ATM gives you, and also the amount that is deducted from the card (you need to download your bank's app).
3. You should always ask for the receipt at the ATM in case you need to solve any problem later. The receipt contains important information such as the transaction date and time, and the terminal ID.
4. Avoid exchanging money at the airport, rates are a ripoff. When you arrive in the city where you are staying, compare the rates from the different currency exchange stores.
5. ATMs on the islands are a joke (obviously, it depends on the country), but in many islands there is no ATM, it's always out of service, or there's suddenly no signal and you never know when the terminal will work. Bring cash!
6. If you bring cash to an island, remember to exchange a large amount into the country's currency before you arrive. Sometimes there is only one exchange office and, since you have no other options, the exchange rates will be very bad.
7. It is better to travel with two cards: a credit and a debit card. Some ATMs don't accept credit cards, and other don't accept debit cards. Or you can bring one of each brand: Visa, Mastercard, AX….
8. If you cannot withdraw money from an ATM using a credit card, try it again and select the option "withdraw money from the savings account".
9. You can take two wallets with you, the regular one and a second wallet with little money in case you are robbed or the police try to fine you (they usually ask for a higher amount if you are a foreigner).
10. During the weekend, the foreign exchange markets are closed, and as a result, banks may adjust the exchange rate to their advantage to avoid losses. To get a better exchange rate, it's recommended to withdraw cash from an ATM or exchange currency on weekdays rather than on weekends.
I hope you found this tips helpful! If you want to read more travel tips and hacks, you only have to follow this link.
Useful resources for your trip
Properly organizing a trip can help ensure a smooth and stress-free vacation. PLANING an ITINERARY and making a travel BUDGET can help you stay organized and avoid overspending.
While you're getting ready for your trip, don't forget to find a flight that fits your needs and budget. With this easy and efficient guide on how to find CHEAP FLIGHTS step-by-step, you'll be able to snag the perfect flight for your pocketbook.
When it comes to financial aspect of your trip, it's important to also think about how you will MANAGE your MONEY and cash once you arrive in the country or if you decide to travel by plane. Additionally, these tricks on how to WASH your CLOTHES during your trip, whether you're staying in a hotel, camping, or dorm, can help you save money and keep your clothes fresh.
If you're eager to explore the world but have a limited budget, a popular option is to VOLUNTEER while TRAVELING volunteer while traveling. This approach allows you to experience other cultures while also giving back, and it's also a great way to travel solo and meet new people.
If the idea of traveling alone interests you and you want to learn more, be sure to check out this post where I discuss all the BENEFITS of SOLO TRAVEL and how it can change you. And, if you are a woman, I highly recommend reading these tips for TRAVELING SOLO as a WOMAN, they will give you insight on how to ensure your safety while traveling and how to choose the right destination and avoid any unsafe situations.
Before I say goodbye, I want to share one final tip with you. From my personal experience, I understand how challenging it can be to TRAVEL while staying VEGAN. That's why I've put together a comprehensive guide filled with advice for traveling as a vegan. Inside, you'll find plenty of suggestions for ordering vegan meals at restaurants, information on where to purchase vegan personal care products, and even tips on how to prepare food in your hotel room!