Are you planning a trip and want to easily organize and prepare a travel itinerary, with templates, examples and a packing list?
I am going to tell you how to make a travel itinerary in 5 quick and easy steps, including several tips and extra recommendations to create the perfect route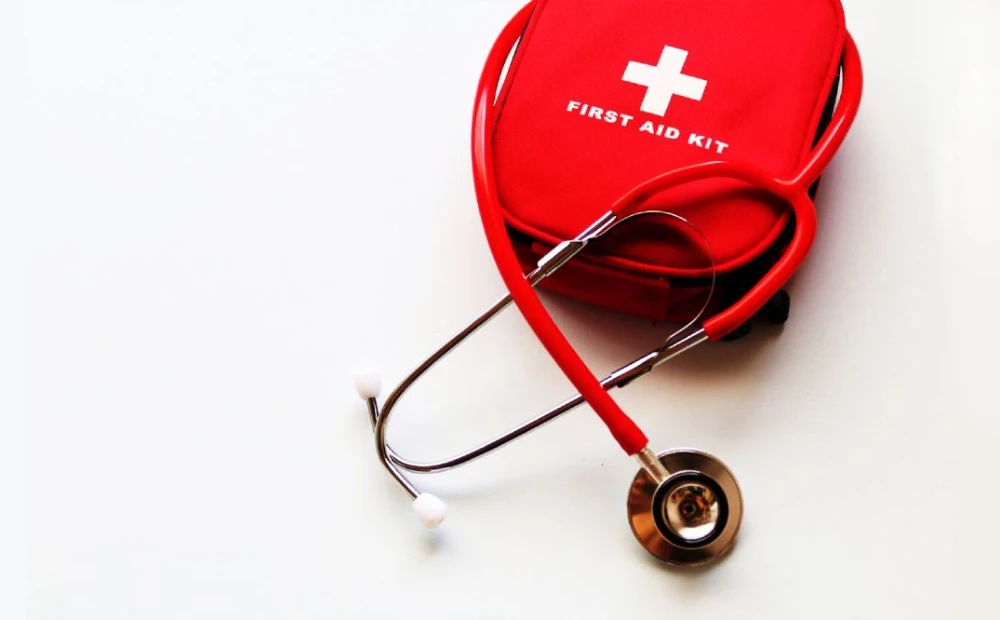 Best Travel Insurance For Your Trip
Here is what you will find:
Before start planning your itinerary
---
If you're foreigner planning a trip, in this link you can check the ✅ SANITARY REQUIREMENTS and get a VISA. Also, to help you travel without spending too much, in this link you'll find ✈️ CHEAP FLIGHTS and a 💥10% DISCOUNT on your TRAVEL INSURANCE.
When browsing the internet during your trip, it is essential to use a 👉 QUALITY VPN to ensure your privacy and security. Additionally, bringing a ⭐ TRAVEL DEBIT CARD will help you avoid issues with carrying cash and reduce the risk of theft.
---
What is a travel itinerary?
A travel itinerary describes and organizes the activities, tours, tourist landmarks, cities/countries, transportation and accommodation in relation to the days that you will be traveling.
In order to star traveling is not strictly necessary to prepare an itinerary, but it is highly recommended so you don't waste your time during your vacation and you can enjoy your trip to the fullest.
Advantages of making a travel itinerary
Planning your trip and making an itinerary before you leave home has many advantages. Here I name the main ones:
Knowing the accommodation where you will sleep in advance is highly recommended to get good prices and find pleasant places to sleep in (especially if you arrive at your destination at night).
To find out if you can get to the tourist attractions by yourself or you need to hire a guide, since in many places there is no access by public transport.
It will serve as a basis for organizing a TRAVEL BUDGET and have an idea of ​​how much money you are going to spend. This way you'll avoid unpleasant surprises.
It will help you decide if the travel idea you have in mind is possible or not. Since sometimes it is very tedious or it takes a long time to get from one city to the next one, and you won't be able to visit as many tourist attractions as you would like.
You will be able to see more places and do more activities/tours than if you hadn't look for any information before arriving in the country.
It will help you avoid tourist traps as you will have an idea in mind of what you are going to visit and where the tourist spots are located.
Recommendations for planning a trip
Before we start, I have two recommendations:
Plan the trip in a very visual way to avoid getting overwhelmed; In addition, try to include all the final information in, at most, 1 or 2 sheets.
Even if you think that you will no longer need it, always save all the information and notes you have taken; because, if at any time you have to change your plans, you can easily recover it and you will not have to start over.
That being said, if you already know where you want to travel, go directly to step number 3, otherwise keep on reading.
Travel itinerary 1: choose a few countries
Travel itinerary 1: choose a few countries
Choose a few countries that you are excited to visit, this way you will have an idea of ​​the possibilities. To do this, base yourself on 3 things:
Ask yourself how many days you want to spend traveling and how much money you are willing to spend on transportation, in this way you will have a first filter. For example, would you be willing to spend US$300 on flights for a weekend getaway, or would you prefer to set a maximum amount of US$150?
Also consider whether the inconvenience of transportation is worth the stay. I mean, is it worth to take a plane and fly 16 hours to get to Thailand, and then stay in the country only 7 days, or is it better to postpone this trip for later when you have more time?
Take into account your personal tastes and what you want to do: if you are passionate about architecture, want to experiment with meditation or yoga, if you like going to the beach or to the mountains, if you have a hobby and want to take advantage of the trip to buy things when you are traveling,… there are a lot of different things you can do!
If you are traveling but do not want to spend too much, I recommend this post on how to find CHEAP FLIGHTS.
Where to find ideas
You can look for inspiration in travel blogs, Google images, watch videos on youtube, or look at travel pictures on instagram and pinterest.
These are very good options, since you will have a summary of what are the main tourist attractions of a country and you will be able to learn about the experiences of other people.
Travel itinerary 2: DECIDE THE DESTINATION
When you already have a few selected countries, begin to detail the information a little more, so you will see if the trip is realistically possible or not.
I highly recommend that you have in mind the following 5 points:
Inform yourself well about expenses
Being aware of the expenses that you are going to have when making a trip is crucial, both to avoid running out of money and not to overspend. I strongly recommend that you make a travel budget before leaving.
A  TRAVEL BUDGET is divided into the following 6 points:
transportation

: within the country, and also to enter and leave the country

food

: dinners, breakfasts, eating from the supermarket, etc…

accommodation

: always bring extra money in case there is a problem with the hotel and you decide to find another one

activities

: tours, theater tickets, kayak rental, etc…

visa to enter the country:

there are visas that are free and some that you will have to pay for. You should check this before leaving, since depending on your nationality and the destination you choose, you may need one.

travel insurance:

if you leave your country, you will most likely need to take out a travel insurance to cover unforeseen events. Find out well beforehand, because sometimes there are existing agreements between countries and you will not require a travel insurance, for example, te inhabitants of the Schengen area (Europe).

souvenirs

: usually when going on a getaway, people like to bring something as a souvenir for relatives and close friends and also buy something for themselves. These will be added expenses.

extra and unforeseen expenses:

this point is very important and is often not taken into account. Keep in mind that things don't always go as planned (for example, you could miss the plane or the bus and have to spend the night in a city you hadn't planned). Also, sometimes the ticket prices change, or when in the country you may feel like doing more activities. It is important to bring extra money to cover all these unforeseen expenses.
Avoid surprises with the prices
Keep in mind that sometimes the country's economy is not in line with the price of accommodation, and hotels may more expensive than expected.
In addition, it can happen that the price of the tickets to visit tourist attractions (natural parks , museum, etc) gets higher just for being foreigner, and this difference in price is completely legal. For example, in some countries, local people pay 10 times less.
With transportation it can also happen, but it is not so common or the price difference may not be so huge.
The point is, when you're abroad, you don't want face any surprises.
Travel safety
Safety is another very important issue when planning a trip. There are some countries that aren't safe outright, or have some areas that you'd better avoid because of existing conflicts.
You can look for this information on the website of the embassy of the country you are going to visit or on the official website of your country's government.
It wouldn't hurt to find out about dangerous animals that you might come across when going hiking or during outdoor activities. These are basically scorpions, snakes, or any bug that can kill you. You can ask at the hotel reception or, if you sign up for a tour, you can ask the guide.
Entry requirements
This point is very important so that you are not denied entry to the country you want to visit, and so you can get on your flight and pass immigration control without problems. In the following link you can CHECK the REQUIREMENTS to enter your destination country.
If you have a flight with stopovers, you should also find out if you need a visa to enter the country where you make the stopover, since there are countries that request it just to set foot in their territory.
This is what you will have to take into account when you find out about the entry requirements to the country:
if you need a visa, the price and where can you get it
Also ask if there are any additional costs when carrying out the visa procedures
In case you need a visa extension (because you want to stay longer in the country), look for information about the price of the extension, where you can get it and how long it takes
if there are mandatory vaccinations to enter the country, or if you need any additional documentation (such as the flight number, hotel reservations, a letter of invitation, etc…)
Weather and climate
Depending on the country and the altitude, the climate and temperature can change a lot. For example, visiting Hanoi in January is not the same as traveling in middle August when temperatures rise over 30ºC.
Find out if it is a place where it is very cold or, on the contrary, it is extremely hot. Especially if you have health problems or if you are traveling with older people. Keep in mind that the heat can have a great impact on a physical level.
In addition, there are some countries that have a rainy or dry season, hurricanes, etc. and all these things can have a huge impact on your trip and you may even have to cancel tours and spend the day at the hotel.
Travel itinerary 3: organize the route
This step is particularly relevant if you are planning a route, either between cities or between countries. Above all at a legal level, either for a matter of visas or permits, or vaccine requirements.
Making a good itinerary of the route you are planning ensures that what you have in mind is possible in reality and allows you to fully enjoy your trip. I list below the aspects that you should take into account.
Transportation and geography
The itinerary has to be logical both in terms of geography and transportation, since you don't want to be wandering aimlessly around the country.
It is particularly important that you make sure that there will be some method of direct transport from one point to the next, because many times you have to return to the capital, go to the next point or take many different types of transport and it ends up being a hassle.
In these kind of cases, it may be better for you to hire a transfer service instead of traveling by public transport. In this link you can check the KINDS of TRANSPORTATION that exist between two places and buy tickets or hire a transfer.
You also have to assess what is best for you: whether to plan a route through the same area, or choose places that are further away from each other; since making long journeys can can be exhausting, you may be wasting your time and sometimes it can get even more expensive.
Tourism level
When it comes to traveling, we all have our preferences. Sometimes depending on our own tastes or the type of trip we have decided to organize.
The amount of tourism in a place can affect our perception of it, and at the end of the day it can harm us when it comes to enjoying the activities it offers us.
In addition, in more isolated and remote places, the quality of the accommodations may be lower and this may affect our stay.
Before deciding if you want to visit a city/town, find out if it is a more or less touristy place, depending on what you expect from your trip, if you are more adventurous or if you prefer destinations that are alternative and calmer.
Variety is the spice of life
Normally, a same country or city offer different kinds of tourist attractions, and this will enrich your vacation.
Personally, I recommend that you try to add variety to your trip, you can go to places near the sea, visit the mountains, go to museums, try the traditional gastronomy, visit cathedrals,…
Even if you are a person who is passionate about, for example, the mountains, there is also a very wide range of activities to do: hiking, taking a route to waterfalls, rafting, caves, observing fauna. There are so many different things!
Travel itinerary 4: DETAIL THE TRIP
This is the most fun step, because you are going to finish giving the final shape to your trip. Take note of the following aspects.
Hotels/hostels
There are different budgets and ways of traveling. If you are short on budget and you are thinking of staying in a shared dorm, I recommend this post with advice for sleeping in HOSTELS.
That being said, these are the things you need to be clear about before leaving to make your arrival as smooth as possible:
Decide how many days are you going to stay in each place and book the accommodation (preferably with free cancellation)
Find out how to get to the hotel (if you are going by taxi, metro, bus, walking, etc.. .). If you don't want to have to depend on the information or prices offered at airports (they tend to scam), hire a TRANSFER to your HOTEL (👉PRICES), or download an offline map and the relevant apps (Uber, Grab,…).
Tourist attractions
When you are going to decide which attractions or sites you want to visit, you should inform yourself about all aspects of the experience so that no loose ends are left. Find information about:
if you can get by your own means to the places you want to visit (tourist attractions) or if you have to hire a tour
the ticket price and if there are discounts to visit several museums/mythical places in a certain period of time time (1 day, 3 days, 1 week,…) 
in case you want to drive (whether motorcycle or car), you should inform yourself about the legal aspect, since there are some countries that do not recognize foreign driving licenses, or only those from certain countries are accepted
When to hire tours and activities
If you like to have everything organized before you leave, you can book activities online (I recommend this website from TOURS and ACTIVITIES). Booking before arriving to the destination country has its advantages and disadvantages.
Advantages

of booking tours in advance:
When you arrive at the destination country/city you won't have to waste time hiring tours and comparing prices, since you will have done it beforehand.
In addition, by contracting this type of service from a specialized website or agency, you will ensure that you receive good treatment and you will avoid problems, especially if the

opinions of other travelers

.
There are countries that offer tours and activities visibly in tourist areas, but in other countries this does not happen and you may have more difficulties hiring tours. In these cases it is better to hire tours and activities in advance or at the hotel.
Disadvantages of booking tours in advance

:
If you are in a country where tours and activities are advertised everywhere, it may be cheaper than hiring them through third party. On the spot, you can also compare prices and haggle to try to get a good deal.
If you book in advance, the weather conditions may not be good and you may have to cancel the tour/activity.
Travel itinerary 5: Packing list
If you are traveling by plane, find out the weight and maximum baggage measurements on the official website of your airline. Keep in mind that there are no standard measurements and these depend on the company you fly with. In any case, I recommend that you travel light.
If you are traveling only with a carry-on bag and you are carrying unusual objects, remember to call the airport or ask for information to find out if everything is allowed.
Make a detailed list with everything you need and, also, do it with time in case you have to buy something. It is better that you do not depend on buying things when you arrive, because you may not find them, you may not know where to buy them, and besides, it is a waste of time and unnecessary worry.
Think that, when you return, the suitcase will weigh more because you will carry all the souvenirs. Remember to reserve a little extra space!
Always carry a small kit with band-aids and disinfectant and also if you need medications or vitamins.
Useful resources for your trip
Properly organizing a trip can help ensure a smooth and stress-free vacation. PLANING an ITINERARY and making a travel BUDGET can help you stay organized and avoid overspending.
While you're getting ready for your trip, don't forget to find a flight that fits your needs and budget. With this easy and efficient guide on how to find CHEAP FLIGHTS step-by-step, you'll be able to snag the perfect flight for your pocketbook.
When it comes to financial aspect of your trip, it's important to also think about how you will MANAGE your MONEY and cash once you arrive in the country or if you decide to travel by plane. Additionally, these tricks on how to WASH your CLOTHES during your trip, whether you're staying in a hotel, camping, or dorm, can help you save money and keep your clothes fresh.
If you're eager to explore the world but have a limited budget, a popular option is to VOLUNTEER while TRAVELING volunteer while traveling. This approach allows you to experience other cultures while also giving back, and it's also a great way to travel solo and meet new people.
If the idea of traveling alone interests you and you want to learn more, be sure to check out this post where I discuss all the BENEFITS of SOLO TRAVEL and how it can change you. And, if you are a woman, I highly recommend reading these tips for TRAVELING SOLO as a WOMAN, they will give you insight on how to ensure your safety while traveling and how to choose the right destination and avoid any unsafe situations.
Before I say goodbye, I want to share one final tip with you. From my personal experience, I understand how challenging it can be to TRAVEL while staying VEGAN. That's why I've put together a comprehensive guide filled with advice for traveling as a vegan. Inside, you'll find plenty of suggestions for ordering vegan meals at restaurants, information on where to purchase vegan personal care products, and even tips on how to prepare food in your hotel room!