Are you in Mexico City and don't know where to buy silver jewelry near the center? In the shops of this market they sell cheap silver with good designs.
Let me tell you what types of silver jewelry you will find, the prices and where it is located (including a map) and the best hoteles in CDMX.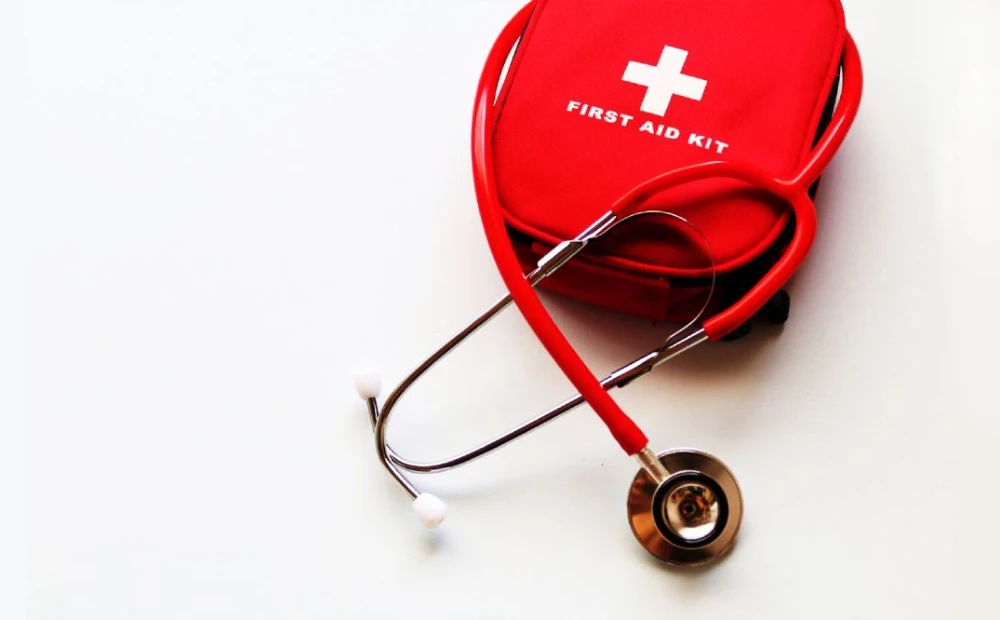 Best Travel Insurance for Mexico
Here is what you will find:
GUIDE TO BUY SILVER IN CDMX
If you find yourself in Mexico (here's a 👉GUIDE to MEXICO) and you're thinking about buying silver jewelry, I recommend a craft market in downtown Mexico City called the Ciudadela.
While you're in the capital, make sure you don't miss out on some incredible adventures. Experience the opportunity to soar over TEOTIHUACÁN in an AIR BALLOON for a unique view of the landscape and a glimpse into the country's rich history. For those who prefer to stay grounded, you can also visit the two impressive archaeological sites of TEOTIHUACÁN and TLATELOLCO on a car tour.
And, if you're a food lover, don't miss out on the must-do CULINARY TOUR to taste authentic Mexican cuisine. Lastly, don't forget to head up the NEVADO de TOLUCA VOLCANO for breathtaking views of the surrounding valleys.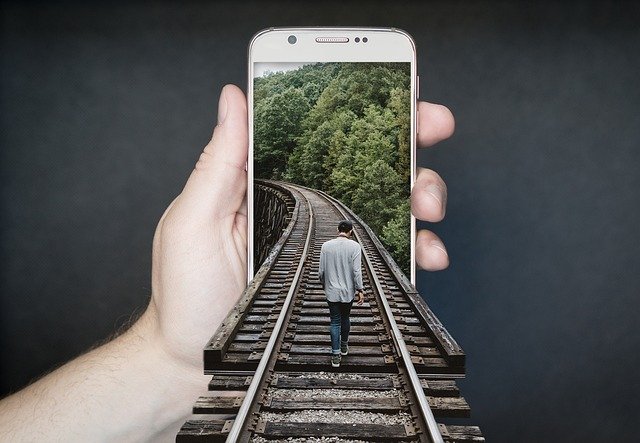 Travel to Mexico with Unlimited Data
---
If you're foreigner planning a trip, in this link you can check the ✅ SANITARY REQUIREMENTS and get a VISA. Also, to help you travel without spending too much, in this link you'll find ✈️ CHEAP FLIGHTS and a 💥10% DISCOUNT on your TRAVEL INSURANCE.
When browsing the internet during your trip, it is essential to use a 👉 QUALITY VPN to ensure your privacy and security. Additionally, bringing a ⭐ TRAVEL DEBIT CARD will help you avoid issues with carrying cash and reduce the risk of theft.
---
WHERE TO BUY SILVER JEWELRY IN CDMX
La Ciudadela is a covered handicrafts market that is located near Mexico City's center (👉Airport TANSFER PRICES).
It is well connected by public transport, and they sell various handicrafts (mostly souvenirs) and there are also different shops that sell silver jewelry.
They have everything: bracelets, necklaces, pendants, rings,… and the designs are also varied, from jewelry with a more classic and sober design, to ornate and modern-style necklaces, or combinations of silver with stones. And if you like skulls, there are some great bracelets.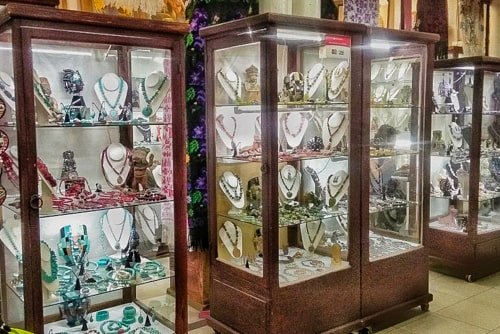 What type of silver should I buy?
There are quite a few types of silver depending on the level of purity and the alloys it is made of. So we find the 3 main types of silver: pure silver, 925 silver and 950 silver.
These are the differences:
Pure silver, as its name indicates, is 100% silver and has not been mixed with other metals or substances.
950 silver contains 95% silver and 5% copper.
925 silver or sterling silver is made up of 92.5% silver and 7.5% copper in order to make the silver harder. This makes silver more resistant to scratches and damages in everyday use.
The latter (925 silver) is the most common in jewelry pieces worldwide and is the one I recommend you to buy. You will recognize it because all the pieces are marked with this number, you have to look for it before making the purchase.
Keep in mind that if the silver you buy is less pure, its resale value in the market is lower (the quality should be reflected in the price). So be careful not to be cheated.
In addition, if you buy a silver that is not 925 (but has a higher amount of copper), that will be reflected in the color and quality of the material, since the silver will not be as white and will darken more quickly.
If the silver starts to darken, do not worry, it is a completely natural and reversible process. The solution is to clean it carefully so that it regains its characteristic beautiful color using one of these silver cleaning products.
Silver Prices
As for prices: the range is quite wide. There are stores where the price of silver is really good, I would dare to say that it is cheap (and even more so if you haggle a bit or take several jewels, since they will give you a discount); but then there are others in which the prices already rise more. So the best option is to ask and compare.
As a personal experience, I will tell you that it is a huge and exhausting place, there are many options of jewelry, bracelets, rings and silver necklaces and some very beautiful ones, so if I were in your place, I would take it easy and not look much the clock.
In case you decide to spend a few hours searching the stores and you get hungry, you need to know that there is also an area where they sell food at good prices, both faster things and full meals. So you can sit for a while, fill your stomach and pause to continue with more force.
How to get to the SILVER JEWELRY MARKET
When you go, it will be very easy to get there by public transport since the metro stop is a few streets away.
You have 3 different method options to get to the Ciudadela craft market:
you can go on line 1 and get off at the Balderas stop.
use line 3 and get off at the Balderas stop or the Juárez stop.
you can also take line 8, in this case the closest stop to the market is San Juan de Letrán
Here is the map with the location:
Where to stay in Mexico City
Looking for a place to stay in Mexico City? You're in luck! The city offers a range of lodging options, from top-notch hotels to more budget-friendly options. I've got you covered with the best hotels and hostels for three different budgets: high, medium, and low.
No matter your budget, you'll be able to find the perfect place to make the most of your trip.
High budget
Indulge in luxury at LAS ALCOBAS (👉price), a 5-star boutique hotel situated in the bustling neighborhood of Polanco. Surrounded by modern homes, art galleries, and top-notch restaurants, the hotel offers a convenient location for those seeking comfort and accessibility to the headquarters of major international corporations.
Take advantage of its prime location to explore museums and cultural events, or visit other key areas in the city with ease. And, with a full-service spa, gym, and free parking on-site, Las Alcobas is the ultimate choice for those seeking a smooth and luxurious stay.Regenerate response
SOFITEL MEXICO CITY REFORMA (👉price) is a sophisticated 5-star hotel that blends French flair with the vibrant culture of Mexico, located in the historic Reforma district. With 3 restaurants, 2 bars, a swimming pool, gym, massage service, and sauna, you'll have everything you need for a relaxing and comfortable stay.
Pet-friendly and offering parking and meeting rooms for your business needs, book your stay at Sofitel Mexico City Reforma to experience the best of both worlds.
Medium budget
Stay in style at EL PATIO 77 (👉price) , a 3-star eco-friendly Bed & Breakfast located in the heart of Mexico City. This 1890's mansion boasts 8 stylishly restored rooms, featuring historic charm with vaulted ceilings, stained glass skylights, and dark wood staircases.
Just a 10-minute drive from monuments like Monumento a la Revolución and Monumento El Ángel de la Independencia, exploring the city is a breeze. Experience a true gem in the heart of Mexico's capital!
Discover the El V65 Mexico (👉precio) a 3-star hotel in a prime location. Located at the crossroads of the Chapultepec forest and the trendy Condesa neighborhood, this area has undergone a cultural, artistic, and culinary revival, making it a must-see destination.
Each room boasts a modern, stylish design, with a bedroom, bathroom, and living room. Come experience this vibrant neighborhood for yourself and see why it's one of Mexico City's most fascinating areas.
Low budget
VIAJERO CDMX CENTRO (👉price) hostel is the ideal choice for an authentic experience in the heart of Mexico City's historic center. With landmarks like the Palace of Fine Arts, the Zócalo, the Cathedral, the Templo Mayor, and La Alameda Park just a few minutes' walk away, you won't miss a beat.
It features an indoor patio with a bar and restaurant and internet-friendly work spaces. Offering both private rooms and shared dorms, you can choose the option that fits your needs best. Book now and embark on a one-of-a-kind adventure in the heart of the city!
MEXICO CITY HOSTEL (👉price) is just steps away from the magnificent Cathedral and the city's central square, Zócalo. With options ranging from private rooms to shared dorms, you'll find the perfect accommodation to fit your needs.
You'll also love the traditional-style patio, adding an extra touch of charm to your stay. Don't miss the chance to immerse yourself in the true heart of the city at this hostel.
SAVE money ON YOUR VISIT TO CDMX
If you want to make the most of your stay in Mexico City, I recommend the MEXICO XITY PASS to save money while you visit the city. Next, I list the advantages and the prices that it offers (free for children under 2 years).
Advantages of Mexico City Pass
MEXICO CITY PASS (👉prices) gives you access to more than 20 different activities and tours, and also allows you to skip the waiting lines. In addition, with the 3, 5 or 15 days modalities, you will receive a SIM card totally free.
The 10 most popular attractions in Mexico City that are included with the card are the following: Tacos and Mezcal Food Tour, Chocolate Museum, City Tour and National Museum of Anthropology, Six Flags Mexico, National Museum of Anthropology , Tequila and Mezcal Museum, Latin American Tower, Papalote Children's Museum, Inbursa Aquarium and tour of San Miguel de Allende.
TOURS AND ACTIVITIES IN CDMX
Mexico is a culturally very rich country and its nature is spectacular. In addition, Mexico City has countless museums to visit and many Mexican dishes that you should not miss.
Here you can find a list with some tours and trips in Mexico City and surroundings so you can make the most of your visit.
Is it safe to travel to Mexico?
Mexico is a country where violent crime, such as robbery, homicide, and kidnapping, is common. There are states that it is not recommended to travel to ecause of safety reasons. Bellow, you'll find a list of the places that you should avoid.
The following states are not recommended for travel: Colima, Guerrero, Michoacan, Sinaloa, and Tamaulipas. And take extra precautions in Baja California, Chihuahua, Coahuila, Durango, Guanajuato, Jalisco, Mexico State, Morelos, Nayarit, Sonora, and Zacatecas.
Remember to follow these recommendations:
In case of robbery, do not resist physically.
Do not show a high purchasing power, that is, do not go with jewels, bags, etc … that are expensive.
Be careful if you go out at night, and stay in crowded places where you are surrounded by other people.
Thefts are usual (at guntpoint and during daytime), so don't go with the camera or mobile in your hand or hang out of your neck.
Try to avoid carrying the backpack on the back. Put it in front of you, or use a belt pouch or a cross bag.
I, personally, spent 4 months solo traveling around Mexico (I was in Puerto Escondido + Chacahua, Huatulco, Mexico City, Holbox, Merida, Valladolid, Tulum, Bacalar, Isla Mujeres, Cozumel and Playa del Carmen) and I didn't find myself in any dangerous situation.
Although in most of these places murders took place in the middle of the street and people staying in the same hostel as me were robbed at gunpoint. But don't let this scare you! Traveling to Mexico is totally possible, in fact it is a country with a lot of tourism.
In any case, it is always a good idea to have a TRAVEL INSURANCE that can compensate you economically and help you if a medical emergency arises.
If you are interested in traveling alone, I recommend this article on the reasons and benefits of solo traveling and this other article with tips for traveling alone as a woman. I encourage you to try it as it is a great and very beneficial experience for oneself.
Places to visit in Mexico
As you may have already seen, Mexico is a huge country and has beautiful places to discover. Here are some of the places worth visiting during your trip:
Puerto Escondido
Puerto Escondido is located in Oaxaca and has its own airport with regular flights from Mexico City. Its main attractions are the beaches, snorkeling and surfing.
Due to its waves, it is a very good place to practice surfing or learn this sport, Zicatela being its most famous beach. If you don't have a board, don't worry: there are many places where you can rent or even buy one.
Another remarkable place is Lagunas de Chacahua. It is a natural paradise located a few kilometers from Puerto Escondido. Here, apart from surfing, you can enjoy the beach and its relaxed atmosphere.
Cozumel
Cozumel is an island that is located in front of Playa del Carmen (Quintana Roo). It is a beach tourist destination that stands out not only for its white sand but also for its underwater life.
In its waters you can snorkel and dive, and discover sunken ships that, over the years, have become beautiful reefs. The boat tour to Cielito is particularly beautiful, where you can see lots of very large starfish in turquoise blue water.
Huatulco
Huatulco is a quiet town close to the main beaches of the region (such as Playa la Distribución). Here you can snorkel, tan on the beach and enjoy Mexican food.
If you go a little further from the center, the beaches are less crowded and you can enjoy more tranquility and its arid natural landscape full of cacti.
I hope this information has been helpful to you and that you have a great time in Mexico!