If you're in Bangkok and want to visit a typical Thai market, Wang Lang is one of your best options. It's one of Bangkok's oldest markets, and was once the largest market in Thonburi district.
In this post, you'll also find what to do in the capital of Thailand, and how to get to the city from the airport by TRANSFER (👉prices) or public transport.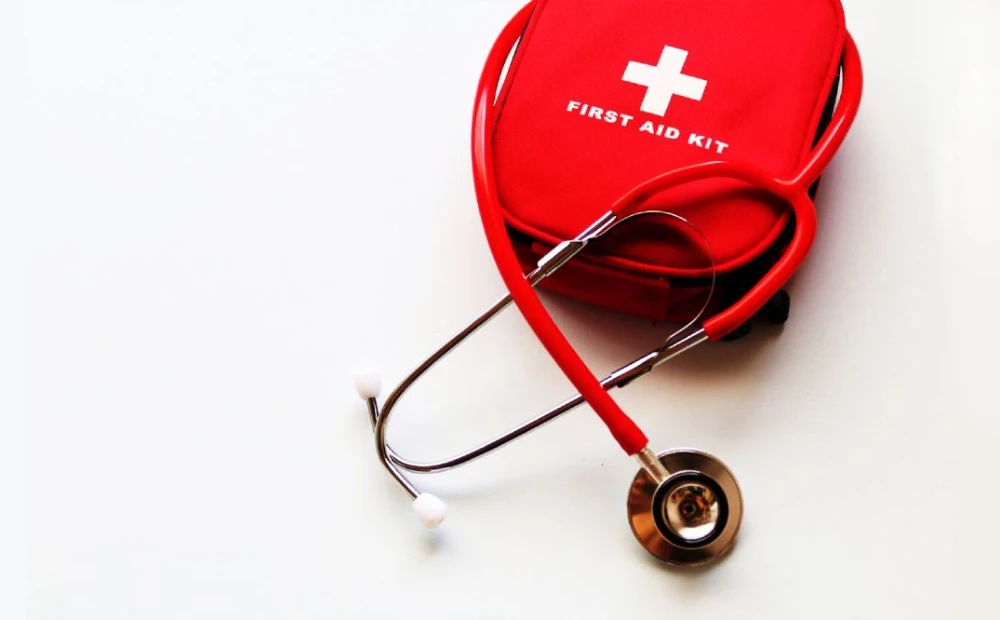 Best Travel Insurance for Thailand
Here is what you will find:
Bangkok (Thailand)
If you're planning a trip to Thailand (👉GUIDE to THAILAND), you need to know that it's a country characterized by its numerous temples and historical monuments, its street and traditional food (like pad thai), its landscapes, and for being home to some of the world's best beaches.
---
If you're not a thai citizen, I recommend this link where you can check the ✅REQUIREMENTS and get the VISA. Also, so you can travel peacefully without worrying about your health and safety, here you'll find a 💥 TRAVEL INSURANCE. And don't forget to get 🏠10€/10$ DISCOUNT on ACCOMODATION!
---
Bangkok (👉GUIDE TO BANGKOK) is a bustling, cosmopolitan city where ancient tradition meets modernity. Here, you can enjoy Buddhist temples and towering skyscrapers, and witness the chaotic traffic and the tranquility of the canals.
Bangkok is a city with a lot to offer in terms of activities and sights. Its popular NIGHT MARKETS are a great place to shop and try all sorts of STREET FOOD, the FLOATING MARKETS offer a unique and picturesque experience, and the ruins of AYUTTHAYA are a great option to explore Bangkok history.
If you're short on time, you can choose a 1-DAY TOUR that covers the city's major attractions.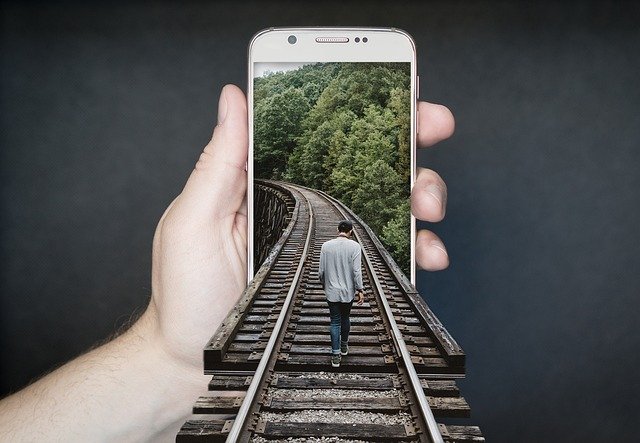 Travel to Thailand with Unlimited Data
Wang Lang market (Bangkok )
The Wang Lang is the perfect excuse to take the ferry and cross the Chao Phraya. It extends through different streets in the area, all endowed with the same chaos and typical thai disorder. In the multiple stalls that cover every inch of public space you will find food, shoes, handbags, bracelets and a myriad of things more, some of them of doubtful utility or aesthetic taste. My favorite article of the trip? All the Doraemon merchandise that you can imagine and these unforgettable fish-shaped flip flops, a must at the beach.

There is a primary school and a School of Nursing very close to the market, and in the afternoon the students and parents who go to pick up their children, use to buy dinner at the market, they are very easy to distinguish, because in Thailand it is mandatory to wear a uniform until the university. You can taste different kinds of street food, but there's not so much quantity or assortment as in other places, such as Chinatown, although it is still a good option and you are going to fill your stomach for sure, there's also one of the biggest sushi stores that I saw in Thailand, a cool place to have a snack.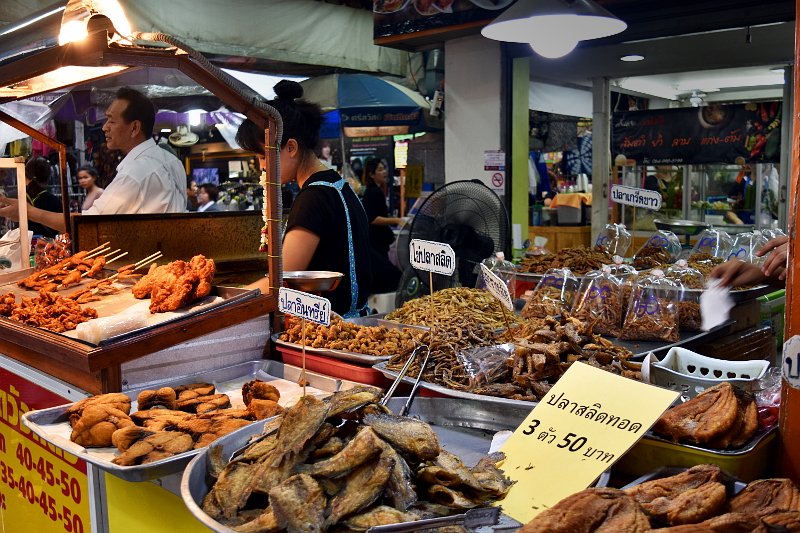 I would recommend this market to see the daily life of Bangkok locals, here you will be far from the: taxi, taxi! Tuc tuc, tuc tuc!, and walk peacefully among colorful knickknacks. Try to get away from the main part of the market and take a walk through the surroundings, not far away there is a temple, the school that I have told you, and locals selling aquarium fish in cubes arranged on top of folding plastic tables, very rudimentary. This small tour will also give you the opportunity to see how the houses, kitchens, etc. of local people look like and in which conditions these families live .
You can enjoy the Wang Lang market every day of the week from 8 a.m. until 7 p.m.
To get there, I'd take the ferry until the Prannok Pier, the market starts at the pier itself and, from there, it extends towards the west. Keep in mind that there are two types of ferry, those that move up and down the river, and those that cross it.
Take a look at the map below, so you do not get lost.
Tours and activities in Bangkok
Bangkok is a very lively city with a diversity of activities and places to see and discover. Its markets are endless, and this city perfectly combines modernity with tradition.
Here is a list of the tours and activities that you can do in this city:
How to get from the airport to the center
In Bangkok, the airport that receives international flights is Suvarnabhumi and is located 30km from the city. I'll tell you how to get to the city center in 4 different ways:
Shuttle/transfer
Taking a SHUTTLE (👉price) is the most comfortable option to get to the center of Bangkok, especially for large groups. They will wait for you at the airport and take you directly to the hotel.
One of the problems with taking a taxi in Bangkok is that sometimes they tell you that they know the hotel, but they take you to another hotel, charge you the fare and leave (it happened to me twice). The transfer is a more professional service and you will avoid problems.
Airport Rail Link (train)
The Airport Rail Link (👉price and schedule) takes you to Bangkok in 25 minutes. There are two main stations for commuters: Makkasan (to transfer to the subway) and Phaya Thai (connecting to the Skytrain). The single ticket will cost you 45BHT.
Taxi
At the airport exit, you'll find taxis readily available to transport you to your hotel. However, it's important to be aware of a potential issue with this service. Some taxi drivers have been known to overcharge unsuspecting tourists or even take them to the wrong hotel.
Therefore, it's advisable to exercise caution and ensure that you choose a reputable taxi or consider alternative transportation options to avoid any inconvenience or scams.
bus
It is the cheapest option of the 4 (the ticket will cost you between 25 and 50BHT); but also the slowest, since it will take between 1 and 2 hours to arrive.
If you are staying on Khao San Road, there is a direct bus for approximately 60BHT.
Where to stay in Bangkok
Bangkok is a very large city with different areas and neighborhoods. I will tell you which are the most interesting, economical or fun to stay during your stay:
Khaosan Road y Chinatown
Khaosan Road is a bustling and renowned street in Bangkok, especially among backpackers who prefer staying in hostels and seeking affordable accommodation.
Just nearby is Bangkok's vibrant Chinatown, which has two significant advantages. Firstly, it's located close to the central train station, and secondly, it's adjacent to Yaowarat Street, where you can find a scrumptious street food market at night.
Sukhumvit
This area is great – it's well-connected and has lots of affordable options for shopping, dining, and lodging, all right in the heart of the city. Plus, it's known for its lively nightlife scene, with plenty of bars, nightclubs, and even a couple of Bangkok's famous red-light districts.
Chao Praya River
I would suggest staying on the east side of the Chao Phraya River for your accommodation. The views are breathtaking, and it's the perfect spot to enjoy a drink or dinner while watching the sunset. The only downside is that the area can be quite pricey.
Is it safe to travel to Thailand?
Thailand is a safe country to travel, although in recent years there has been an increase in robberies in Bangkok and the main tourist destinations. If you are a victim of robbery or accident, you should call the Tourist Police at 1155.
Remember to follow these recommendations:
If you're being robbed, don't try to fight back physically.
Also, don't flaunt your wealth by wearing expensive jewelry or carrying designer purses.
It's best to be cautious when you're out and about, especially at night, and stick to well-populated areas.
Keep your valuables close to your body and out of sight to avoid being a target for thieves (your camera, phone,..).
And finally, don't carry your backpack on your back where it's easy for someone to snatch it; carry it in front of you or use a belt bag or cross-body bag instead.
It's legally forbidden to speak badly of the monarchy. Any criticism or insult will be considered a crime and leads to a long stay in prison.
When organizing your itinerary, you should avoid border areas with Malaysia, Burma, Cambodia and Laos; and in particular Yala, Pattani, Narathiwat and Songkhla.
Attacks, territorial disputes, acts of violence, land mines, drug and human trafficking are common in these areas.
If you're thinking about renting a car or motorcycle while you're abroad, don't leave your passport as collateral. If there's any damage, the rental company could use it as leverage to get money from you.
Remember that the accident rate for motorcycles is very high, and many of them end in the death of the driver. Wear a helmet, always check that the brakes are in good working condition (most of them don't stop well), and get TRAVEL INSURANCE.
Eating vegan in Thailand
It's easy to find local restaurants in Thailand that serve vegetarian and vegan dishes. You shouldn't have any problem eating vegan, although it's better to ask before ordering. Fish sauce and oyster sauce are used as the base of many dishes.
In October, a religious festival that is characterized by vegan food takes place. You'll see that the street food stalls are decorated with yellow flags with red letters. This is an indicator of vegan food (and it's very yummy).
Here are three recommendations, and in this link you can read tips for traveling vegan.
Try to stay at hotels that are known for their vegan and vegetarian dishes. This is the best option and the most practical if you don't want to have to worry about finding restaurants with vegan options.
Before going on a tour that includes a meal, always mention that you are vegan or vegetarian, so they can adapt the food.
Thailand is a country where you can find a wide variety of fresh products (fruits and vegetables) to prepare salads and fruit-based breakfasts.
In any city or town you go to, you will easily find a market or street vendor where you can do your shopping.