Are you interested in visiting the pyramids and wondering how to get to Teotihuacán from Mexico City (CDMX)? Let me tell you how to get there by booking a TOUR (👉price), or by taking a bus, car, or taxi.
Furthermore, I'll provide information on the 👉PRICE of the SKIP-THE-LINE-TICKETS, the BEST HOTELS to stay in Mexico City, and how to SAVE MONEY during your visit.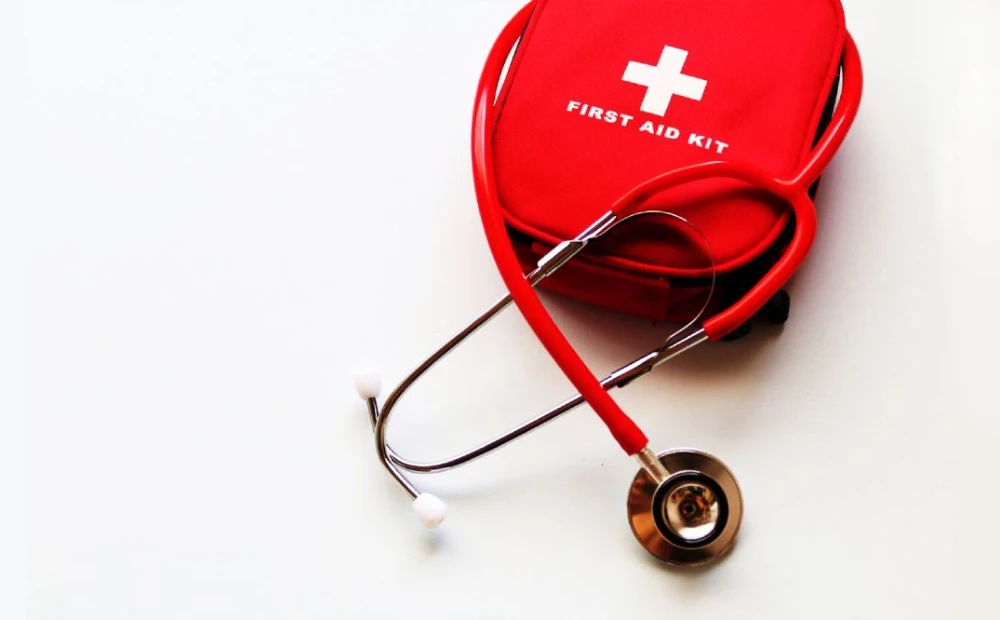 Best Travel Insurance for Mexico
Here is what you will find:
How to get to Teotihuacán Pyramids
If you are planning a trip to Mexico (👉GUIDE to MEXICO), you need to know that it is a country with a great cultural and natural wealth. It is full of sites to discover, traditions to learn about and activities to join.
---
If you're foreigner planning a trip, in this link you can check the ✅ SANITARY REQUIREMENTS and get a VISA. Also, to help you travel without spending too much, in this link you'll find ✈️ CHEAP FLIGHTS and a 💥10% DISCOUNT on your TRAVEL INSURANCE.
When browsing the internet during your trip, it is essential to use a 👉 QUALITY VPN to ensure your privacy and security. Additionally, bringing a ⭐ TRAVEL DEBIT CARD will help you avoid issues with carrying cash and reduce the risk of theft.
---
Teotihuacán is one of the most impressive archaeological sites, with the Sun and Moon pyramids along with the Temple of Quetzalcóatl being the most prominent structures in the area.
This ancient Mesoamerican city has a fascinating history that dates back more than 2,000 years. Walking along the Avenue of the Dead, which connects the pyramids, is an awe-inspiring experience that left me speechless.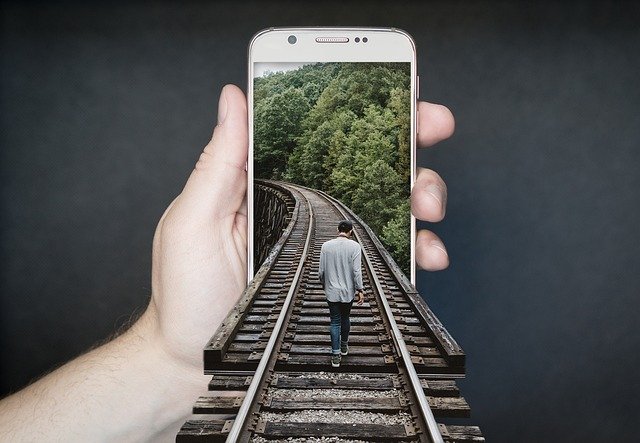 Travel to Mexico with Unlimited Data
Transportation options for reaching Teotihuacán
Teotihuacán is one of the most impressive and visited archaeological sites in Mexico, located about 40 kilometers northeast of Mexico City. If you are in the capital and want to visit this incredible place, below are the options for getting there:
By

TOUR (👉price)

: If you want to enjoy a complete experience, hiring a guided tour is the most comfortable option. There are many tour operators that offer day trips from Mexico City.
By private or rental car: If you want more freedom to plan your trip and visit other places along the way, you can rent a car and drive to Teotihuacán yourself.
By bus: This is the most economical way to get to Teotihuacán. There are several bus lines that offer this service and you can take it from different terminals in the city.
By taxi: If you prefer a more comfortable and private trip, you can also hire a taxi to take you directly to Teotihuacán.
Take a tour to visit Teotihuacán
Visiting Teotihuacán is a unique cultural and archaeological experience in Mexico. The pre-Hispanic city is located about 50 km northeast of Mexico City and is famous for its impressive pyramids, temples, and squares. If you plan to visit Teotihuacán, you might want to consider hiring a tour to make the most of your experience.
If you choose to go on a tour, there are various options depending on your preferences. You can start with the TEOTIHUACÁN & TLATELOLCO (👉price), or if you want to learn more about tequila, the TEOTIHUACÁN + TEQUILA TASTING (👉price) tour is also available.
For the more adventurous, you can fly over TEOTIHUACAN in an air BALLOON (👉 price) and experience the breathtaking beauty of the landscape and pyramids, along with the colorful spectacle created by all the balloons flying together.
One of the main benefits of taking a tour is that you get detailed information about the history and culture of Teotihuacán. Tour guides are well-equipped to explain the function and significance of the different structures and monuments of the city. Moreover, a good guide can provide enriching anecdotes and interesting details that aren't typically found in tourist guides.
Another advantage of taking a tour is the convenience it offers. By hiring a tour, you don't have to worry about transportation, food, or accommodation logistics, as everything is arranged by the travel agency. This can save time and allow you to focus on enjoying your visit to Teotihuacán. Additionally, if you travel with a group, you can meet other travelers and share the experience with them.
How to get from CDMX to Teotihuacán desde by
cAR
Getting to Teotihuacan by car from Mexico City is a great option for those who want to explore this impressive pre-Hispanic city in a personalized and independent way. Here are some useful tips to help you plan your road trip.
Before leaving Mexico City, it's important to check the traffic conditions, especially if you're traveling during peak hours. I recommend avoiding rush hours, especially if you're not familiar with the roads and traffic in the city.
Follow these steps to reach Teotihuacan by car from Mexico City:
Take Federal Highway 85D towards Pachuca. Make sure to maintain the speed limit and be attentive to the traffic signs.
Continue on the road until you reach the turnoff to Teotihuacan, which is located at kilometer 28. Follow the signs that indicate the entrance to the archaeological site.
Once you arrive at the entrance, you can park your car in the designated parking area. The parking fee is very affordable.
After parking your car, purchase the entrance 👉

PRICE of the SKIP-THE-LINE-TICKET

and then access the archaeological site on foot.
How to get to Teotihuacán FROM Mexico city by
bus
If you're in Mexico City and want to visit the impressive ruins of Teotihuacan, taking the public bus is an economic and convenient option.
The bus trip from Mexico City to Teotihuacan takes approximately one hour, depending on traffic. The distance to travel is about 50 kilometers.
Here are the steps to take the bus to Teotihuacan from Mexico City:
Head to the Autobuses del Norte bus station, located on Avenida de los Insurgentes Norte 4907, Santa Isabel Tola neighborhood, Gustavo A. Madero, CP 07010, Mexico City. You can get there by metro or taxi.
Purchase your ticket at the "Autobuses Teotihuacan" bus company's ticket counter. The round-trip ticket price is about 100 Mexican pesos per person.
Board the bus that will take you to Teotihuacan and enjoy the scenery on the way.
Once you arrive at the archaeological site, get off the bus and head to the entrance to purchase your entrance fee 👉PRICE of the SKIP-THE-LINE-TICKET for access to the archaeological site.
I recommend arriving early to avoid crowds and enjoy the experience of exploring Teotihuacan. You won't regret visiting this archaeological wonder on your trip to Mexico City!
How to get to Teotihuacán FROM Mexico city by
TAXI
If you're looking for a comfortable and quick way to explore the impressive archaeological site of Teotihuacan, taking a taxi from Mexico City is a great option. The distance between the capital and the pyramids is about 50 kilometers, and the taxi ride usually takes around an hour, depending on the traffic.
If you decide to take a taxi to get to Teotihuacan, here are the steps to follow:
Find a safe taxi: Make sure it's an official taxi with authorized plates and driver. You can ask for help at the reception of your hotel or use a trusted taxi app.
Agree on the price: As it's a taxi service, you'll need to agree on the price with the driver before departing. The cost may vary depending on the area where you are, but it should be around 880 MXN (48 USD).
Enjoy the ride: During the journey, you can enjoy the landscapes surrounding Mexico City.
Arrival at Teotihuacan: Once you arrive at the entrance to the pyramids, you'll need to pay the ENTRANCE fee 👉PRICE of the SKIP-THE-LINE-TICKET.
Where to stay in Mexico City
Looking for a place to stay in Mexico City? You're in luck! The city offers a range of lodging options, from top-notch hotels to more budget-friendly options. I've got you covered with the best hotels and hostels for three different budgets: high, medium, and low.
No matter your budget, you'll be able to find the perfect place to make the most of your trip.
High budget
Indulge in luxury at LAS ALCOBAS (👉price), a 5-star boutique hotel situated in the bustling neighborhood of Polanco. Surrounded by modern homes, art galleries, and top-notch restaurants, the hotel offers a convenient location for those seeking comfort and accessibility to the headquarters of major international corporations.
Take advantage of its prime location to explore museums and cultural events, or visit other key areas in the city with ease. And, with a full-service spa, gym, and free parking on-site, Las Alcobas is the ultimate choice for those seeking a smooth and luxurious stay.Regenerate response
SOFITEL MEXICO CITY REFORMA (👉price) is a sophisticated 5-star hotel that blends French flair with the vibrant culture of Mexico, located in the historic Reforma district. With 3 restaurants, 2 bars, a swimming pool, gym, massage service, and sauna, you'll have everything you need for a relaxing and comfortable stay.
Pet-friendly and offering parking and meeting rooms for your business needs, book your stay at Sofitel Mexico City Reforma to experience the best of both worlds.
Medium budget
Stay in style at EL PATIO 77 (👉price) , a 3-star eco-friendly Bed & Breakfast located in the heart of Mexico City. This 1890's mansion boasts 8 stylishly restored rooms, featuring historic charm with vaulted ceilings, stained glass skylights, and dark wood staircases.
Just a 10-minute drive from monuments like Monumento a la Revolución and Monumento El Ángel de la Independencia, exploring the city is a breeze. Experience a true gem in the heart of Mexico's capital!
Discover the El V65 Mexico (👉precio) a 3-star hotel in a prime location. Located at the crossroads of the Chapultepec forest and the trendy Condesa neighborhood, this area has undergone a cultural, artistic, and culinary revival, making it a must-see destination.
Each room boasts a modern, stylish design, with a bedroom, bathroom, and living room. Come experience this vibrant neighborhood for yourself and see why it's one of Mexico City's most fascinating areas.
Low budget
VIAJERO CDMX CENTRO (👉price) hostel is the ideal choice for an authentic experience in the heart of Mexico City's historic center. With landmarks like the Palace of Fine Arts, the Zócalo, the Cathedral, the Templo Mayor, and La Alameda Park just a few minutes' walk away, you won't miss a beat.
It features an indoor patio with a bar and restaurant and internet-friendly work spaces. Offering both private rooms and shared dorms, you can choose the option that fits your needs best. Book now and embark on a one-of-a-kind adventure in the heart of the city!
MEXICO CITY HOSTEL (👉price) is just steps away from the magnificent Cathedral and the city's central square, Zócalo. With options ranging from private rooms to shared dorms, you'll find the perfect accommodation to fit your needs.
You'll also love the traditional-style patio, adding an extra touch of charm to your stay. Don't miss the chance to immerse yourself in the true heart of the city at this hostel.
TOURS AND ACTIVITIES IN CDMX
Mexico is a culturally very rich country and its nature is spectacular. In addition, Mexico City has countless museums to visit and many Mexican dishes that you should not miss.
Here you can find a list with some tours and trips in Mexico City and surroundings so you can make the most of your visit.
Save money on your visit to CDMX
If you want to make the most of your stay in Mexico City, I recommend the MEXICO XITY PASS to save money while you visit the city. Next, I list the advantages and the prices that it offers (free for children under 2 years).
Advantages of Mexico City Pass
MEXICO CITY PASS (👉prices) gives you access to more than 20 different activities and tours, and also allows you to skip the waiting lines. In addition, with the 3, 5 or 15 days modalities, you will receive a SIM card totally free.
The 10 most popular attractions in Mexico City that are included with the card are the following: Tacos and Mezcal Food Tour, Chocolate Museum, City Tour and National Museum of Anthropology, Six Flags Mexico, National Museum of Anthropology , Tequila and Mezcal Museum, Latin American Tower, Papalote Children's Museum, Inbursa Aquarium and tour of San Miguel de Allende.
Is it safe to travel to Mexico?
Mexico is a country where violent crime, such as robbery, homicide, and kidnapping, is common. There are states that it is not recommended to travel to ecause of safety reasons. Bellow, you'll find a list of the places that you should avoid.
The following states are not recommended for travel: Colima, Guerrero, Michoacan, Sinaloa, and Tamaulipas. And take extra precautions in Baja California, Chihuahua, Coahuila, Durango, Guanajuato, Jalisco, Mexico State, Morelos, Nayarit, Sonora, and Zacatecas.
Remember to follow these recommendations:
In case of robbery, do not resist physically.
Do not show a high purchasing power, that is, do not go with jewels, bags, etc … that are expensive.
Be careful if you go out at night, and stay in crowded places where you are surrounded by other people.
Thefts are usual (at guntpoint and during daytime), so don't go with the camera or mobile in your hand or hang out of your neck.
Try to avoid carrying the backpack on the back. Put it in front of you, or use a belt pouch or a cross bag.
I, personally, spent 4 months solo traveling around Mexico (I was in Puerto Escondido + Chacahua, Huatulco, Mexico City, Holbox, Merida, Valladolid, Tulum, Bacalar, Isla Mujeres, Cozumel and Playa del Carmen) and I didn't find myself in any dangerous situation.
Although in most of these places murders took place in the middle of the street and people staying in the same hostel as me were robbed at gunpoint. But don't let this scare you! Traveling to Mexico is totally possible, in fact it is a country with a lot of tourism.
In any case, it is always a good idea to have a TRAVEL INSURANCE that can compensate you economically and help you if a medical emergency arises.
If you are interested in traveling alone, I recommend this article on the reasons and benefits of solo traveling and this other article with tips for traveling alone as a woman. I encourage you to try it as it is a great and very beneficial experience for oneself.