Ready to explore the fascinating destinations of Thailand for 15 days? Get ready to immerse yourself in the vibrant culture, delight in the exquisite cuisine and marvel at the dreamlike landscapes this country has to offer. In this article, I will guide you day by day through an exciting 15-day Thailand itinerary. From bustling Bangkok to the tranquil beauty of Koh Samui, you'll discover all the exciting places to visit. Let's start!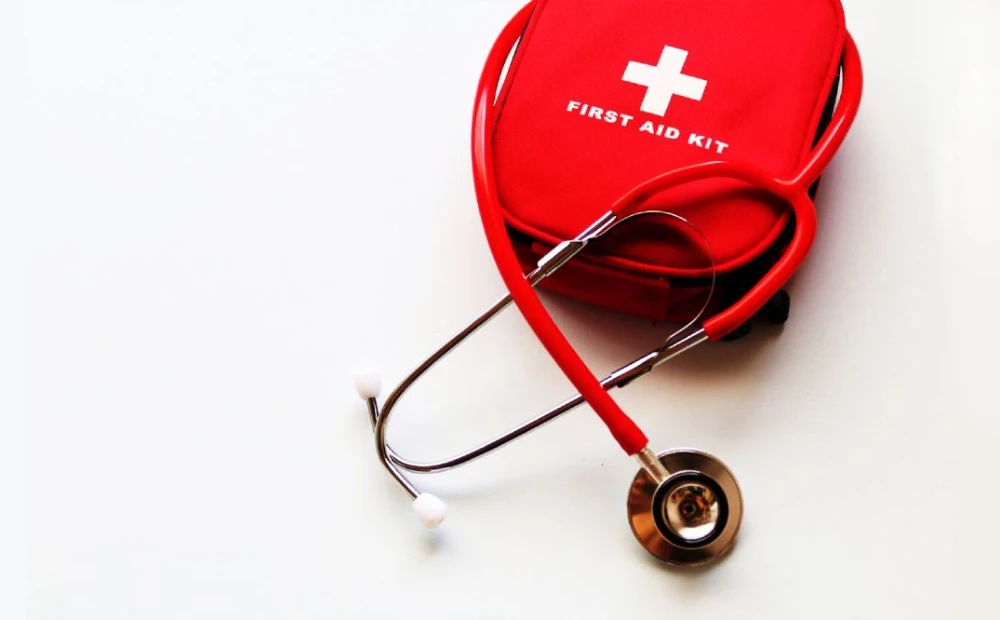 Best Travel Insurance for Thailand
Here is what you will find:
2-week route through Thailand
In this 15-day itinerary through Thailand you will find a detailed explanation day by day, including the most interesting activities and the best places to see. As well as the transport that you must use to move from one town to the next. I hope this guide will inspire you and help you plan your next vacation.
Day 1 – Welcome to Bangkok, the City of Contrasts
Your adventure begins in Bangkok, a metropolis full of life and contrasts. Explore the impressive Grand Palace and the Temple of the Emerald Buddha. Immerse yourself in the vibrant street life of the famous Khao San Road and savor delicious Thai street food at local stalls. Don't miss a boat ride on the Chao Phraya River to admire the temples along its banks.
[Explanation about transportation] To get around the city, use the public transportation system BTS Skytrain or the water taxi known as "Chao Phraya Express Boat". Both will allow you to move efficiently around the city and visit the different places of interest.
Day 2-3 – Discover the Magic of Chiang Mai
Head to the north of Thailand and arrive in Chiang Mai, a charming city surrounded by mountains. Explore historic temples such as Wat Phra That Doi Suthep and Wat Chedi Luang. Immerse yourself in the colorful street market on Sunday Walking Street and enjoy authentic Northern Thai cuisine. If you are passionate about nature, don't miss the opportunity to visit the Elephant Nature Park, where you can ethically interact with rescued elephants.
[Transportation Explanation] To travel from Bangkok to Chiang Mai, you can choose to take a quick flight of about 1 hour or enjoy a scenic overnight train ride. Both options will give you a unique experience while you travel to your next destination.
Day 4-6 – Relax on the Beaches of Phuket
It's time to enjoy the sun, sea and sand on the beautiful island of Phuket. Explore white sand beaches like Patong Beach and Kata Beach. Take an exciting boat tour of the Phi Phi Islands and discover the stunning Maya Bay, made famous by the movie "The Beach". If you are looking for something quieter, visit Nai Harn beach and enjoy its serenity.
[Transportation explanation] From Chiang Mai, you can fly directly to Phuket and then take a taxi or local public transport to your hotel on the island. Be sure to take advantage of water transportation options, such as long-tail boats, to explore the beautiful nearby islands.
Day 7-9 – Discover the Beauty of Ao Nang
We continue our journey to Ao Nang, a picturesque coastal city located in the Krabi province. Explore the famous Railay Beach, known for its spectacular rock formations and rock climbing opportunities. Take a boat tour of nearby islands, such as the Hong Islands, and discover their impressive bays and caves. If you are passionate about diving or snorkelling, the Phi Phi Islands also offer incredible opportunities to explore the underwater world.
[Explanation about transportation] From Phuket, you can take a ferry or a taxi to reach Ao Nang. Once there, you can easily get around on foot or rent a motorbike to explore the surroundings.
Day 10-15 – Relax in Koh Samui, the Tropical Paradise
We end our itinerary on the beautiful island of Koh Samui, famous for its dream beaches and luxurious resorts. Relax on the beaches of Chaweng and Lamai, and enjoy water activities such as paddle boarding or kayaking. Explore the Big Buddha Temple and enjoy stunning panoramic views from the Lad Koh lookout. For a more authentic experience, visit the Hua Thanon Fish Market and try the fresh flavors of the local cuisine.
[Explanation about transportation] From Ao Nang, you can take a flight or a ferry to Koh Samui. Once on the island, you can get around in local taxis, rent a scooter, or use the transportation services offered by the resorts.