In the middle of the district of Raval, Bar Marsella has been in bussiness since 1820 and few changes have been made since then. It is said that some of the most illustrious personalities of the last century were regular customers at some point: Dalí, Picasso, Hemmingway, Gaudí…
Best Travel Insurance for Spain
Here is what you will find:
ABSINTH in BAR MARSELLA (Barcelona)
It's a bar with a long bohemian tradition that is famous for its absinthe and the ritual that accompanies it. Some sugar, water, a lighter and a ration of this aniseed liquid will make us feel that we are part of the set. If you are not absinthe lovers, there's also an offer in cocktails and beer, different strokes for different folks.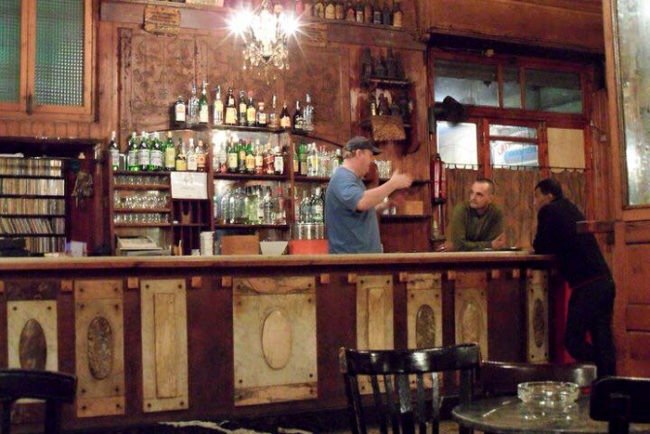 The bar became known by the movie buff, thanks to its appearance in "Vicky, Cristina, Barcelona" one of Woody Allen's films that was recorded in this same city. In recent years has been accused of becoming a nest of hipsters and Erasmus students: nothing further from reality, although Marseille has become better known is still a place frequented by locals of all ages and one of their favorites bars.
When you come into the bar, you feel transported to the past, the mirrors, modernist posters and the blackened paint on the walls make the time stop. The wood predominates, the old and dusty bottles and the marble; the floor tiles could tell a thousand stories of the people who have walked the bar and the generations they have seen go by. The perfect way to see the city in the splendor of the XX century taking a stroll along the Raval. Notice for the most cheerful: it is forbidden to sing.
How to get to Bar Marsella
Instructions to get there, in this case you have different options:
The subway (L3) at Liceu station.

The bus: 59 and V13 (la Rambla / Plá del Teatre) or the line 120 and get off at la Rambla del Raval / Hospital.
Useful items for your stay in Barcelona
Below you will find some items that will be useful during your trip to Barcelona. In addition, the options that I recommend are committed to environment/social causes and are vegan.
10l backpack for day trips and trekking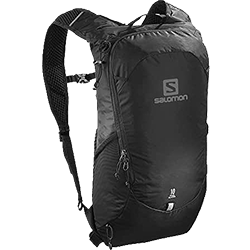 This 10 L backpack 10 is ideal for visitng cities or going hikimg. It has two compartments to organize your stuff properly and internal space for a hydration bag, as well as a side pocket to carry a bottle.
The size is suitable for 1 day trips and to go running, since it allows you to take everything you need with ease. In addition, it covers less of the back and thus avoids being overheated.
Insulated bottle (BPA free)
The Super bottle Sparrow is very practical to carry water and liquids when you are visiting around, or your are planning on going to the beach or trekking; and is made of stainless steel.
It is thermal and can maintain the temperature (hot and cold) for 12 hours. This is a great way to cool off when you go to the beach or in hot weather. In addition, it comes with an additional cap for practicing sport, two straws and a cleaner.
Waterproof windbreaker
Carrying a waterproof windbreaker in your suitcase is essential in case temperatures drop, it rains unexpectedly, or to go hiking.
When traveling, it's important to choose a jacket that is lightweight, takes up little space and that you can use in different situations; that is to say, that transpires, is waterproof and has a hood to protect you properly from bad weather.
👉 Price windbreaker for MAN and windbreaker for WOMAN