Bar Marsella: absinthe night in Barcelona
In the middle of the district of Raval, Bar Marsella has been in bussiness since 1820 and few changes have been made since then. It is said that some of the most illustrious personalities of the last century were regular customers at some point: Dalí, Picasso, Hemmingway, Gaudí…
ABSINTH in BAR MARSELLA
It's a bar with a long bohemian tradition that is famous for its absinthe and the ritual that accompanies it. Some sugar, water, a lighter and a ration of this aniseed liquid will make us feel that we are part of the set. If you are not absinthe lovers, there's also an offer in cocktails and beer, different strokes for different folks.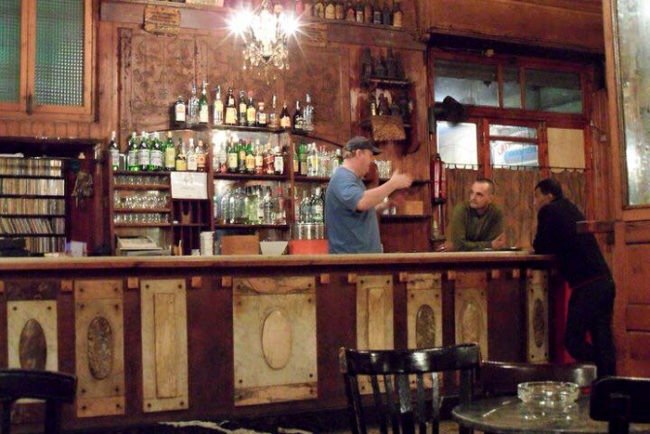 The bar became known by the movie buff, thanks to its appearance in "Vicky, Cristina, Barcelona" one of Woody Allen's films that was recorded in this same city. In recent years has been accused of becoming a nest of hipsters and Erasmus students: nothing further from reality, although Marseille has become better known is still a place frequented by locals of all ages and one of their favorites bars.
When you come into the bar, you feel transported to the past, the mirrors, modernist posters and the blackened paint on the walls make the time stop. The wood predominates, the old and dusty bottles and the marble; the floor tiles could tell a thousand stories of the people who have walked the bar and the generations they have seen go by. The perfect way to see the city in the splendor of the XX century taking a stroll along the Raval. Notice for the most cheerful: it is forbidden to sing.
How to get to Bar Marsella
Instructions to get there, in this case you have different options:
The subway (L3) at Liceu station.

The bus: 59 and V13 (la Rambla / Plá del Teatre) or the line 120 and get off at la Rambla del Raval / Hospital.