The Barcelona Pipa Club (BPC) in Gràcia claims to be for pipe lovers, although it also offers diverse activities and the bar is open to everyone. world, whether they have a membership card or are casual visitors.
I'll tell you about the club and the night bar, the activities and music they offer, and how to get there
Best Travel Insurance for Spain
Here is what you will find:
What is Barcelona Pipa club like
This Barcelona club was founded in 1980. In its calendar of activities for members we find homemade lunches, cinema evenings, tastings of rare tobacco, gastronomic dinners, courses on how to smoke a pipe, and more meetings.
Championships of board games such as chess,  backgammon, poker or baccarat.
The Pipa Club also has its space reserved for soccer fans, when there is a game the fans gather to watch it between beer and beer. On weekend nights they play live Jazz, Blues and Swing Jam, although you have to pay for admission.
The atmosphere, its location and the fact of being a club made up of both longtime locals and foreigners looking for a different place, makes it a unique place. Perfect to feel part of the city and enjoy a drink after dinner or to go for a quiet drink in the afternoon.
Its particular atmosphere leaves no one indifferent and it will surely be the first of many visits.
The pipaclub bar at night
When night falls, the Pipa Club opens to the public and becomes a most unique bar. At this time young people meet in a relaxed atmosphere with a unique decoration.
The decoration reminds us of the London of Sherlock Holmes, it offers elegance and sobriety combined with a touch of mystery and secrecy.
In the corridors and rooms we come across cabinets full of old pipes and with different shapes, some simpler and simpler and others typical of the most demanding collections.
How to get to the Pipa Club in Barcelona
This smoking club is located in the Gracia neighborhood (the old location was in Plaça Reial), near Paseo de San Juan, and is well connected both day and night.
These are the options you have to arrive by public transport:
Getting there by bus
During the day you can choose the stops:
Còrsega-Bailèn:

the bus line 47 arrives and the night bus N6< /li>

Pg. de Sant Joan – Indústria:

lines 47 and H8, and night-time N4 and N6

Pg. from Sant Joan – Rosselló:

passes the V19 and the night bus N4
How to get there by metro
If you prefer to go by metro, the closest stop is Verdaguer, and you can choose between the L5 (blue) and the L4 (yellow) line.
I am attaching the map below, so you can find it more easily.
Useful items for your stay in Barcelona
Below you will find some items that will be useful during your trip to Barcelona. In addition, the options that I recommend are committed to environment/social causes and are vegan.
10l backpack for day trips and trekking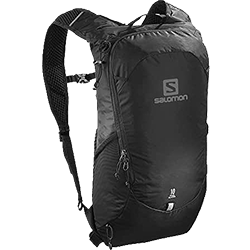 This 10 L backpack 10 is ideal for visitng cities or going hikimg. It has two compartments to organize your stuff properly and internal space for a hydration bag, as well as a side pocket to carry a bottle.
The size is suitable for 1 day trips and to go running, since it allows you to take everything you need with ease. In addition, it covers less of the back and thus avoids being overheated.
Insulated bottle (BPA free)
The Super bottle Sparrow is very practical to carry water and liquids when you are visiting around, or your are planning on going to the beach or trekking; and is made of stainless steel.
It is thermal and can maintain the temperature (hot and cold) for 12 hours. This is a great way to cool off when you go to the beach or in hot weather. In addition, it comes with an additional cap for practicing sport, two straws and a cleaner.
Waterproof windbreaker
Carrying a waterproof windbreaker in your suitcase is essential in case temperatures drop, it rains unexpectedly, or to go hiking.
When traveling, it's important to choose a jacket that is lightweight, takes up little space and that you can use in different situations; that is to say, that transpires, is waterproof and has a hood to protect you properly from bad weather.
👉 Price windbreaker for MAN and windbreaker for WOMAN
How to save money on transport
Barcelona is very well connected by public transport, with bus, metro, railway (zone 1), train (zone 1) and tram lines.
If you are going to spend a few days in the city, I recommend that you opt for a flat rate voucher. This is the card HolaBCN!, which allows you unlimited use of public transport for 2, 3, 4 or 5 days (excluding night buses).
Important:
You can use it to go to and from the Prat airport
Thepick-up point is at the airport or at the stations Barcelona metro
If you are traveling with children, you should bear in mind that children under 4 years of age do not pay
👉 You can buy here the HolaBCN card!
Here is a table with the prices of the different options:
| | | | |
| --- | --- | --- | --- |
| 2 days | 3 days | 4 days | 5 days |
| 16,30 € | 23,70 € | 30,80 € | 38 € |
How to save money when visiting Barcelona
One of Barcelona's main attractions is its relationship with modernism, since its architecture is world famous. If you plan to visit several related modernist buildings and want to save on the price of tickets, I recommend the card Barcelona Pass Modernista.
The card allows you free access to many of the monuments and modernist buildings in Barcelona and also in the surrounding areas of the city. Another advantage is that you won't have to queue to access these attractions and, in this way, you will not only save money, but you will also be able to make much better use of your time (especially in high season).
I list some of the options that are included:
In Barcelona
Casa Amatller, the Palau de la Música, Casa Vicens, Palauet Casadas, Arús Library, Palau del Baró de Quadras, Casa Rocamora, Casa Felip, Modernista de Sant Pau,…
Outside Barcelona
House Museu Domènech i Montaner (Canet de Mar), the Casa Coll i Regàs (Mataró), Cau Ferrat (Sitges), mNACTEC (Museum of Science and Technology of Catalonia) (Terrassa) and the Casa Alegre de Sagrera (Terrassa).
The price of the card is €90 and you can use it for 7 consecutive days (its validity starts when you use it for the first time).
👉 You can buy the card at this link
Tours and activities in Barcelona
Barcelona is a very diverse city and has many beautiful corners to explore and activities to do; In addition, enjoying the country's gastronomy is one of its main attractions.
I leave you a list of activities and tours what you can do in the city. You will see that there are options for all pockets and even free tours!
What to see in barcelona
The Pipa Club is a great place to get to know the city better, but Barcelona has a lot to offer and it is better not to miss a place!
These are some important places that are really worth seeing during your stay in the city:
SANTA CATERINA MARKET
Visiting the markets is meeting the liveliest part of a culture. It brings you closer to the gastronomy and the typical products of the area where you are, and you share the daily life of the people of the country.
In the Santa Caterina market you will find all this and a little more, since the market is built in a place full of history with a very peculiar architecture, and also has bars where you can taste the food of your choice.
La Casa de LES PUNXES
The Casa de les Punxes is a modernist building located in the center of Barcelona and well connected by public transport. 
It is the work of the architect Puig i Cadafalch, and its design is inspired by fairy tales (hence the pointed shape of its 3 towers).
In addition, during the summer they organize performances on the rooftop accompanied by a glass of cava (the main musical style is jazz).
pedralbes gardens
The Pedralbes Palace is made up of the area of ​​the gardens and the royal palace, and is part of the Güell colony since 1862.
Years later, Antoni Gaudí was commissioned to rebuild and build both the main building and the wall, the gatehouse pavilions and part of the gardens.
Currently, you can visit the entire site and in summer live music festivals are organized; It is also well connected by metro, bus and tram.
I hope you enjoy your trip to Barcelona and fall in love with the city!