Puig i Cadafalch (1867-1956) reformed this palace at the request of Manuel de Quadras i Feliu, and lasted from 1904 to 1906. The architect focused on the contrast of the two facades of the building, the one facing Diagonal street and the other Rosselló .
Best Travel Insurance for Spain
The first is the main one with a height of 12 meters. It is adorned with heraldic ornaments, garlands and busts of various characters. The grandstand is decorated with arches and you can see a statue of St. George fighting with the dragon.
The one facing Rosselló has a grandstand that takes up the whole first floor and it's adorned with floral sgraffito. The door is profusely worked and elaborated with wrought iron and glass.
The building has 4 floors, full of sets of columns and gothic windows paired with modernist stairs and a decoration influenced by the Islamic architecture, which is manifested by the use of ceramic in the walls and floors.
The staircase is one of the most spectacular parts, the railing is made exclusively of stone up to the main floor, the floor and walls are covered by a mosaic of gray and white tones. The whole space is full of details that captivate attention, from the columns to the drawings of the tiles and the small fountain on the ground floor, as well as the arches and wavy forms that guide our eyes to continue discovering more secrets of this charming place.
You can easily get there by bus, take one of the following lines 6, 33, 34 or H8 (Diagonal- Pg. De Grácia), a little further away is the Provença railroad station (S1, S2, L6, L7) and the subway lines L4 and L5 Verdaguer.
You can buy the tickets here.
VISITS:
Wednesday: 11h english, 12h català and 13h spanish

Price: € 14
Reduced (10% discount): € 12,60 (Cases singulars member, +65 years, students, unemployed and disabled)
Reduced (50% discount): € 7 Children 7-12 years
Free: Children 0-6 years
SUMMER NIGHTS: THEATRALIZED VISIT AND GLAS OF CAVA
Thursday 27 June 19 h  

Price: € 20
Children 7-12 years: 15 €
Children under 7 years: € 10
Here is what you will find:
Useful items for your stay in Barcelona
Below you will find some items that will be useful during your trip to Barcelona. In addition, the options that I recommend are committed to environment/social causes and are vegan.
10l backpack for day trips and trekking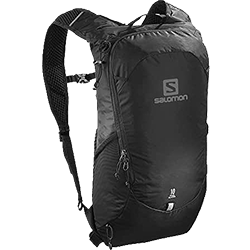 This 10 L backpack 10 is ideal for visitng cities or going hikimg. It has two compartments to organize your stuff properly and internal space for a hydration bag, as well as a side pocket to carry a bottle.
The size is suitable for 1 day trips and to go running, since it allows you to take everything you need with ease. In addition, it covers less of the back and thus avoids being overheated.
Insulated bottle (BPA free)
The Super bottle Sparrow is very practical to carry water and liquids when you are visiting around, or your are planning on going to the beach or trekking; and is made of stainless steel.
It is thermal and can maintain the temperature (hot and cold) for 12 hours. This is a great way to cool off when you go to the beach or in hot weather. In addition, it comes with an additional cap for practicing sport, two straws and a cleaner.
Waterproof windbreaker
Carrying a waterproof windbreaker in your suitcase is essential in case temperatures drop, it rains unexpectedly, or to go hiking.
When traveling, it's important to choose a jacket that is lightweight, takes up little space and that you can use in different situations; that is to say, that transpires, is waterproof and has a hood to protect you properly from bad weather.
👉 Price windbreaker for MAN and windbreaker for WOMAN