La Casa Vicens is a modernist house in Barcelona that was designed by Antoni Gaudí. It was built in the 1880s for the textile merchant Manuel Vicens i Montaner, and it is considered to be one of Gaudí's first masterpieces. The house is decorated with intricate mosaics and stained glass, and it is a UNESCO World Heritage Site. La Casa Vicens is a must-see for any fan of Gaudí or Catalan modernism.
Best Travel Insurance for Spain
Here is what you will find:
Casa Vicens in Barcelona
Casa Vicens was Gaudí's first project of importance after his degree in architecture in 1878. It is located in the district of Gràcia which at that time was still an independent urban center of Barcelona, it was built between 1883 and 1888. The family wanted to use the building as a second summer residence.
It belongs to Gaudí's orientalism, in which he chooses a style clearly influenced by the art of the Near and Far East (India, Persia, Japan), and also by Hispanic Islamic art.
The main elements used in the decoration of the inside as well as the facade and the roof, were tiles, brick, arches and dome-shaped finishes. From the outside the tiles give it a very colorful look, granting the desired oriental style, and give us a first indication of how shocking this building can be.
It is structured in four floors. The lower one is the basement that was designed to be used as a wine cellar. The first floor includes the kitchen, dining room and various rooms; in the third floor we can see the bedrooms; and finally the attic was intended for the house servants.
In its construction agarden was also designed, there was a beautiful brick fountain with a bow and columns, but it was demolished after part of the land was sold.
In 1899 the widow of Manuel Vicens, Dolors Giralt, sold the house to Antoni Jover i Puig; a century later, in 2005, the family Herrero Jover sold the house to the Andorran bank MoraBanc. The bank plans to convert it into a museum house and to open it to the public in autumn 2017 after remodeling it. That same year Casa Vicens was declared World Heritage Site by Unesco.
To get there you can choose between the bus and the subway. If you choose the first option the nearest lines are the 27 and 32 (Guillem Tell-Avinguda Príncep d'Astúries); 22, 24, 87, 114, V17 (Gran de Gràcia-Metro Fontana). If you prefer to take the subway the nearest station is L3 Fontana.
Read more about modernism here.
Useful items for your stay in Barcelona
Below you will find some items that will be useful during your trip to Barcelona. In addition, the options that I recommend are committed to environment/social causes and are vegan.
10l backpack for day trips and trekking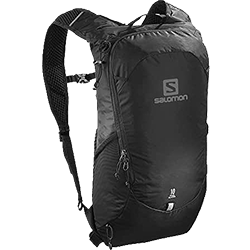 This 10 L backpack 10 is ideal for visitng cities or going hikimg. It has two compartments to organize your stuff properly and internal space for a hydration bag, as well as a side pocket to carry a bottle.
The size is suitable for 1 day trips and to go running, since it allows you to take everything you need with ease. In addition, it covers less of the back and thus avoids being overheated.
Insulated bottle (BPA free)
The Super bottle Sparrow is very practical to carry water and liquids when you are visiting around, or your are planning on going to the beach or trekking; and is made of stainless steel.
It is thermal and can maintain the temperature (hot and cold) for 12 hours. This is a great way to cool off when you go to the beach or in hot weather. In addition, it comes with an additional cap for practicing sport, two straws and a cleaner.
Waterproof windbreaker
Carrying a waterproof windbreaker in your suitcase is essential in case temperatures drop, it rains unexpectedly, or to go hiking.
When traveling, it's important to choose a jacket that is lightweight, takes up little space and that you can use in different situations; that is to say, that transpires, is waterproof and has a hood to protect you properly from bad weather.
👉 Price windbreaker for MAN and windbreaker for WOMAN