Restaurant Pitarra is a charming restaurant in the heart of Barcelona that serves traditional Catalan cuisine. The interior of the restaurant is decorated with antique furniture and artwork, creating a warm and inviting atmosphere. The menu features a wide variety of Catalan dishes, including escudella, caneloni, and zarzuela. Restaurant Pitarra is a great place to experience the flavors of Catalonia in a traditional setting.
Best Travel Insurance for Spain
Here is what you will find:
Restaurant Pitarra in Barcelona
Pitarra (Frederic Soler) was a well-known poet and playwright who laid the foundations of Catalan theater, he was born in Barcelonal on 9 October 1839. The restaurant that bears his name is located in his uncle's old jewelry  on Calle Avinyó. At the early age of 9 years old he moved to live with him and later would take care of the family business. A group of writers and artists met in the back room  and, when Pitarra closed the shop, he and some friends represented the theater that he wrote. José Zorrilla also ​​stayed in the shop in his visits to Barcelona, and he even lived there during the 4 years that he spent in the city.
In 1889 he began to have heart disease and, in December of that same year, decided to close the jewerly for good (it became a restaurant) and to dedicate exclusively to the Romea theater. He moved to carrer del Carme, 64, where he died on 4 July 1895.
The restaurant is mainly based on market and traditional Catalan cuisine, and they are specialized in the hunting season. In the menu there are included dishes like the sautéed beans with onion, Iberian ham and prawns; anchovies from la Escala with toast and tomato;paella with cod and artichokes; roasted kid or catalan cream. The decor is very typical and still retains memories of its origins: the walls are full of old paintings and clocks; and decorated with period tiles. The shapes on the wood of the windows is handcrafted and full of details, transporting us even more to the Barcelona of Pitarra.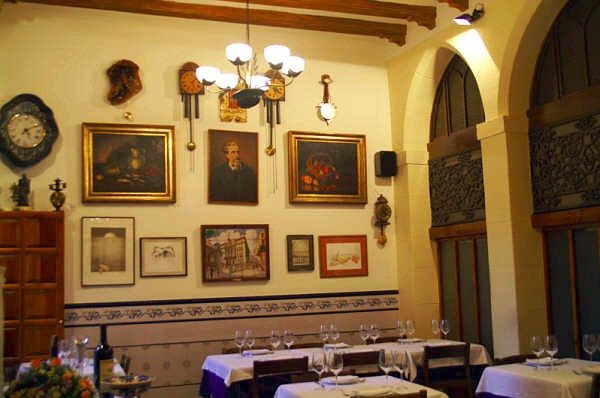 To get there the nearest bus stop is Plaça de la Mercè line 120, if youprefet to  take the 59, D20, H14 or V13 you have to get off at Moll de la Fusta.
Opening hours:
from 13:00 to 16:00
from 20:00 to 23:00
Closed Sundays all day long and
festive days at night.
Useful items for your stay in Barcelona
Below you will find some items that will be useful during your trip to Barcelona. In addition, the options that I recommend are committed to environment/social causes and are vegan.
10l backpack for day trips and trekking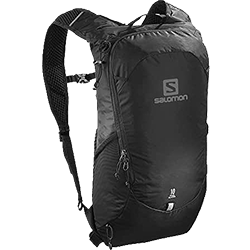 This 10 L backpack 10 is ideal for visitng cities or going hikimg. It has two compartments to organize your stuff properly and internal space for a hydration bag, as well as a side pocket to carry a bottle.
The size is suitable for 1 day trips and to go running, since it allows you to take everything you need with ease. In addition, it covers less of the back and thus avoids being overheated.
Insulated bottle (BPA free)
The Super bottle Sparrow is very practical to carry water and liquids when you are visiting around, or your are planning on going to the beach or trekking; and is made of stainless steel.
It is thermal and can maintain the temperature (hot and cold) for 12 hours. This is a great way to cool off when you go to the beach or in hot weather. In addition, it comes with an additional cap for practicing sport, two straws and a cleaner.
Waterproof windbreaker
Carrying a waterproof windbreaker in your suitcase is essential in case temperatures drop, it rains unexpectedly, or to go hiking.
When traveling, it's important to choose a jacket that is lightweight, takes up little space and that you can use in different situations; that is to say, that transpires, is waterproof and has a hood to protect you properly from bad weather.
👉 Price windbreaker for MAN and windbreaker for WOMAN