WHY THESE BOOKS ARE IMPORTANT FOR YOUR BUSINESS AND PERSONAL DEVELOPMENT
Mental hygiene and mental health are key when facing your business in a more productive, active and dynamic way. Always keep in mind that your main priority shouldn't be money, but your well-being, your happiness. You don't want to look back one day and realise that your life didn't fulfill you, you were unhappy and then feel empty.
Both, your life and your business, are projects and to accomplish them properly, you must know your limits and abilities, therefore it's essential that you have a realistic view of yourself in order to accurately evaluate the situation and options. 
In addition, self-awareness will help you make hard decisions and carry them out successfully, since you'll live with less fears and insecurities, and you'll have more confidence in your skills. 
This also means accepting your weaknesses and recognising that you may need help from experts in a particular area, rather than believing that you are an all-rounder who's good at everything. Unrealistic expectations are poison for your future business.
Another issue may be that you only see your business from your own perspective and you centre it around your ego, without thinking about how to deliver the information to the audience, so people become more receptive and interested. 
It is quite common to see entrepreneurs make every decision the way "they like" and state that it's the best option, afterwards they don't understand why they didn't succeed. 
It's about trying to find a middle ground between what fulfills you and what people need, and this means detecting where you are failing and changing it, always facing the problems from humility. Self-knowledge will help you reach the perfect balance.
There are two last aspects that I would like to talk about.
First, stop focusing on your own self will lead you to cultivate empathy and you'll be able to understand better your employees and your target audience, and thanks to your new approach you'll easily meet their needs and you'll create a more efficient work environment that will entice more clients.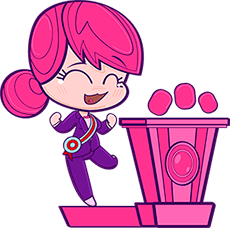 Second, you will enhance your personality, and every single personality is unique. When you get rid of your fears, you will finally act freely, and you will express yourself openly. 
This detail, which at first glance seems only important on a personal level, turns out to be absolutely crucial if you want to be the image of your own brand. 
Being different will make you stand out from the crowd. People will be attracted by who you are, how you express yourself and communicate, and by your social causes or ways of seeing life.
Lastly, don't forget that blind faith is never a good ally, so keep your critical thinking sharp as you read these books, create your own ideas, and speak up. 
You will realize that the authors come from different cultures and have different beliefs (some are scientists or philosophers, others priests or monks), you may feel more or less identified with them or even deeply disagree with the thoughts they share, but the exercise that you are willing to do doesn't aim to agree with everything that the books below say, but it rather revolves around the idea of coming into contact with different ways of perceiving the world, and being able to discover who you are now, and who you want to be in the future.
Stay strong and go for it!
BOOK LIST
This section contains affiliate links, part of the profits generated will be used to support causes related to animals and the environment at no extra cost to you.
---
Here is what you will find:
COURAGE: THE JOY OF LIVING DANGEROUSLY
OSHO
Courage approaches different ideas related to well-being and the quest for your real self. It talks about spontaneity, the influence of society on your personality, and the importance of loving and not letting fear dominate your acts, among others topics. It encourages individual freedom and critical thinking.
Highlights: how we lose authenticity during childhood
---
A new Earth: create a better life
ECKHART TOLLE
Eckhard Tolle describes the concept of ego and explains the role that it plays in almost everyone's day-to-day life. As you read further, you will learn how to make this internal influence lose its power and reach real happiness.
Highlights: the explanation about the concept of psychological time.
---
ONCE UPON A COW
CAMILO CRUZ
We all make excuses and sometimes we are not aware of it. They may be a simple "when…", "if…", "I'm not good at…", and also appear in many other ways, but the truth is that excuses are here, in your life. Identify them and achieve success.
---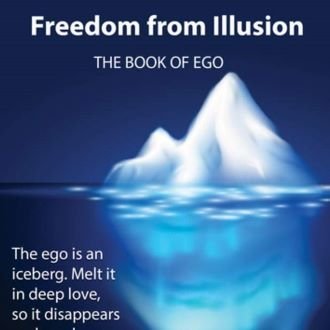 FREEDOM FROM ILLUSION: THE BOOK OF EGO
OSHO
Osho will make you rethink the importance of success, and the reason and origin of violence (among others), while working on the concept of ego and helping you to make it disappear little by little. This process will bring you closer to who you want to be and will make you reconsider the foundations of your life.
---