Casa Rocamora is a private museum in Barcelona that houses a vast collection of art and antiques. The collection was amassed by Manuel Rocamora Vidal, a wealthy industrialist who was passionate about collecting. The museum is located in a stunning 19th-century palace, and it is a must-visit for anyone interested in art, history, or simply beautiful objects.
Best Travel Insurance for Spain
Here is what you will find:
Casa Rocamora in Barcelona
Hidden in the neighborhood of el Putxet shines this Elizabethan mansion with all its splendor. It is known as Casa Rocamora for being the residence of Manuel Rocamora (1892-1976) known patron of art, artist and collector of Barcelona.
One of the mansion strengths is that it overflows authenticity through all the nooks and crannies of the building. Its appearance gives us the feeling of a house of the time that had suddenly been evacuated. And, by chance of fate, we found ourselves exploring its rooms while the owners have run away terrified to find shelter.
At the moment you can visit the rooms and art collections: he was brother-in-law to Ramon Casas niece, and in the visit it is possible to appreciate a permanent exhibition of the painter; as well as other works of painting, sculpture, ceramics, advertising, promas, naipes, furniture… pieces of more than twenty collections from the eighteenth and twentieth centuries and the original bronze model of the monument to Christopher Columbus in Barcelona. One of the rooms is occupied by a library composed of five thousand volumes dealing with subjects such as literature, art, music and history. This area really attracts and steals your attention.
There are also regularly exhibitions of clothing: from Balenciaga to Jean Paul Gaultier, or fashion during modernism. As a space that tries to encompass all the arts, chamber concerts are organized throughout the year in this spectacular setting that this particular place offers .
Visiting Hours:
Thursday 11h

English

12h Catalan

13h spanish
Price: € 14
Reduced rate (10% discount): 12.60 € (Amigo Casas Singulares, + 65 years, students, unemployed and disabled).
To get there you have to take the metro L7 and get off at Pàdua, if you do not want to walk, there are two bus stops a little closer to Casa Rocamora, theH6 (Mitre-Saragossa) or the line 131 (Putxet-Cadis).
Useful items for your stay in Barcelona
Below you will find some items that will be useful during your trip to Barcelona. In addition, the options that I recommend are committed to environment/social causes and are vegan.
10l backpack for day trips and trekking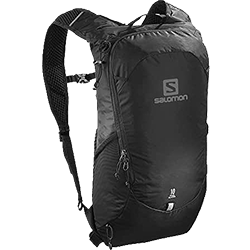 This 10 L backpack 10 is ideal for visitng cities or going hikimg. It has two compartments to organize your stuff properly and internal space for a hydration bag, as well as a side pocket to carry a bottle.
The size is suitable for 1 day trips and to go running, since it allows you to take everything you need with ease. In addition, it covers less of the back and thus avoids being overheated.
Insulated bottle (BPA free)
The Super bottle Sparrow is very practical to carry water and liquids when you are visiting around, or your are planning on going to the beach or trekking; and is made of stainless steel.
It is thermal and can maintain the temperature (hot and cold) for 12 hours. This is a great way to cool off when you go to the beach or in hot weather. In addition, it comes with an additional cap for practicing sport, two straws and a cleaner.
Waterproof windbreaker
Carrying a waterproof windbreaker in your suitcase is essential in case temperatures drop, it rains unexpectedly, or to go hiking.
When traveling, it's important to choose a jacket that is lightweight, takes up little space and that you can use in different situations; that is to say, that transpires, is waterproof and has a hood to protect you properly from bad weather.
👉 Price windbreaker for MAN and windbreaker for WOMAN