Do you want to visit the Chacahua Lagoons National Park and are wondering how to get there from Puerto Escondido or Mexico City (CDMX)? I'll explain how to get to Chacahua step by step and also give you some information about what to do once you arrive and the BEST HOTELS.
If you're short on time, you have the option of doing a 1-DAY TOUR, or if you want something more complete, you could opt for a boat tour of CHACAHUA + BIOLUMINISCENCE.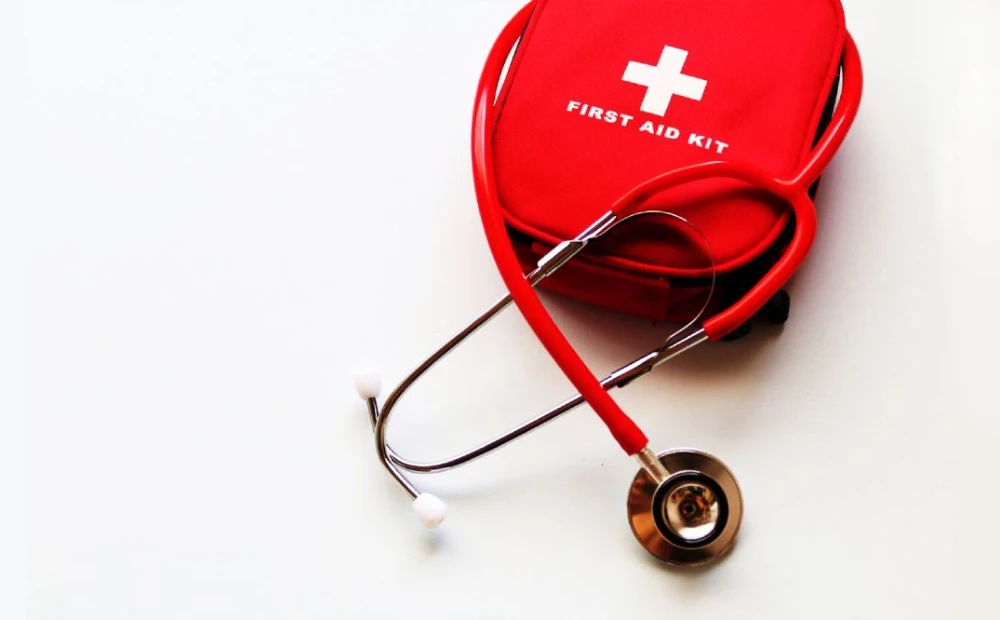 Best Travel Insurance for Mexico
Here is what you will find:
Chacahua Lagoons: a surfer town in Oaxaca
If you are planning a trip to Mexico (👉GUIDE to MEXICO), you need to know that it is a country with a great cultural and natural wealth. It is full of sites to discover, traditions to learn about and activities to join.
---
If you're foreigner planning a trip, in this link you can check the ✅ SANITARY REQUIREMENTS and get a VISA. Also, to help you travel without spending too much, in this link you'll find ✈️ CHEAP FLIGHTS and a 💥10% DISCOUNT on your TRAVEL INSURANCE.
When browsing the internet during your trip, it is essential to use a 👉 QUALITY VPN to ensure your privacy and security. Additionally, bringing a ⭐ TRAVEL DEBIT CARD will help you avoid issues with carrying cash and reduce the risk of theft.
---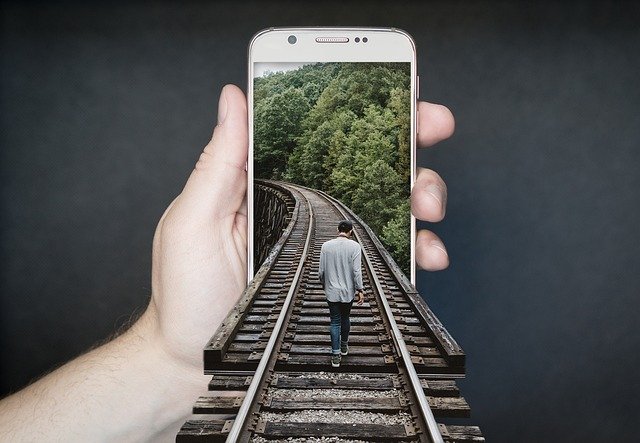 Travel to Mexico with Unlimited Data
National Park Lagunas de Chacahua
Chacahua Lagoons National Park is situated on the Pacific coast of Mexico, in the state of Oaxaca, and is conveniently located near Puerto Escondido (👉TRANSFER PRICES from the airport).
This park is renowned for its saltwater lagoons, which are situated in a mangrove area. Additionally, the park covers almost 15,000 hectares and provides habitat for several species of birds, such as the roseate spoonbill, American avocet, and Mexican motmot.
The park is also home to a variety of wildlife, including crocodiles, raccoons, and sea snakes. Three species of sea turtles, namely the leatherback, hawksbill, and olive ridley, nest on the park's beaches, making it an excellent destination for turtle enthusiasts.
In short, the Chacahua Lagoons National Park is an idyllic destination for nature lovers, as it provides ample opportunities to witness the beauty of a diverse range of animals in their natural habitat.
Is it worth going to Chacahua lagoons?
Getting to Lagunas de Chacahua is a bit long and complicated (I'll warn you to get scared), but for most people it's well worth the excursion to this national park (below I'll tell you about the odyssey from Puerto Escondido ).
There are two beaches to explore in this national park: the lagoon area, and the virgin beach where people practice surfing (boards can be rented right there).
If you have little time, I recommend going on an organized 1-DAY TOUR, to simplify everything and make the most of your time; since the means of transportation are complicated and tedious. You also have the option of doing a 2×1 and taking advantage of doing this tour by boat to see CHACAHUA + BIOLUMINISCENCE.
Tell you that almost everyone falls in love with this corner of Oaxaca. It is very relaxed, the beach is endless, the landscape is beautiful and at night you can observe bioluminescence (a phenomenon that seems magical to me and that you cannot miss).
Personal opinion
I didn't find that "I don't know what", but it was my thing: transport makes me dizzy (I decided to do a one-day excursion) and also when I arrived it was noon and it was a frightening muggy typical of May in Mexico.
And the most terrible thing: I went snorkeling next to the mouth of the river without knowing it (it is separated from the beach by some rocks) and the current was so strong that it dragged me into the sea and I could hardly get out (fear, little fear ).
So I got a bit of a mania from the beginning, but this is not usual (the place is really cool).
What to do and visit in Lagunas de Chacahua
A lot of things! Here are the options you have:
1. You can snorkel in an area that looks safe and without current (don't do it like me).
2. You can also surf (in Puerto Escondido you can surf at Zicatela beach). If you don't bring your own board, there are businesses where they rent them, and it is very practical and ideal for practicing.
3. When you get tired of the sand, go visit the lagoon and the mangroves of the National Park (tours are organized, you just have to ask).
4. During the hottest hours, sit in the bars next to the river, the landscape with the little boats is endearing and the water is very shallow, so you can get in to cool off. The beach bars are super rustic, and are made in a beach-tropical style with palm leaves.
5. You can walk along the kilometers of white sand beach and you will surely find yourself alone in the middle of paradise.
6. Take a hike across the river to the lighthouse for views of the lagoon.
7. Later, when there is no moon, play and bathe surrounded by bioluminescence (don't miss it!!!).
8. And, well, what goes without saying: go relax, since there is no time in Chacahua, drink something very cold on the beach and talk to strangers to make new friends in Oaxaca or future travel companions.
If you are in Puerto Escondido or through Mexico, Lagunas de Chacahua is definitely worth it. I'm sure it's a place I would have loved if I hadn't started off on the wrong foot and decided to spend a couple more days there. Go for sure you won't regret it!
HOW TO GET TO CHACAHUA FROM CDMX (plane or bus)
Lagunas de Chacahua is located approximately 820 km from Mexico City (CDMX) by road. You have two options to go from Mexico City (CDMX) to the Chacahua Lagoons, and both pass through Puerto Escondido first.
You can decide to arrive by bus or by plane. I detail the two routes:
By bus
OCC company BUSES (👉price) leave from the Terminal de Autobuses de Oriente (TAPO) located in the center of Mexico City. Keep in mind that the journey is quite long, since it lasts a total of 20 hours.
By plane
If you're looking for a quicker and more convenient option, flying is the way to go. Puerto Escondido has its own airport with affordable FLIGHTS (👉price), and you can reach your destination in just 1 hour and 15 minutes. From there, you can easily take a taxi or a shared TRANSFER (👉price) to your hotel.
Once you're in Puerto Escondido, following the steps below to get to Lagunas de Chacahua. I'd recommend staying at least one night in Puerto Escondido to make your journey more relaxed and enjoyable.
HOW TO GET TO CHACAHUA FROM PUERTO ESCONDIDO (OAXACA)
Lagunas de Chacahua is located at a distance of approximately 65 km from Puerto Escondido; and, although it is quite difficult to arrive by public transport, the total price of the journey is quite cheap.
That said, I'll tell you how to get to Chacahua. We are going to divide the path into segments to make it more bearable:
1. You must take the bus that leads to Río Grande and get off at Zapotalito. Tell the driver where you are going to go safer. The journey costs 50 MXN, lasts one hour and the stop is in Puerto Escondido, if you stay in Zicatela, you must take an extra bus to take you there.
2. Right next to the Zipotalito stop you will see some taxis waiting for customers, you can share the costs with other people who are also going in the same direction (towards the pier) and it will cost you about 15 or 20 MXN.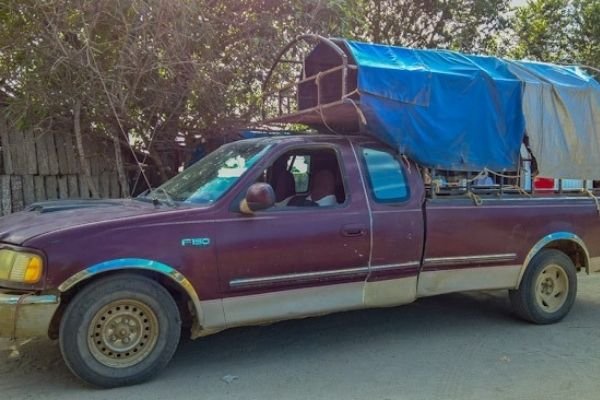 3. Okay, now that we're here, there's less left. Now you just have to wait for the little boat that will take you to the last bus. The journey is very beautiful, since you can see some birds up close, and the mangroves and lagoons of the national park.
I had to wait an hour at the pier, so I went for a walk there to see the views and some huge pigs that were eating papaya.
The boat will take you to the last leg of the trip for 20 MXN (in theory), but I swear they charged me more. There is another port from where you can take a private boat, but it is more expensive (although I don't know the price). Anyway, from Chacahua they offered me to go back by boat directly for 200 MXN, it's worth considering that the views are beautiful and it's more comfortable.
4. We have now reached the last step! When you get off the boat there will be a van waiting, with this you will take a ride between cactus fields (you really feel in Mexico) to your destination for 30 MXN. Now you just have to enjoy the beach, tan under the sun and surf.
Where to stay in Chacahua
As I have told you many times 😉, the trip is a bit tedious and even more so with the heat. It is better to spend at least one night there, and then you will be able to enjoy Chacahua more calmly and in the process see the bioluminescence.
Coming and going in the same day from Puerto Escondido leaves you little time to spend on the beach and it also becomes very heavy.
Recommended hotels
When it comes to accommodation in Chacahua, if you're looking for those fancy Mexican resorts, you won't find them here. Instead, you'll discover more simple yet charming lodging options. Here are some recommendations:
TOURS AND ACTIVITIES IN PUERTO ESCONDIDO
Many people decide to do the Lagunas de Chacahua + Puerto Escondido combo. The area is beautiful and has very nice beaches (also for lovers of snorkeling and surfing).
This is a list of the TOURS and ACTIVITIES that you can do in Puerto Escondido and surroundings, to learn even more about this place and enjoy all the surprises that it hides.
Is it safe to travel to Mexico?
Mexico is a country where violent crime, such as robbery, homicide, and kidnapping, is common. There are states that it is not recommended to travel to ecause of safety reasons. Bellow, you'll find a list of the places that you should avoid.
The following states are not recommended for travel: Colima, Guerrero, Michoacan, Sinaloa, and Tamaulipas. And take extra precautions in Baja California, Chihuahua, Coahuila, Durango, Guanajuato, Jalisco, Mexico State, Morelos, Nayarit, Sonora, and Zacatecas.
Remember to follow these recommendations:
In case of robbery, do not resist physically.
Do not show a high purchasing power, that is, do not go with jewels, bags, etc … that are expensive.
Be careful if you go out at night, and stay in crowded places where you are surrounded by other people.
Thefts are usual (at guntpoint and during daytime), so don't go with the camera or mobile in your hand or hang out of your neck.
Try to avoid carrying the backpack on the back. Put it in front of you, or use a belt pouch or a cross bag.
I, personally, spent 4 months solo traveling around Mexico (I was in Puerto Escondido + Chacahua, Huatulco, Mexico City, Holbox, Merida, Valladolid, Tulum, Bacalar, Isla Mujeres, Cozumel and Playa del Carmen) and I didn't find myself in any dangerous situation.
Although in most of these places murders took place in the middle of the street and people staying in the same hostel as me were robbed at gunpoint. But don't let this scare you! Traveling to Mexico is totally possible, in fact it is a country with a lot of tourism.
In any case, it is always a good idea to have a TRAVEL INSURANCE that can compensate you economically and help you if a medical emergency arises.
If you are interested in traveling alone, I recommend this article on the reasons and benefits of solo traveling and this other article with tips for traveling alone as a woman. I encourage you to try it as it is a great and very beneficial experience for oneself.
PLACES TO VISIT IN PUERTO ESCONDIDO
Do not limit yourself to visiting the Lagunas de Chacahua! Oaxaca has a lot to offer and Puerto Escondido is right next door.
I'll list some very nice places that you will surely enjoy, and with a common feature: they are not expensive at all.
Zicatela beach
Playa Zicatela is a very long beach, very long, it has kilometers. It is located right next to the main beach of Puerto Escondido and has the advantage of being quieter, since less people gather than on the other beach.
The waves that you will find here are stronger and are ideal for surfing; in fact, in Zicatela surf championships are organized. There are also beach bars, restaurants, and shops where you can rent a board, if you don't have your own.
BENITO JUÁREZ market
There's no better way to get to know a culture than by delving into its gastronomy and local products. The Benito Júarez market is located in the center of Puerto Escondido, and it is very easy and cheap to visit by bus.
It is a market where you can buy traditional products, flowers, and fresh fruits and vegetables; In addition, they have small restaurants where you can eat typical Mexican dishes (such as tamales, tacos, beef jerky, etc…).
Punta Zicatela
Punta Zicatela is located at one end of the beach that receives the same name, but they are very different places.
Punta Zicatela is a paradise for pelicans and for people who want to learn to surf. In addition, on the other side of the point, the landscape changes brutally, and the beaches look rocky and very arid (it is very beautiful to see).
If you like animals, you should know that there is also a turtle release center in the area.