The Pedralbes Gardens and Palace are a beautiful complex located in the heart of Barcelona. The palace was built in the 14th century and the gardens were added in the 19th century. The gardens are home to a variety of plants and flowers, including many rare and exotic species. The palace is also worth visiting, as it is a stunning example of Catalan Gothic architecture.
Best Travel Insurance for Spain
Here is what you will find:
Pedralbes Gardens and Palace in Barcelona
The Pedralbes Gardens had a very different use and appearance in their origins. The property was acquired in 1862 and became part of the Güell colony. From the old farmhouse located on the ground, a palace was built formed by a central body of four floors, two side wings of three floors that open in a curve and a neogothic chapel in the back, all with signature from Joan Martorell.
Years later the reconstruction was entrusted to Antoni Gaudí, as well as the construction of the wall, the  gatehouse's pavilions and the partial design of the gardens. In the year 1919 underwent the last remodeling to convert it into the Royal Palace that we know today, and became the residence of the royal family in its visits to the city.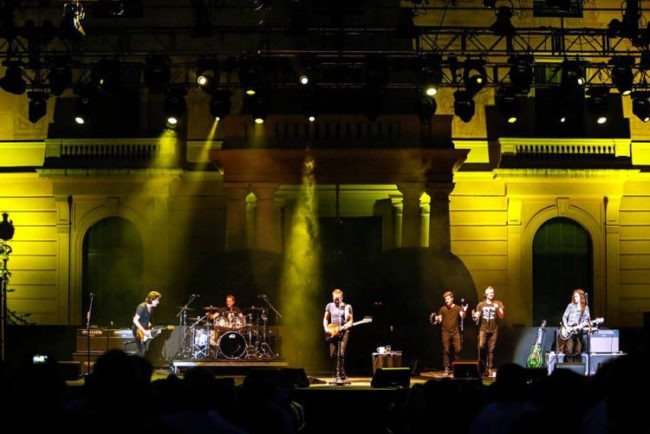 It has now recovered contact with the inhabitants of Barcelona. The gardens are open to be enjoyed and the palace can be visited for free on Sunday afternoons, the rest of the week the general entrance costs 5e. It's worth to see the inside of the building since it still preserves the original furniture like nothing changed.
In summer takes palce the SoundEAT. From 17.00 to 2.00 am the gardens are filled with trucks with street food for all palates: Thai, Mexican, Indian, hamburgers… and complemented with live music, from indie to electro. Also organized is the Barcelona Music Festival with concerts by groups and singers of various genres, including in previous years: Patti Smith, Yann Tiersen, Palo Syrup, Sting, Air, Paolo Conte and Birdy.
Royal Palace visiting hours:
From Tuesday to Sunday: from 10am to 6pm.
Closed on Monday
Other closing days: 1st January, 1st May, 24th June and 25th – 26th December.
There are three public transports that you can take to get there:
The subway: L3 Palau Reial
The bus: Lines 7, 92, 192, H12
And the tram: T5, T6 – La Farinera
Useful items for your stay in Barcelona
Below you will find some items that will be useful during your trip to Barcelona. In addition, the options that I recommend are committed to environment/social causes and are vegan.
10l backpack for day trips and trekking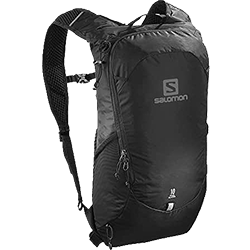 This 10 L backpack 10 is ideal for visitng cities or going hikimg. It has two compartments to organize your stuff properly and internal space for a hydration bag, as well as a side pocket to carry a bottle.
The size is suitable for 1 day trips and to go running, since it allows you to take everything you need with ease. In addition, it covers less of the back and thus avoids being overheated.
Insulated bottle (BPA free)
The Super bottle Sparrow is very practical to carry water and liquids when you are visiting around, or your are planning on going to the beach or trekking; and is made of stainless steel.
It is thermal and can maintain the temperature (hot and cold) for 12 hours. This is a great way to cool off when you go to the beach or in hot weather. In addition, it comes with an additional cap for practicing sport, two straws and a cleaner.
Waterproof windbreaker
Carrying a waterproof windbreaker in your suitcase is essential in case temperatures drop, it rains unexpectedly, or to go hiking.
When traveling, it's important to choose a jacket that is lightweight, takes up little space and that you can use in different situations; that is to say, that transpires, is waterproof and has a hood to protect you properly from bad weather.
👉 Price windbreaker for MAN and windbreaker for WOMAN