Iraqi Embassy during the GDR, Berlin
In a quiet street in the Niederschönhausen district, between office buildings,the embassy, which in the days of the GDR was representative of Iraq in Berlin,  quietly spends its days. It was active in the period between 1974 and 1991 and visually it is perceived a very typical architecture of the western part of Berlin.
In 1980, several embassy employees were arrested because of possible attacks to the Iraqi opposition in western Berlin. The embassy was suspected of being a haven for terrorists during the Iraq war, and in 1991 the federal government asked the staff to leave the country immediately. As well as the building, some of the furniture and documents were also abandoned. In the future it is planned to remodel it to open a cultural center.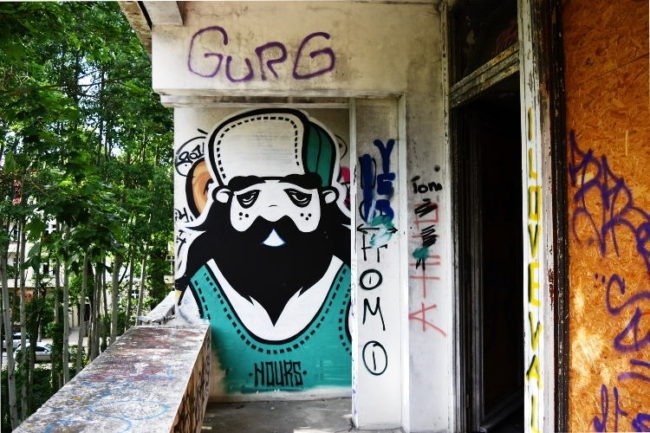 Since then the facilities have been frequented by locals, tourists, people with the intention of making graffiti, indigents seeking shelter or simply people with a desire to live a small adventure. Currently the building has been emptied although it still retains some details such as showers, sinks, the electrical installation, the kitchen, the heating and a boiler in the basement.
Most of the walls are covered with graffiti but in some of them you can still appreciate the original paper under the paint or tiles of the time. The construction is solid and holds up well over the years, doors and stairs remain in place and don't look particularly damaged.
The Iraqi embassy is surrounded by a small garden full of trees and has some benches where to relax. In each floor there is a terrace that is as long as the facade and communicates the different rooms, all the windows are protected with wooden plates preventing the passage of light and making it more difficult to get into the embassy.