How to survive in Berlin being vegan, rawvegan, fruitarian & co.
Vegans in general
Welcome to paradise. It is very easy to be vegan in Berlin, there are always exceptions but the vast majority of restaurants include vegetarian and vegan dishes in the menu, otherwise you can always eat a falafel or a makali, they are very tasty and are being sold in almost every street. In general, eating out is not expensive. Check this link to find nice places to eat in Berlin.
Fruitarians, rawvegans
You are in Berlin and after having ran away from most of the supermarkets that you've been able to find, you wonder how you will survive your holidays. Good news: it is possible. I'm not going to lie: it's not idyllic and you will not find mango trees in the park, but you still have options.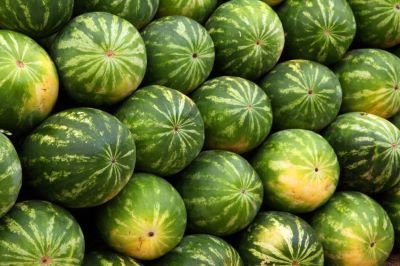 In Germany there is a lot of Turkish population that over time have opened their own supermarkets with typical products of their country and they also offer the best quality in fresh products. The quality of the fruit and vegetables is very, very different from that offered in German supermarkets (Netto, Kaiser, Rewe, Lidl, etc.).
Prices vary, there are products that are being sold to the usual German price and you can also find good deals, especially 2×1 with the fruit that is already ripe, in this supermarkets you can get the best value for money. Dependents tend to be pretty nice, once one of them asked me if I was buying for a restaurant (I was making the purchase for 3 days), so I guess there is no problem if you don't speak German, they will help you if you need something. Remember that you have to weigh all the fresh products before paying at the till.
Now it's time to find a supermarket. There are a lot of them, especially in the neighborhoods where there is more Turkish population (Kreuzberg, Neukölln, Wedding, Moabit), I personally recommend staying in Kreuzberg. Here is a link of one of this chains, on the "Filialen" page there's a map with the supermarkets, you need to select the neighborhood.
The Superstars
In German supermarkets you can buy lychees and tangerines in winter and they are quite good, in summer you may want to try the watermelons and I highly recommend the blueberries, when they are in season (in August) are being sold in 1kg boxes for 4 € and they are huge and super sweet, so yummy!
In the Turkish supermarkets I highlight the melons of different kinds, the figs (you can buy the whole box) are ripe and tasty and for being Germany the price is more than acceptable; in winter/autumn the pomegranates (the big ones are sweeter) and persimmons (sometimes they have to be left to mature, because they are usually being sold too unripe); you can also find a large variety of nuts and also dates and quality figs.
In general: abstain from buying grapes if they are not in season, and you still you have to choose carefully because most of the times they taste like plastic. Avocados are edible but  boring.
And the best comes last: STRAWBERRIES! I promise that they are very tasty and they are also a regional product (from near Berlin), but you should buy them in the strawberry houses (it's a MUST), not in the supermarket.
Enjoy!